I am working hard to have a healthier lifestyle and this natural probiotic post is sponsored as part of a #NaturalProbiotic campaign for #CollectiveBias. All opinions expressed are my own.
Ever since I became a mom, my primary focus has been on my kids. I want to make sure they are healthy, eating well, and happy. My mind is always focused on their well-being, not my own. Now that my youngest is two, I realized that I have forgotten to focus on myself as well. I am now working on a healthier lifestyle taking it a simple steps at a time.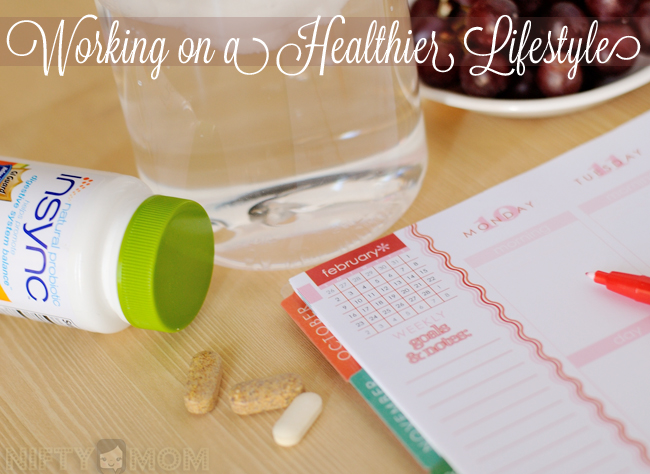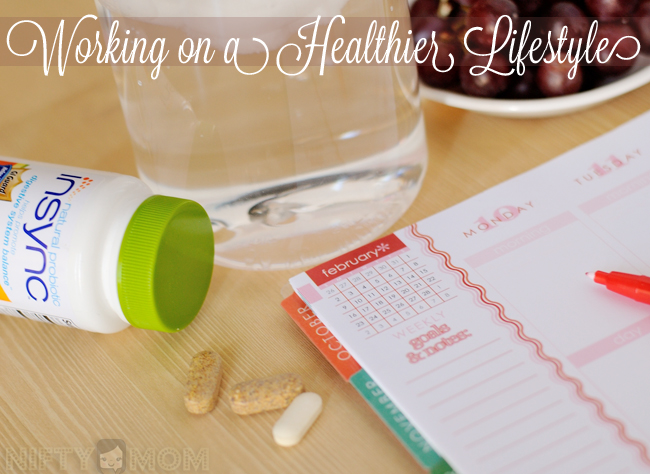 I know that I have to be healthy to take care of my family. The best way to go that is to actively work at staying healthy and prevent any illness. The last few years I have gone through phases were I try to concentrate on taking vitamins, eating healthier snacks, or daily exercise. However, it is only one thing at a time, I get obsessed and overdo it. Then something happens, I miss a day for whatever reason, and the phase comes to a quick halt.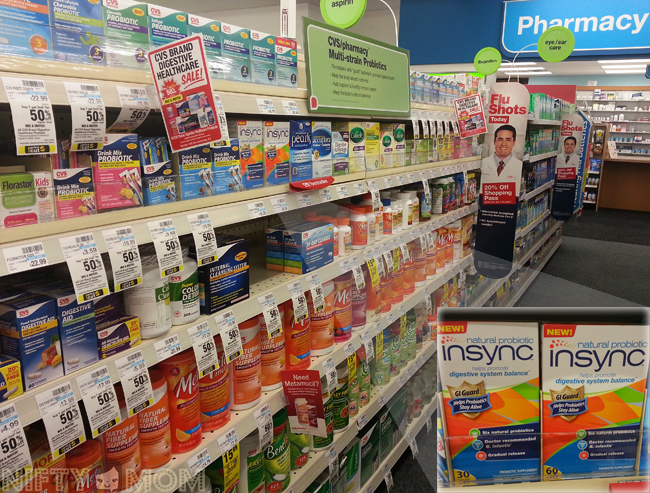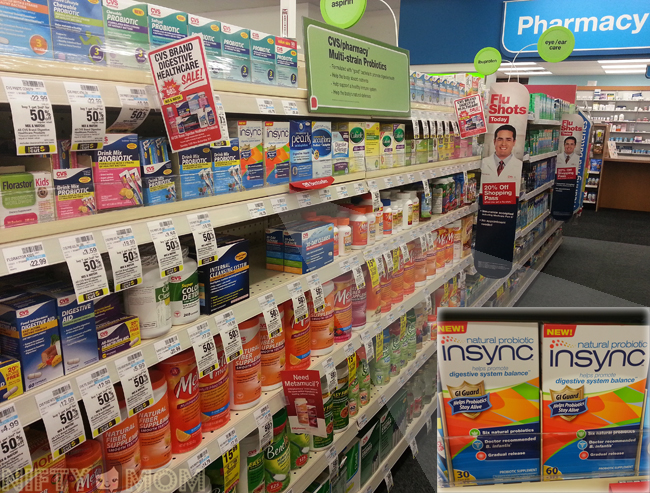 So this month I am determined to stay motivated, healthy, and get back on track. At the beginning of the month while I was at CVS, I was checking out some probiotics. I have taken them in the past, but didn't stick to it. I was drawn to the new Insync Natural Probiotic. With good intentions, I picked up a 60 count box, to have a 2-month supply. That was my first step to the start of my new healthy lifestyle.
The next morning, I planned on starting a new morning routine. Then the unthinkable happened. Not only did my kids and husband wake up sick, so did I. And just like that, overnight, what I was in the process of preventing, happened.
Being sick was rough. I was basically out of commission for 2 whole days. Which may not sound like a lot, but when I have three sick kids and endless dirty dishes, laundry, and household chores, it takes at least a week to get caught back up. Then for the rest of the week, my boys were all sick. My two and three year old just tested positive for RSV and they both are battling a double ear infection. I am glad I am no longer sick and can be there to comfort them and take care of them fully.
Now I am trying to get everything back on track, including my plan to a healthier lifestyle.
My 6 Simple Steps to a Healthier Lifestyle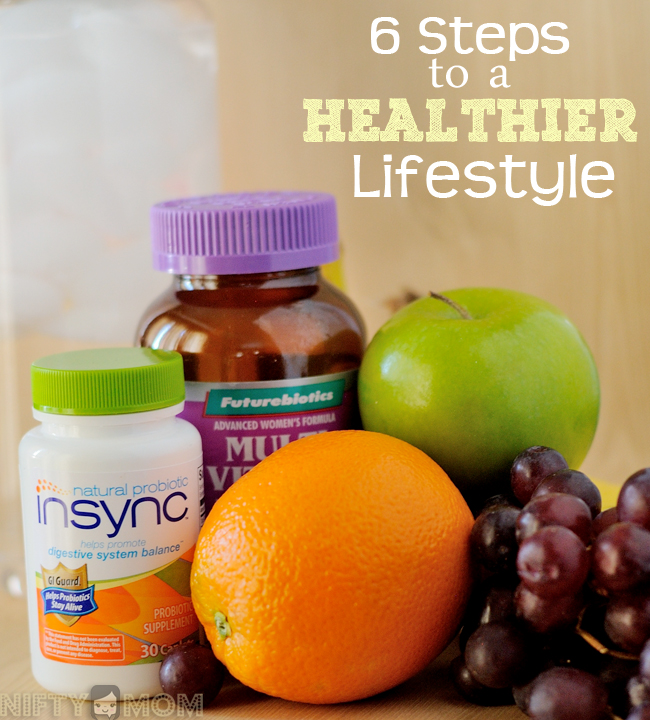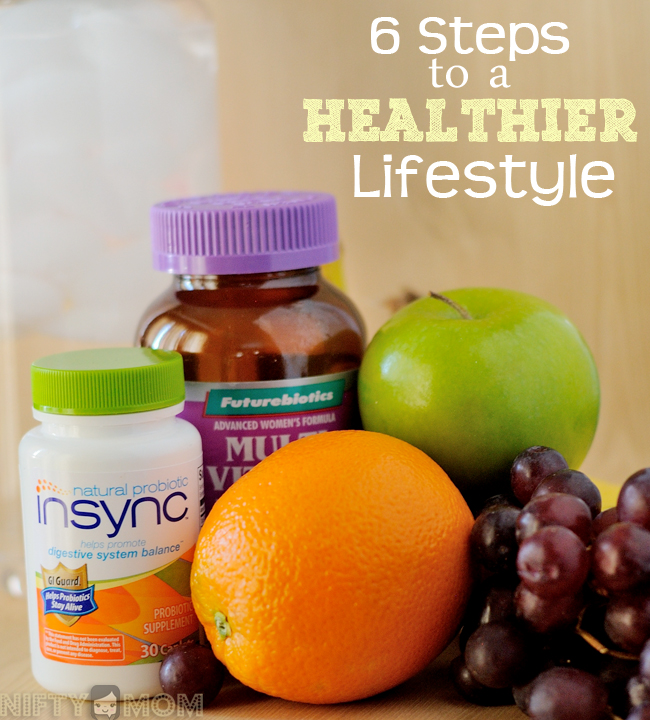 Be Active Daily – Most days, keeping up with my kids is almost a workout on it's own. When it's warm we go to the park, playground, zoo, or other places that keeps us busy and moving. I am also hoping to get back into doing Zumba once a week and working out at home. My big goal this year is to run my first 5K.
Sleep Better – My sleep routine isn't much of a routine at all. Since I work at home, I often find myself up late at nights. I am doing my best to transition out of that habit and start waking up early to get work done before the kids wake up. That way I can better control how many hours of sleep I am getting, which will be better for my body.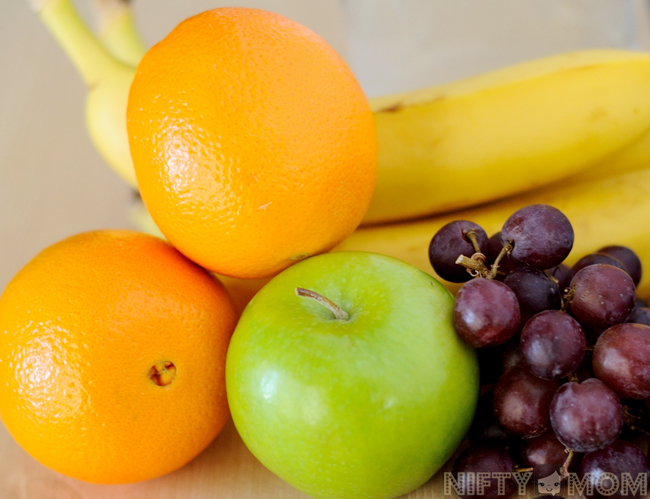 Eat More Fruits – I tend to eat foods on-the-go most days. I am always trying to get the kids ready, feed them, and clean. Then I remember I need to eat, too. I normally just grab whatever is in reach and quick. This isn't always anything healthy. I have started keeping more fruits in the house and making freeze ahead smoothies.
Drink More Water – I don't drink nearly enough water. Coffee is normally my drink of choice in the morning and throughout the afternoon. Then I will have a glass of tea in the evening. The last two weeks I have been filling up large water jugs and trying to finish them each day. This has also limited my cups of coffee each day, which I think is a good thing.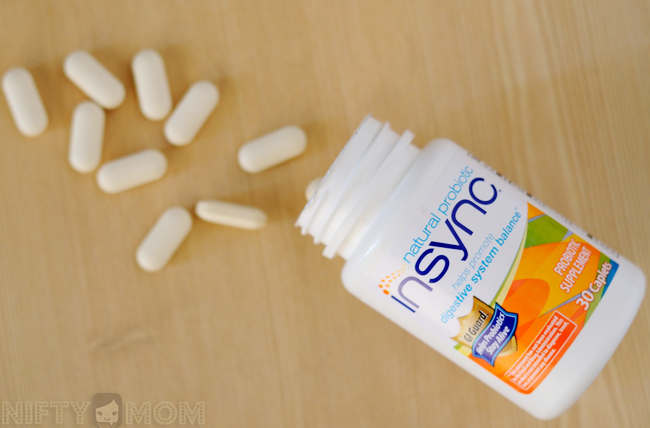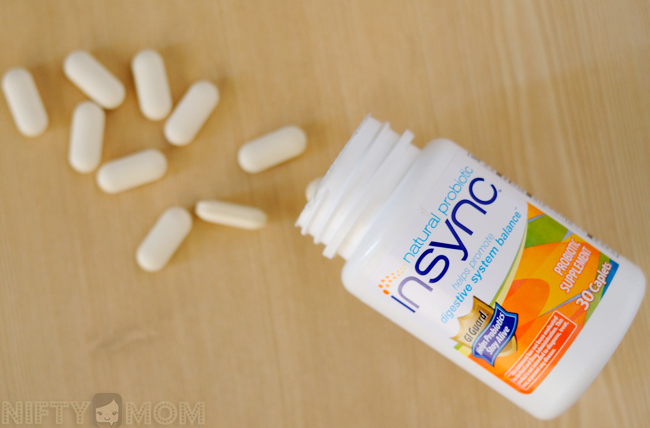 Take Multi-Vitamins – I know I currently don't get all the nutrients I need with my not-perfect eating habits (that is changing though). I have always had in my house to help. But continuously taking them has been the hard part. To help me remember, I set an alarm on my phone that goes off around breakfast time every morning. It sounds silly, but it really works.
Take Natural Probiotics – Since I picked up my supply of Insync Probiotics, I have been taking them every morning with my vitamins. I like taking them because they help promote digestive system balance and contain the doctor recommended, B. infantis. The Insync caplets also have gradual release so these good probiotics stay alive after taken. This digestive system support is a great way to round off my plan to a healthier lifestyle.
What do you do to promote a healthier lifestyle?