The reviewer has been compensated in the form of a Best Buy Gift Card and/or received the product/service at a reduced price or for free.
When we were in a market for a new television, my husband insisted that it had to be a Smart TV. At the time, I thought it was pointless. We have computers, tablets, and smartphones that already connect to the internet. Why does our television need to as well?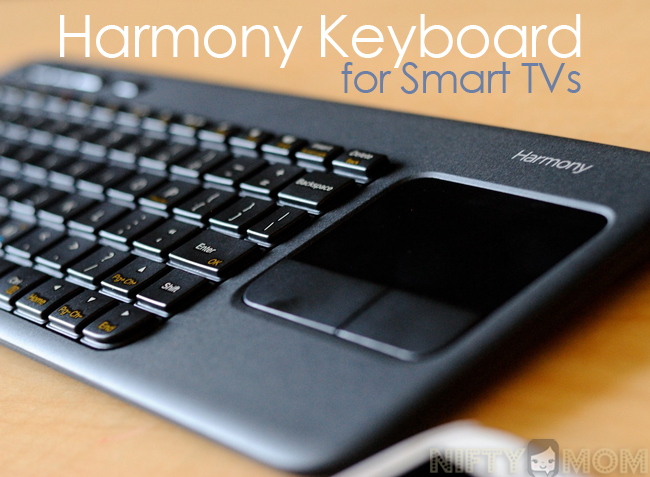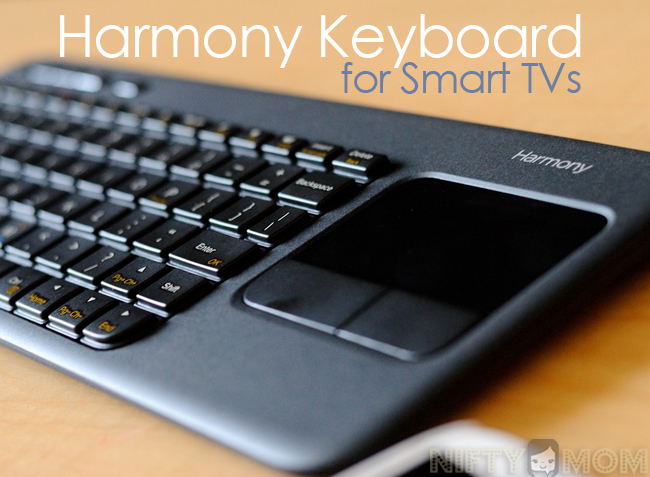 However, once we got the new television, I instantly fell in love with it. It is extremely easy to access applications such as YouTube, VUDU, Amazon Instant Video, and more. With all the apps on the TV, we also have a web browser, Facebook, and Twitter. However, using them can be painful at times. Trying to navigate the web and YouTube can be a hassle with just a basic TV remote. It also can only be accessed through the TV remote, not the satellite remote, and sometimes that is the one that is misplaced. I knew there had to be a better way.


And there is. Logitech just released a new product last month: The Harmony Smart Keyboard. It is exclusively being sold at our 'go-to' electronics store, Best Buy. The wireless keyboard can control up to eight devices, such as televisions that are connected to the internet and home entertainment systems.
It comes with a hub that is like the middleman between all the connected devices. We placed our hub in our TV stand that has a glass door. With the door closed, the hub can still communicate with all connected devices without interruption.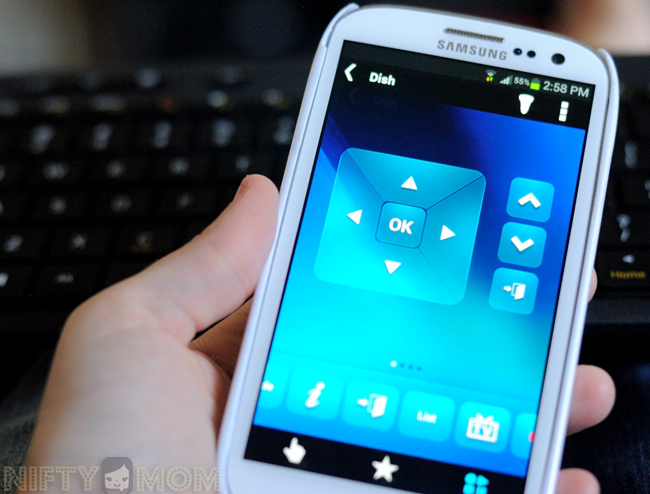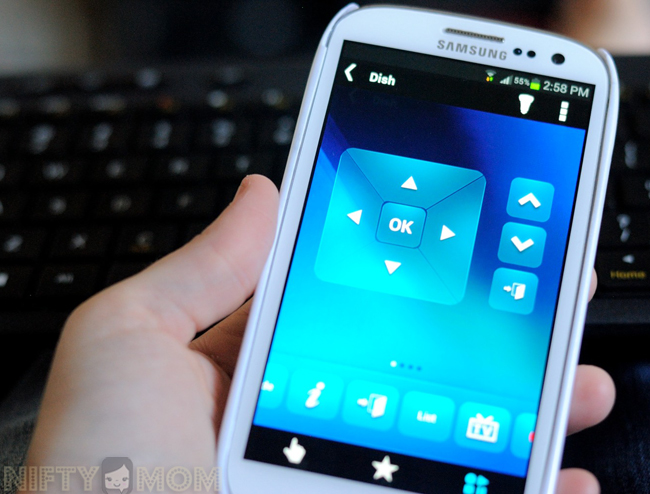 After the hub was on, setup was extremely easy with the Harmony App. The app is free to download on smartphones. I created an account, followed the simple prompts for connecting my devices and within minutes it was ready to use. The app then becomes a universal remote. I have never been fond of universal remotes (or just haven't found the perfect one). However, I have really enjoyed the Harmony App since I always have my phone around. For example, today we were upstairs and I could hear that we left the television on downstairs. I was still close enough to communicate with the hub and was able to turn it off.


The keyboard has been just as useful. It has made it possible to easily access my site to update something without having to get to a computer. Navigating all the applications on the television is a breeze with the touch pad. As soon was you touch it, a cursor appears on the television just as it would on a computer.
It is also lightweight and about 14 inches long, making it easy use. They keys are clearly marked and coordinates with the device selected using the top left buttons. We currently have our Dish satellite and television synced to the Harmony. I plan to also connect our PlayStation3. I have gotten a lot of good use out of the product and I know I will continue to use it daily.
How could the Harmony Smart Keyboard help your family?