This post was sponsored by GOJO, the makers of PURELL® Multi Surface Disinfectant, as part of an Influencer Activation for Influence Central and all opinions expressed in my post are my own.
With three kids, a dog, a puppy and an open door to frequent guests, disinfecting and cleaning the house is an ongoing task. The PURELL® brand has a unique new, revolutionary surface spray that helps get this job done daily.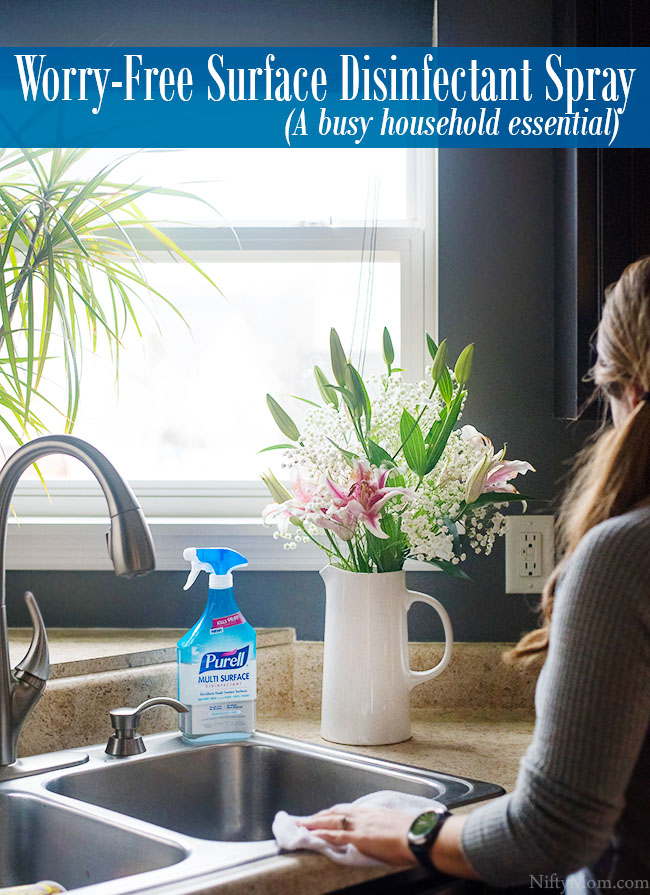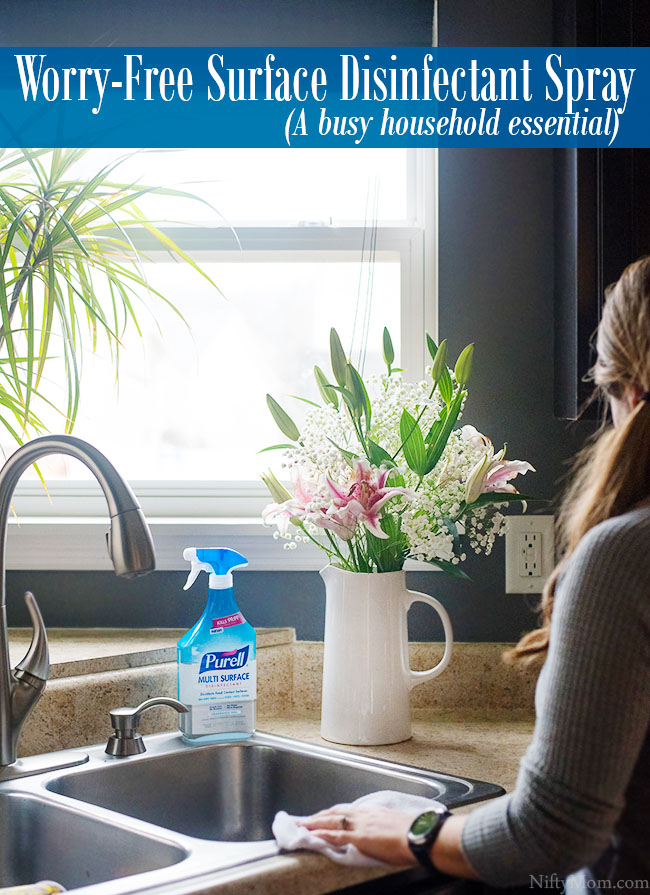 Just when the year is coming to an end, all the kids are home for winter break, and guests are coming and going for holiday gatherings. No matter what we have going on, we tend to spend a lot of time in the kitchen. Specifically, at the kitchen island. When we had our house built, it was the one thing I knew I wanted and it definitely hasn't let me down.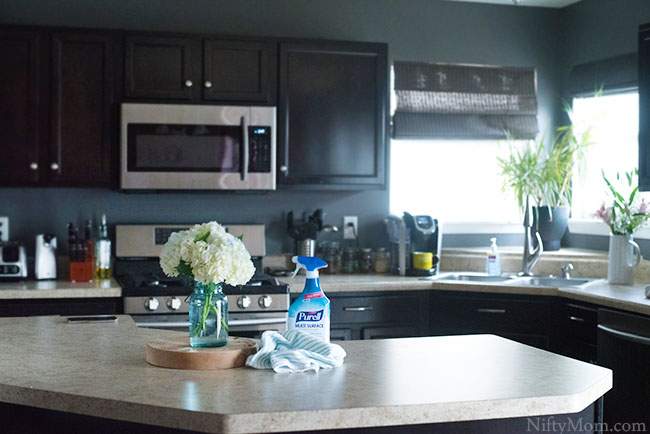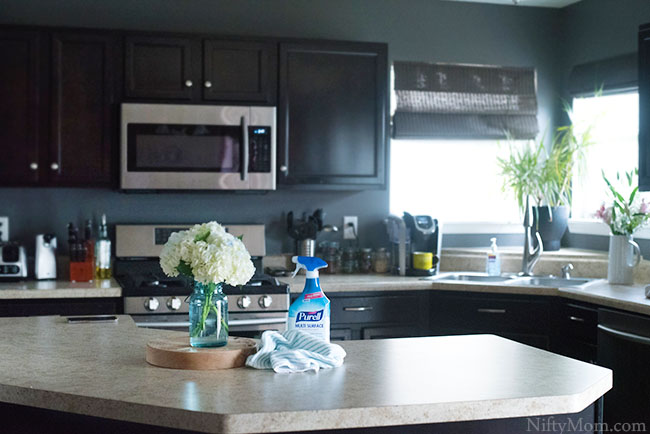 It's the place where the kids do activities and help us prepare meals. We bake together there and when people are over, the island is covered with delicious food. With all the traffic our kitchen (and house in general) gets, I have to stay on top of disinfecting and cleaning all the surfaces.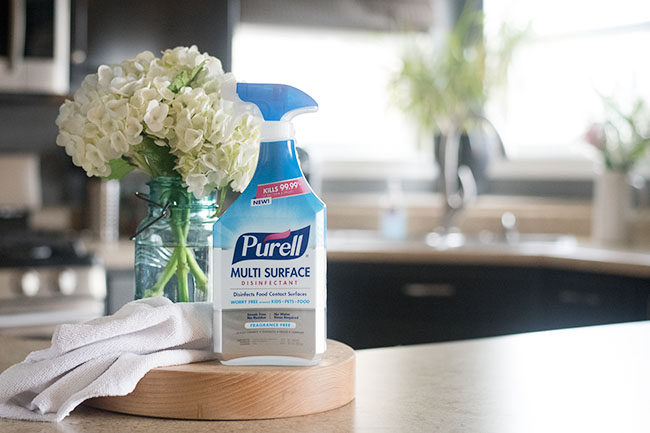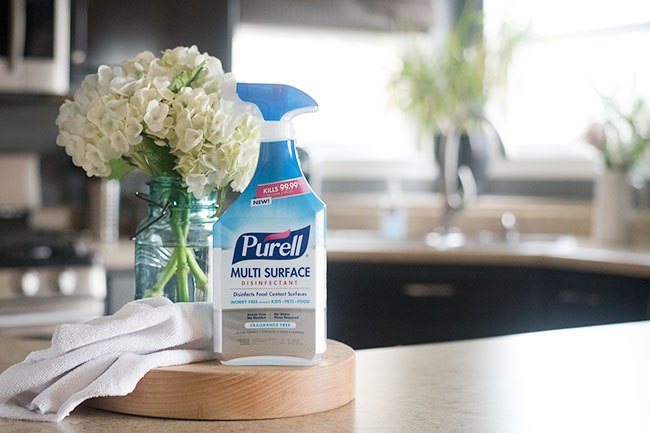 That's where the new PURELL® Multi Surface Disinfectant Spray comes in. I ordered this new product last month when I was shopping online at Walmart.com. Ordering household supplies online is a must these days. I can do it anytime of the day and I don't forget things, like I do when I am at the store. I also stock up with multiples to keep back-ups on hand.
PURELL® Multi Surface Disinfectant quickly kills 99.99% of germs without any harsh chemicals, fumes or residue. This means worry-free around kids, pets and food. It can be used on everything from food-prep surfaces to kids' toys. The bleach-free disinfectant and cleaner can be used on both soft and hard surfaces, making a quick run-through of the house easier using just one product.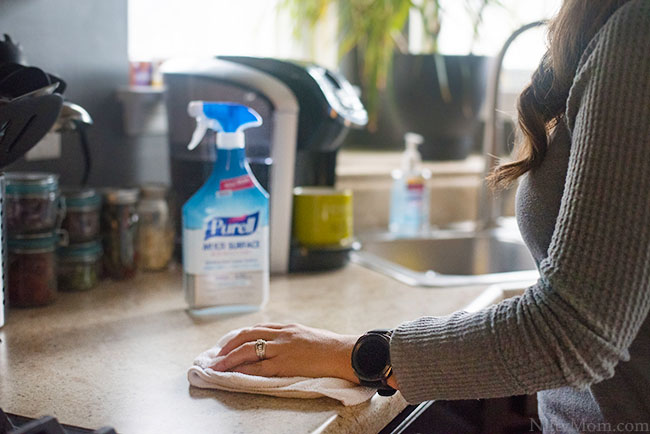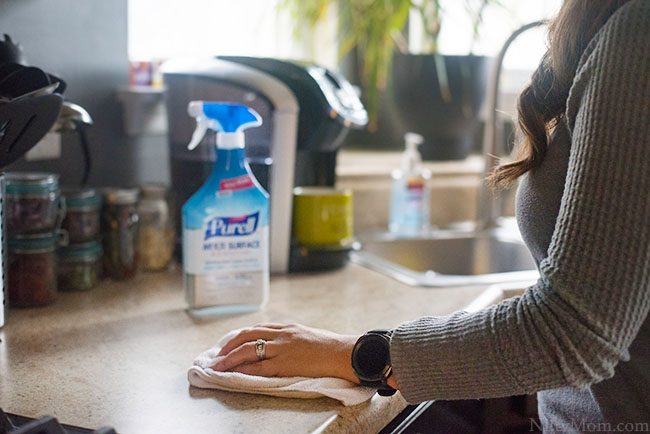 With everyone coming and going and so much food being prepped lately, I have to make sure all the surfaces are disinfected to help keep germs away. Life has been too hectic to worry about those things.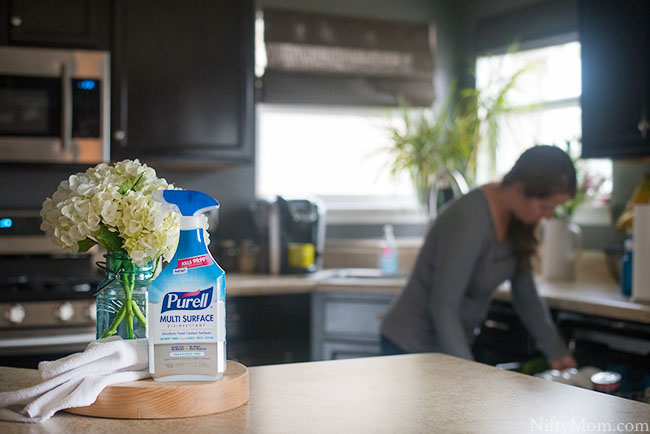 PURELL® Multi Surface Disinfectant is available online at Amazon.com, Jet.com and Walmart.com as well as in store at H-E-B and Publix. It will soon be available in store at Shop Rite and Wakefern Food Corporation.
What area of the house do you spend the most time at with family?