I was paid by belVita Breakfast Biscuits and Schnucks to review belVita. As always, all opinions are 100% my own. 
Everyone is talking about the new year and resolutions and I am sitting here figuring out how I am going to get back into my groove. Not just a resolution, but year long goals and just making it through this week.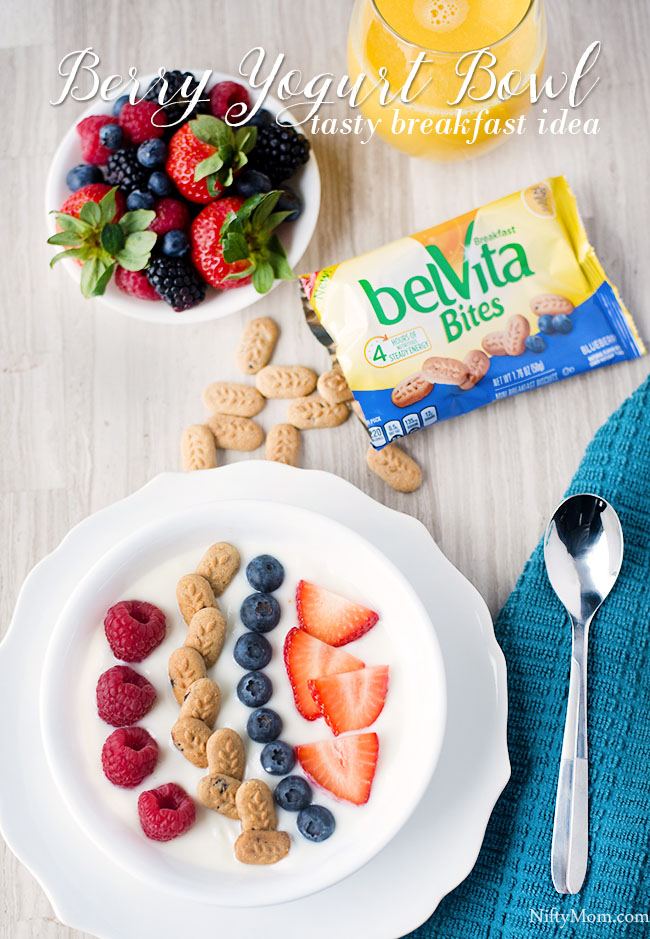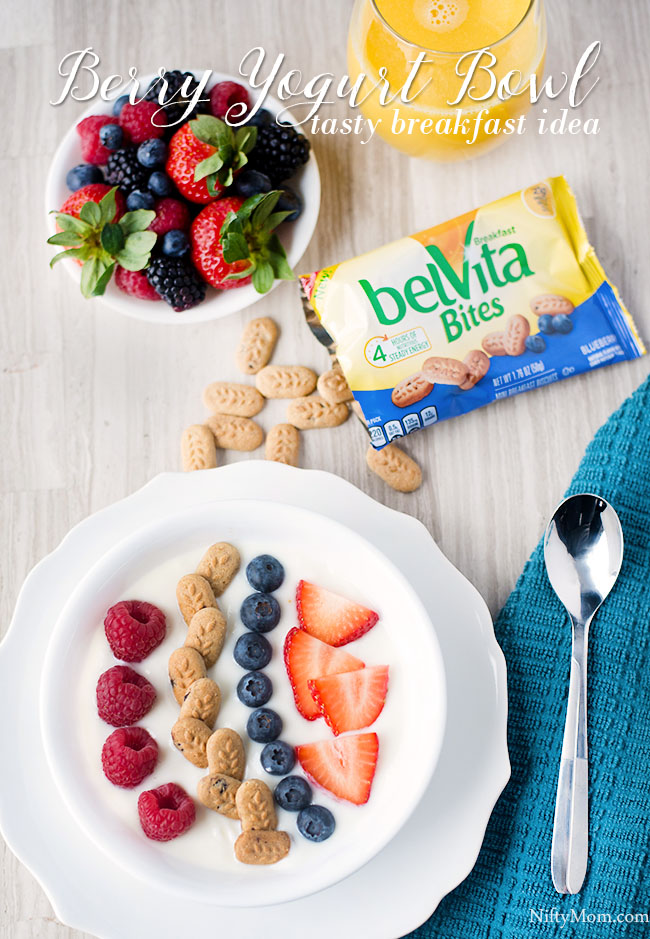 Yes, today is the third day of the new year, but it is also the last day of the kids' winter break. Mixing the winter break with the craze of the holiday festivities, along with getting our basement finished and other events, I think it's safe to say the year 2017 came to an end during controlled chaos.
You probably already know I am a woman of routine, so the last month or so has really thrown me a curve-ball. I've been trying to handle it the best I can, but my routines are all off. Gone. Almost non-existent. Aside from all the holiday festivities, I'm talking extended mornings in pajamas (cough cough all day), no meal plans, no to-do lists, no grocery lists when shopping, few trips to the store and no set daily schedule. Mass. Chaos. Don't get me wrong, there was lots of fun had and laughter made, but the non-routine part… that's not the norm for me.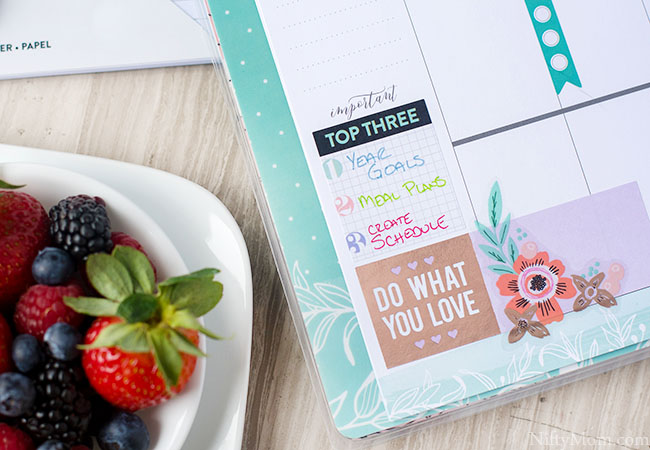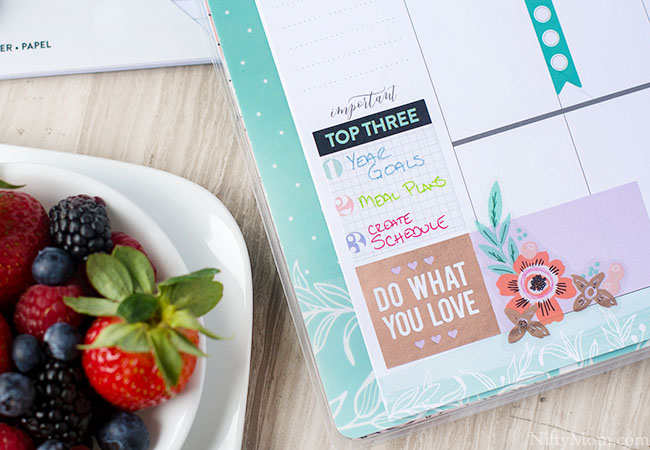 I need the structure. The kids go back to school tomorrow, so I want to make sure I have all our schedules back under control and we get a fresh start. Step one was purchasing my 2018 planner and new planner accessories. I immediately started with week one, writing down my goals for the week. The top three things I want to focus on:
Year goals
Meal plans
Creating schedules
By focus on, I mean dive right in, right now. I started drafting up a new balanced schedule for work and household tasks and worked in my various goals. Getting back into meal plans is also very important to me, because it makes evenings much smoother, meaning I actually get dinner on the table. Grocery shopping goes hand-in-hand with meal planning. Once I have a plan for at least a week, I hit the store.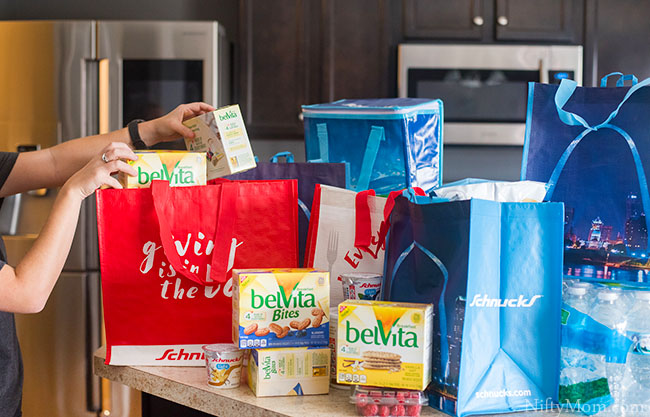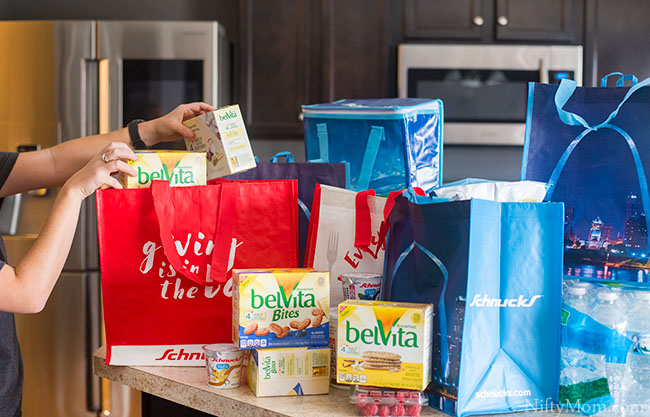 Yesterday, I headed to Schnucks after working out a two-week meal plan and doing an inventory on what we had (not much of anything thanks to three boys and winter break). It was a long, much-needed shopping trip, but as I was putting everything away, I felt great. Our kitchen is now stocked, I have a plan in place and I feel like my routines are on track to settle in nicely.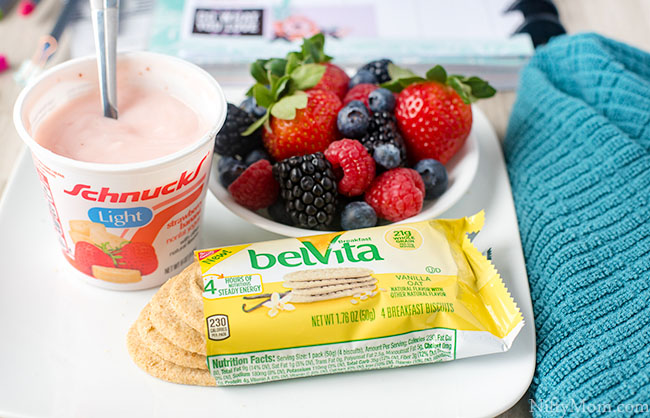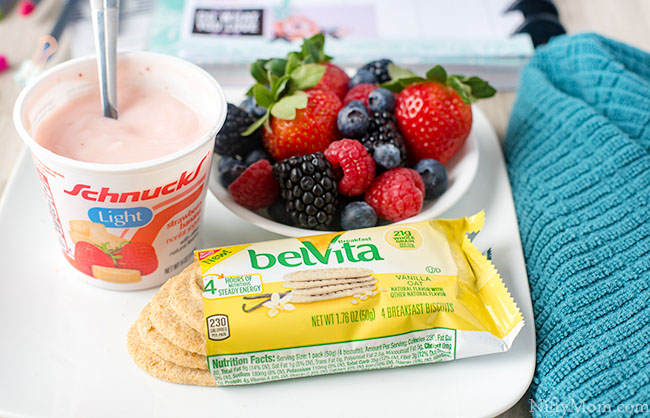 This morning I made sure I started the day with breakfast, even before the kids woke up. And no, it wasn't just coffee. Having something easy to make is key. belVita Breakfast Biscuits provide easy breakfast solutions with delicious taste that release 4 hours of nutritious steady energy that fuels you all morning long. Paired with yogurt and/or fruit, they make an easy, balanced breakfast (even when I tend to not make time for myself to eat). There is also no high fructose corn syrup, partially hydrogenated oils, artificial sweeteners or artificial flavors.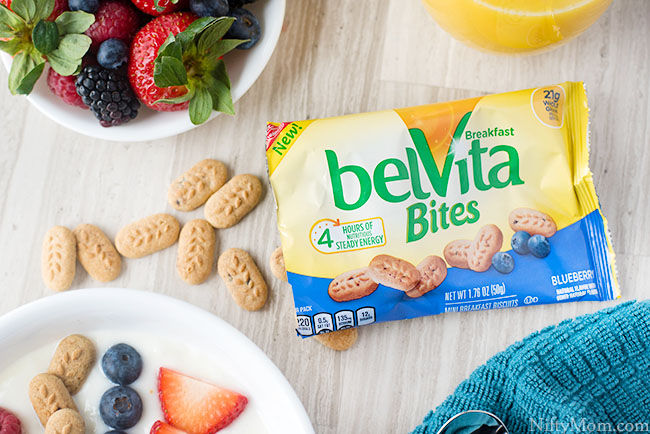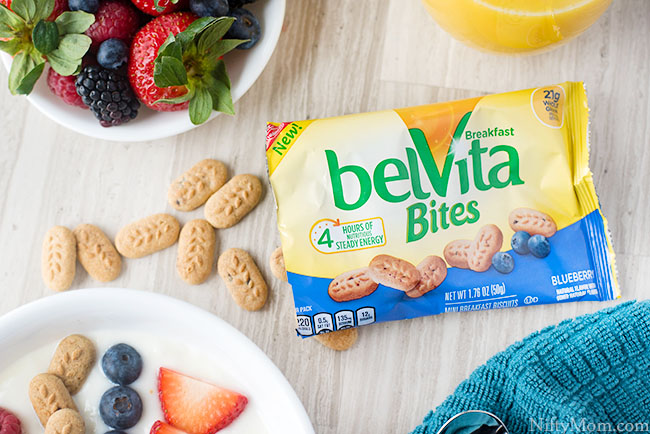 For breakfast, I started making yogurt breakfast bowls. For an easy tasty breakfast, I simply add a serving of yogurt to a bowl, top with a variety of berries or other fruits along with belVita Bites Blueberry Breakfast Biscuits. The bite-size biscuits add the right amount of crunch to the dish.
belVita Breakfast Biscuits have 14-20g whole grain per 50g serving and are a good source of fiber, B-vitamins and Iron, which also makes them a nice snack to have on hand for hectic days (AKA, just about every day). For a snack, I even like to add belVita Bites Blueberry Breakfast Biscuits right to single serving yogurt.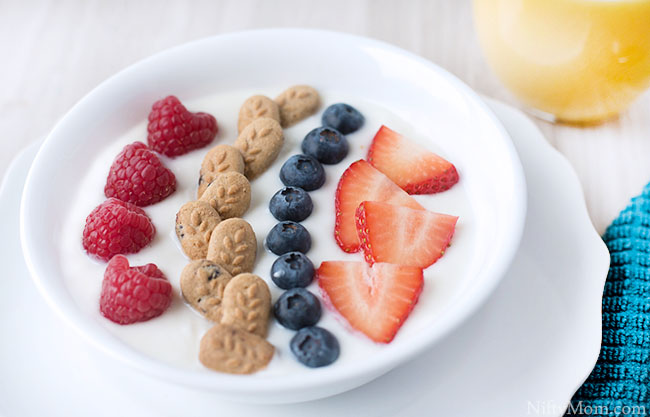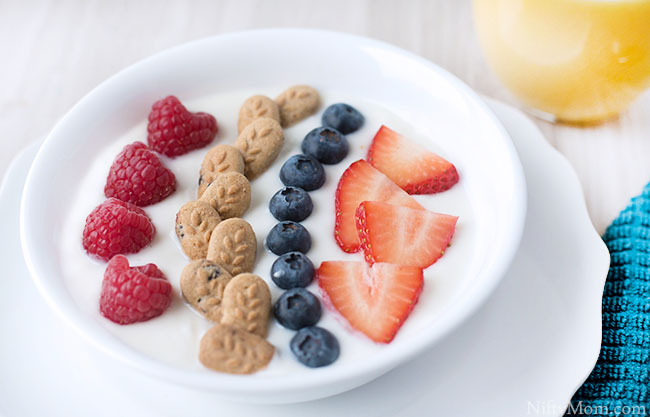 belVita Bites Blueberry Breakfast Biscuits & belVita Crunchy Vanilla Oat Breakfast Biscuits are both new varieties that just hit the shelves this week. Purchase them at Schnucks to take advantage of their offer starting today: Buy any TWO (2) belVita Breakfast Biscuits today (1/3) through 1/9/18 and get any TWO (2) FREE Schnucks Yogurt (*up to $1.00, 6 oz. or larger). See store for details. 
Getting back on schedule with my various lists and meal plans is definitely going to make my start to the new year smoother. With all the multi-tasking I am doing, maybe I can ease things up even more by having Schnucks deliver my groceries next week through their delivery service. Perhaps I should have thought about that before taking all 3 kids shopping yesterday.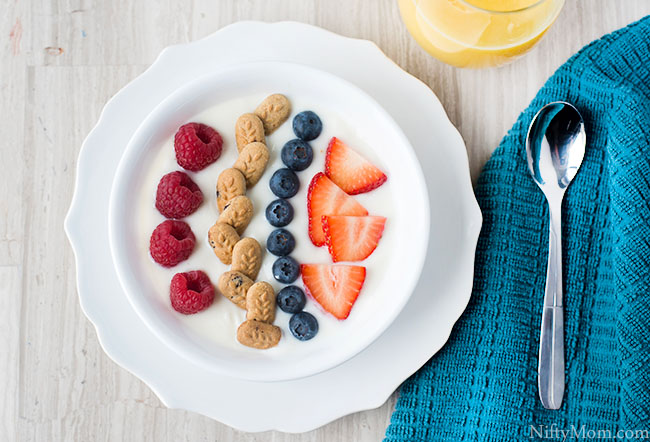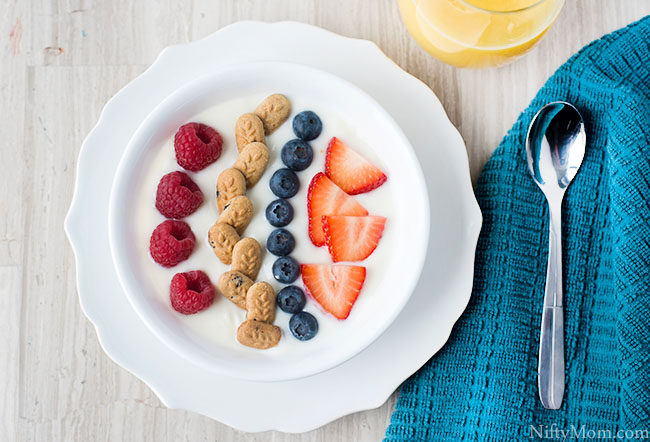 What's your favorite belVita Breakfast Biscuits variety to pair with fruit and yogurt?