"I participated in an Ambassador Activation on behalf of Mom Central Consulting for Banana Boat® Sun Care. I received product samples to facilitate my review and a promotional item to thank me for participating."
I love doing those 'girly' things. You know, laying out by the pool, going shopping, getting my hair and nails done, then going shopping some more. That's how my days were scheduled almost every single day. Then I became a mom. A boy mom to three adventurous daredevils.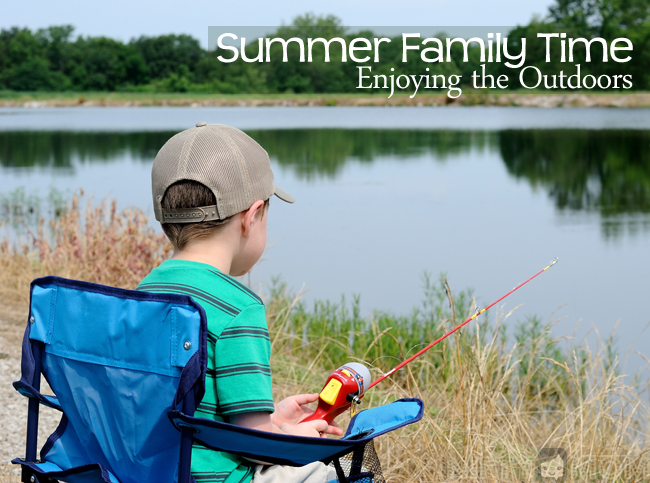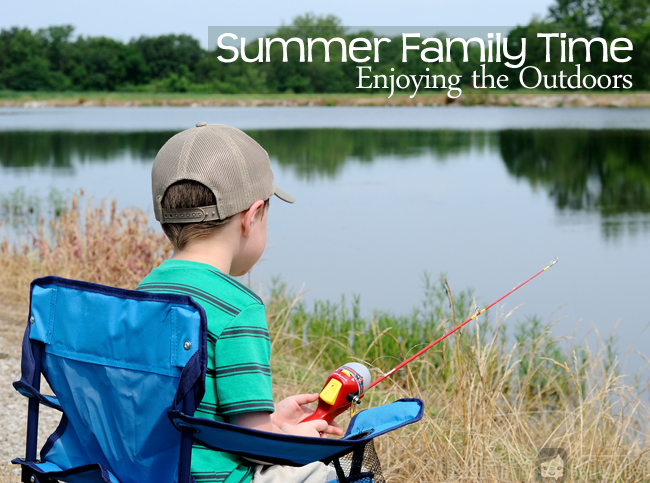 Don't get me wrong, I love my boys. But all those days filled with 'girly' things are long over. I traded in fake nails and relaxing by the pool for dirt, mud, and the great outdoors. It has become my whole world and I wouldn't have it any other way.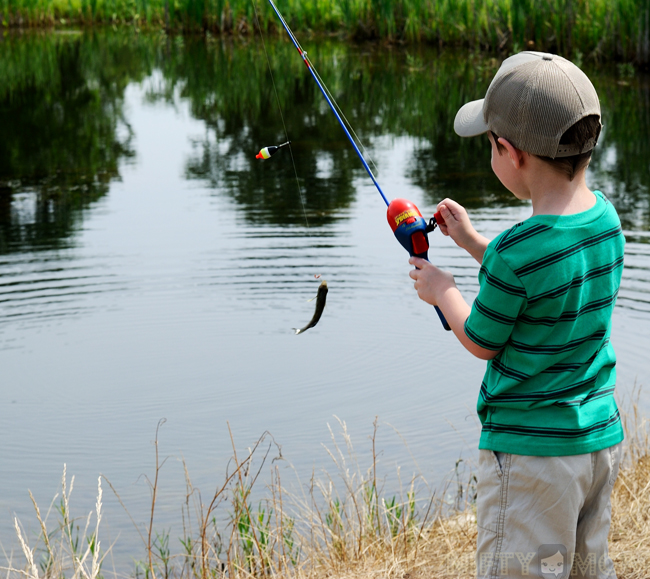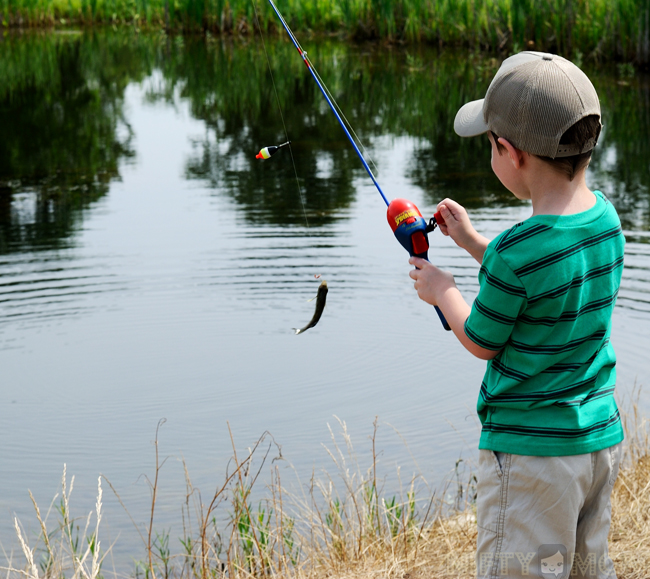 I make sure our days are filled with lots of hikes and spending time outdoors. For the past few weeks, it seems the only thing on their minds is fishing. They have been asking to go repeatedly. My husband took the older boys last year, and now that our youngest is 2 1/2, we thought it would be a great day out for the whole family.
The boys truly loved it. I was surprised they were even holding the fish and throwing them back. It was a great time to spend with the family. My husband works a lot, and it can be hard to schedule times like this. It was perfect.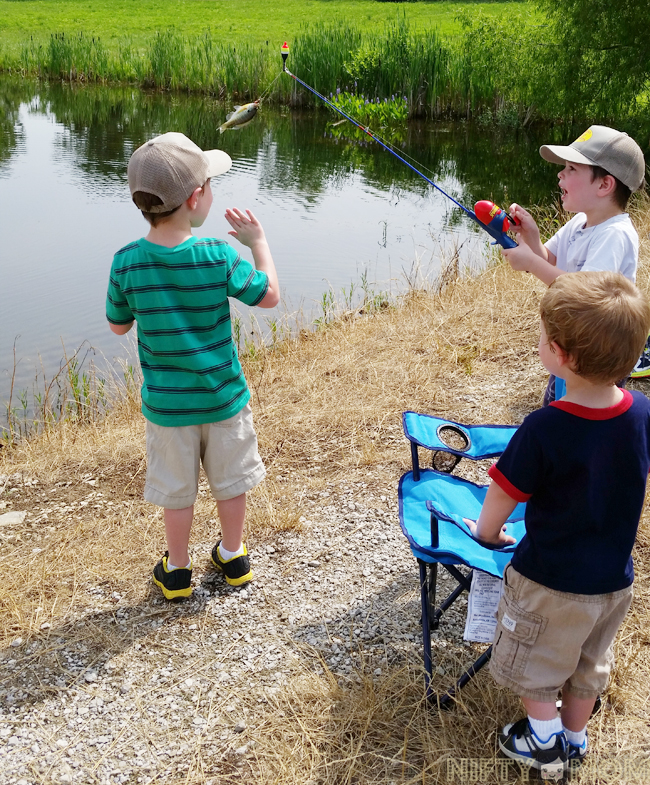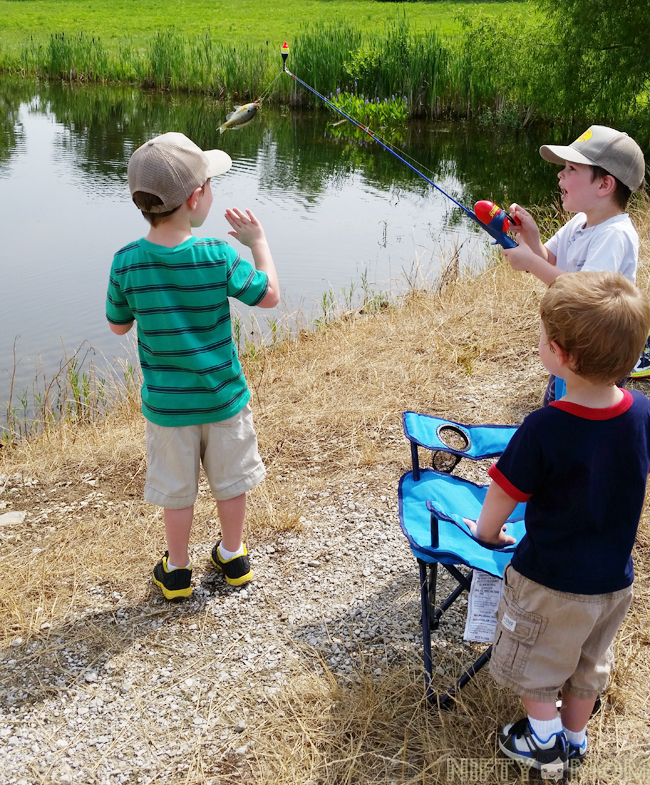 Well, the only thing that was a little rough was the brutal sun. When it comes to being outdoors in the summer, there are 5 times I made sure we always follow a these rules:
Stay Hydrated: Lots of water and drinks is always important!
Take Breaks: Stop and rest when out in the heat. Even when you think you are fine, a break is best to slow down and cool off.
Proper Attire: I try to keep the kids in sunglasses and hats to help with the sun. Also no sandals when we are out in the woods and fields.
Time of Day: We went fishing early, first thing the morning. In the summer, I try to do avoid being out from 11-2ish. The sun is at it's peak, and getting burnt is more likely. I prefer early or later in the evening when being outdoors (at least when possible).
Skin Protection: Skin care is important for the whole family. I like to make sure everyone has sunscreen on before we leave the house, and reapply about every 2 hours, depending on what we are doing.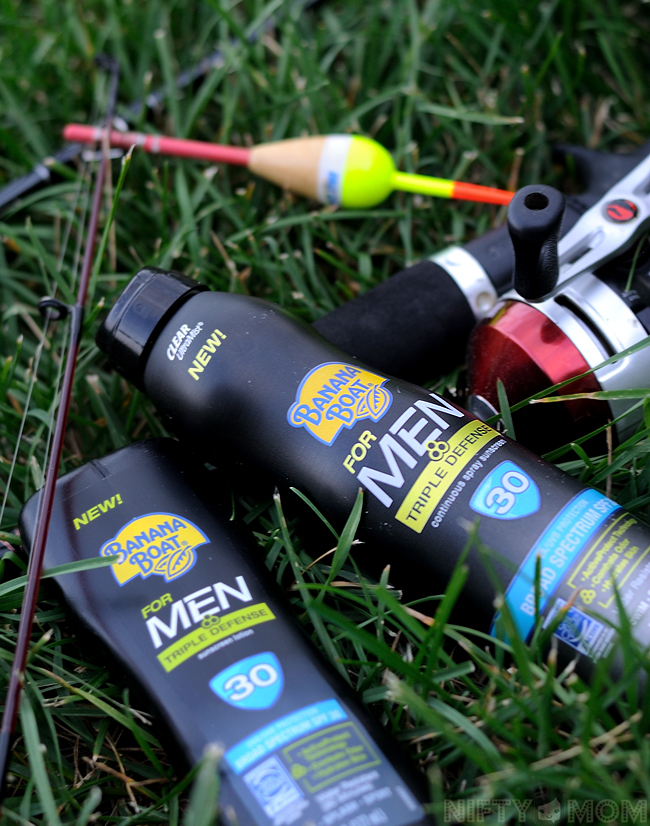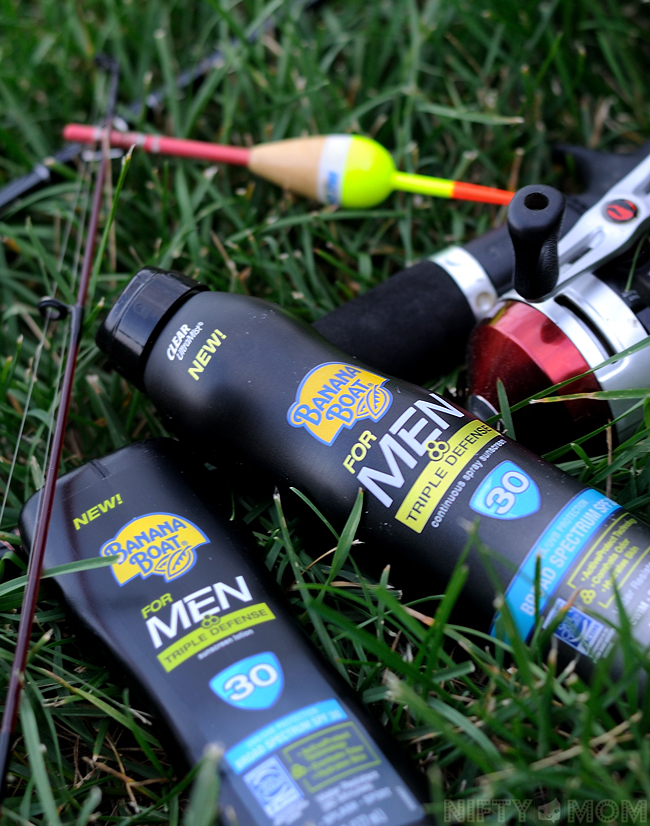 Last time I talked about sunscreen a couple weeks ago, I focused on the kids' sunscreen. But there is also a Banana Boat sunscreen that is designed especially for men. The Banana Boat Triple Defense Sunscreen for Men contains ActiveProtect Technology and provides heavy-duty broad spectrum UVA/UVB protection which kicks in and stays strong when the sun is the most intense. Not only that, but it combats odor (even when sweating) and hydrates the skin.
The men's sunscreen, lotion and UltraMist, are available in SPF 30 and 50+.  Perfect for outdoor family days, golf, or for when he's working on his 'Honey Do List'.
Banana Boat sunscreen has teamed up with actress and mother of two, Busy Phillipps, to bring moms and families the tips, tools and prizes they need to have the Best Summer Ever. The grand prize of the Best Summer Ever Sweepstakes is a family trip to a Treehouse Resort! To learn more and sign up, visit the Banana Boat Facebook Page. Check it out before it ends on July 31st.
As a Banana Boat Best Summer Ever Ambassador, I will be posting here and on social media over the next several months so be on the look out!