Compensation was provided by Mott's via Mode Media.  The opinions expressed herein are those of the author and are not indicative of the opinions or positions of Mott's.
The volume that things change before, after, and during kids is extraordinary. That is why I think it's important not to judge someone when you don't know their situation. Of course, you never know how you would truly handle situations until you go through them.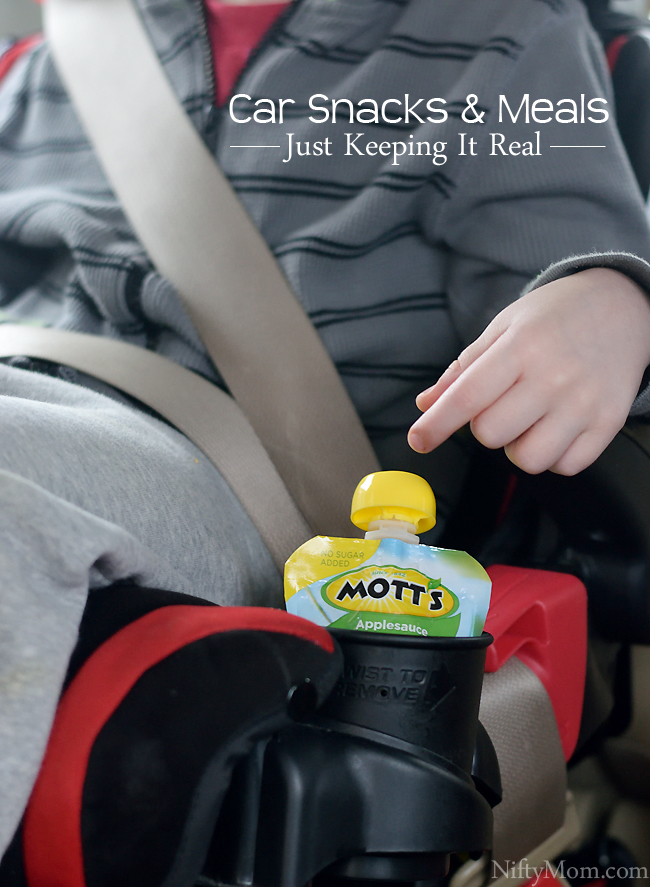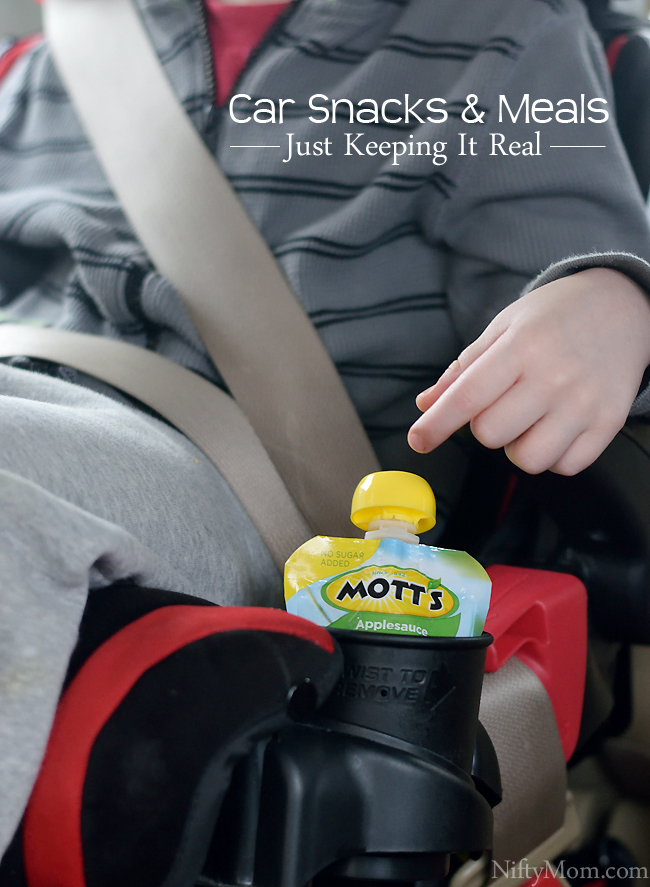 After we had our third child, we quickly realized we needed a bigger vehicle. One that could fit three car seats, could store strollers, and have extra room. I really wanted a van (full-fledged mom moment) and my husband wanted an SUV. We ended up with a fully-loaded large SUV with third-row seating that comfortably seats everyone and has plenty of storage space.
I quickly fell in love with it and began setting limits and boundaries to take good care of it. The boys were 2 years old and younger so it was easy to limit their eating in the car. I didn't want to have crumbs everywhere, dried fruit snacks stuck on the seats, and spilled milk all over the place. It was my new car. I wanted it to last and not be a typical 'mom vehicle'.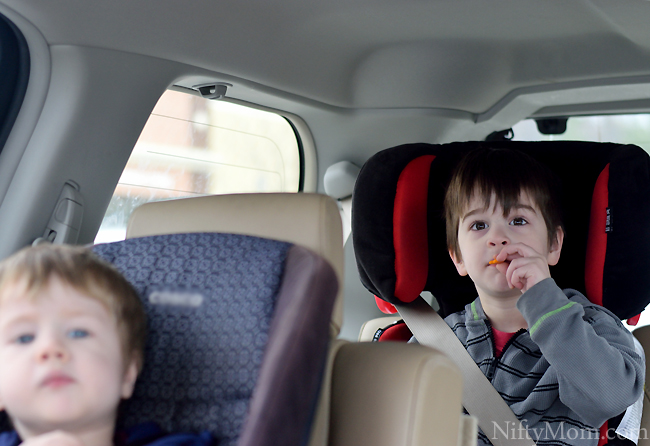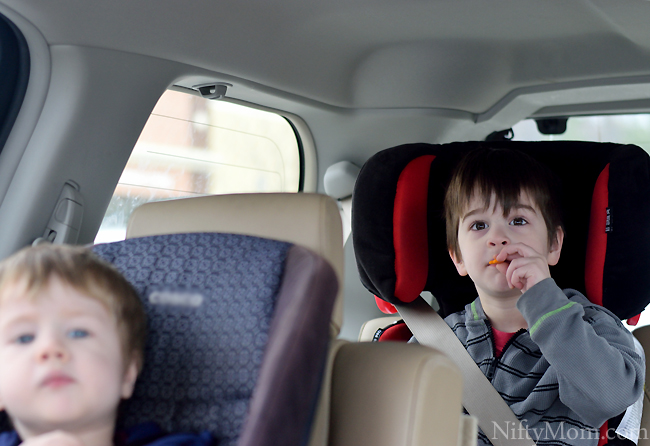 Then the boys got a little older. I found us always 'on-the-go'. Then next thing I know my kids are happily snacking and eating in the car weekly. I never imagined that I would let that happen. But I gave in. I realized that it actually made things easier and helped when we were rushing out the door. Or the times when we are out and about all day long. It was like multitasking. I felt like I was taking a shortcut.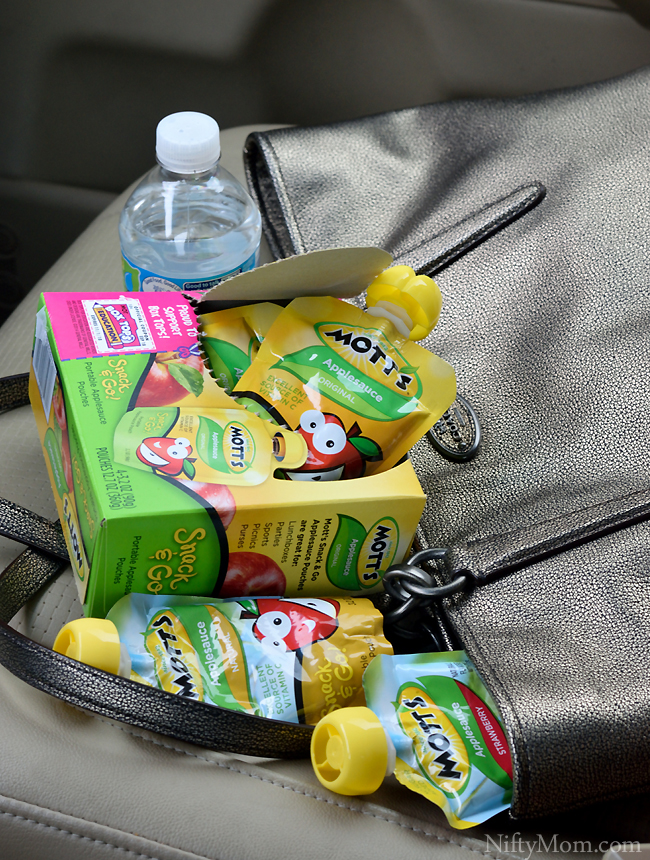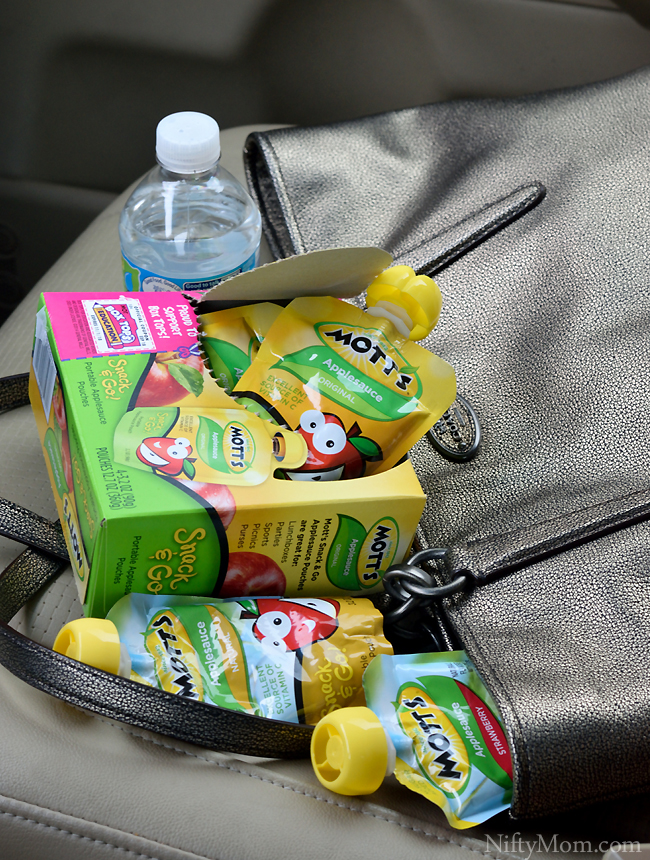 Well a few weeks ago, it went to a whole new level. My husband was out of town and it was just the kids and I for 5 days. I was swamped with work and we were doing stuff around the house each day. On one of the last days he was gone, they were asking for a snack. I felt as if I was losing my mind from all the stress and just needed to get out of the house.
I told them to get their shoes and coats on. I threw some snacks in my purse and out the door we went. I popped in one of their favorite movies and we circled the town without a destination. The kids thought it was the best thing ever. Just to get out of the house and clear my mind, we had snack time on the road.
It's hard to believe that I went from not allowing food in the car at all a few years ago to getting in the car just to drive around while the kids enjoy a snack. Honestly, for my sanity, it is one of the best things I have done.
Mott's® Snack & Go is the nutritious applesauce kids love in a squeezable pouch they can take with them wherever they go. Mott's is also the only applesauce brand with Box Tops for Education®, helping to support kids' schools. Visit us on motts.com to learn more.