I'm sharing Lobsterfest and #lobsterworthy moments as part of a Red Lobster sponsored series for Socialstars™. All opinions are my own.
I've always been one to believe it's important to find various reasons and random things to celebrate. These days, it's typically centered fully around my kids and my family. Very rare do I find myself taking the time to celebrate me or simple things I enjoy.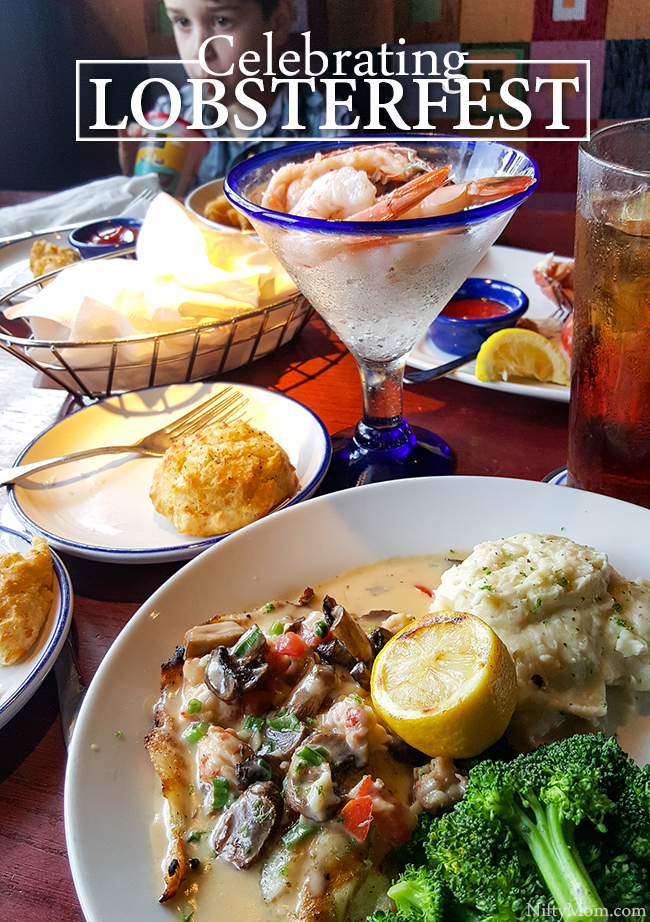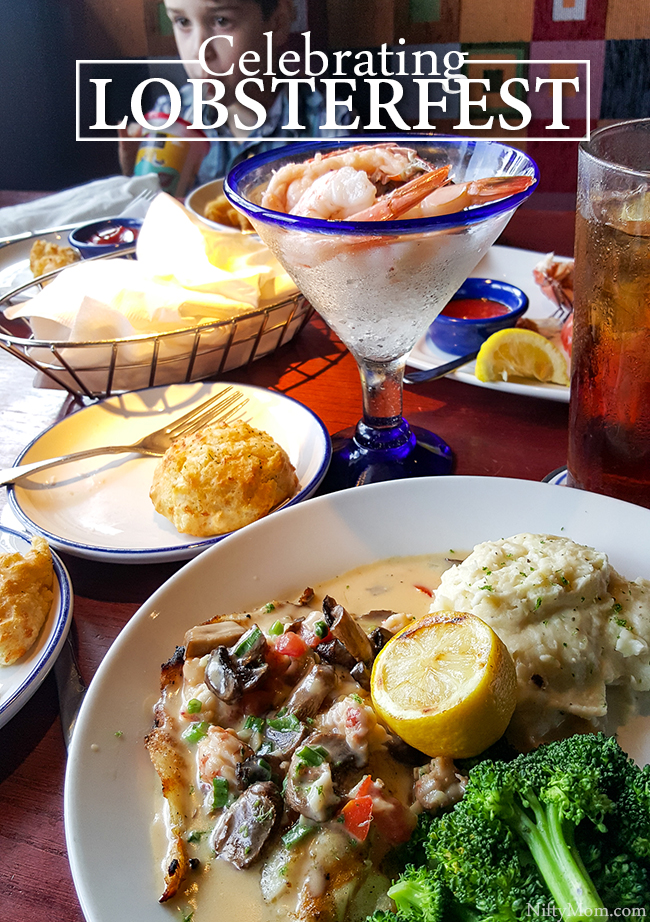 While life is completely hectic, I always put most of focus on my kids, my family, and my work. It's easy to get caught up in the motion of everyday routines and forget the little things that make us smile. Taking a little break or celebrating things for myself can really go a long way.
So this week I decided to pick a dinner solely based on what I wanted and enjoyed. I didn't ask what anyone else preferred, which can lead to me putting their decisions before my own (I tend to let the kids pick most of the time).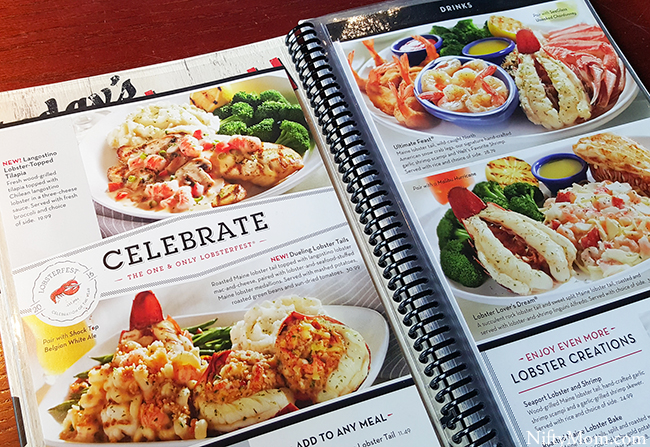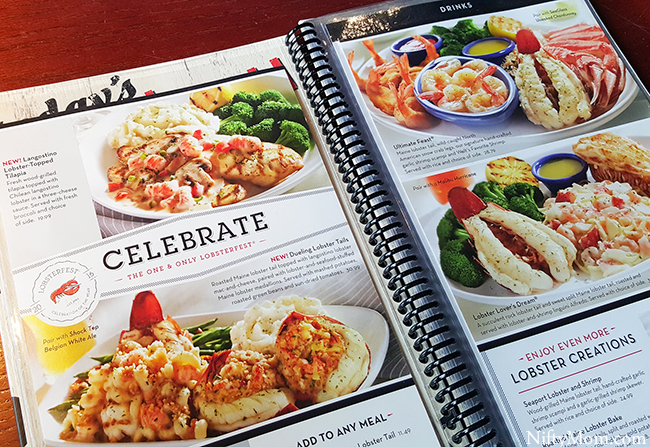 Seafood is like my comfort food. It has been for as long as I can remember; halibut, tilapia, shrimp, and definitely lobster.
Each year when Lobsterfest is in full swing at Red Lobster, I make sure to visit at least once. New lobster dishes are added the menu for new ways to enjoy lobster: grilled, baked, topped, and paired with even more lobster. The problem then becomes trying to decide which dish to get.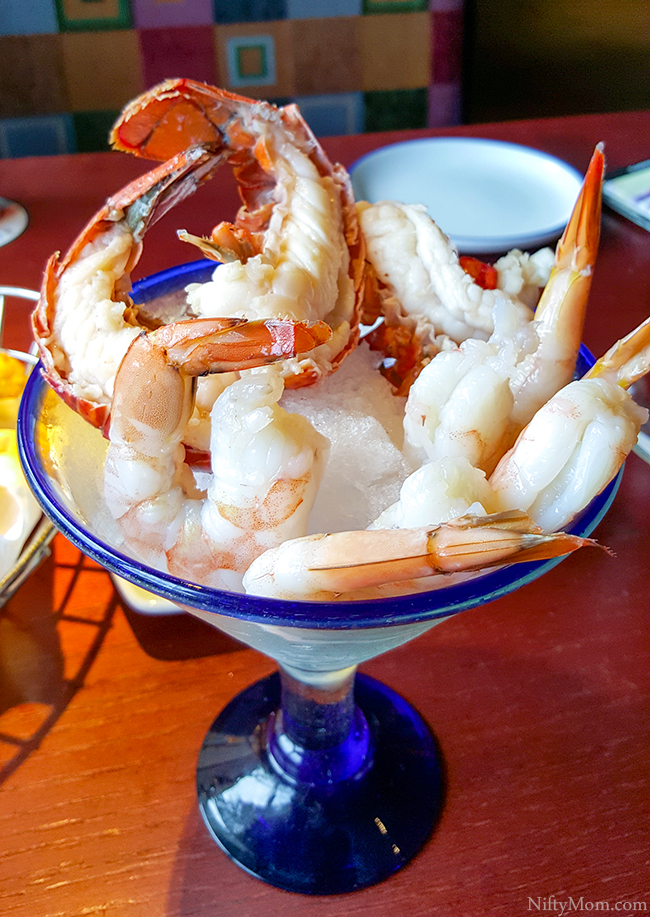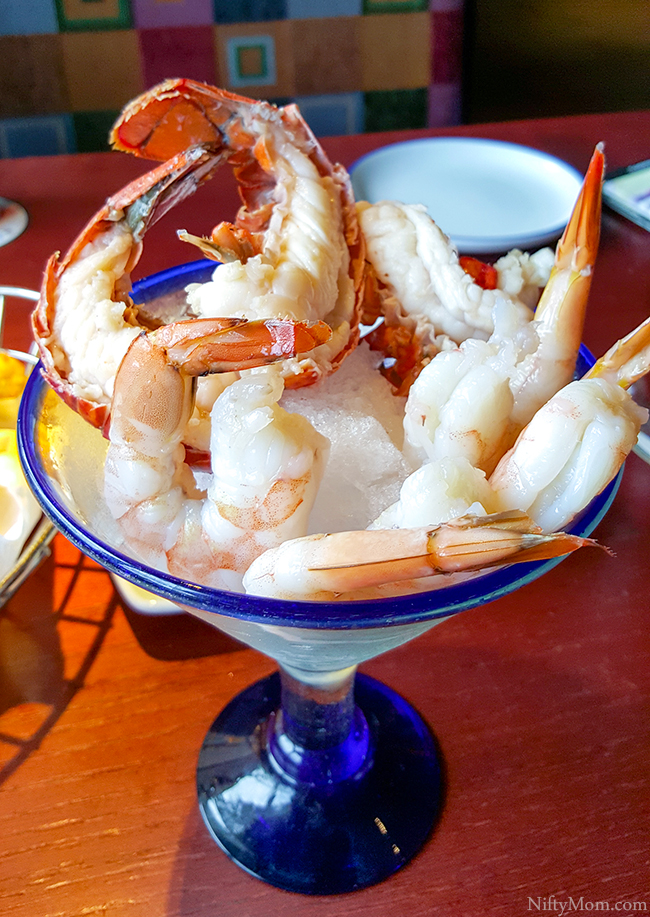 Since making a decision for an entree was more difficult that ever (trying to pick just one isn't easy), we started with the new Chilled Lobster-and-Shrimp Cocktail. See those chilled split Maine lobster tails and hand-crafted jumbo shrimpcocktail? It's served over ice with their classic cocktail sauce and is a great way to get a meal started.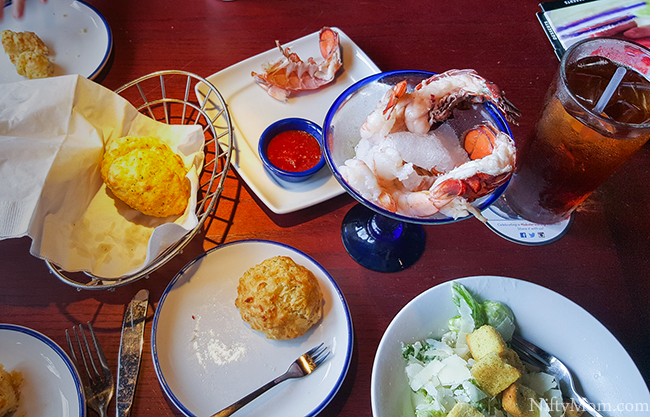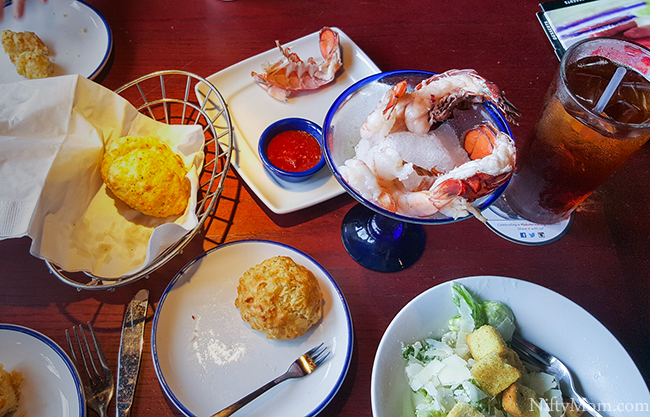 Back to the entree selection.
I knew I wanted a dish that was a new addition to the menu. Steakhouse Lobster Surf & Turf? Dueling Lobster Tails? It all sounded mouthwatering. After much deliberation, I decided on the new Langostino Lobster-Topped Tilapia with Mushroom Cream Sauce. What is that you ask?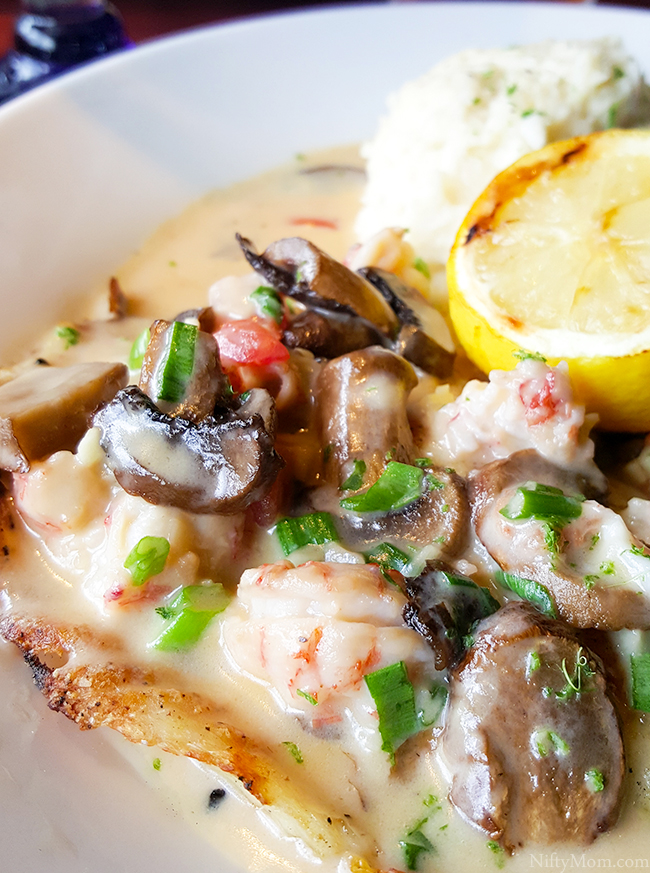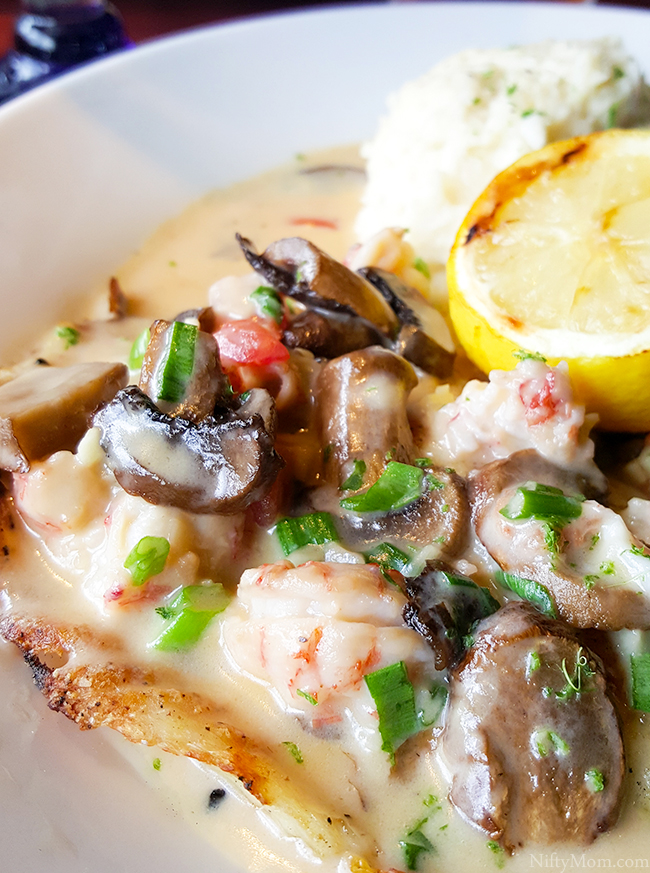 Fresh wood-grilled tilapia topped with Chilean langostino lobster in a three-cheese sauce with roasted mushrooms. Served with fresh broccoli and choice of side.
I can't even being to find the words to accurately describe the full deliciousness of the three-cheese sauce and flavors of each bite all together. It is definitely a new favorite of mine.
Afterwards, it is easy to remember the importance of making little decisions and taking a break out of our busy schedule to have something we truly enjoy. A tasty meal, a new outfit, a 30 minute run, or whatever it may be, take a break and do something for yourself.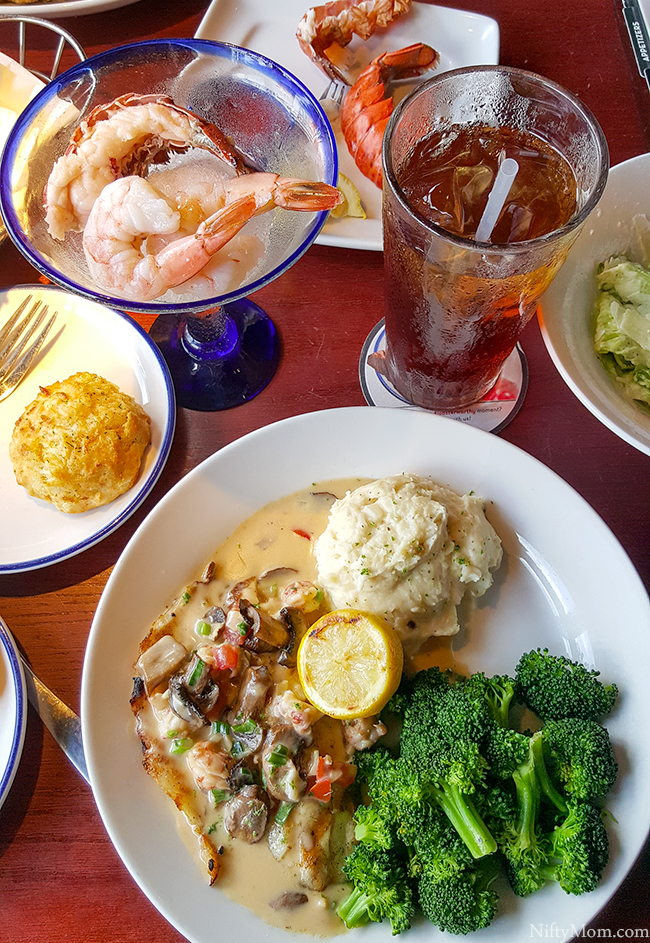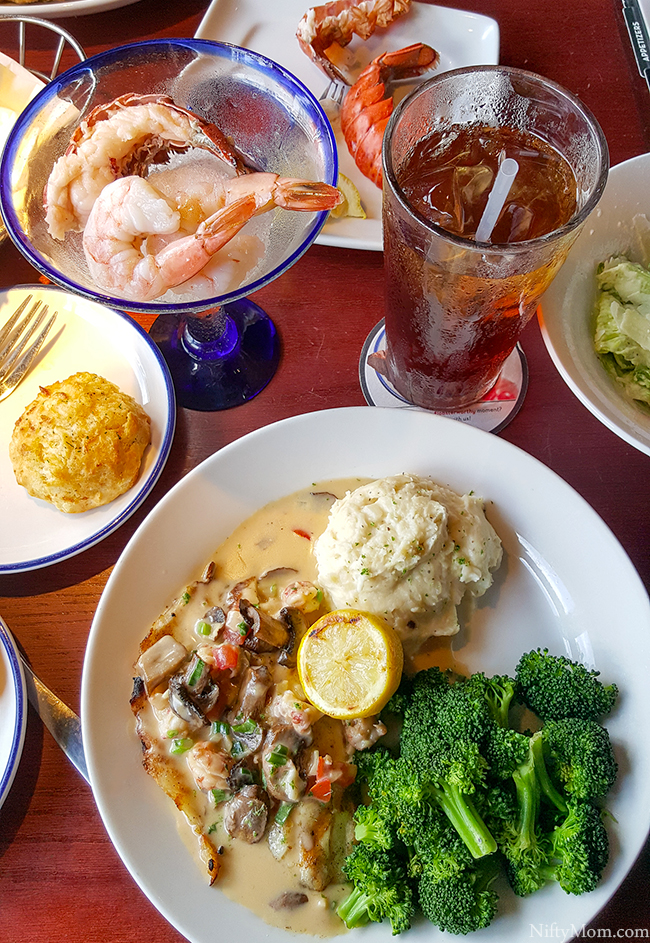 You can share their own lobster-worthy moments on social using the hashtag #lobsterworthycontest to be entered to win some pretty cool prizes throughout Red Lobster's Lobsterfest campaign!
What is your favorite way to enjoy lobster?