I'm sharing Ice Cream Cone Bookmark Printables with #MrSketchScentedCrayons as part of a Mr. Sketch sponsored series for Socialstars™. All opinions are my own. 
Reading, coloring, drawing and storytelling are always part of my daily activities with the boys. Now that my 6 year old son is reading chapter books, he's always trying to find a bookmark. Either it got ruined, his younger brothers took it, or it is simply misplaced.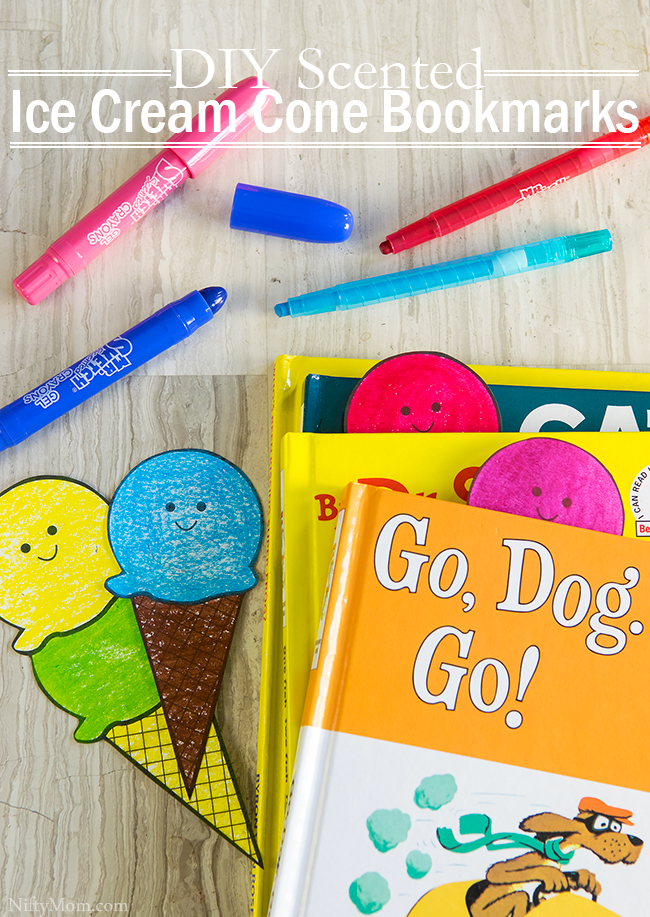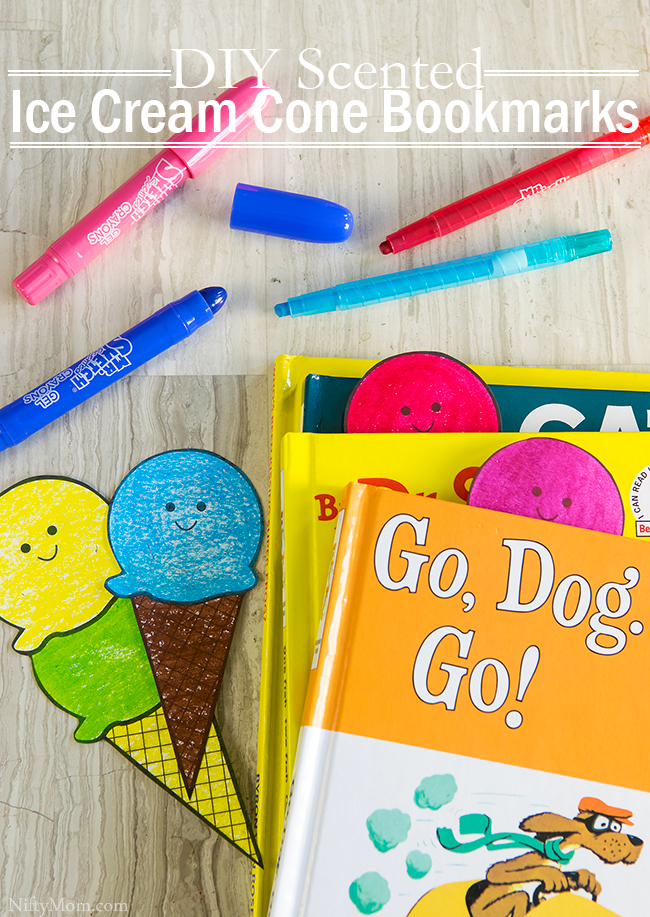 This week was spring break and that meant all three boys home all day long, every single day. So what seemed like every five minutes, I heard things like: "Mom, what can we do now?" "Now what?" "Mom, we're bored." "Can we do something else."
Spring break means I have to come up with more new activities each day. Something to keep the kids' creative juices flowing and that can hold their attention for more than five minutes.
After Ethan was looking for a bookmark for the second time this week, I decided it was time to make our own bookmarks. Why not make a fun activity of out it?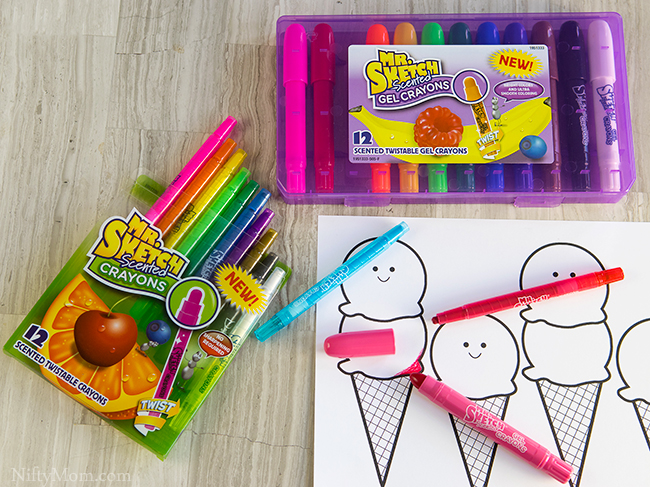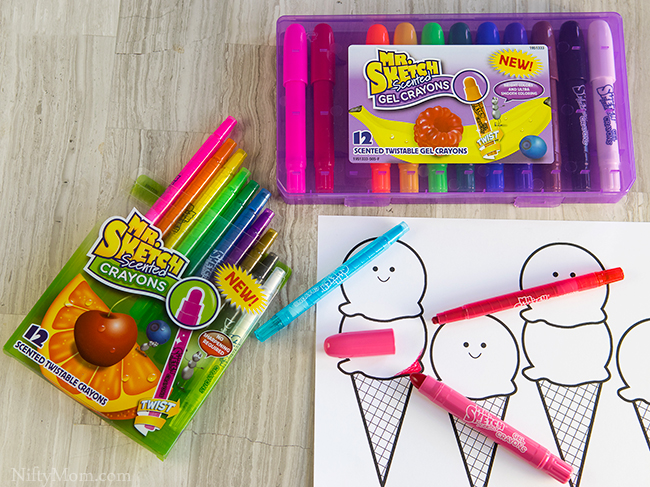 Since it is springtime, which means warmer weather, I went for ice cream cone bookmarks. I put four on each page: two double scoop ice cream cones and two single scoop ice cream cones.
I recommend printing the bookmarks on white cardstock. This will make them more durable than copy paper and last longer.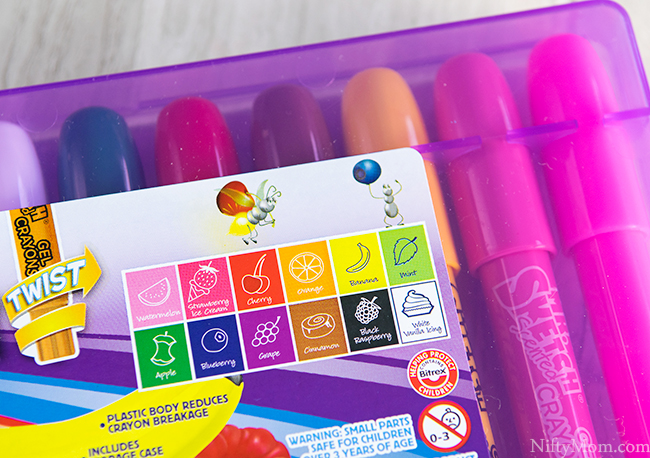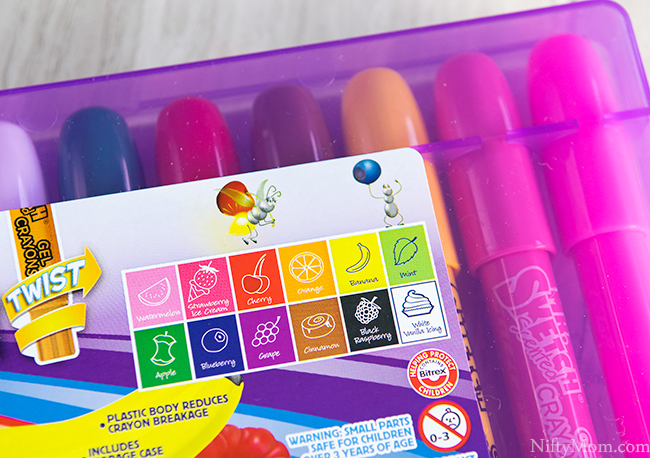 To make the bookmarks activity a little more exciting for the boys, I pulled out the new Mr. Sketch Scented Twistable Crayons. With bright colors and bold scents, the crayons add a fun additional sensory experience to coloring.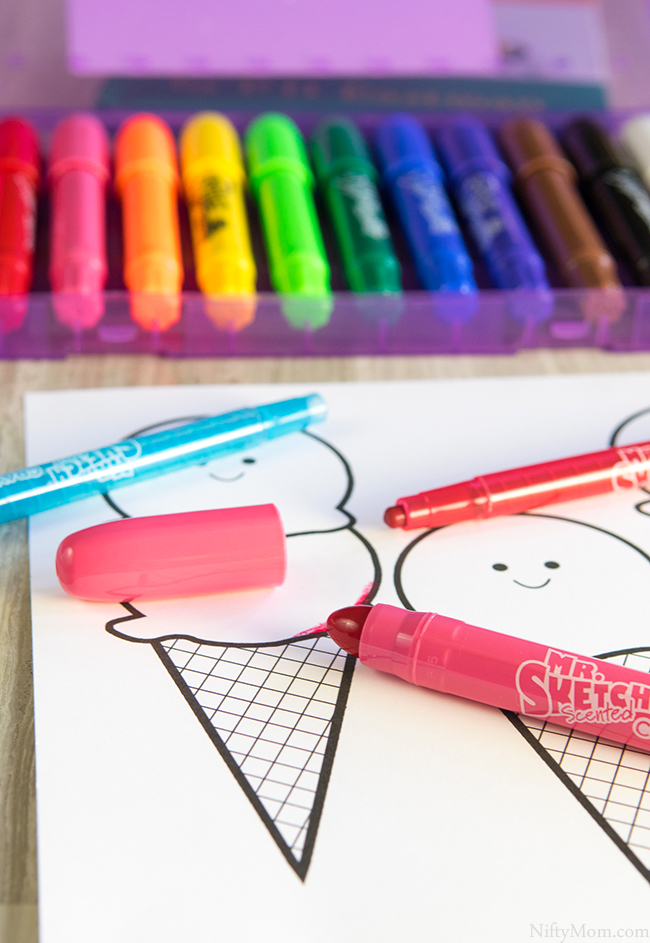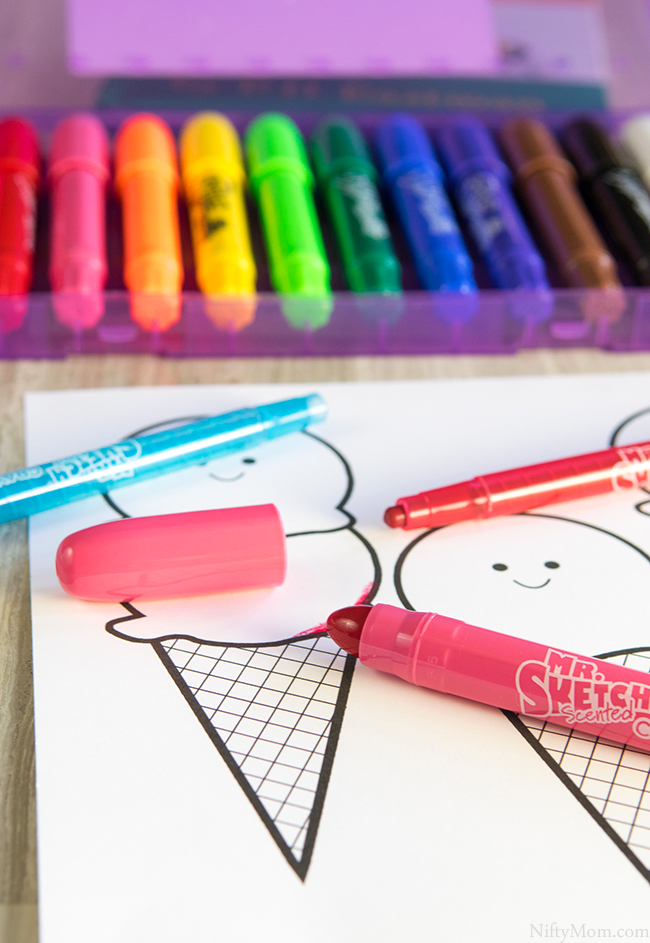 The larger Mr. Sketch Scented Twistable Crayons are gel crayons that are capped and have a very smooth texture. Both twistable crayons have a hard plastic body, which means less crayon breakage.  The twist design allows for less time the kids are trying figure out how to get their crayons sharpened.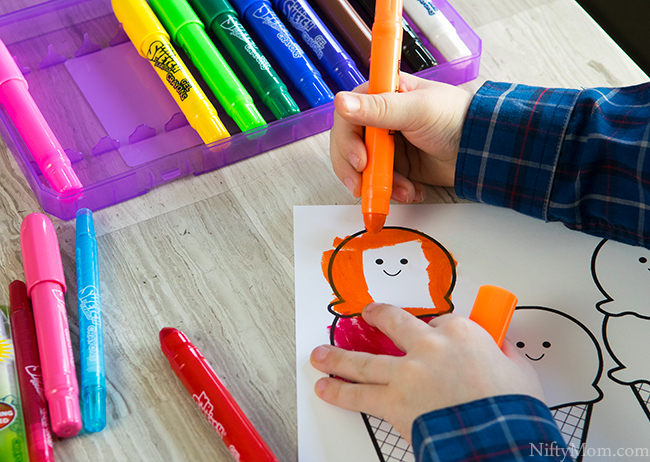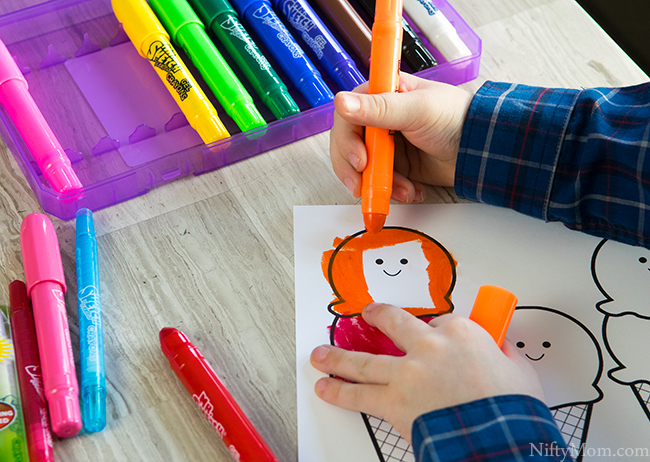 With the variety of scents, the kids each colored their sheet of ice cream cones giving each cone their own flavors (or flavor mix).
We always color pictures before we cut them out so the kids don't have to worry about staying in the lines.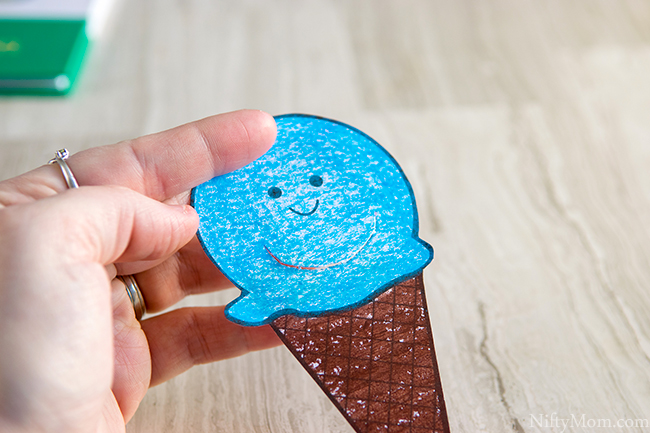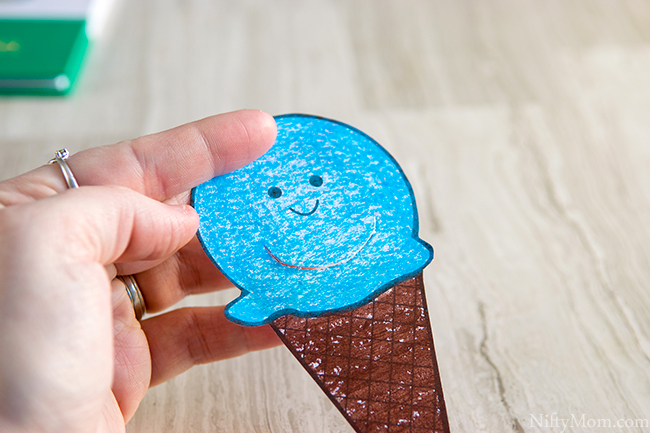 Once they are colored, we cut them out. To make the cones a bookmark, simply cut a U shape a little under the face. I used a razor blade, but you can also use scissors.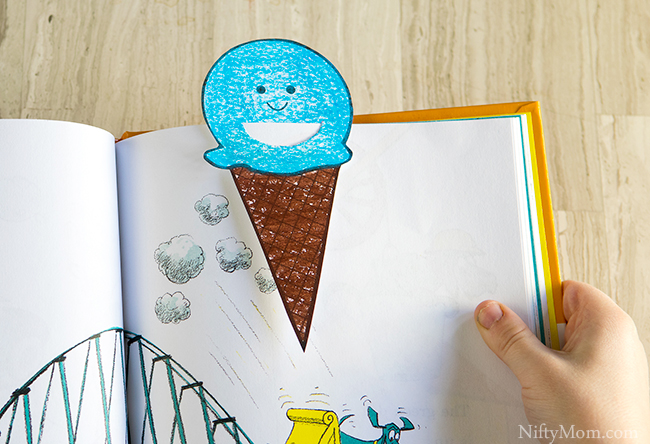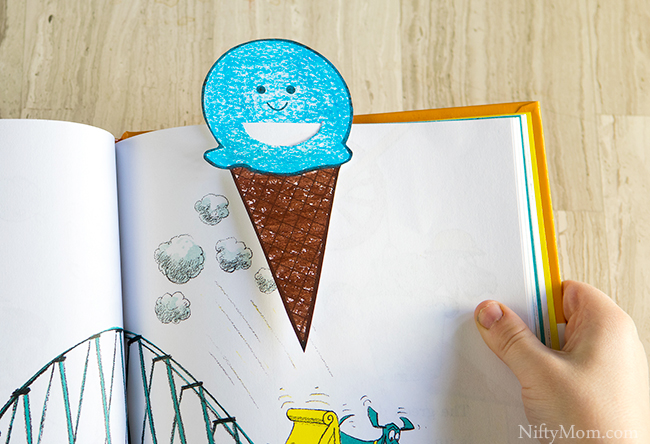 The cut allows the bookmark to hook onto a page. If preferred, you can also laminate the bookmarks for more durability.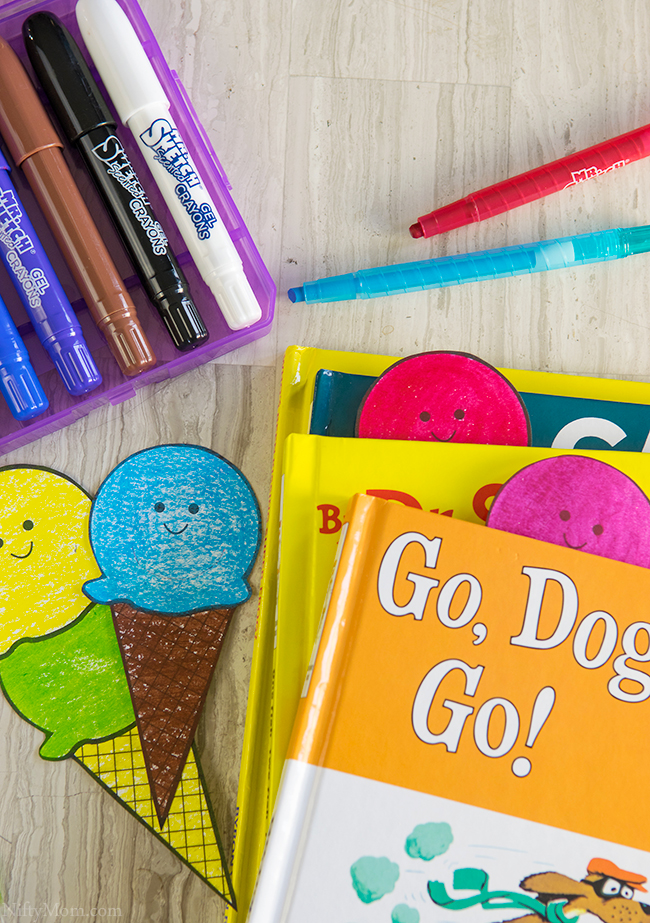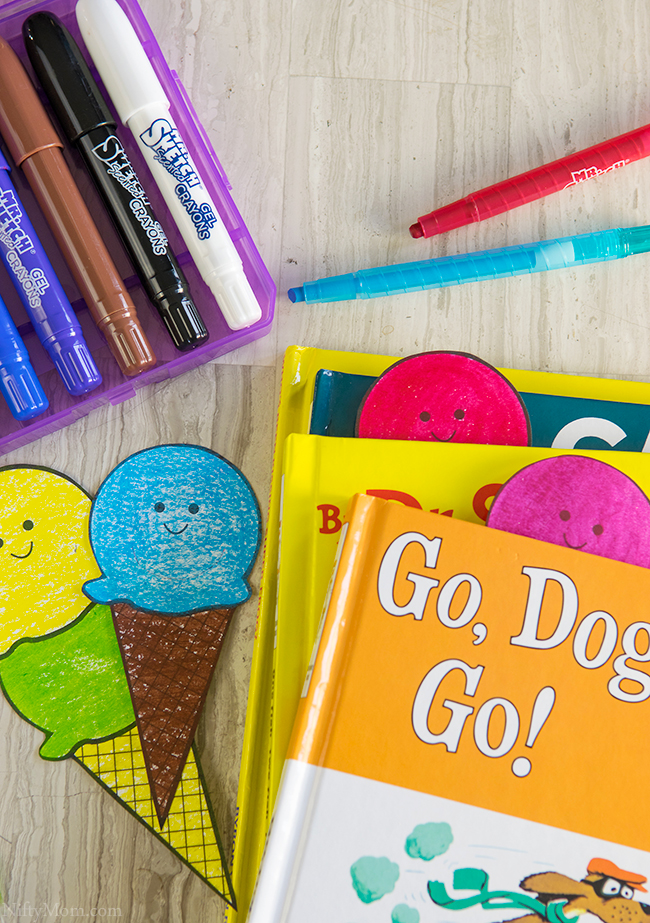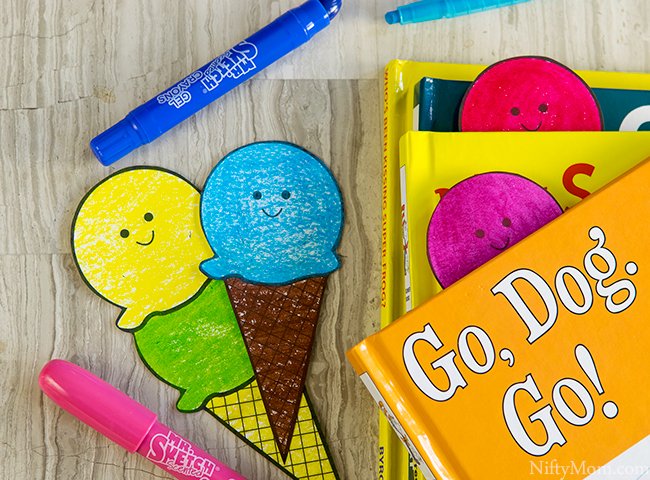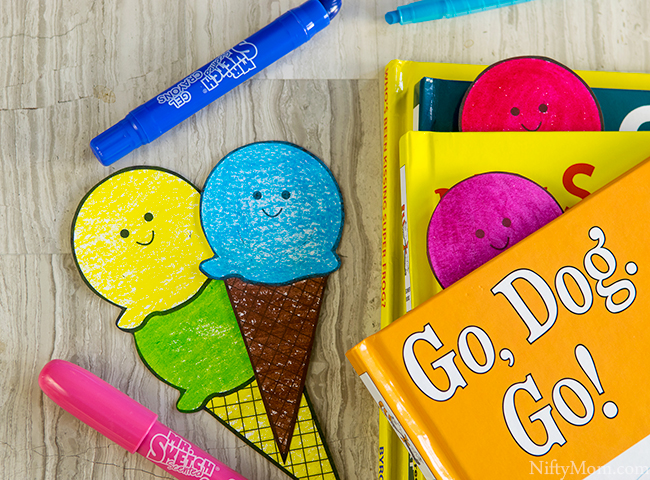 The boys also had fun with the cones, pretending to have an ice cream shop and requesting specific flavors. Each would smell the colored cones trying to figure out what variety of ice cream they had. It made for endless play, in which I had to print off many more cones to keep the fun going.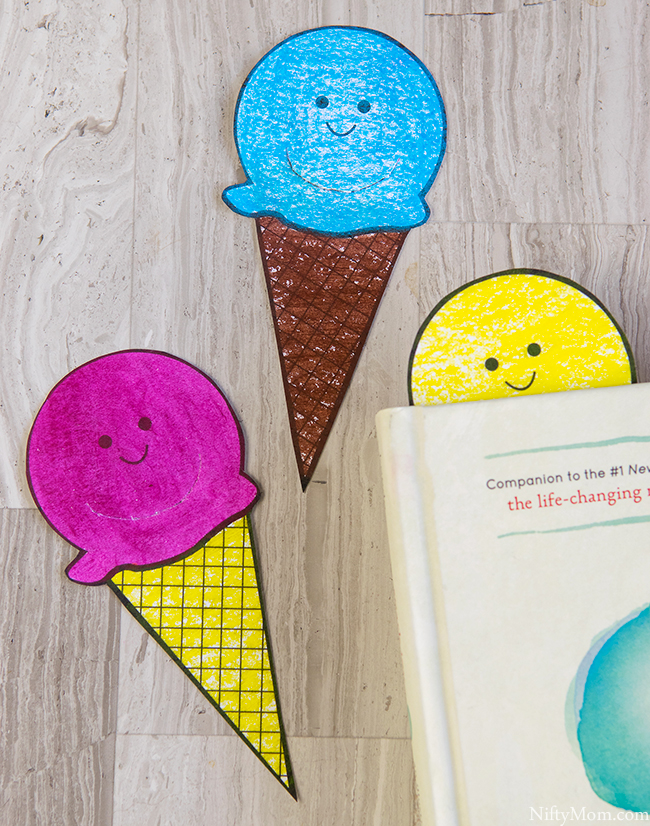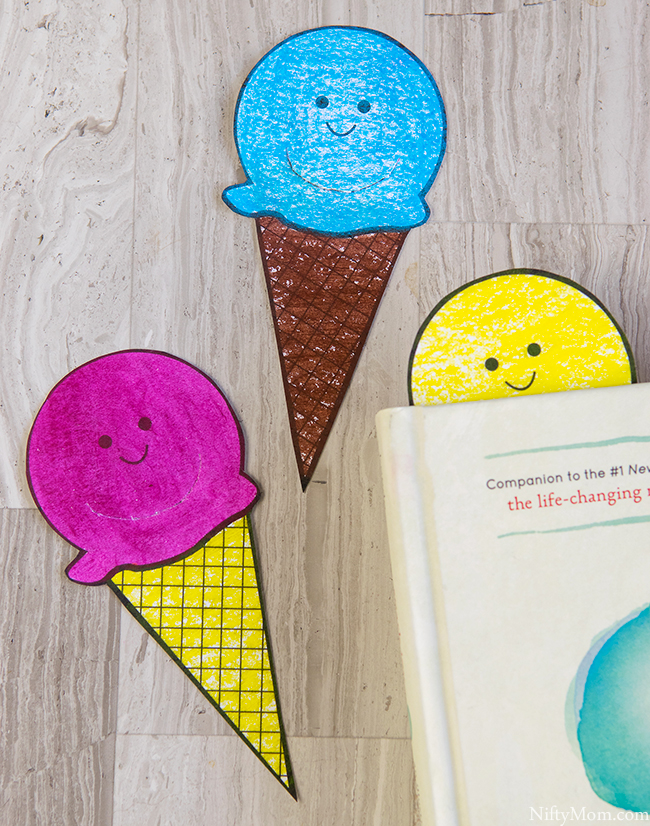 What would you make with scented twistable crayons?