This easy no-sew bean bag tutorial was written as part of my Let's Play ambassadorship. Even though I am being compensated, I fully believe in the initiative. All opinions are my own.
As we are nestled in the middle of summer, the amount of times I hear, 'I'm bored' from my kids is exponentially increasing. The boys can be happily entertained one minute, then in the blink of an eye extreme boredom appears.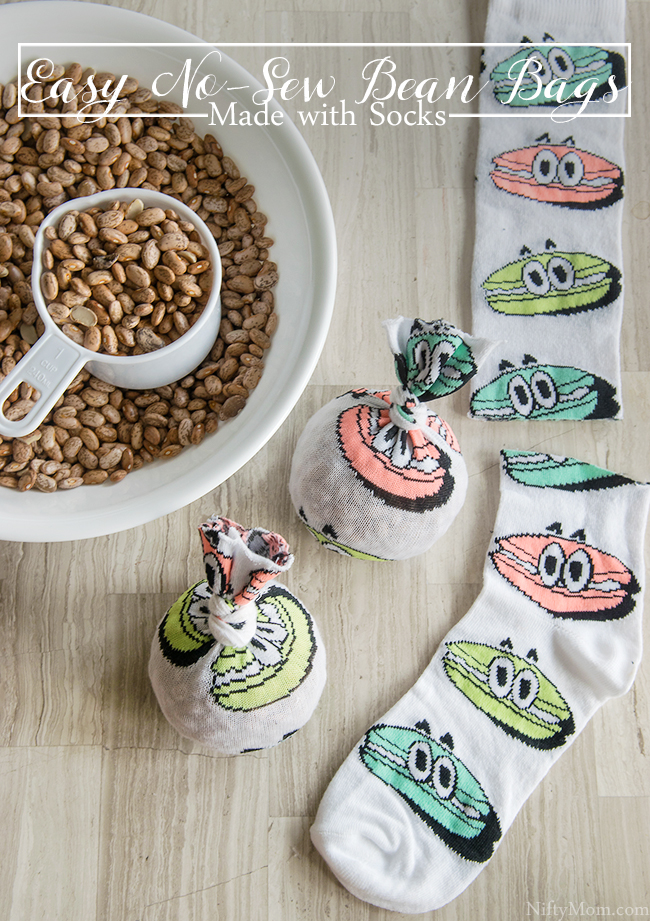 Quick set-up activities seem to work best for the kids. Even when they are involved in the set-up, they don't have the patience to calmly wait more than a few minutes to put something together.
I often find myself browsing through our home to find common household items for activities. One day we were looking for their old bean bags and after no luck in our search, I was set on buying more.
However, I soon realized I could easily find a way to make our own. I came across some fun knee-high socks for really cheap and grabbed some bags of dry beans. Since I don't have a sewing machine (yet), I decided to give it a shot without one. The results were perfect! Check out how I did this below!
Need some ideas for bean bag game? Head over to Let's Play for a list of 10 easy bean bag activities!
How to Make No-Sew Bean Bags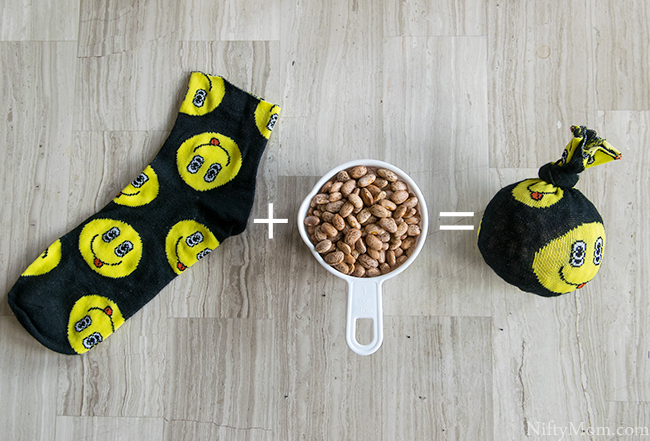 Supplies:
Socks, knee-highs work best. This is also a great time to gather all the single socks in the dresser.
Dry Beans, approximately 1 cup per bean bag
Scissors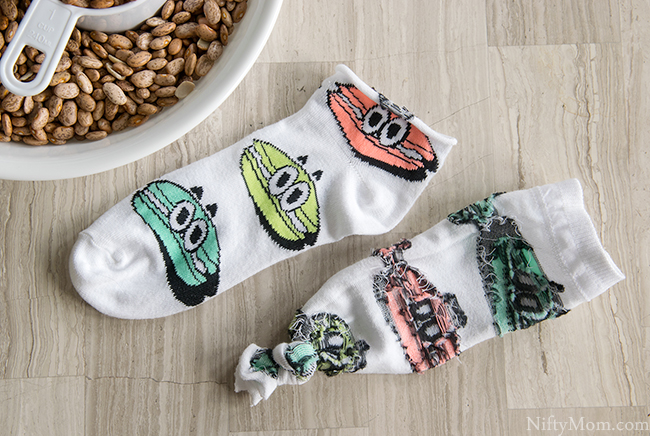 If you are using knee highs, cut the socks in half, right around the ankle. This will now make two bean bags out of one sock.
With the top sock piece, turn it inside out and tie one end, pulling tightly.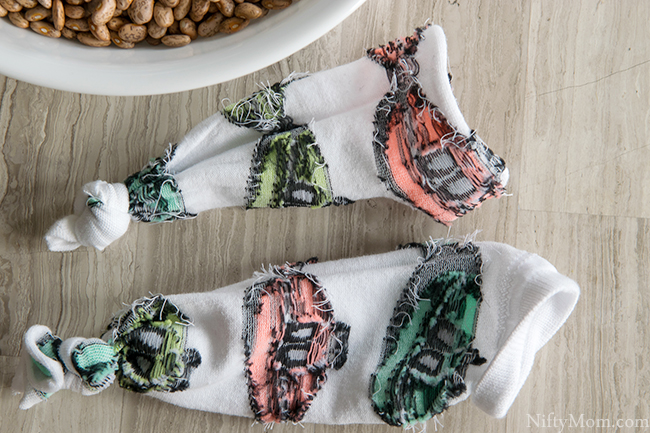 While it is not necessary, you can also turn the bottom sock piece inside out and tie the toe end. This gives the bags the same look in the end results.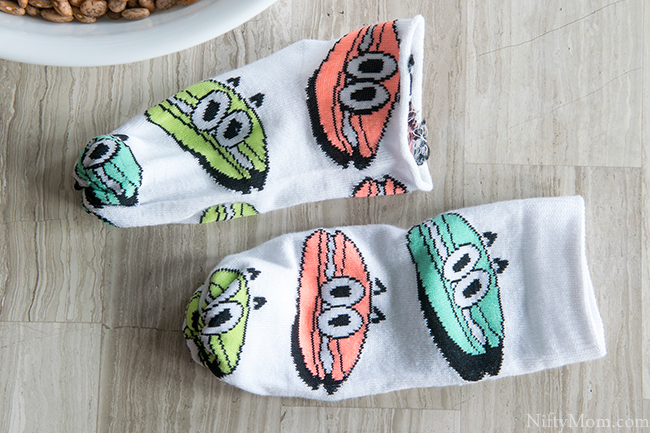 Next, turn them back the right way with the print facing out.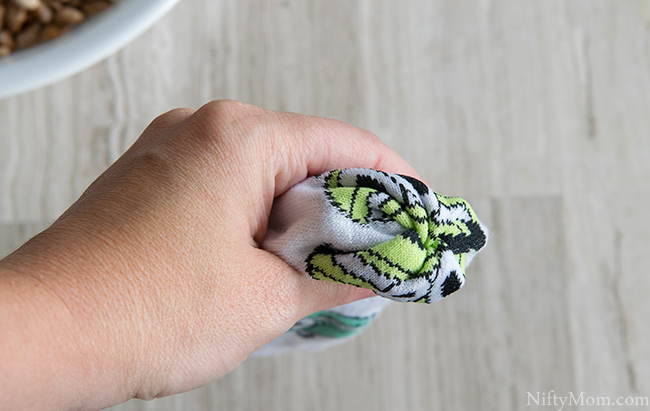 The bottom should look similar to above.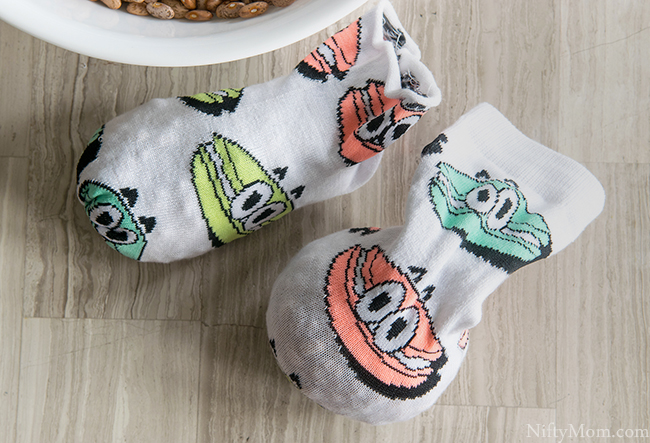 Pour about 1 cup dry beans in each piece. You will need to work with the beans a little to form a nice round shape.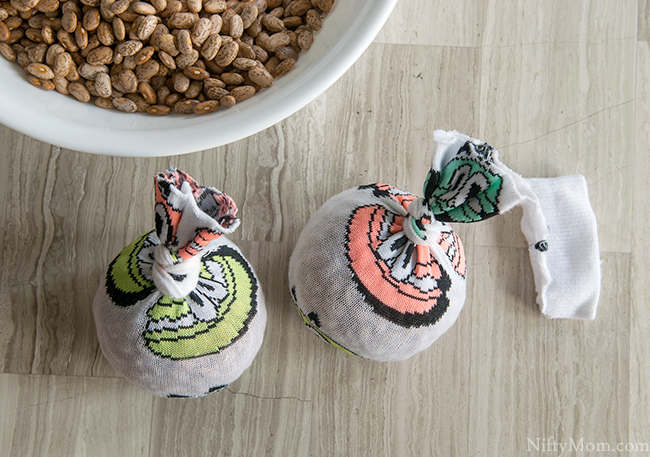 Tie the top as tightly as possible, pushing the knot down to the beans. I trimmed the top of the bean bags (as needed) to give them a uniform look.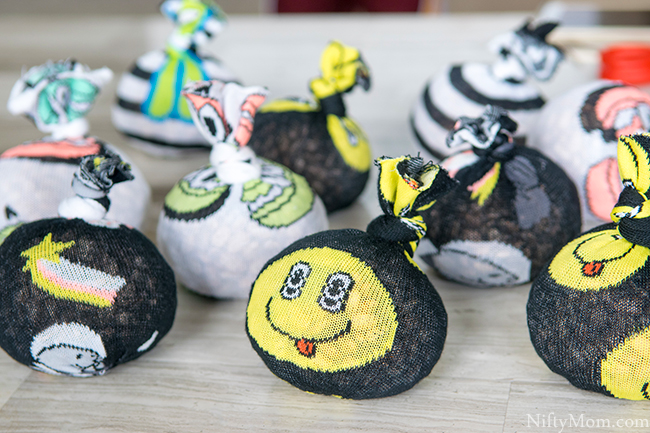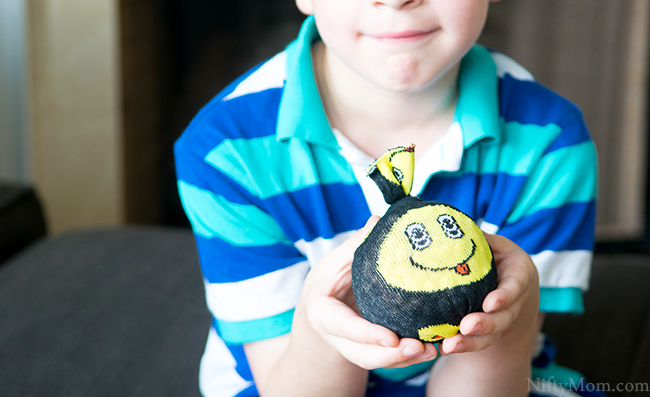 The kids now have a dozen bean bags & all I used to make them was five bags of beans and three pairs of socks.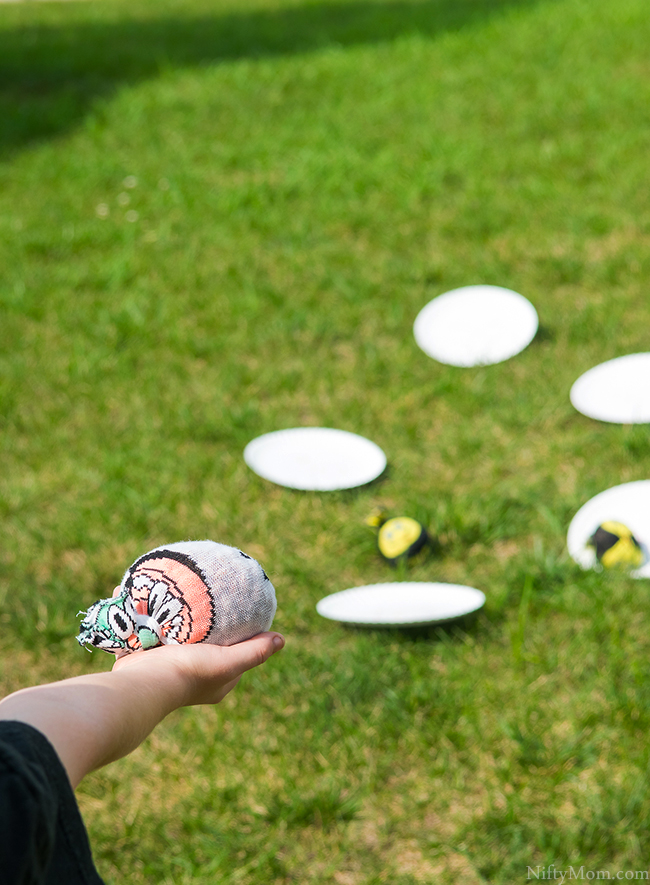 The great thing with bean bags is there are countless things they can be used for. We can easily pull them out and head outside for some friendly family competition.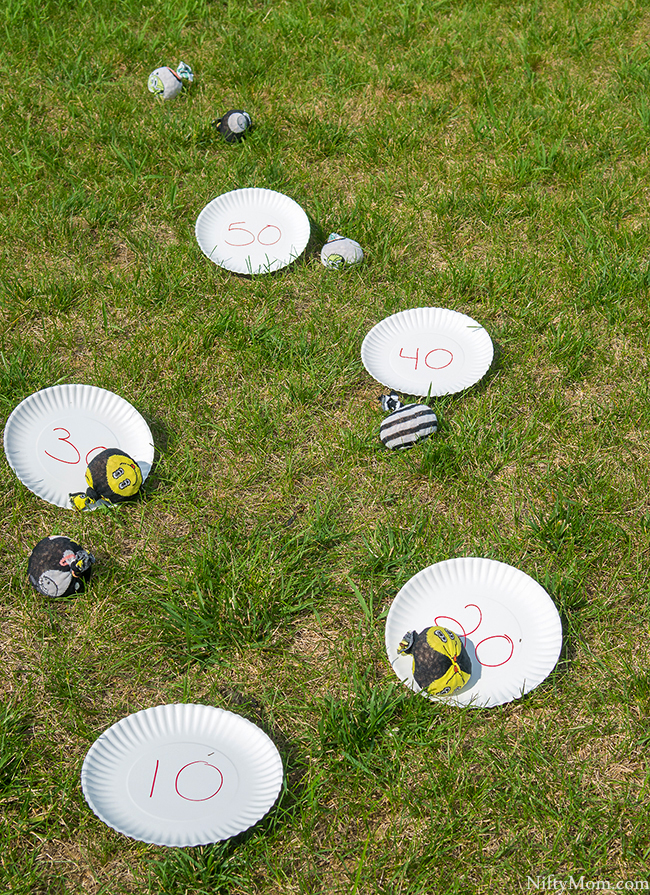 Don't forget to head over to Let's Play for that list of 10 easy bean bag activities!