I was provided with this unique mothers ring from Jewlr.com. All opinions are mine alone.
Just over seven years ago I became a mom. All my focus quickly shifted to my kids. Everything I did, everywhere I went, was for them. However, there are times when I have to step back and be reminded to also take care of myself.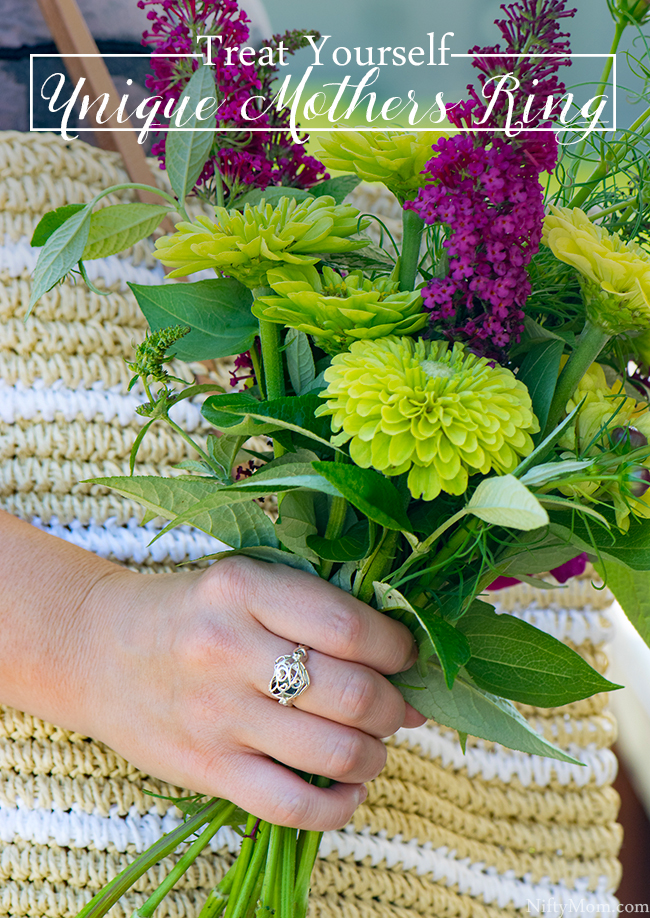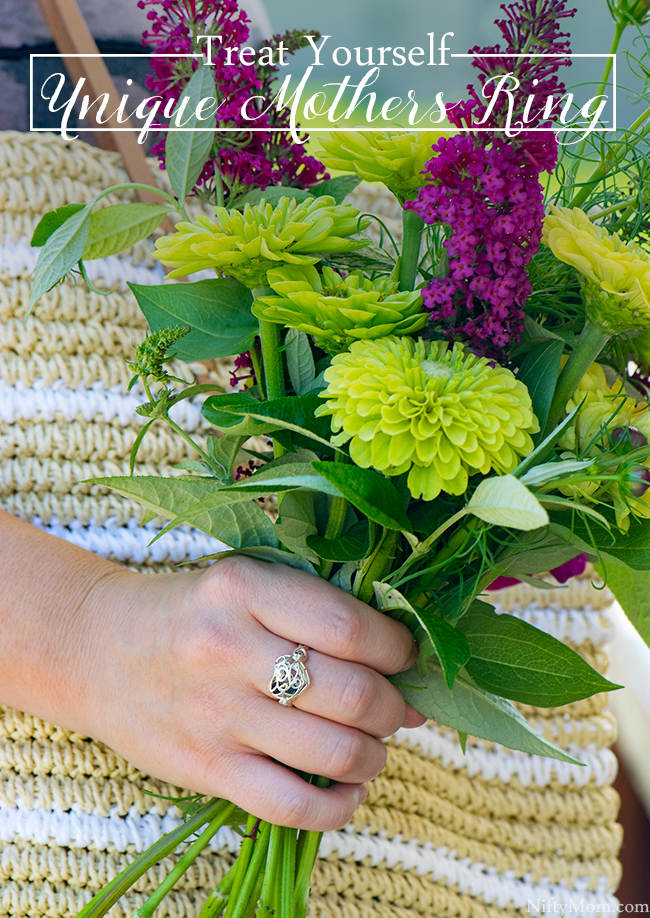 It's okay to take some 'me time' and to treat myself to something nice, right? That thought comes and goes in waves though. With hectic schedules and so much going on daily, it's easy push aside my 'wants' or even 'needs'.
But I know it's important. I know that I need to take care of myself in order to be the best mom (and wife) I can be.
Weekly, I buy fresh flowers… for myself (well, my home). I keep a filled vase in the kitchen, office, and sometimes in the family room. Fresh flowers just make me smile. Seeing their beauty can help calm me on a stressful day.
Having the reminder there, right in front of me puts ease on things. The same can be said with a special piece of jewelry.
I have been trying to find the perfect mothers ring for over four years. I have found some that were alright, but I could never seem to get the birthstones together in a way that I truly loved.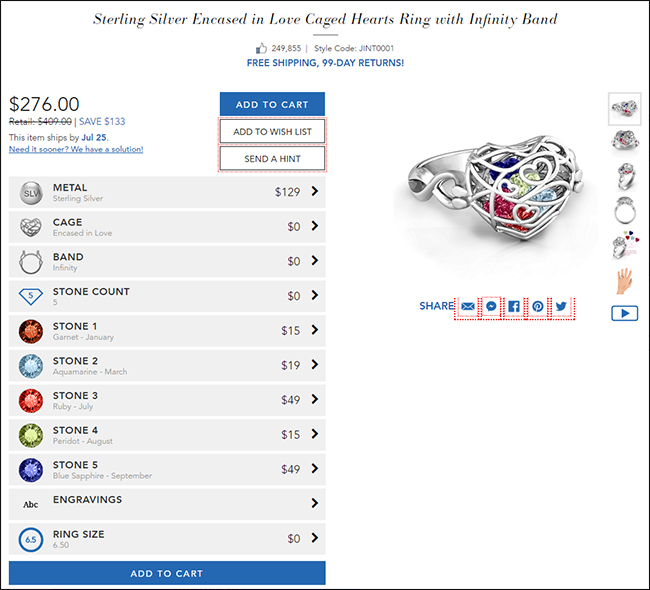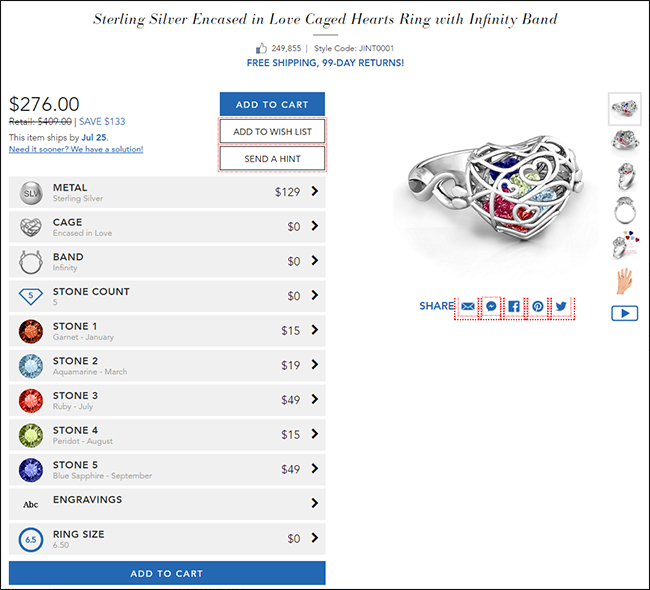 Then I discovered a ring that I was unfamiliar with. On Jewlr.com there is a collection of caged jewelry (oh yes, there are also gorgeous necklaces, bracelets and earrings). All their pieces can be fully customized, making them truly unique and one-of-a-kind.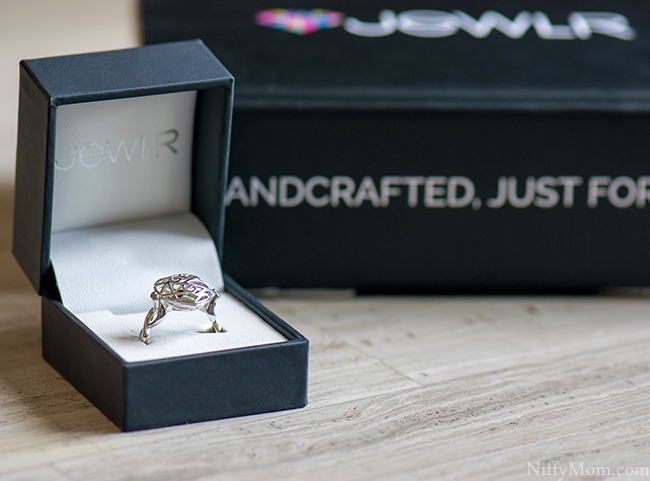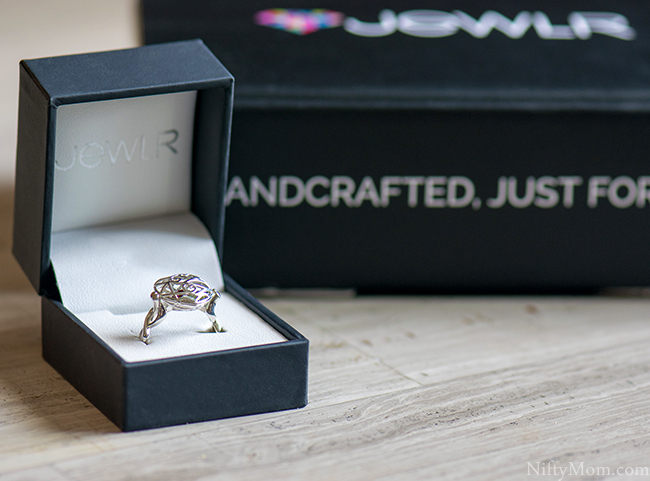 For the caged heart rings, there are currently seven cage designs to choose from. There are also various options for metal type, band styles and engravings. These rings can have up to six dazzling heart cut stones (different jewelry styles may hold different quantities).
I selected five gemstones, the birthstones for each of my kids plus my husband and mine. For the band, I went with the infinity symbol. My husband and I married on 08/08/08, so the infinity is very symbolic and meaningful.
Each order comes with a free gift (I received a circle necklace), free shipping, free sizing, 99-day returns and a one year warranty.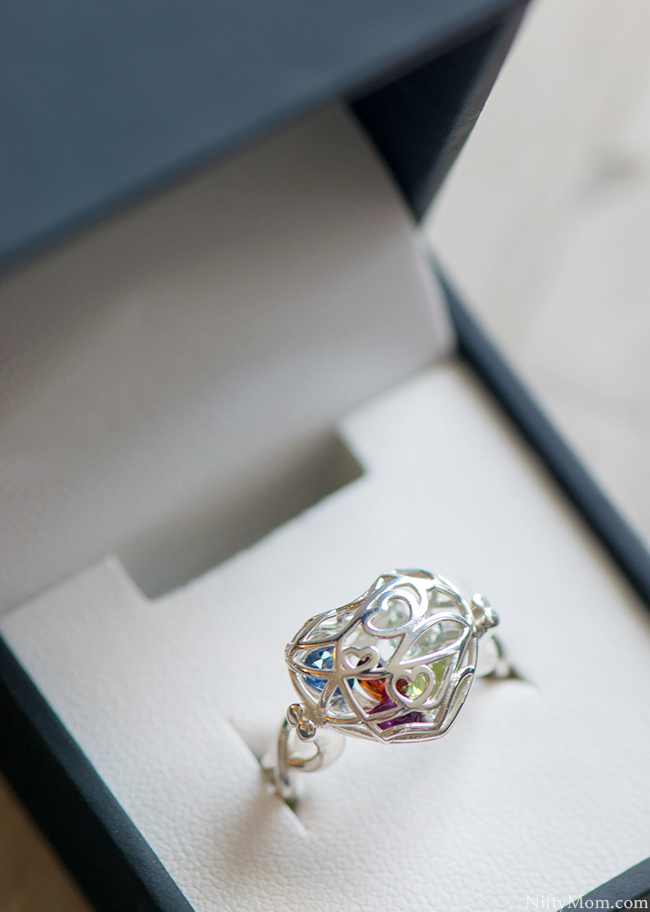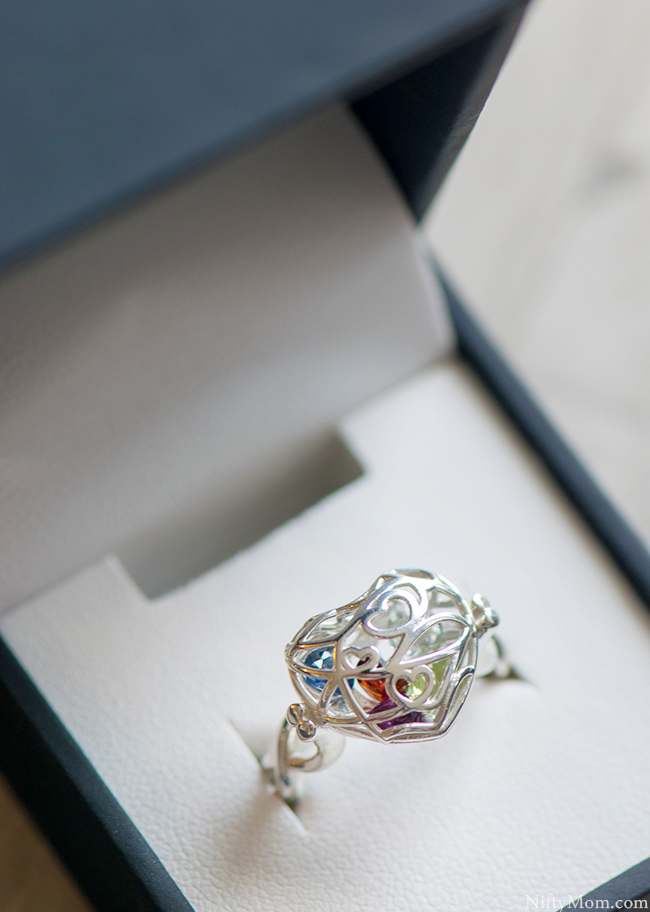 When the ring arrived, it was love at first sight. I had never seen anything like it. The details in the heart cage design & the way the stones are loose inside is just amazing. The details extend all the way around the back of the ring where a little heart key is displayed.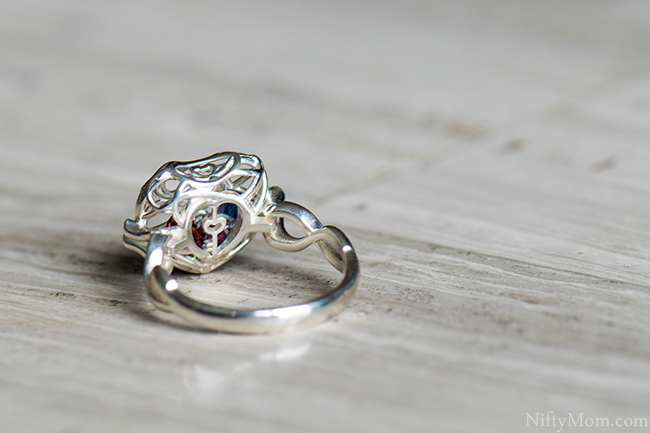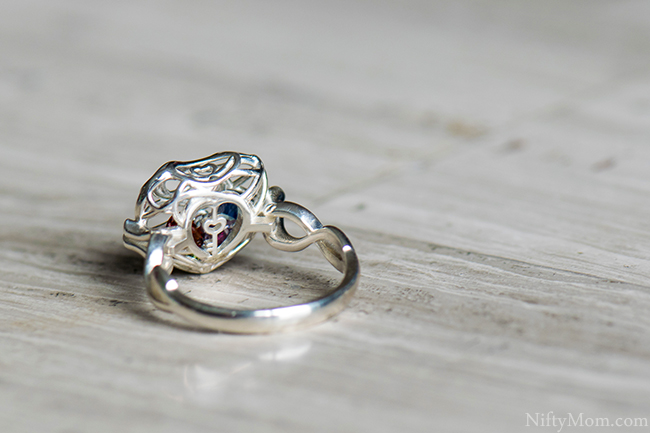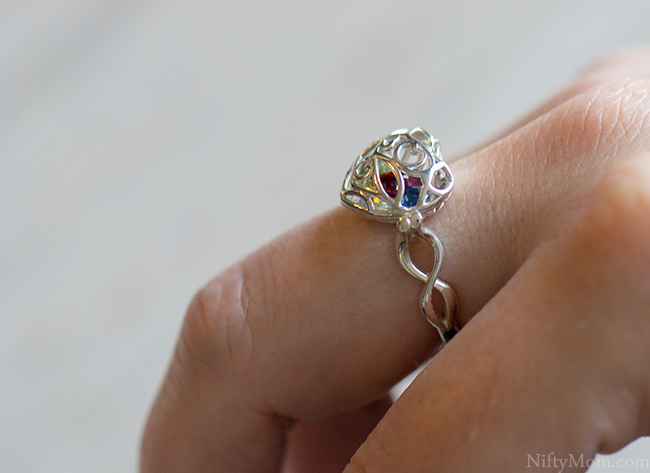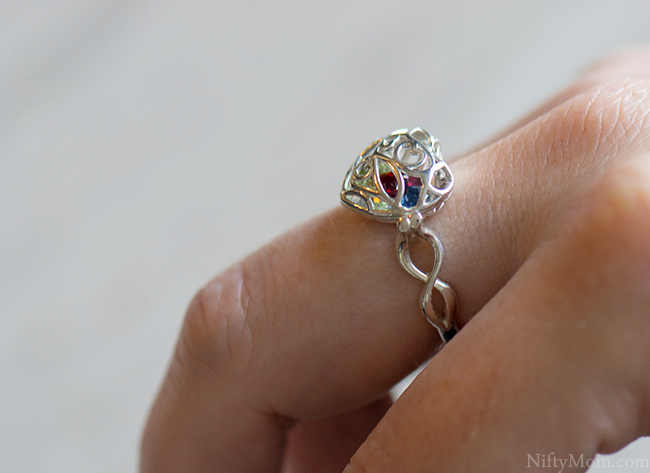 Now when I wear the ring, it's a quick reminder of my wonderful family; of love; of the simply joys in life. I may be working late hours typing away on the computer or endlessly editing pictures, it just takes a quick glance at the ring to help get through it. Sometimes it also reminds me to step back and take a break.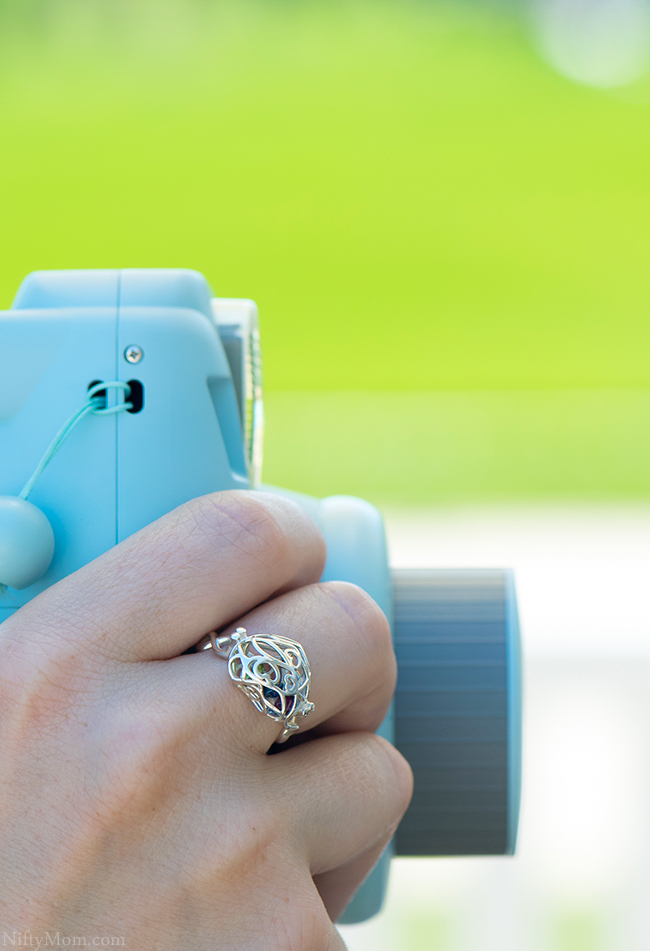 Having a special mothers ring or necklace is truly meaningful. If you don't have one, I think it is something worth treating yourself to.
I think I will be purchasing a necklace to match my ring to keep close to my heart.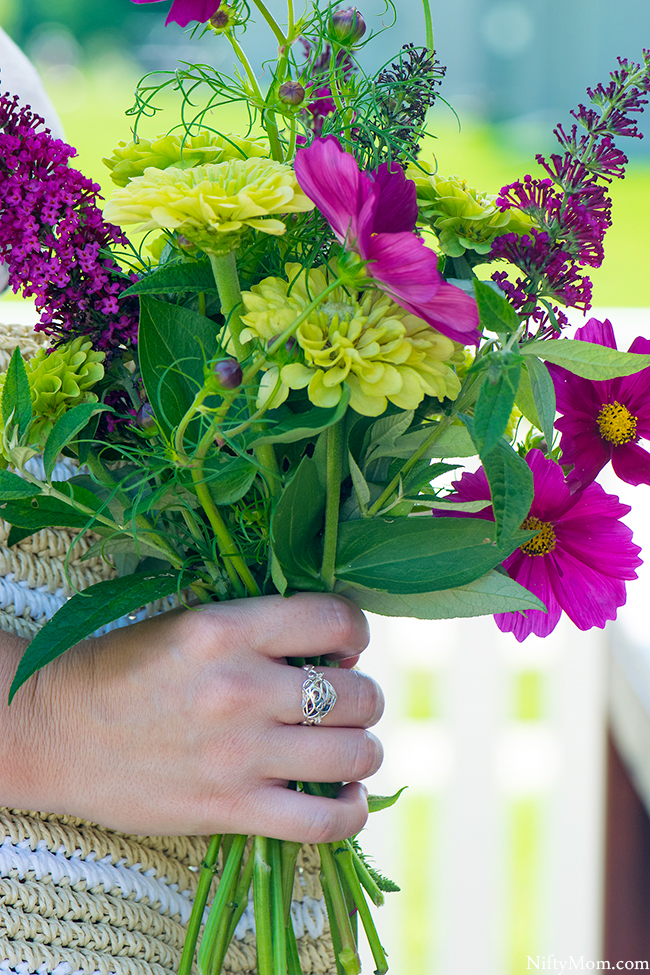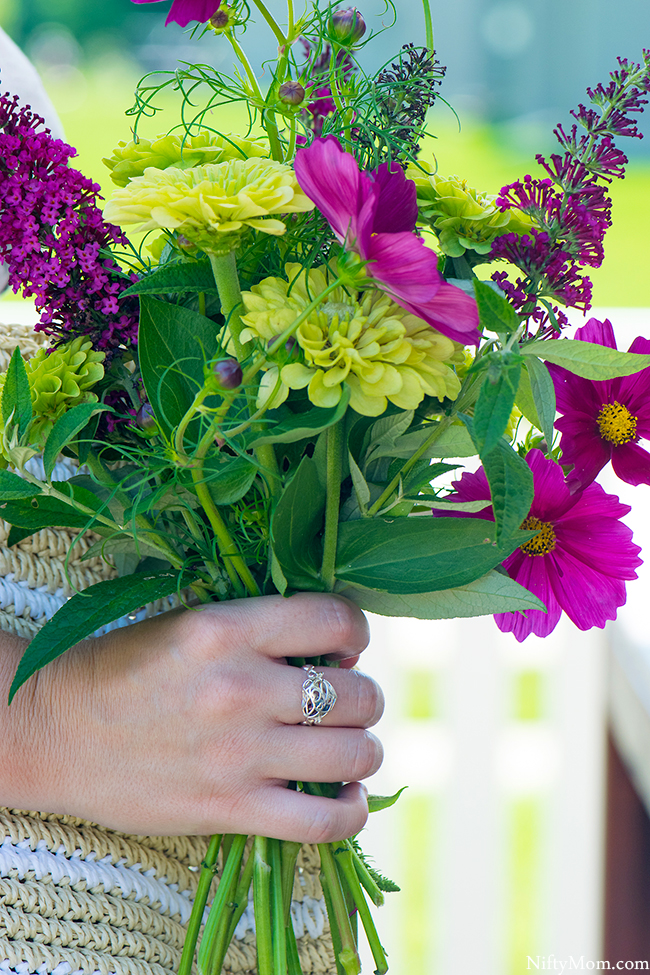 How do you treat yourself? Do you have a mothers ring?