This blog post about kids' independence is brought to you by VTech and The Motherhood. All opinions are my own.
It feels like just yesterday my kids were little babies depending on me for every single one of their needs. We all get that feeling sometimes right? One day we are rocking them to sleep after a midnight bottle and the next they are making their own lunch and off to school. If I had a nickel for every time I have said, 'They grow up too fast', I'd be a millionaire.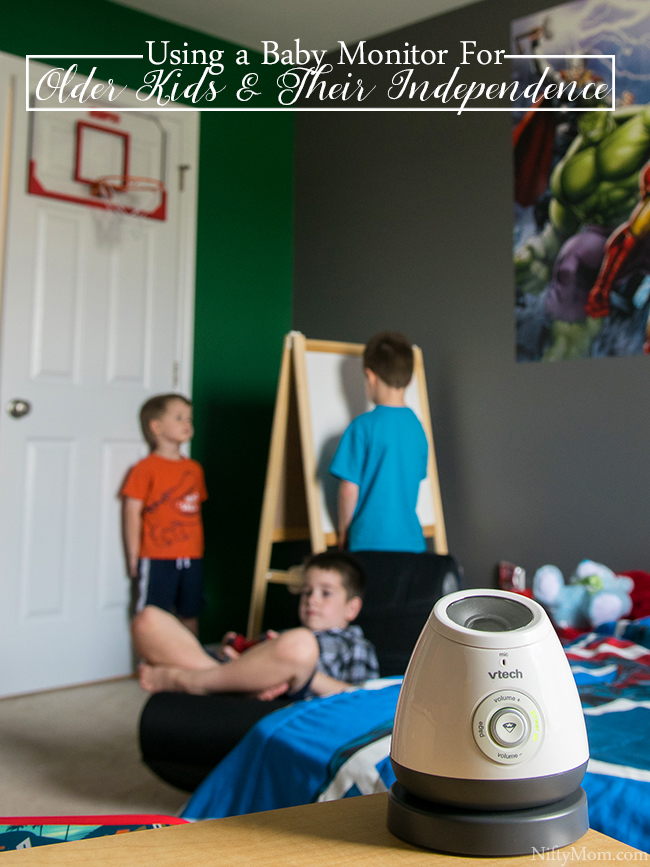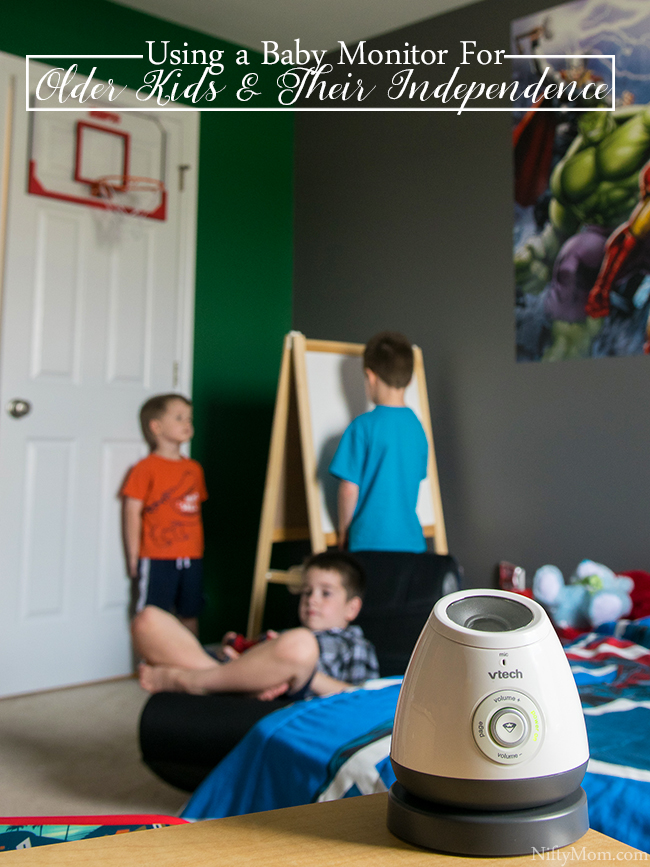 This summer they each have shown a great desire to have more independence. For example, while I am working downstairs, they want to play upstairs. In the past I would get my laptop out, go upstairs with them and work close by. Even if I was in a different room, at least I could still hear what was going on. Most times they were playing video games, drawing on art easels or playing with cars.
My 5 year old son would tell me, 'Mom, you really don't have to be up here ya know.' 
'Well, yes I do. You guys are my babies & I need to know what you are getting into.'
Then he would go on about how they are just fine and I need to trust them. Yes, my five year old does a lot of negotiating these days and throws the trust word out way more than he should.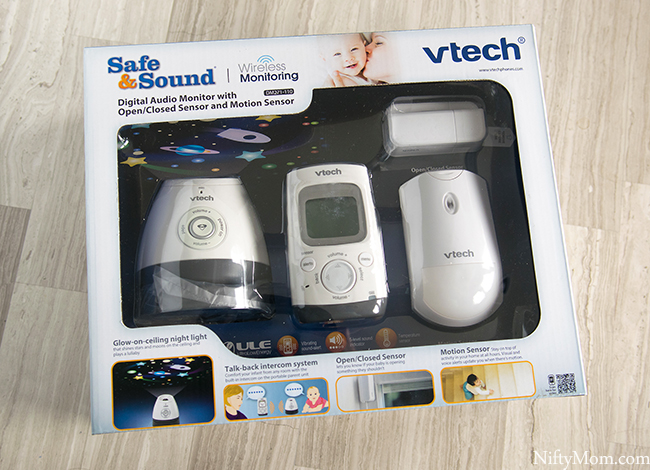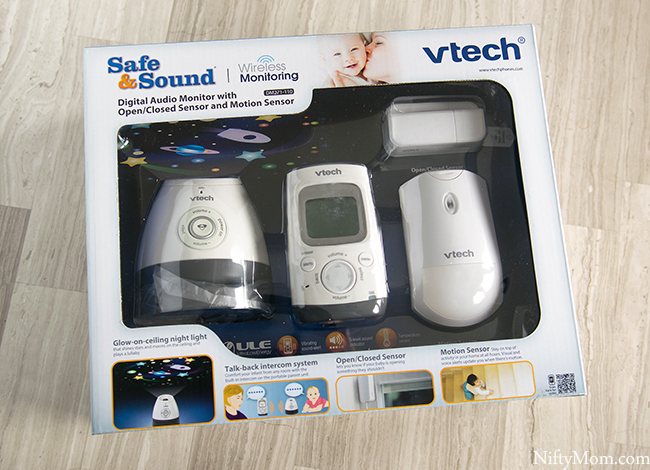 Now we have a slight compromise: the VTech Safe&Sound® DM271-110 DECT 6.0 Digital Audio Baby Monitor with Open/Closed & Motion Sensors. Yes, it is a baby monitor and my babies aren't technically little babies anymore. However, this unit easily gives them a little independence and freedom and allows me to know what is going on at the same time.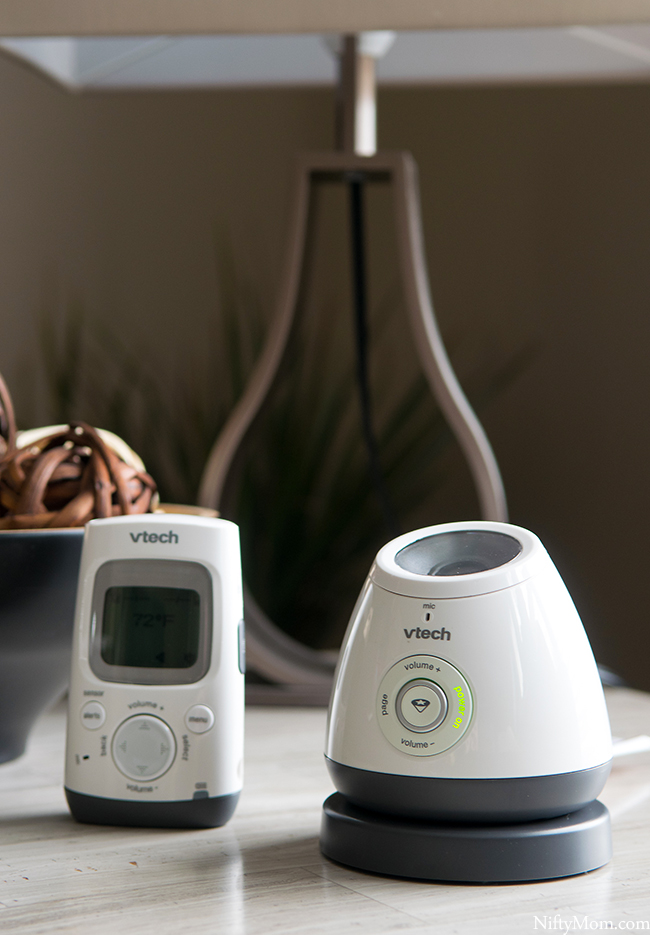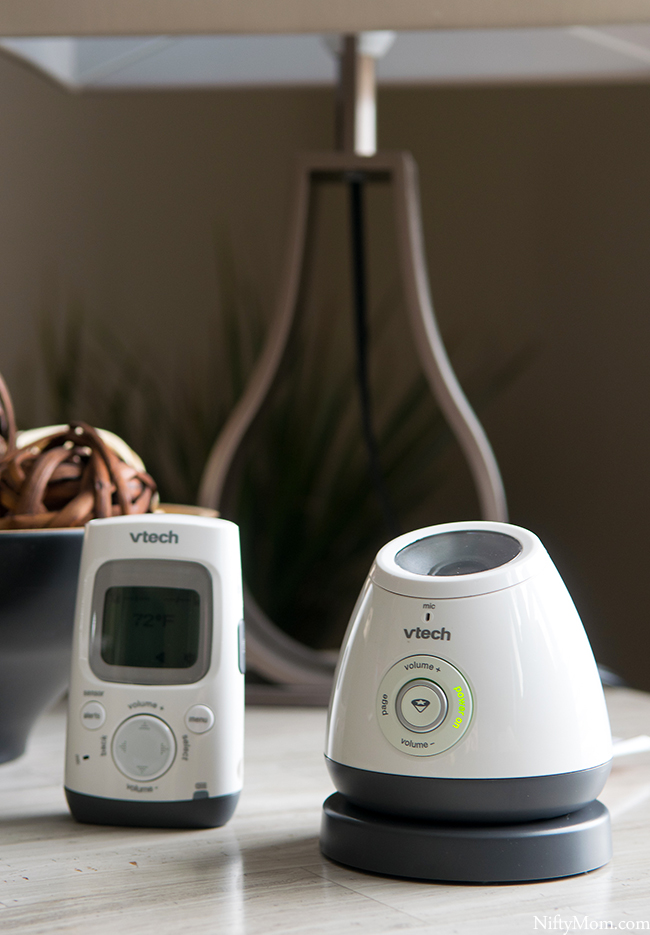 VTech's Safe&Sound audio monitors have many features to give parents peace of mind. VTech has always been a household name for us. With a variety of monitors to fit families various needs, it's clear they understand that selecting the right monitor is important.
It's all about safety and security for the family and staying connected with the Safe&Sound® baby monitors definitely achieve that.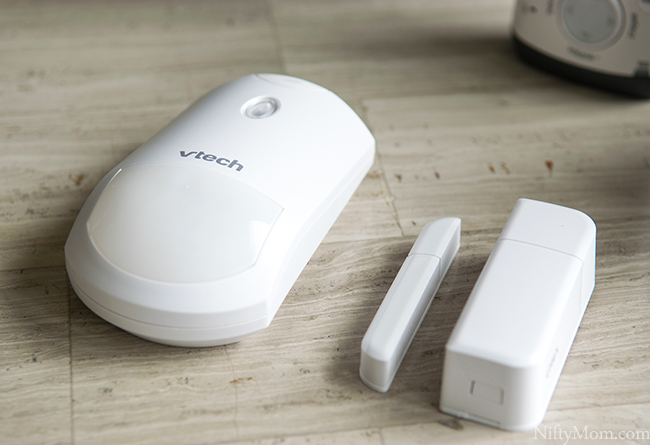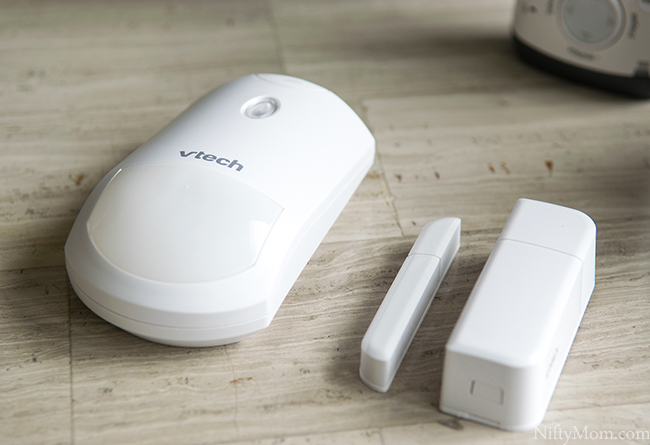 The VTech Digital Audio Monitor comes with two ULE (Ultra Low Energy) smart home sensors: Open/Closed and Motion. This is convenient to put on off-limit rooms, staircases, the basement door and/or by the front/back door.
My kids are often running up and down the stairs, sometimes being sneaky about it. The motion sensor is perfect for the staircase, as it sends an alert to the parent unit.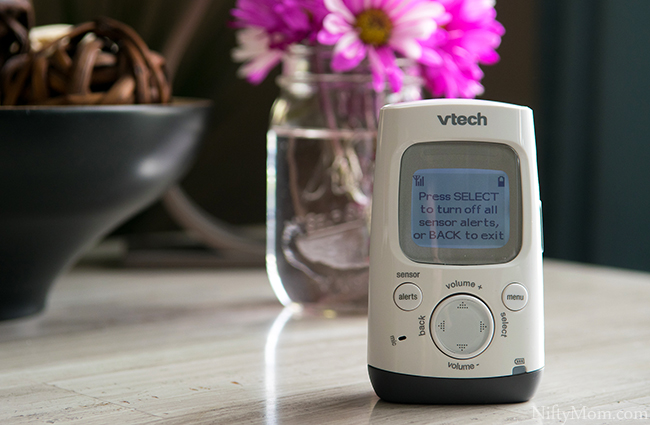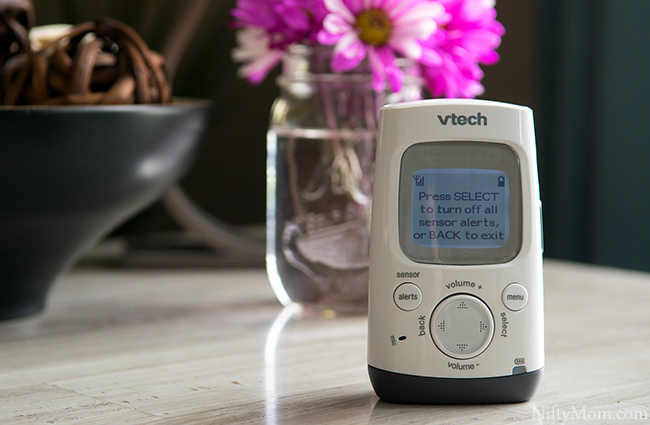 If we are doing something around the house that would set of the sensors often even though there is no need for the sensors at that time, the alerts can easily be turned off.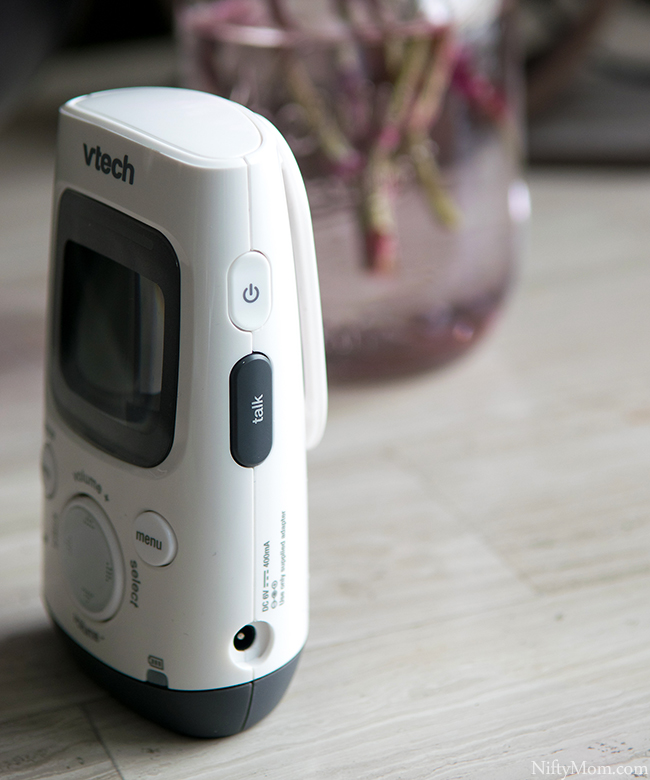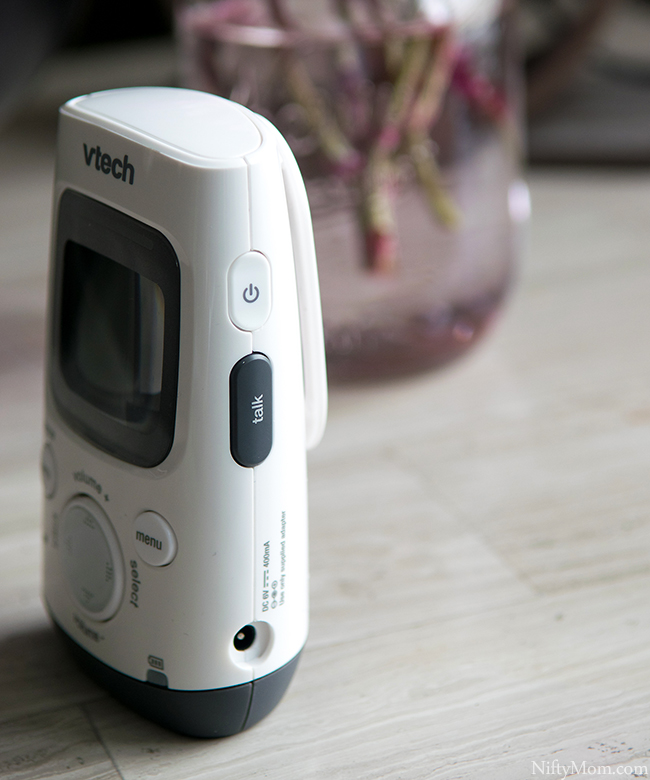 The feature I use the most with the kids is the talk-back intercom. They can ask me questions and I can simply push a button to talk to them. I probably say things like 'Stop jumping on the bed' or 'Please quit yelling so loudly at each other' through the intercom more than I would like to admit.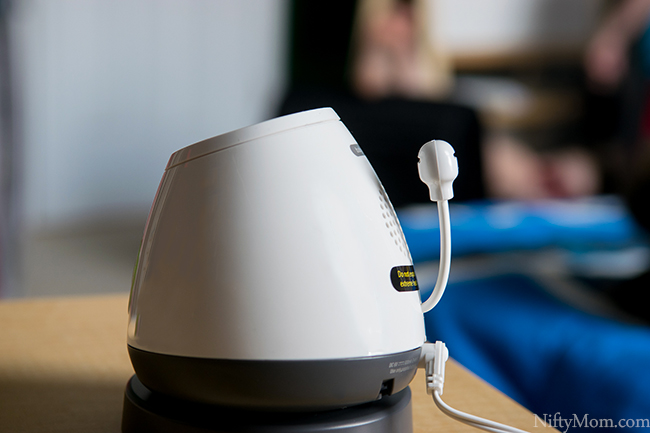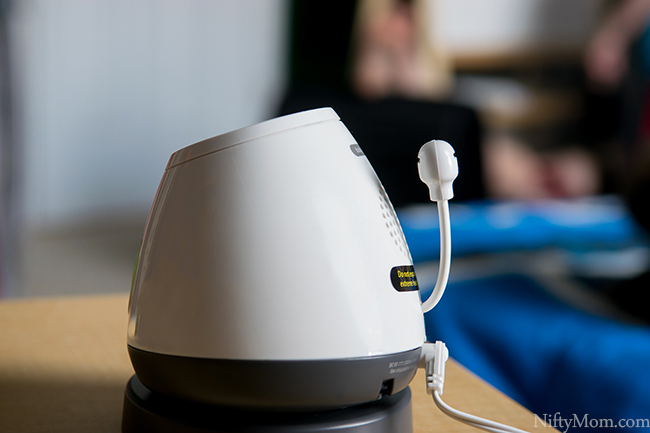 The VTech Digital Audio Monitor additionally has a temperature sensor, which I really love because our floors always seem to be very different in temperatures.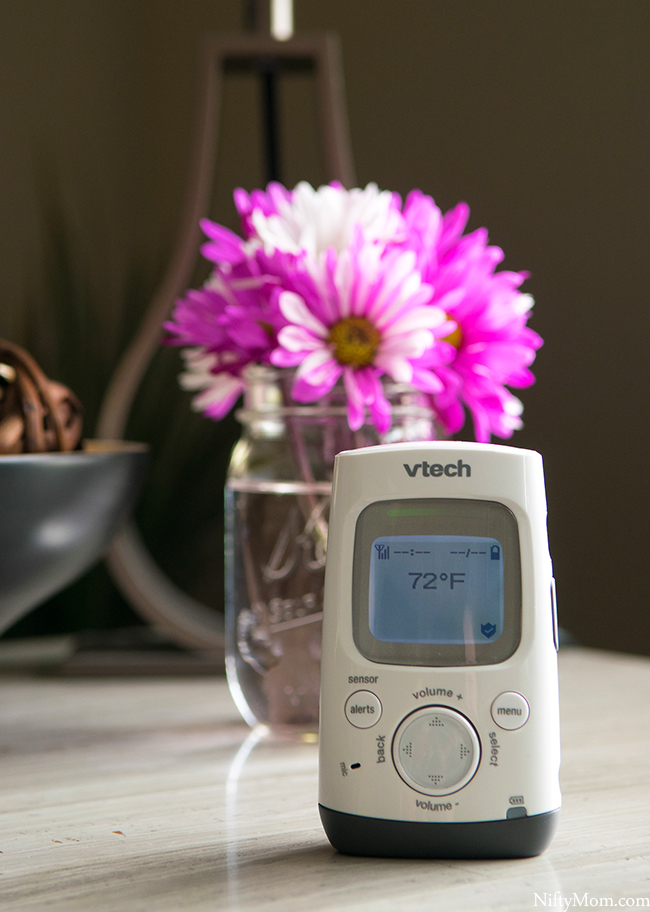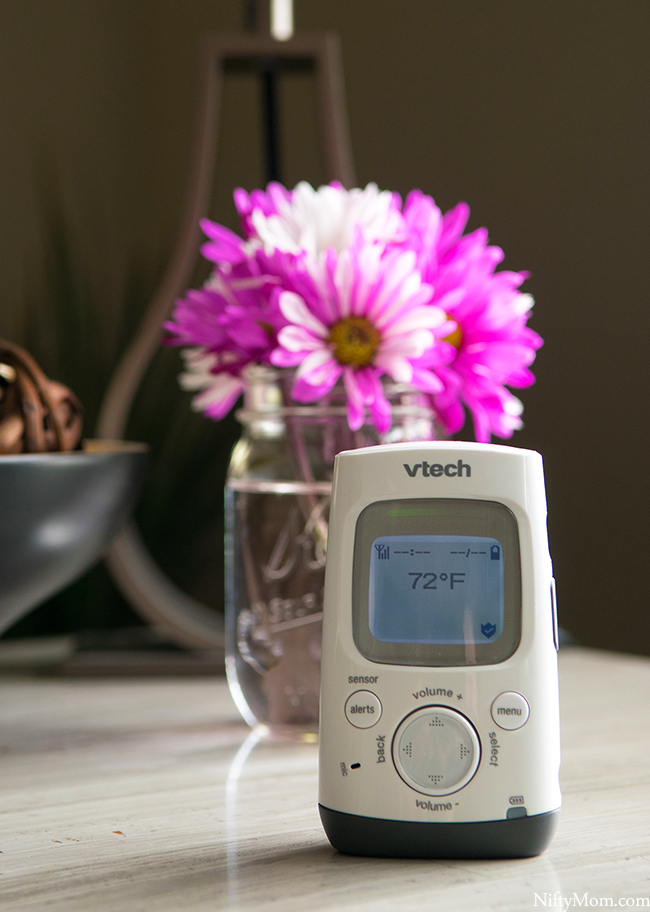 It would have been great when the kids were babies, as the VTech Digital Audio Monitor could have grown with us. I am very happy we have it now though, because it gives the boys a little freedom and helps me 'let go' a little.
As they continue to grow, I find myself struggling on giving them extra space. Being able to have my ears in the same room, but letting them have that time to themselves has really helped.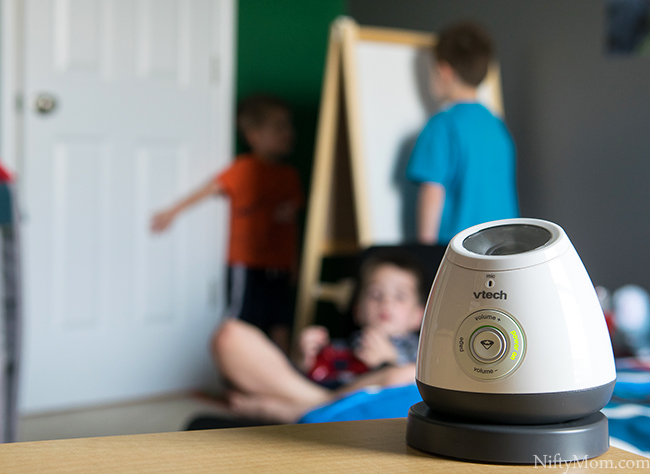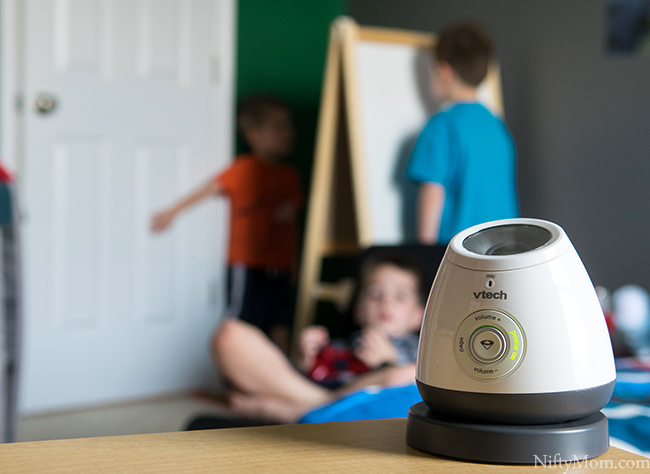 How do you give your kids a little more independence?