So happy to share this blog post I created as a Suave Kids partner. The Disney, Frozen and Star Wars trademarks are used by Unilever pursuant to a license agreement with The Walt Disney Company. All rights reserved.
I have always been a routine-oriented person. I guess it goes hand-in-hand with my need for countless lists and constant planning. As a mom, the routines are even more necessary for my kids. To help streamline our evening routine, I am sharing some tips and a free evening routine printable.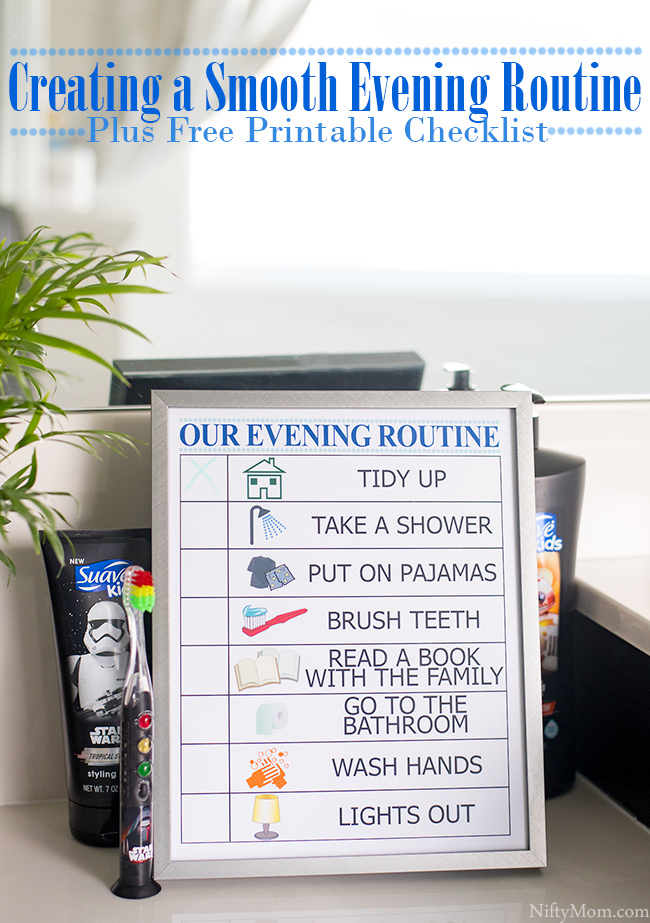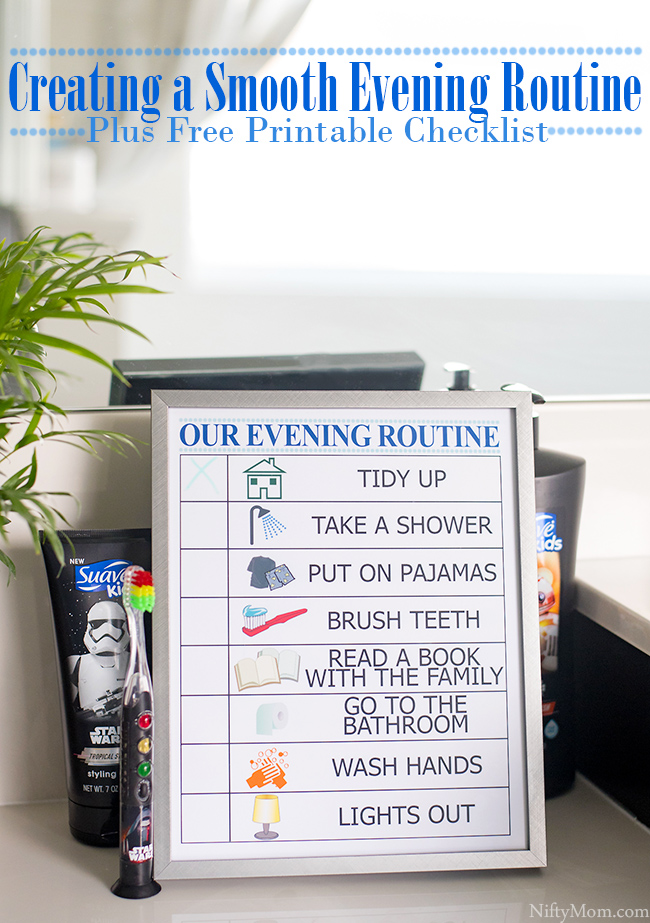 After school, the boys normally do any homework then play outside (or inside, depending on weather) until dinner time. Then we typically have a little bit of family time before we begin their evening routine that leads to bedtime.
While we have a consistent daily routine, the boys each have the things they would prefer to do. They try to get out of picking up the house, often in an attempt to get a bath.
Since they are always trying to be more independent, I created a checklist for them to complete each evening. They can easily see what they need to do and in what order. The boys actually think it is fun to check tasks off as they complete them. Winning!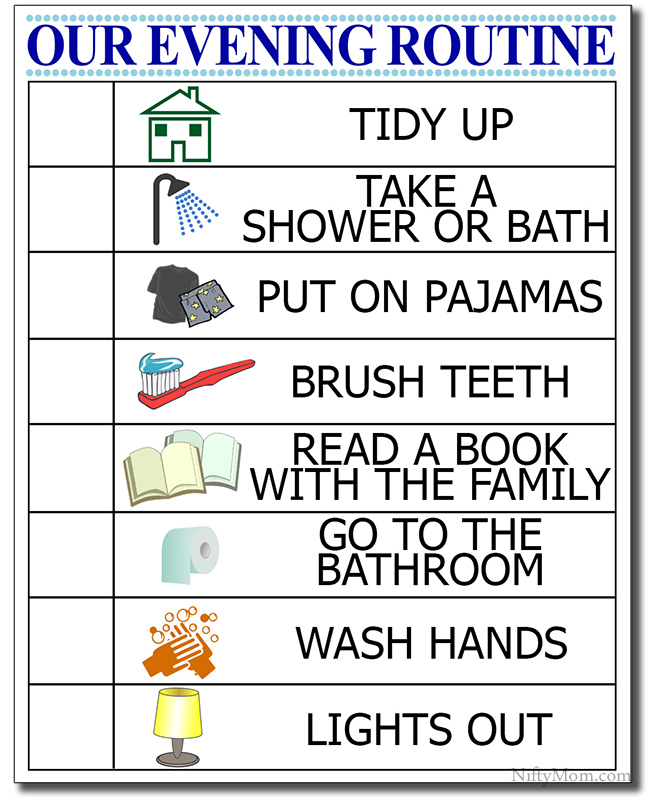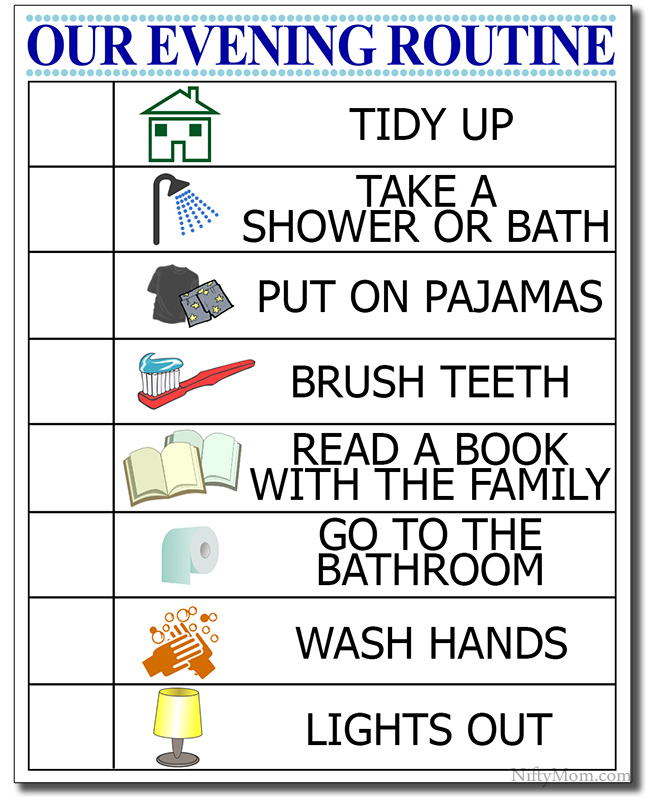 (NOTE: the printable list has 'Take a shower or bath', updated from the original version.)
After I printed the checklist, I put it in an 8″x10″ photo frame. This way they can use a dry erase marker to re-use the same list daily. You can also just laminate it and hang it on the wall. For my three boys, I recently gave each one a different color dry erase marker to make their own check-marks on one checklist.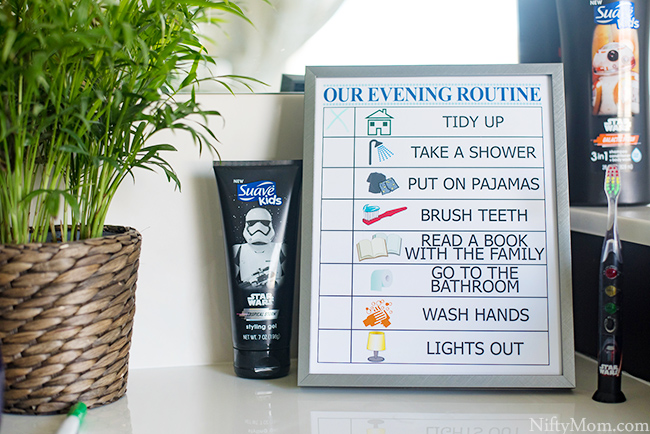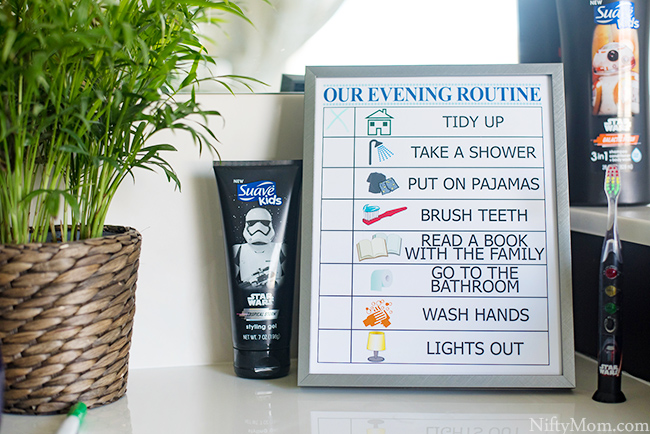 Depending on the day, we will change their quick shower for bath-time fun. While getting cleaning, it gives them an opportunity to embrace their playful imaginations. Suave Kids® recently debuted new product lines and variants to make bath time a fun adventure with Mom-approved and kid-fun products. The new collection is inspired by the popular characters of Disney Frozen and Star Wars™.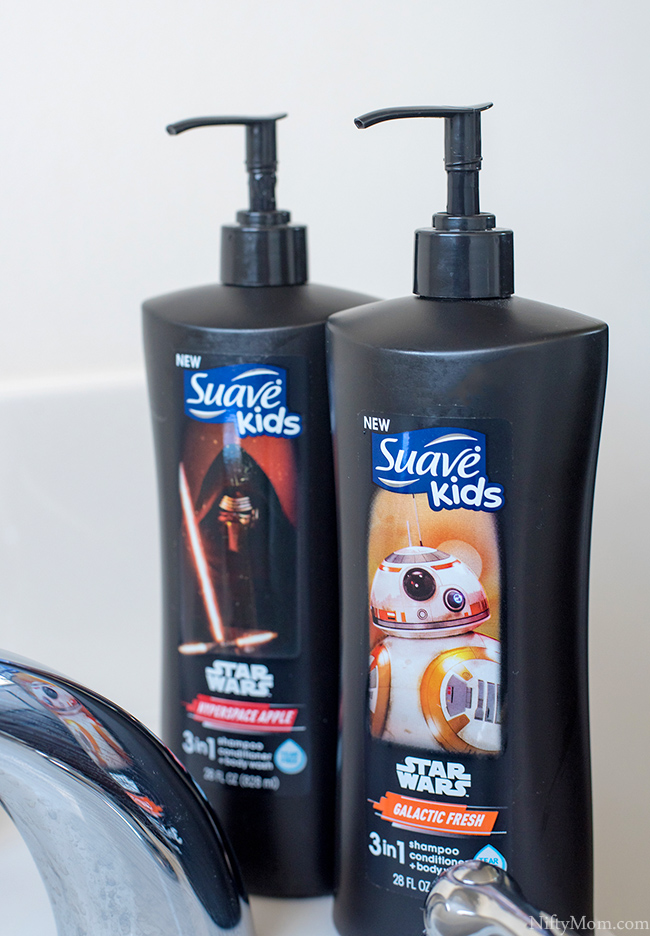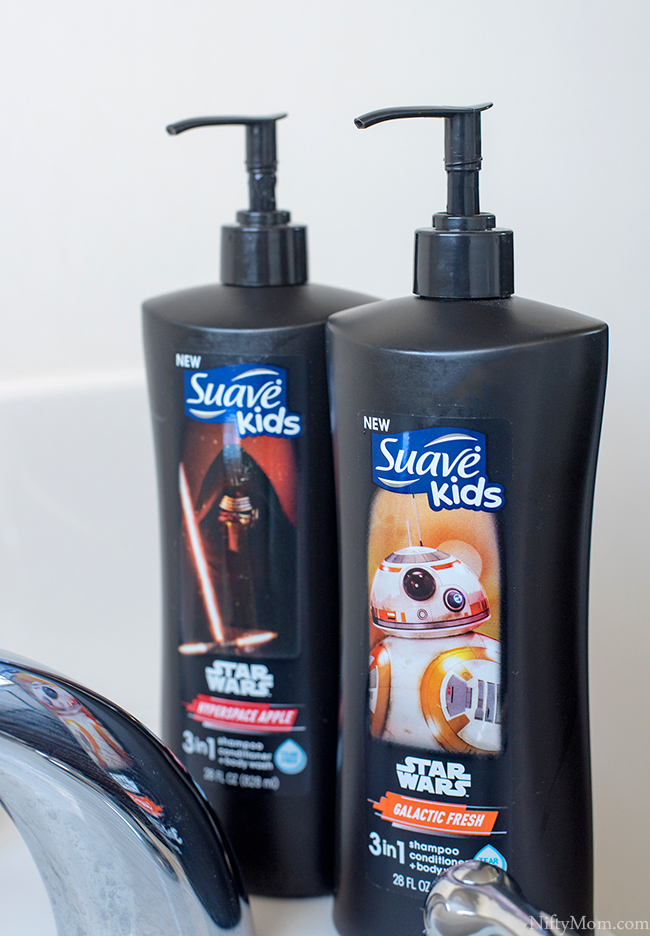 My boys are all huge fans of Star Wars™. Bringing some of their favorite characters into bath/shower time is a big win. The collections are tear-free and dermatologist/ophthalmologist tested, perfect for everyday use.
We keep two 28 fl oz bottles in the boys' bathroom: Disney Star Wars™ BB-8 3-in-1 Shampoo + Conditioner + Body Wash in Galactic Fresh and Disney Star Wars™ Kylo Ren 3-in-1 Shampoo + Conditioner + Body Wash in Hyperspace Apple.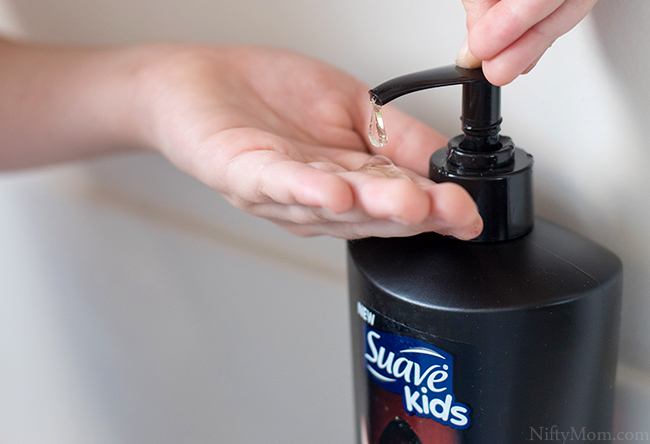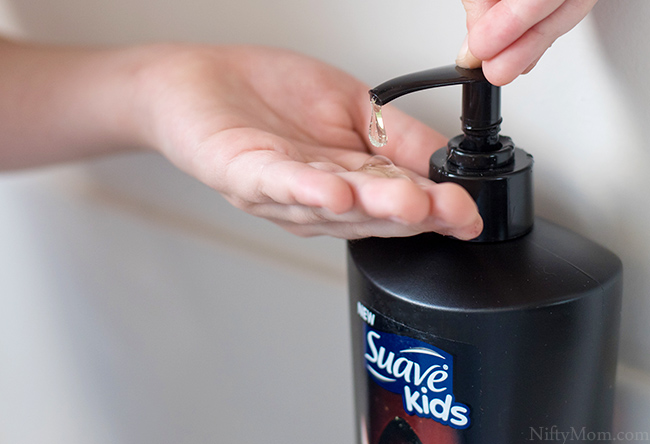 With two varieties, the kids have another opportunity to be independent and pick which one they want to use each time. My favorite feature is the easy to use pump. I can just direct them how many pumps to get and they can do it on their own.  When they used bottles without the pumps, the boys almost always dropped them trying to get the soap out, at it would slip out of their small hands.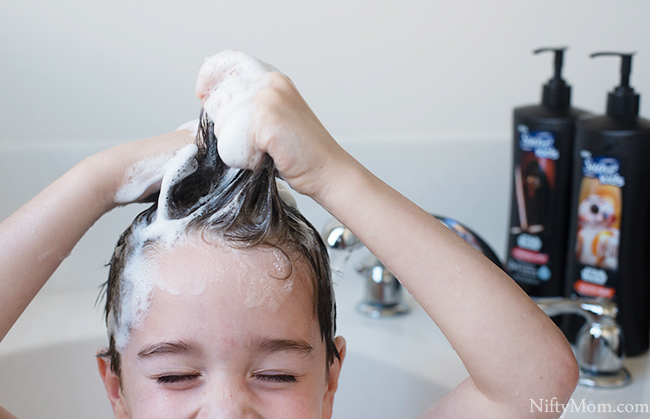 All three boys really love both 3-in-1 products. Both have a rich, creamy lather with a fun, fresh scent designed for kids  and they only need one product to clean their hair and skin. Just seeing the characters on the bottles brings joy to their faces and gets their imaginations going.
Once shower/bath time is over, the rest of the evening tasks go smoothly. They tend take their Star Wars™ creative play through the rest of the evening, including reading some Star Wars™ books together.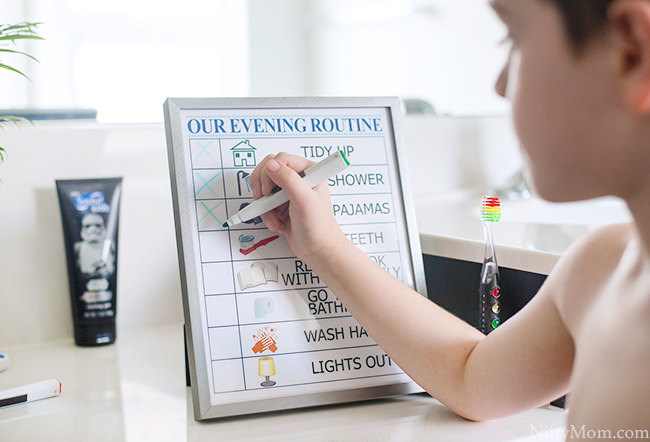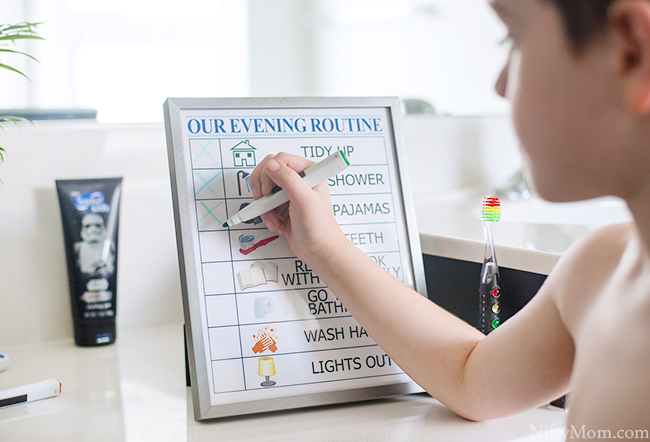 Suave Kids® also debuted the new Disney Star Wars™ Stormtrooper Styling Gel in Tropical Storm. It makes styling hair more fun for the boys in the morning. They say 'it's like Daddy's but cooler'.
To learn more about Suave Kids® Disney collections, visit Suave.com. You can find them at retailers nationwide with a suggest retail price of $4.99.
How do you make the evening routines more fun?