This shop has been compensated by Collective Bias, Inc. and its advertiser. All opinions are mine alone. The following content is intended for readers who are 21 or older. #CelebratorySips #CelebrateWithSmirnoff #CollectiveBias
The weather is finally showing signs of a full-time spring! YAY! Gather the girls, grab some Smirnoff Spiked Sparkling Seltzer and head to the patio to catch up and enjoy the weather.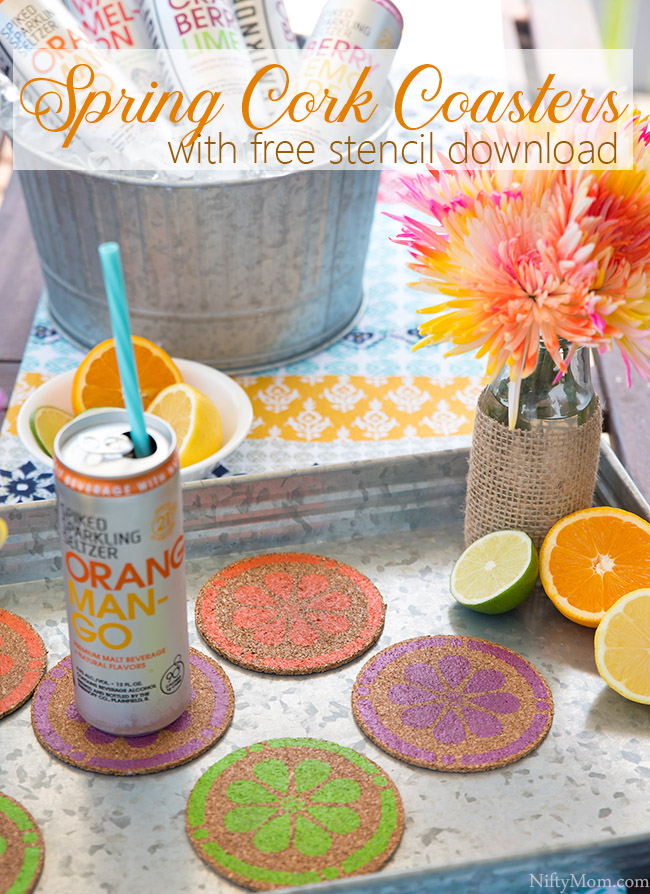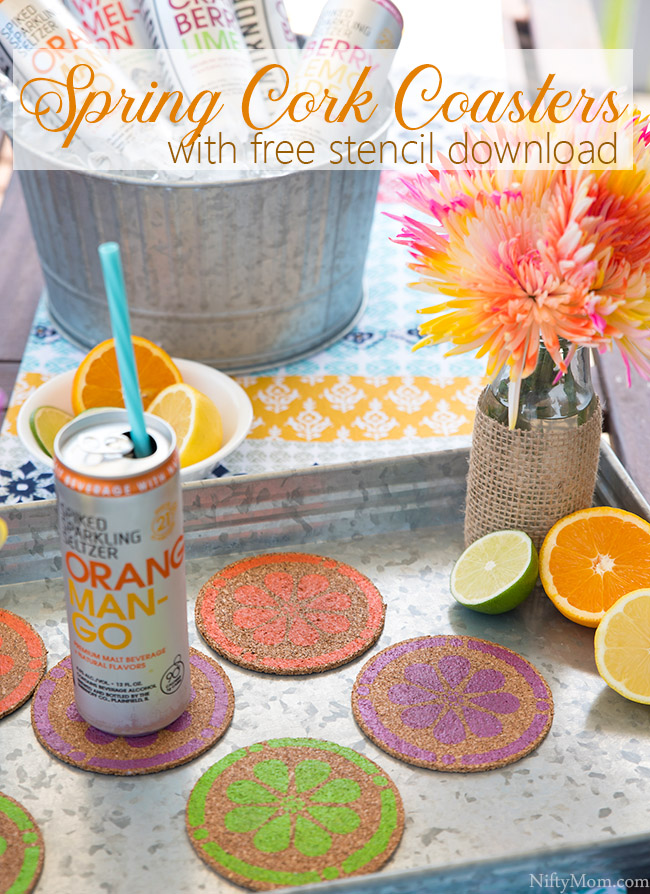 Do you ever see something that catches your eye and the colors just draw you in? Sometimes that happens to me. Actually, it happens often. I am always on high alert, searching for intriguing things that will hopefully inspire my next project.
When I was grabbing this 12-pack of Smirnoff Spiked Sparkling Seltzer, I was instantly inspired. I thought 'these are the perfect colors for all things spring/summer'. I mean, the flavors alone remind me of relaxing in the sun, but those colors had me brainstorming.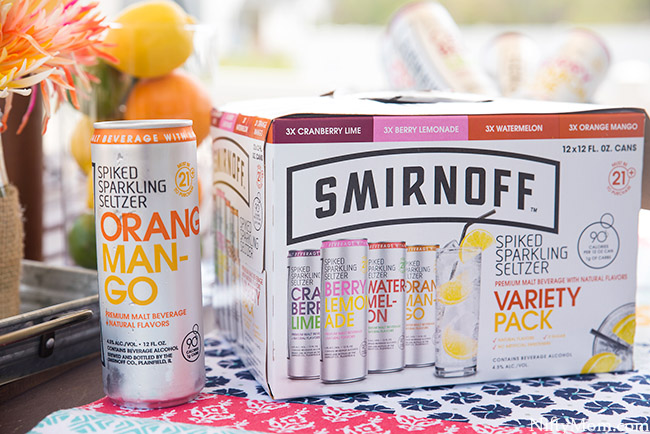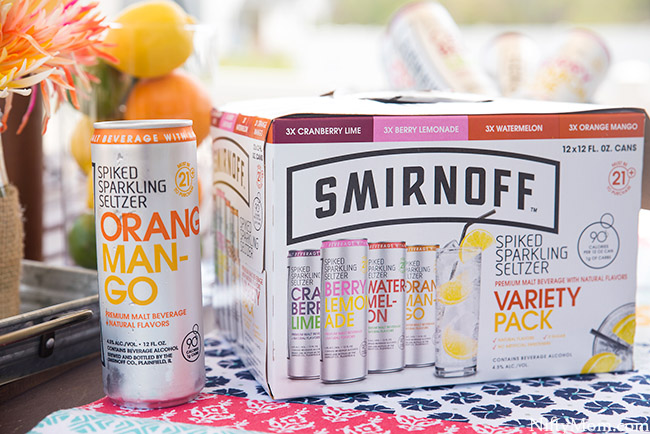 Let me rewind for a quick second, in case you haven't heard of Smirnoff Spiked Sparkling Seltzer. Smirnoff is the #1 selling vodka brand and they have added spiked seltzer flavored malt beverages to their name. Of course it has the same quality and taste credentials.
The crisp refreshing taste is infused with natural fruit flavor, purified water and no added sugar for a sophisticated adult beverage at only 90 calories per can*. Quality and flavor packed into each 12oz slim can.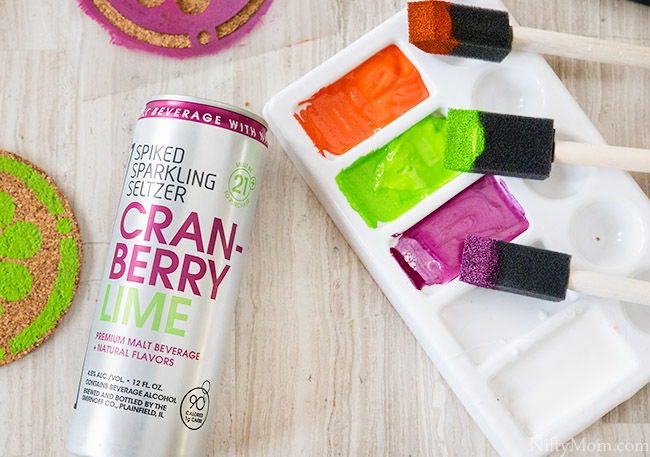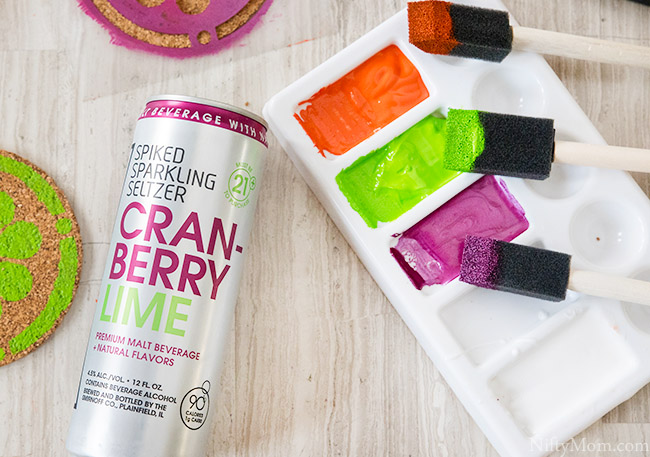 Now, back to me being inspired. As I was enjoying a can of Cranberry Lime Spiked Sparkling Seltzer after an evening walk, I couldn't find my spring coasters (you know I like to keep all things themed around here). I decided that would be my next project, pulling in the colors from some of the Smirnoff Spiked Sparkling Seltzer varieties. Time to make some spring coasters.
Supplies Needed:
Spring stencils (I made this one for my electric cutter with stencil material)
Multi-surface acrylic paint (spring colors)
Foam brushes
Clear glue sealer
4″ cork discs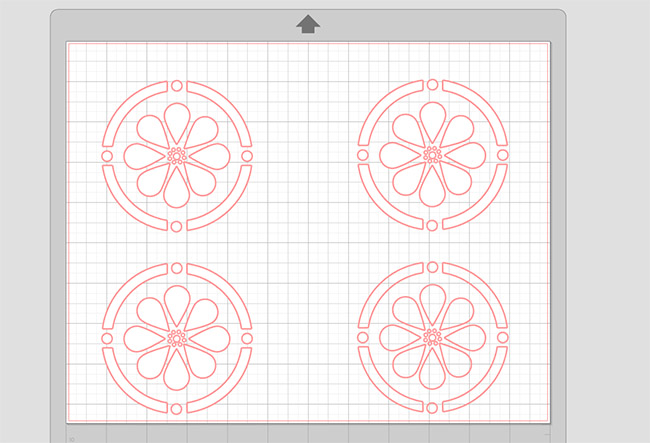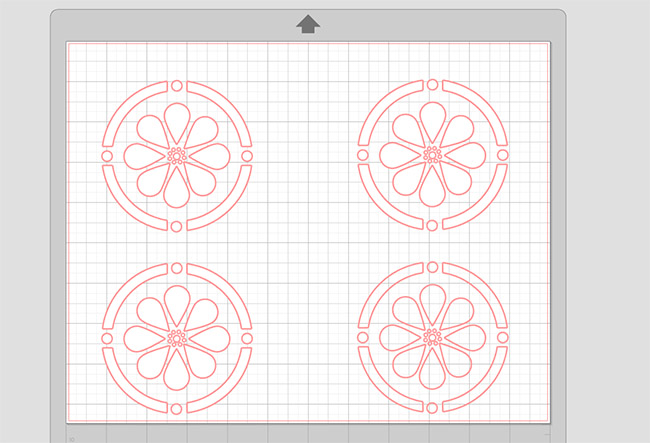 First, I designed a stencil pattern that reminded me of spring and fruits. If you have an electric cutter, download my file so you can cut the same stencils. I used sticky stencil material, but you could also use vinyl (but the vinyl will not be as reusable).
If you don't have an electric cutter, you can make some stencils out of cardstock, buy stencils, or freehand a design on the cork discs.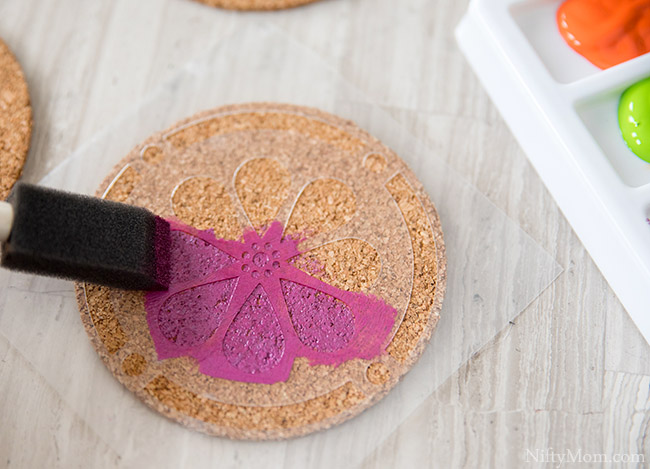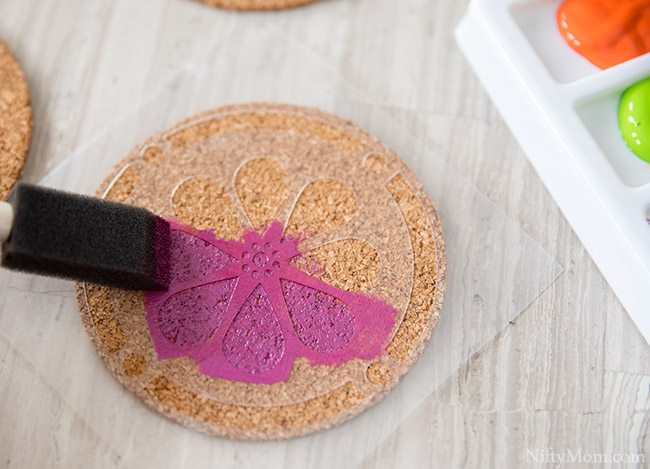 Adhere the stencil to a cork disc and paint with a foam brush. I recommend using little paint and small strokes, since the cork is porous.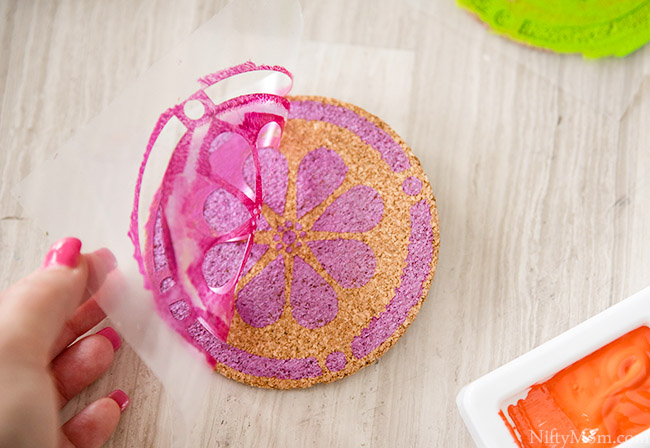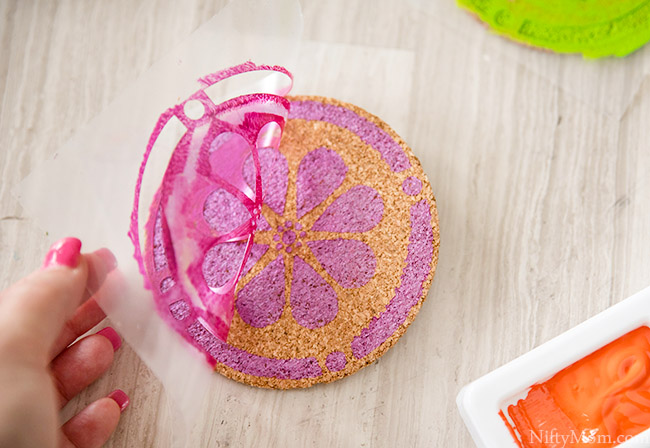 Once dry, carefully remove the stencil. I made 4 stencils, so I could get more done at the same time.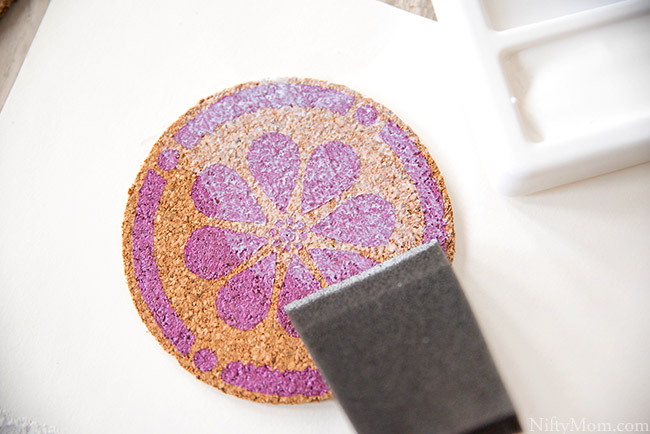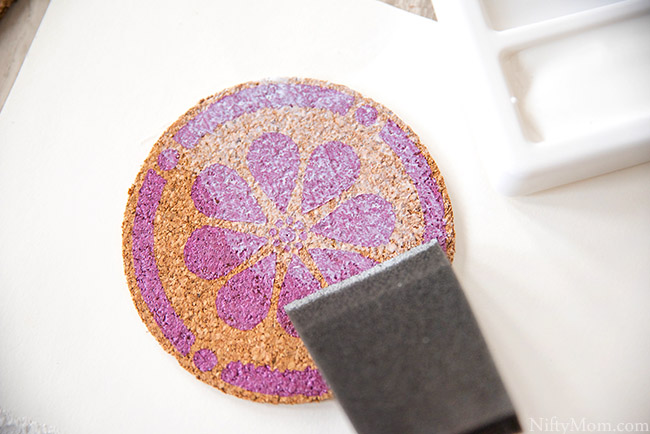 Apply a thick coat of clear glue sealer to the top. Once dry, add a few more coats (allowing to dry in between coats). Also add a coat to the bottom and sides to completely seal the cork.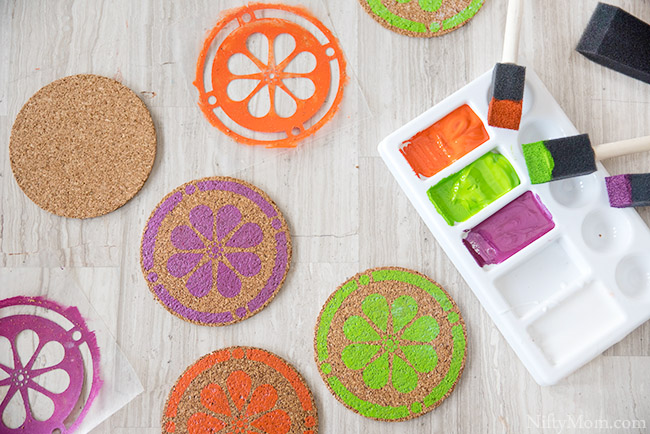 Once they are completely sealed and dried, they are ready to use.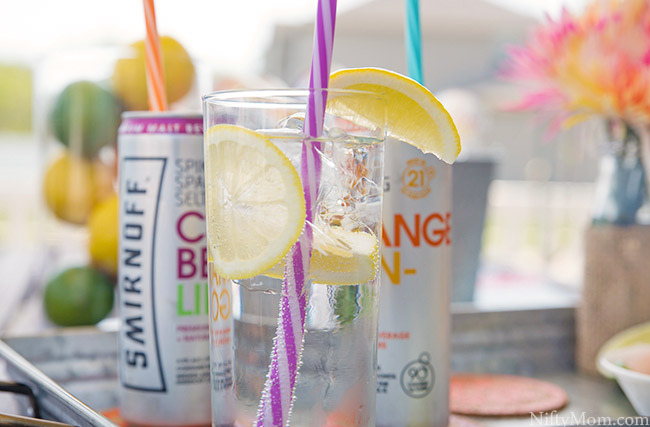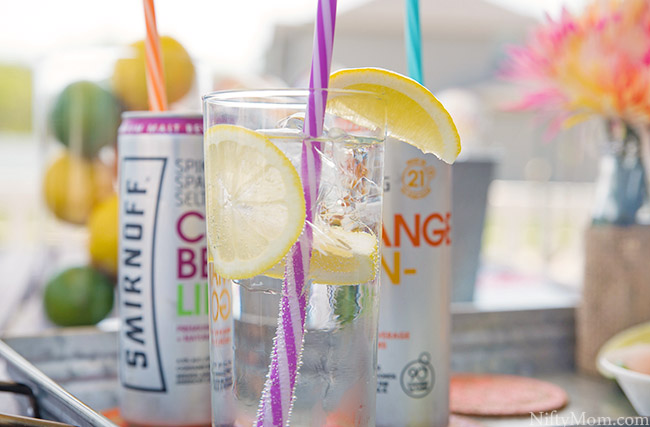 I now keep them in a galvanized storage caddy ready to go outside with my matching serving tray.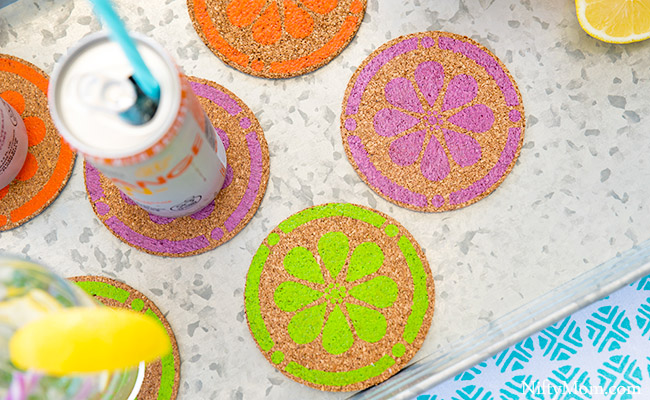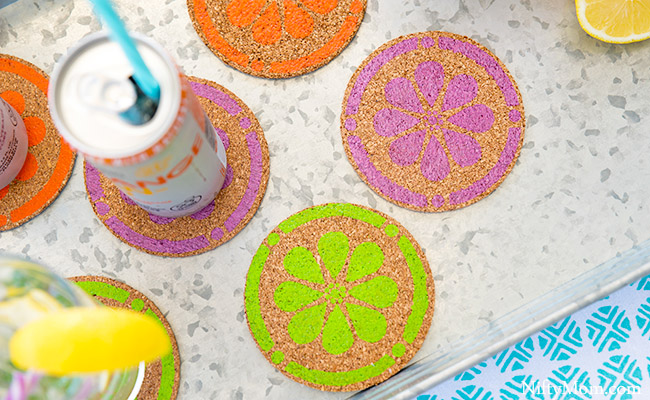 After an evening walk, for girls night in or a weekend brunch, you are ready for some outdoor spring entertaining.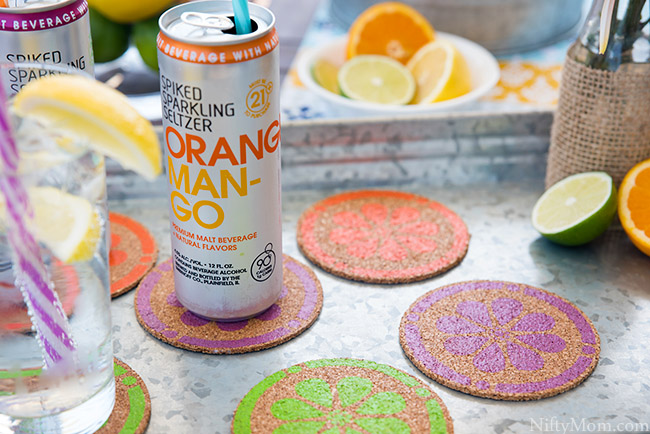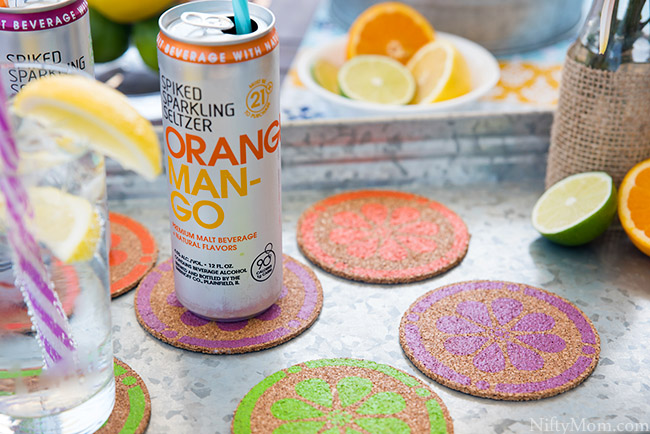 Smirnoff Spiked Sparkling Seltzer can be found in one of two variety packs:
Cranberry Lime, Berry Lemonade, Watermelon, Orange Mango
And coming soon: Cranberry Lime, Berry Lemonade, Watermelon, Raspberry Rose
Use this store locator to find where you can purchase them locally.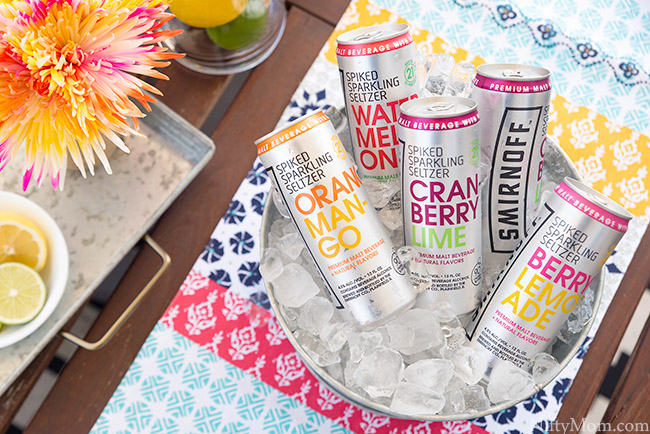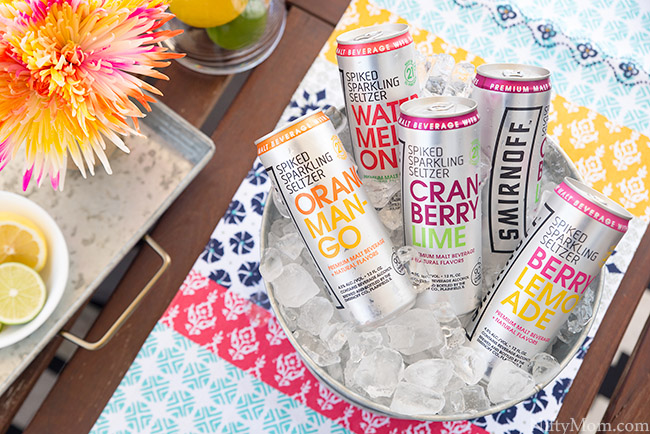 And I have to tell you, I am pretty excited to try the Raspberry Rose flavor.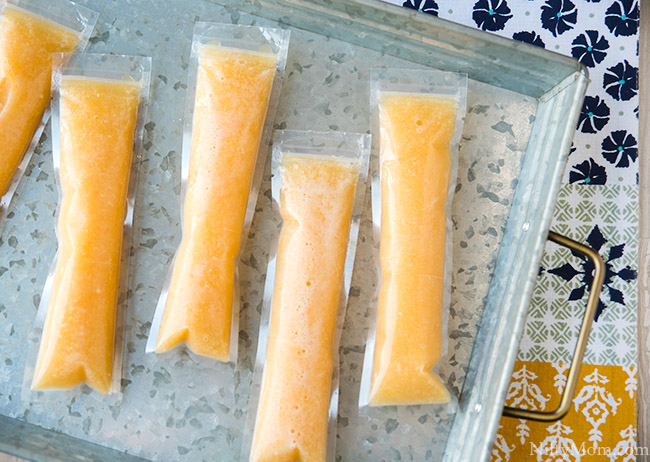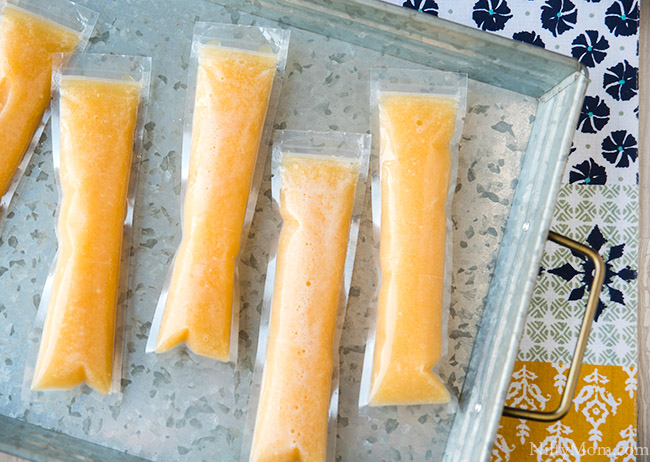 Also check out these Low Calorie Spiked Tropical Slushies & Ice Pops I made using Smirnoff Spiked Sparkling Seltzer Orange Mango. They are delicious!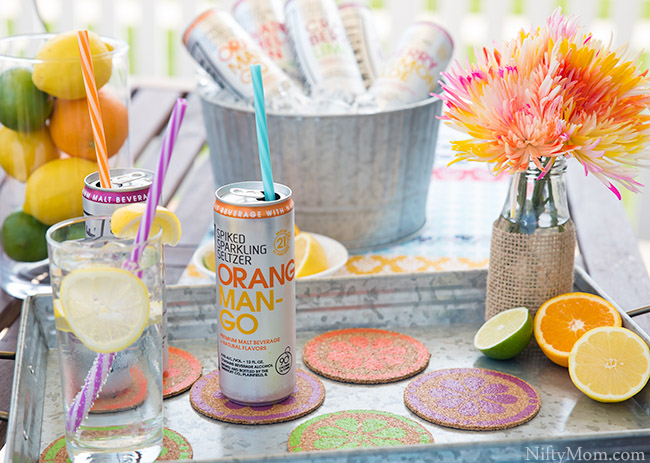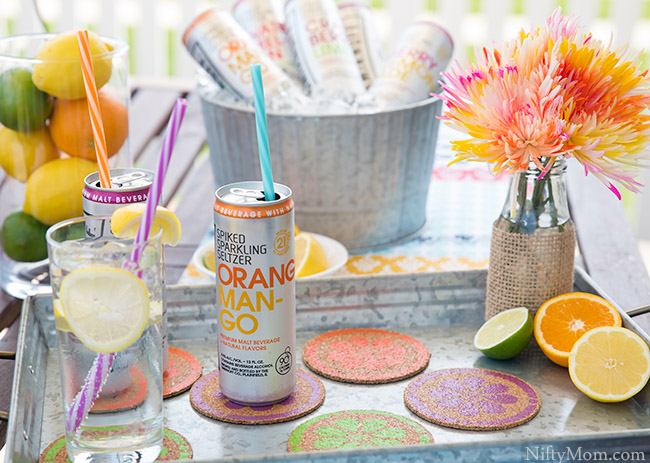 For more entertaining recipes and tutorials, visit here.
What variety of Smirnoff Spiked Sparkling Seltzer is your favorite?
*Average Analysis: Calories 90; Carbohydrates 1g; Protein 0g; Fat 0g.