This shop has been compensated by Collective Bias, Inc. and its advertiser. All opinions are mine alone. #PoweringAdventure #CollectiveBias
My kids' last day of school is next week, can you believe that? I am a little behind, but I have been trying to plan out all our summer fun, including at-home activities. This Scavenger Hunt Jar is a great re-usable game to keep the kids busy outdoors, while having fun.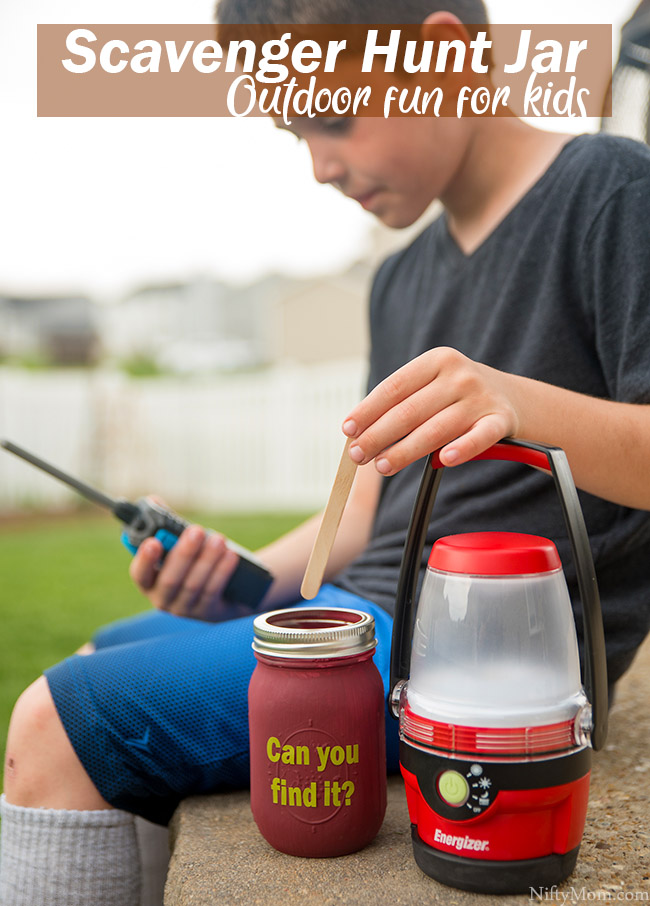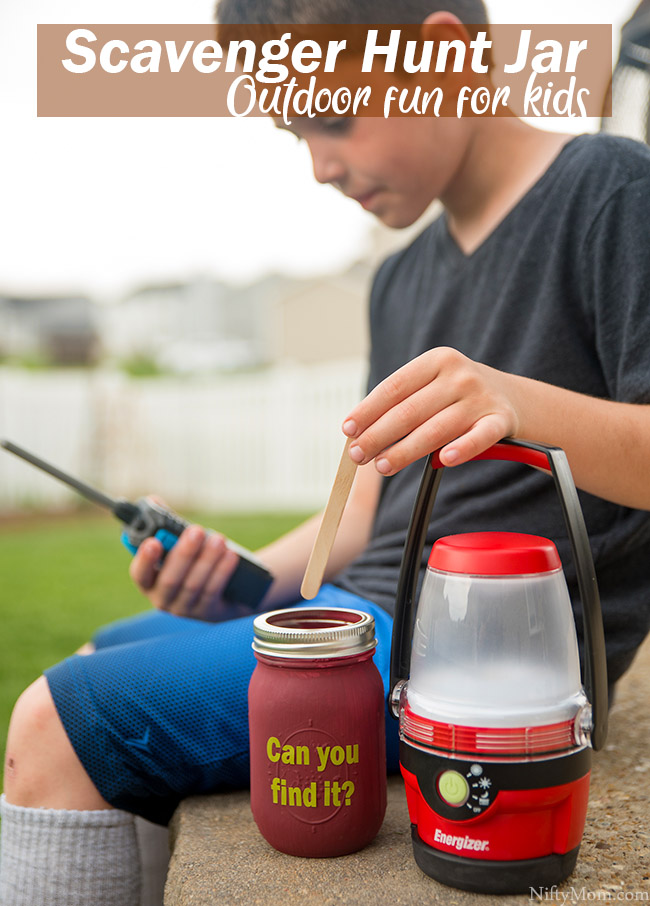 With my three boys, the summer days are often filled with the phrase "I'm bored". No matter how busy we have been, and sometimes in even the middle of a fun activity, I am still hearing them say it.  Especially when I tell them no video games, tablets, etc.
It seems those 'no screen-time' hours are the hardest for them. So when the boys are home all day for the next few months, it's all about stocking up on items we go through and things to keep them off those electronics.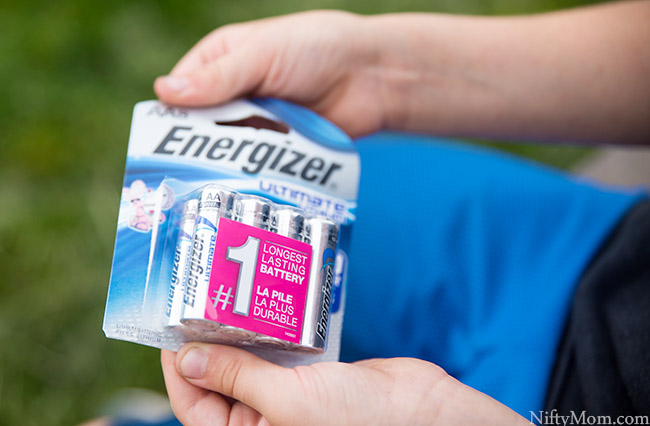 One thing I have to stock up on are batteries. It is a necessity in our house. Nothing's worse than listening to a child freak out because his flashlight starts dimming or his toy drill quits spinning. It's important to have long-lasting batteries and get the most out of them to minimize those moments.
Energizer® Ultimate Lithium™ batteries are our batteries of choice. They are the #1 longest lasting AA battery and are 33% lighter vs alkaline batteries (AA/AAA only). Ultimate Lithium™ AA batteries maintain peak performance, preventing those quick flashlight dims that send my kids into panic mode.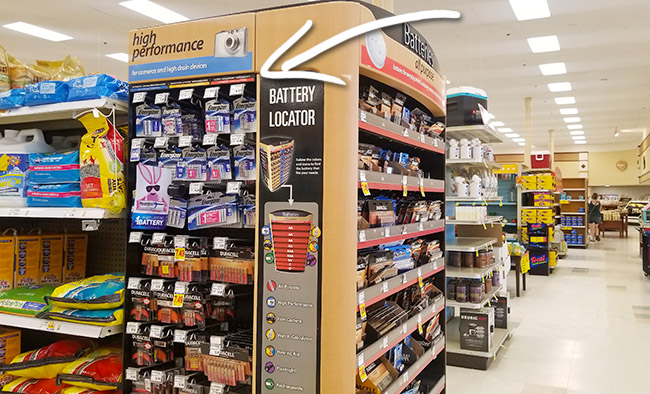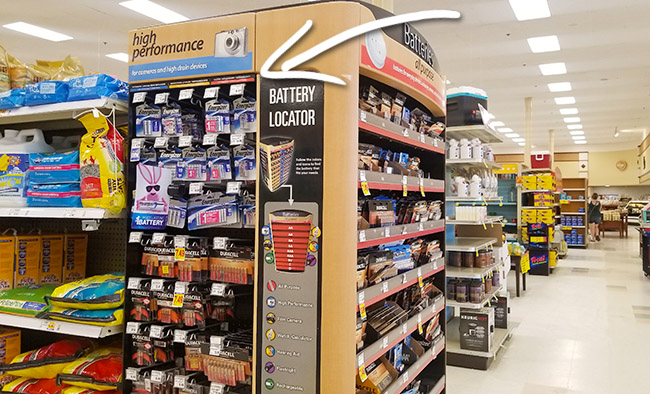 The last time I was picking things up at Kroger, I grabbed a few more packs of Energizer® Ultimate Lithium™ batteries since summer break is next week. I need the battery drawer loaded with every size.
When the kids are home, I do try to get them outdoors as much as possible. We live in on a cul-de-sac, so that often means playing kickball or baseball with the neighbors and riding bikes in the circle. To change things up, I like to create activities they can all play together, or alone, such as scavenger hunts. Last year, I shared a nature scavenger hunt with printables to put on a bag and collect items, but I wanted something a little different and less restricting.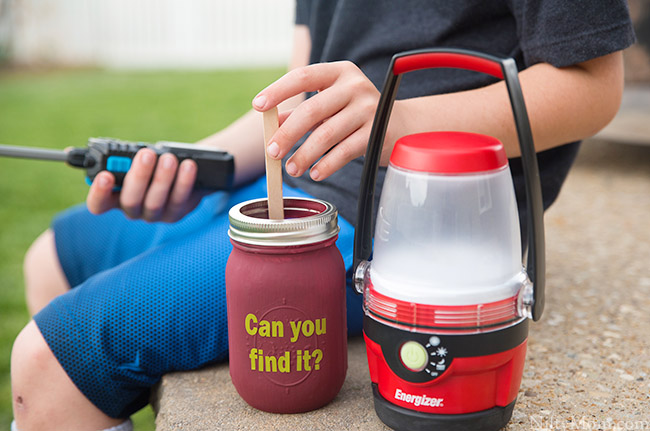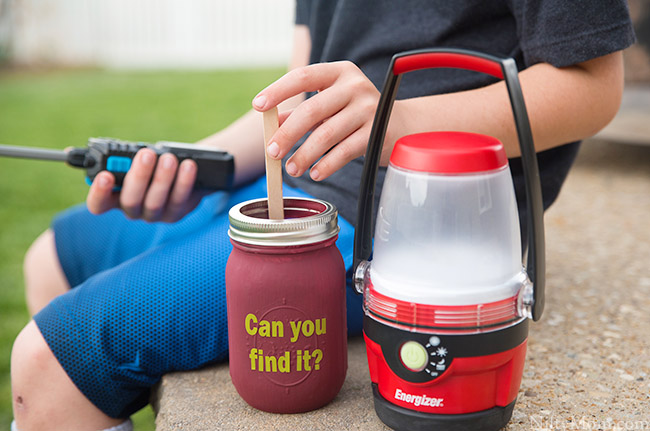 This scavenger hunt can be used and played a few different ways.
Need:
Craft or popcicle sticks
permanent marker
jar, container, or bag for the sticks
walkie-talkies
flashlights
creativity
The great outdoors!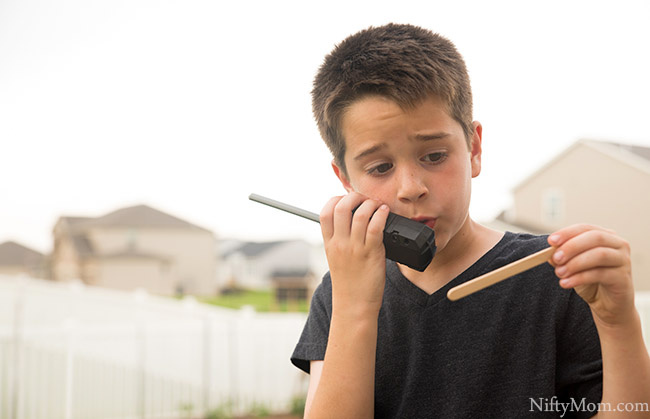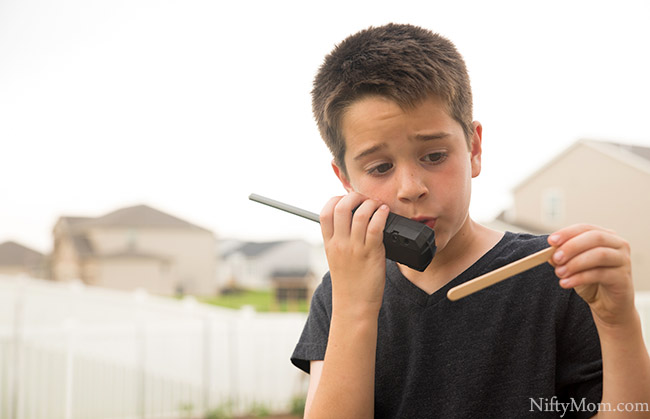 Prepwork (only need to do the first time you make the game):
If desired, paint a jar to hold the sticks. You can also use a bag or other container. I painted a mason jar, so you can't see the sticks from the outside.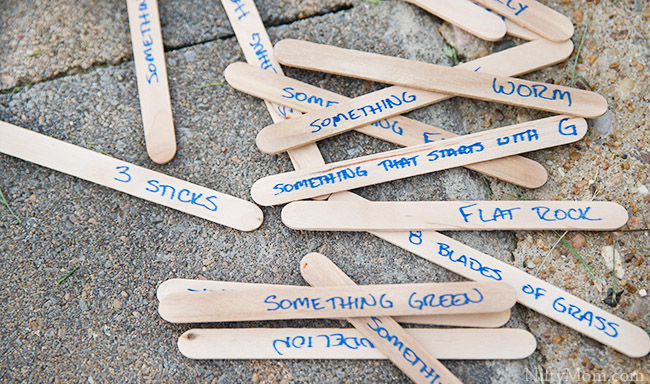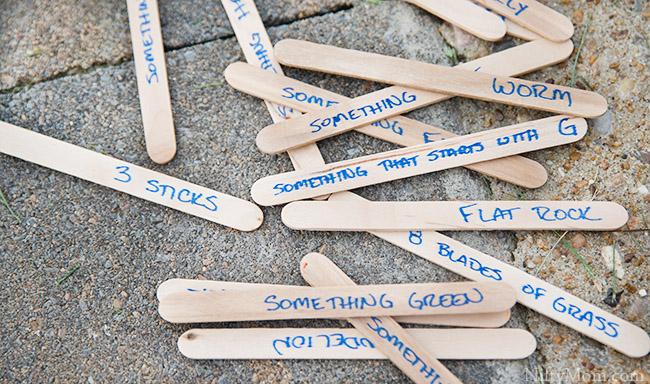 Write things the kids need to find on each stick. Make some vague, some specific, etc. It doesn't have to be something that they can collect. Below are some thought-starters.
Things to find:
Rock
Flat rock
Something shiny
worm
branch
3 different leaves
8 blades of grass
worm
dandelion
clover
ant hill
dirt
bug with wings
bird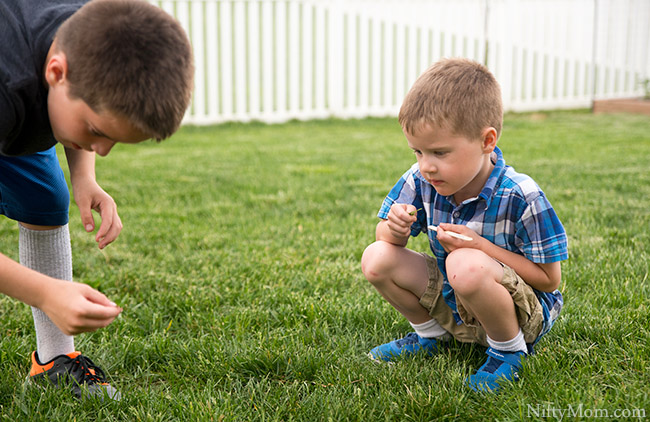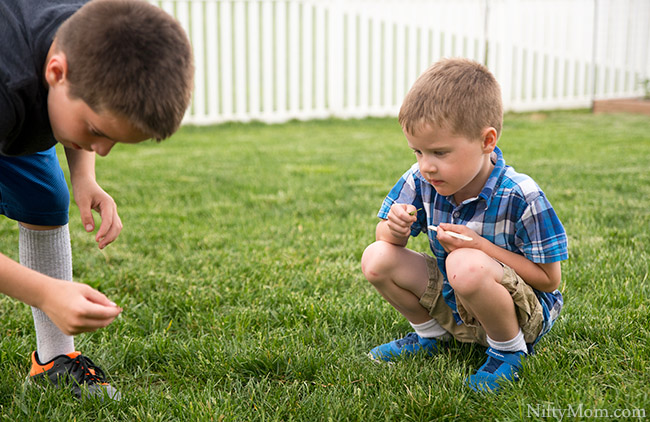 something the same height as you
something that has a scent
something blue (do one for different colors)
something oval (do one for different shapes)
something prickly (do one for different textures)
something that starts with the letter A (do one for each letter)
2 different weeds (make some where they have to compare objects)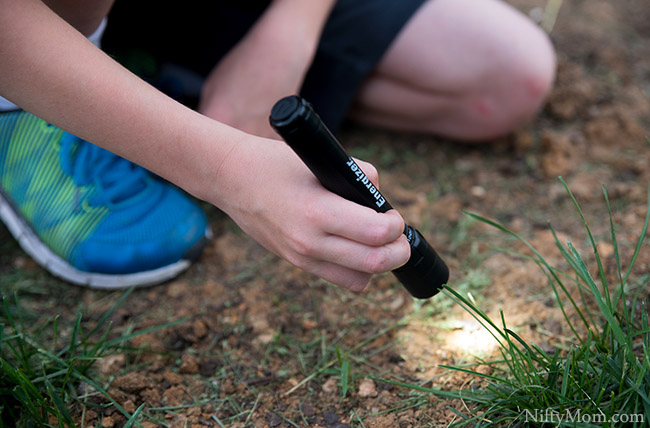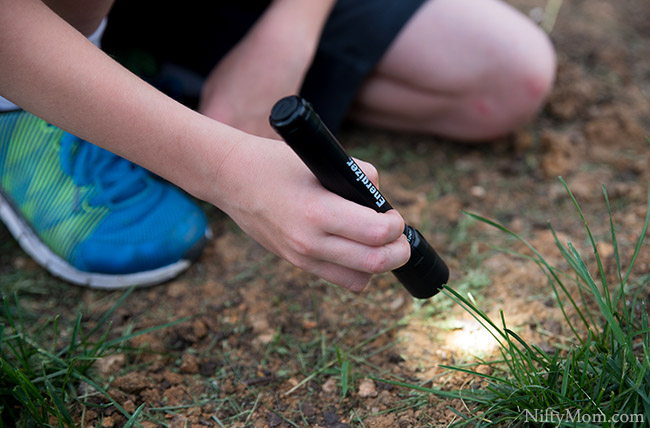 You get the idea, right? The possibilities are endless and it can be customized to the age(s) of the kid(s) playing. And as time passes, you can add more sticks to pick from.
How to Play:
The way to play can be done a variety of ways to fit the ages and number of kids playing.
Basically, someone pulls a stick and has to find the object as described. They can point it out or bring it back. They can work in teams or solo.
The boys love playing it with walkie talkies, sharing clues that way or relaying finds across the yard.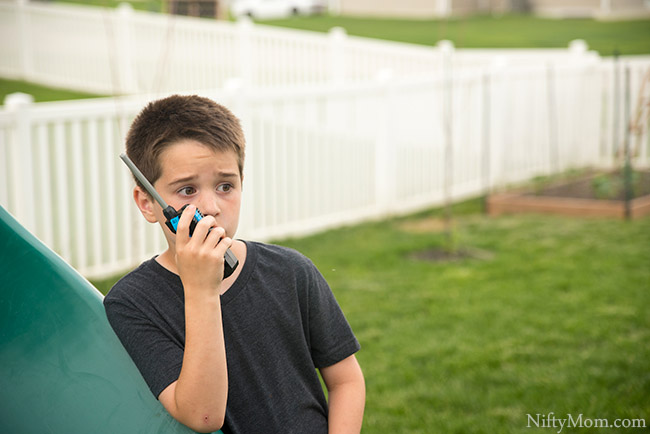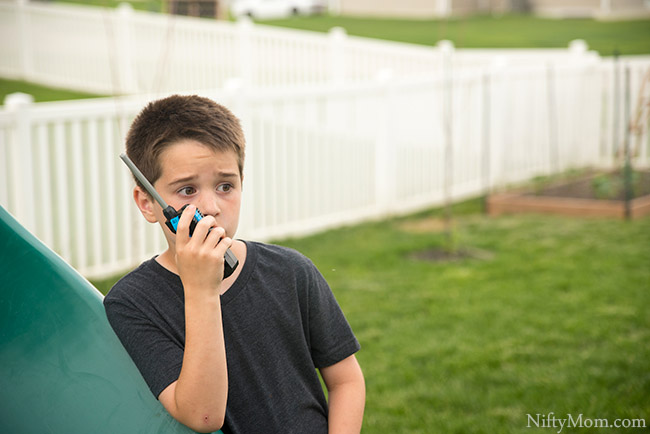 Also, no matter where you play, remember safety first. Set boundaries and don't have them crossing busy roads, going on other people's property, etc.
The game can be played in more than just your yard! It can be taken to the park, on a hike, camping, or even on a road trip. Just be sure to pack those extra Energizer® Ultimate Lithium™ batteries, just in case.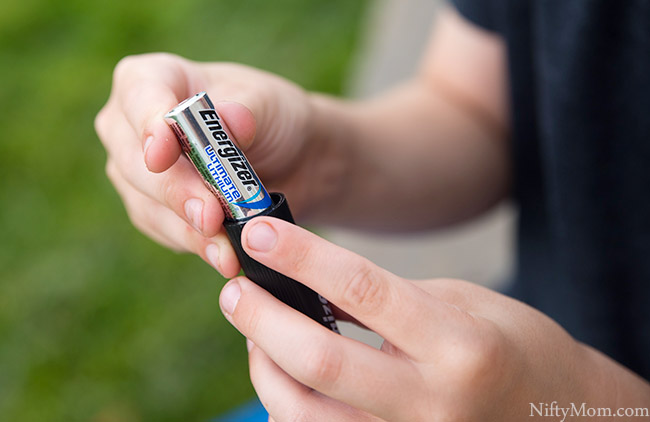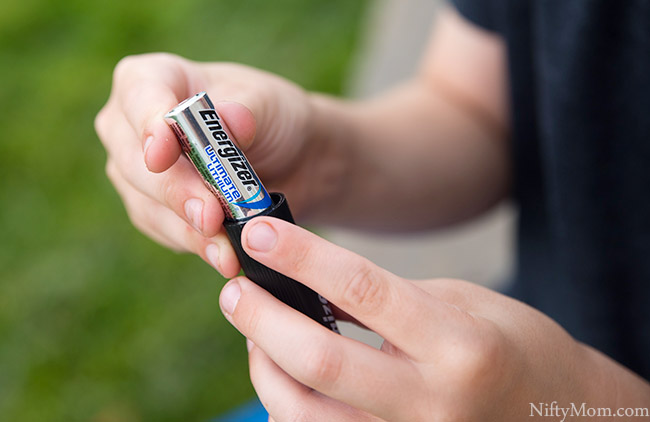 The important thing is to just get outdoors and have fun! The more you keep the kids moving, the easier they may fall asleep that night (or is that just a myth?).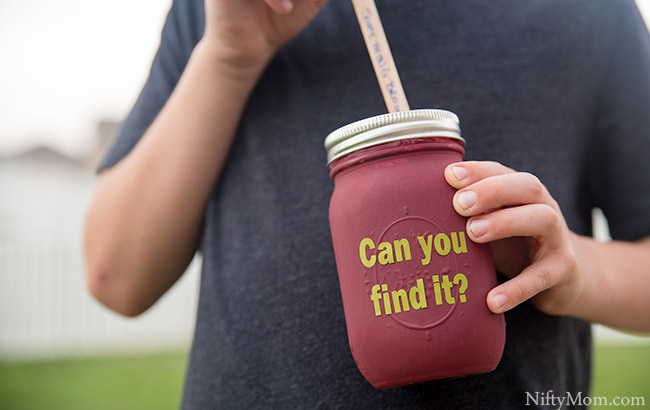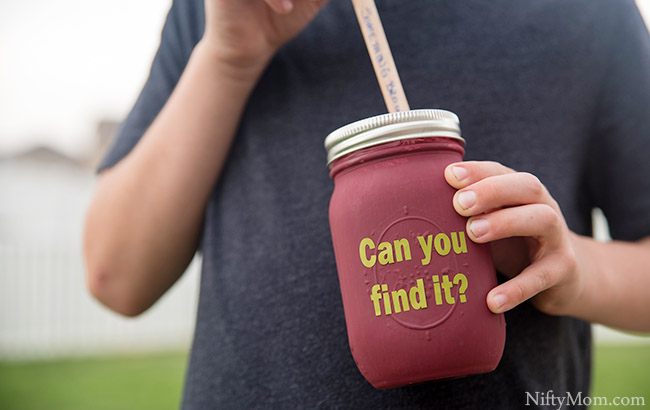 What are some of your favorite outdoor adventures for the kids?