Mealtime is a time our family comes together, no matter what. Even with multiple schedules in the home, rather it is dinner, lunch, meal preparation, or snack time, we make it happen. Today I am sharing an easy snacking tray for the family, which is sponsored on behalf of Nabisco and RITZ Crackers. As always, all opinions are my own.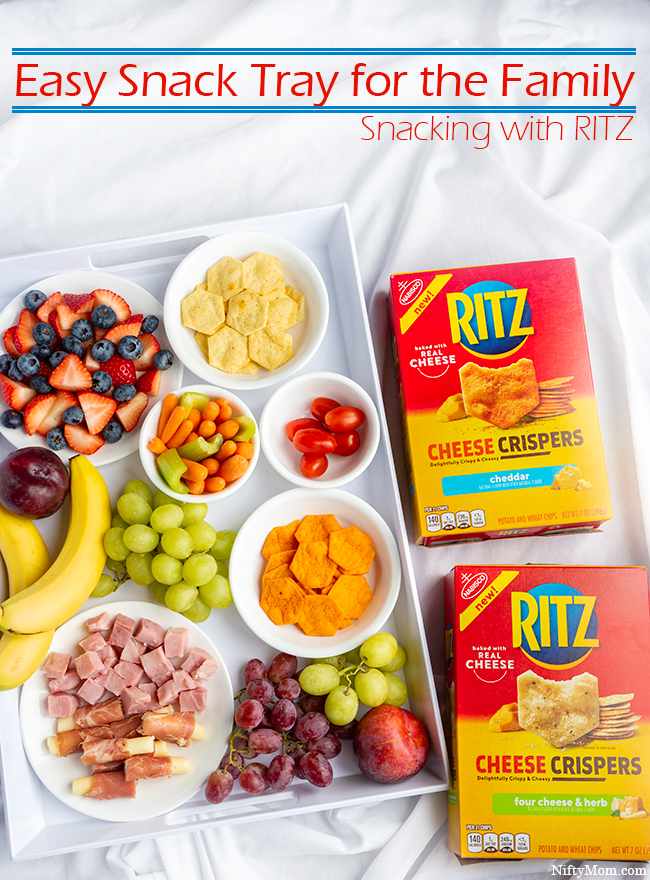 A couple of years ago, once all the boys were in school, I began working out of the home. That was until this year ran its course. Now I am back to working-from-home, but now with all three boys doing distant learning. Talk about juggling all the things all the time.
After the first few days of school starting, I realized just how different all their schedules were. Classes starting at different times, live video classes throughout the day, and then all three lunches at various times. Every hour during the first week, one of the boys was running into my office, "I'm hungry", "What can I eat", or "I have a 5-minute break, I need a snack." Never at the same time, which made it seem endless.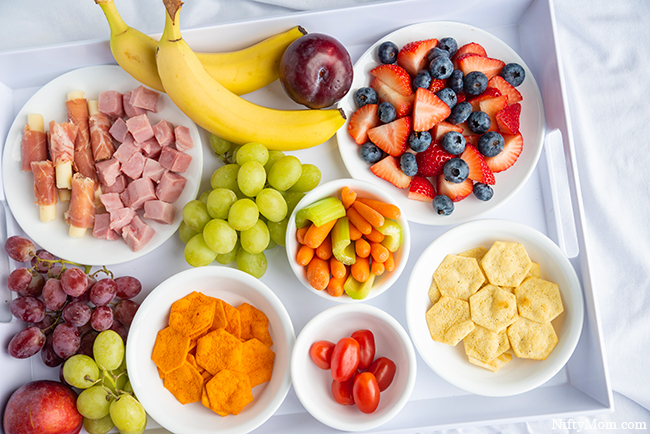 I quickly realized I needed to do something, aside from telling them to grab anything they want, as I was in a meeting or in the middle of something.
We had a few snacks on a specific shelf in the pantry, but that didn't work out that well. They wouldn't bother with serving sizes and would grab however much of whatever they wanted and run back upstairs to their desk.
After making some adjustments, we found what works best for us. I have one (or more) of the kids help make a snack tray in the morning. We use some bowls and small plates to keep refrigerated items cold until midday, before pulling them out for the tray.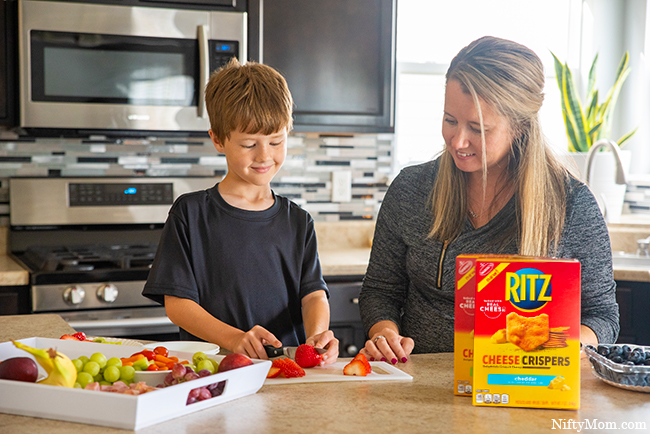 Having the kids help is an important step to snack-time prep. This way they can pick a few of their own items (with my approval), they remember what is available for snacking, and we have some time together in the kitchen during the mornings.
Foods for the Family Snack Tray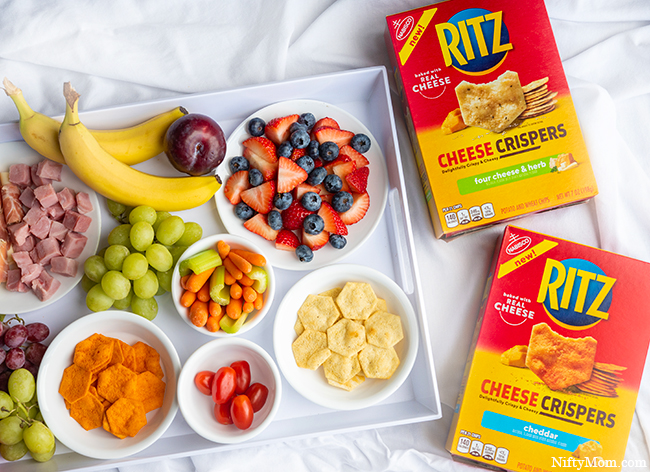 Putting out a good variety of food for the family is important, but don't forget to change it up a bit each time. Here are some ideas for your snack trays:
Fruits: Grapes, apples, plums, bananas, berries, etc.
Raw Vegetables: Carrots, celery, cherry tomatoes, broccoli, cauliflower, etc.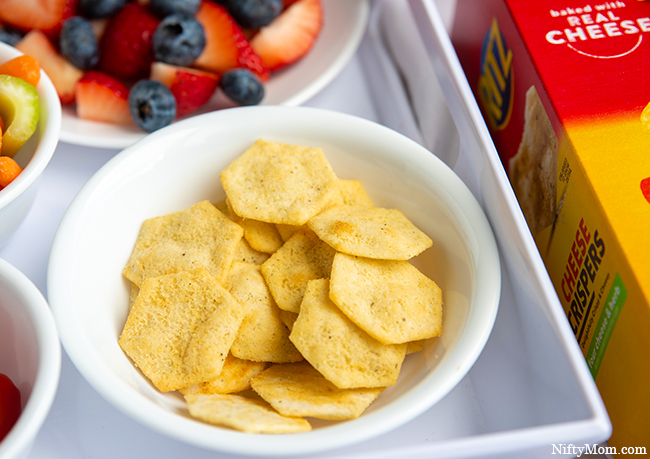 Crackers, such as the all-new RITZ Cheese Crispers.

Made with real cheese and baked for a delicious crispy bite, these thin crackers are a hit with the family. RITZ Cheese Crispers are available with flavors Original Cheddar and Four Cheese & Herb. Some days, we swap them out for RITZ Toasted Chips and RITZ Crisp & Thins. I can't go wrong around here snacking with RITZ.

Meats: Ham cubes, hard salami, prosciutto, deli meals.
Cheeses: Cubes, sticks, etc.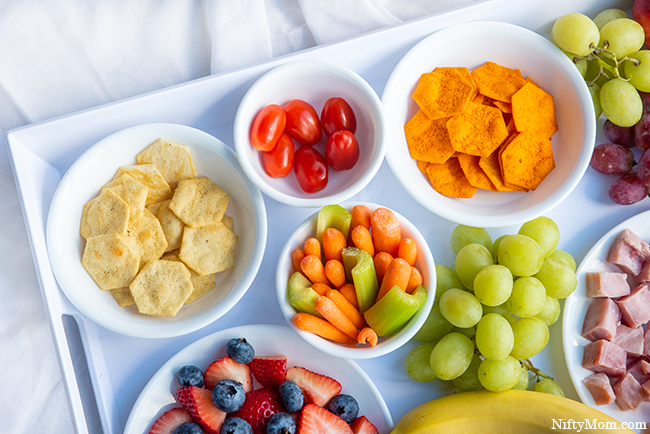 Creating the snack tray with the kids in the morning definitely puts ease on things throughout the day, not only for the kids but for me, too. When I take a break from work, I can just as easily grab a snack.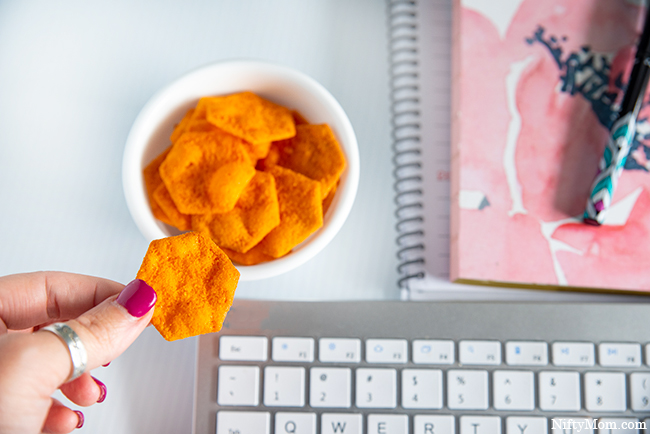 A serving of Original Cheddar RITZ Cheese Crispers was my pick today during a 20-minute break. While I juggle everything going on, this break is used for making my grocery list.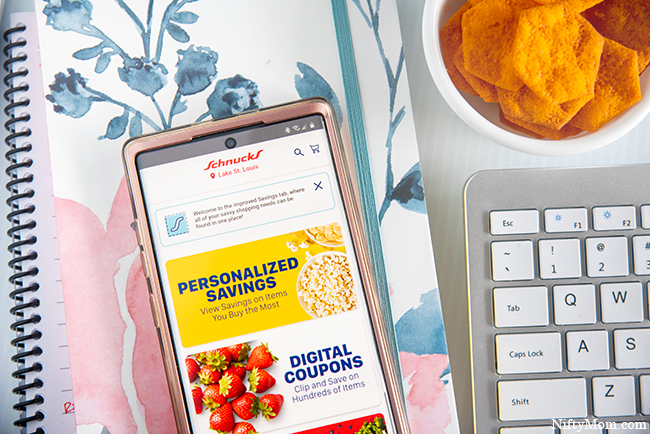 Wednesday is the day I check the new weekly ad and savings on the Schnucks Rewards App. As I make my shopping list, I can clip digital coupons to use in-store.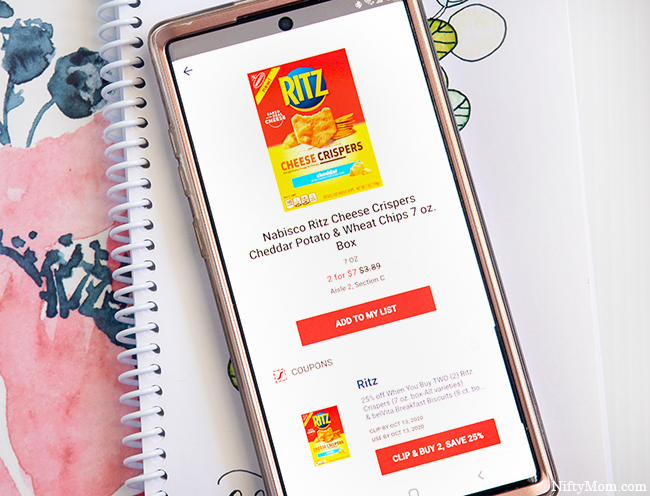 Since I am low on RITZ Cheese Crispers, I searched for those on the app and not only see where to find them at my selected location, I also see available savings. From now (9/30) until Tuesday, 10/13, using your Schnucks Rewards App, save 25% off your purchase of any TWO RITZ Cheese Crispers (7oz.), Limit 5 Per Account.
Plus, using the Schnucks Rewards App = earning rewards. I like to hold on to my earned rewards, as right now I have $64 in available rewards. Guess I should redeem those soon, huh?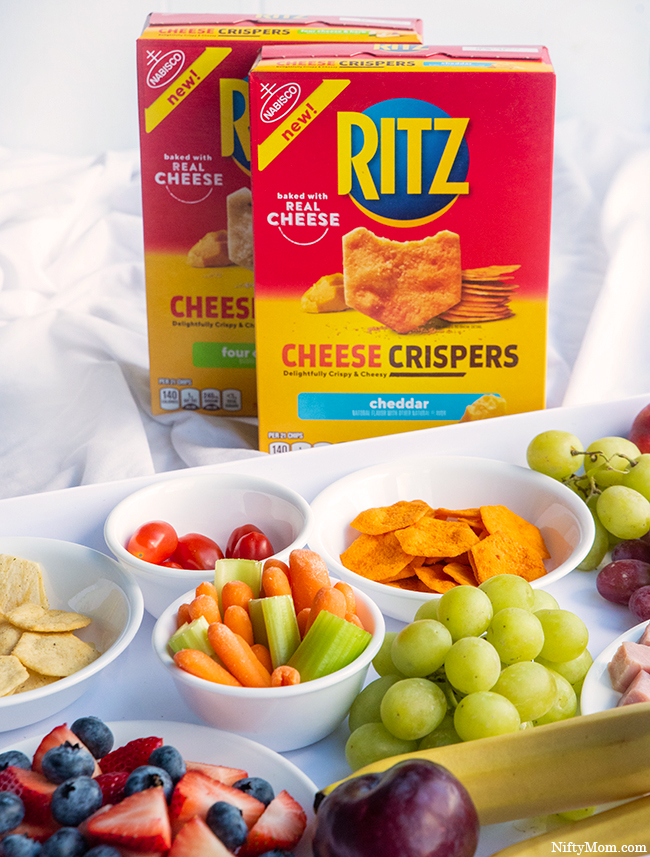 Our family snack tray is a huge hit and really helps me during our various schedules throughout the weekdays. What does snack time look like in your house?