We made picnic kabobs and had a fun day under the sun with Banana Boat® as part of a sponsored post for Socialstars #BestSummerEver
Ever since having kids, I go into each summer saying the same thing: This is going to be the best summer ever! And each summer I mean it. I want to have a great time with my family and create the most amazing memories. Each year I have to come up with new things to do and new places to visit.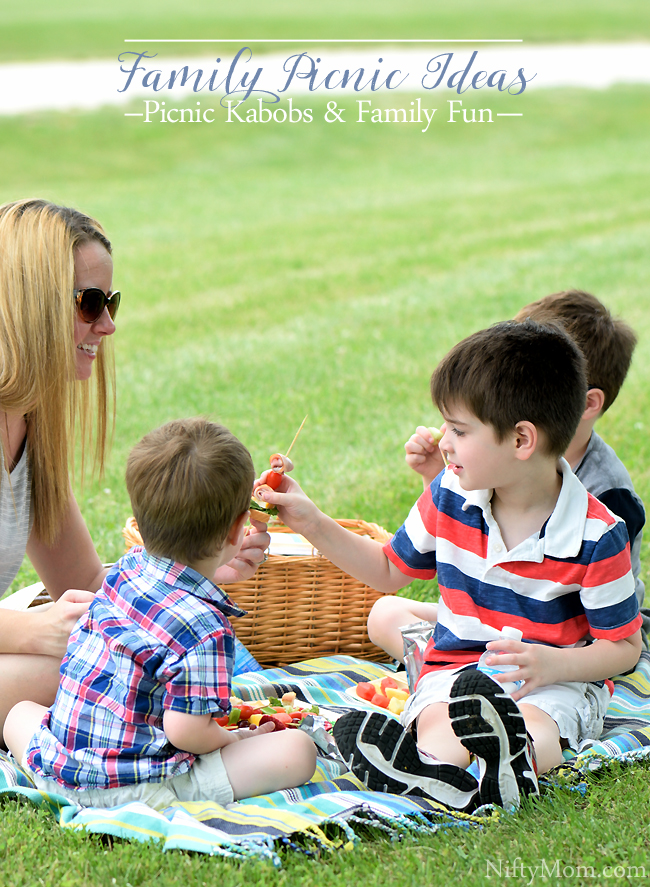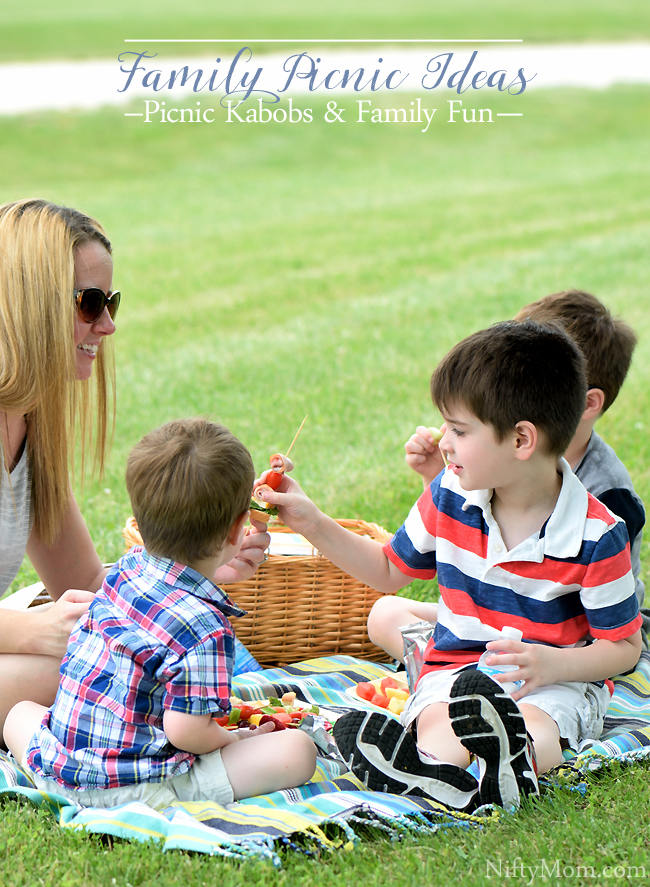 With all the new activities we plan, there are still the fun ones we have to do throughout the summer. One of the most important things to me is going on picnic. I am very adamant about being outside and staying active each day with the boys. We go to parks, walk trails, ride our bikes, or just play in the backyard daily. It is only fitting to throw down a blanket and have a picnic every so often while we are out.
To keep the kids excited, this year I took it up a notch. I bought more of a traditional picnic basket, a new picnic blanket, and made a commitment to have a picnic lunch every week or two. For our first one of summer break, they wanted to make their own food.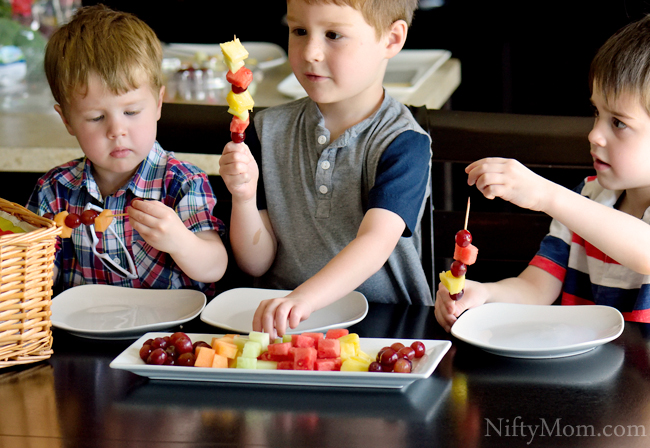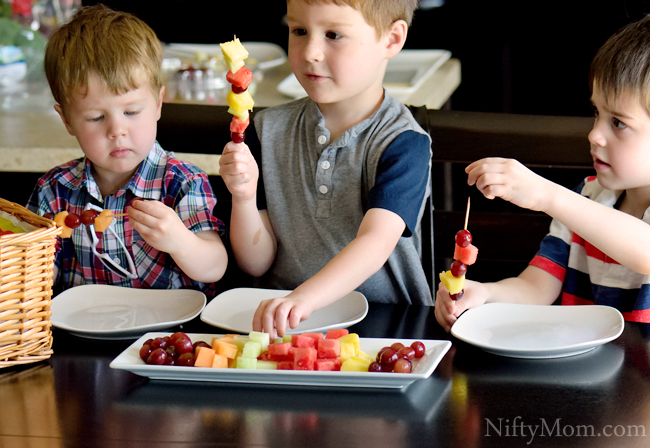 Typically we take finger foods, sandwiches, and fresh fruits along with us. This time I thought it would be fun to make all the foods on skewers. It would be easy to eat outside and the boys can easily make their own.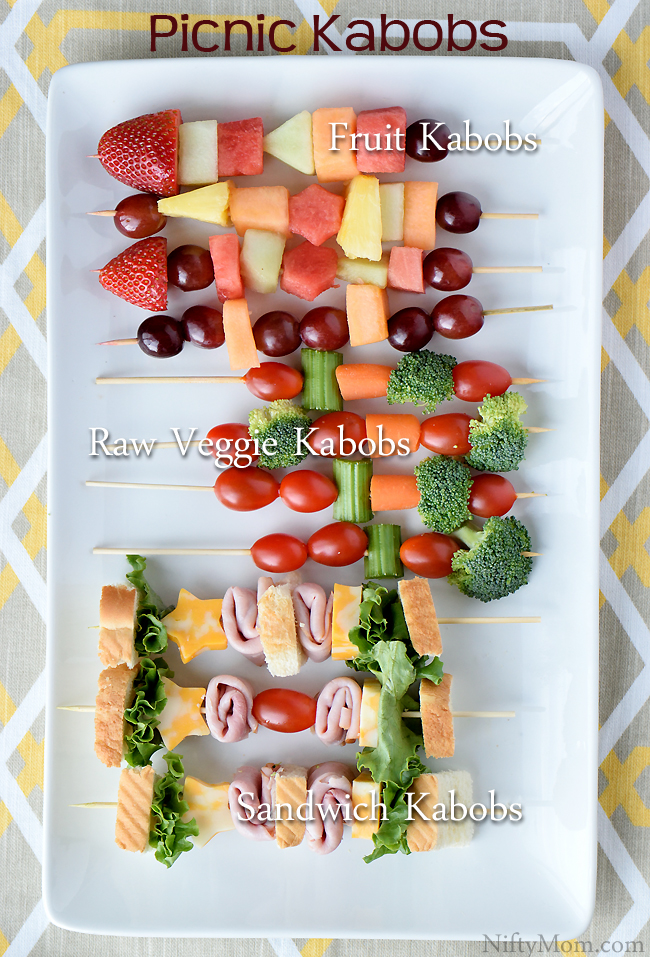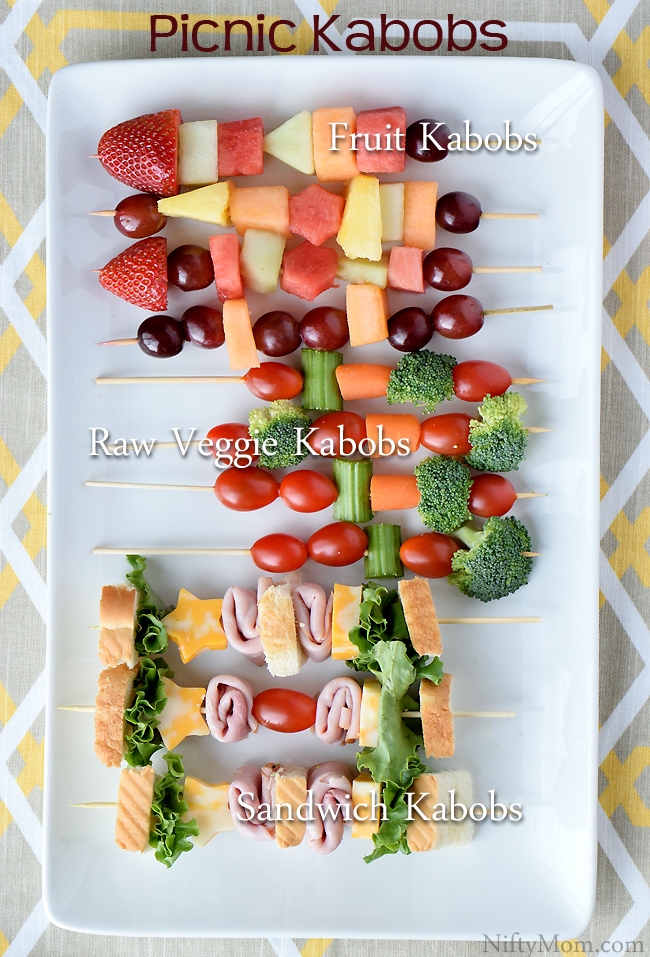 I let the kids make the fruit skewers after I cut up some fresh fruits. While they did that, I made skewers with raw veggies and typical sandwich ingredients. I pulled out the mini cookie cutters for some star-shaped cheese cubes to give them a little extra flare.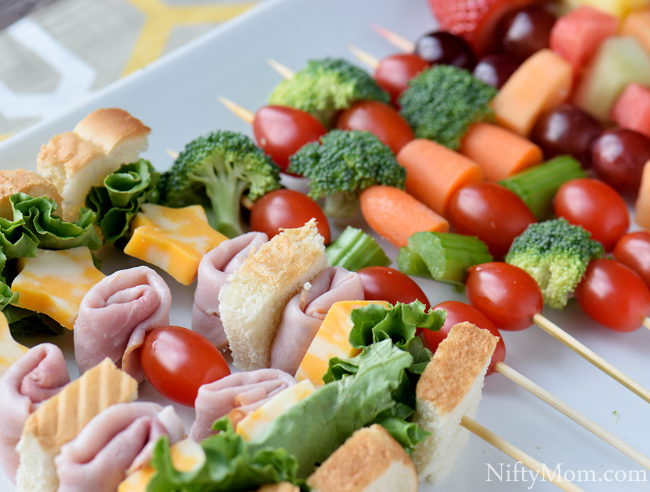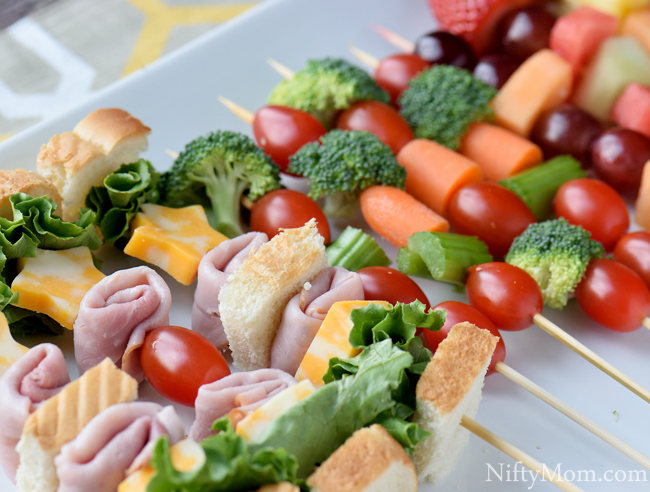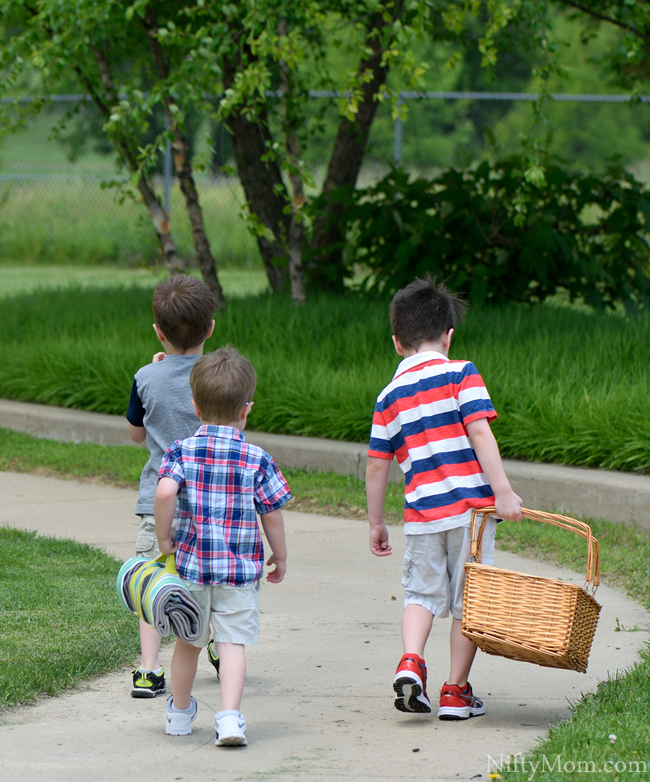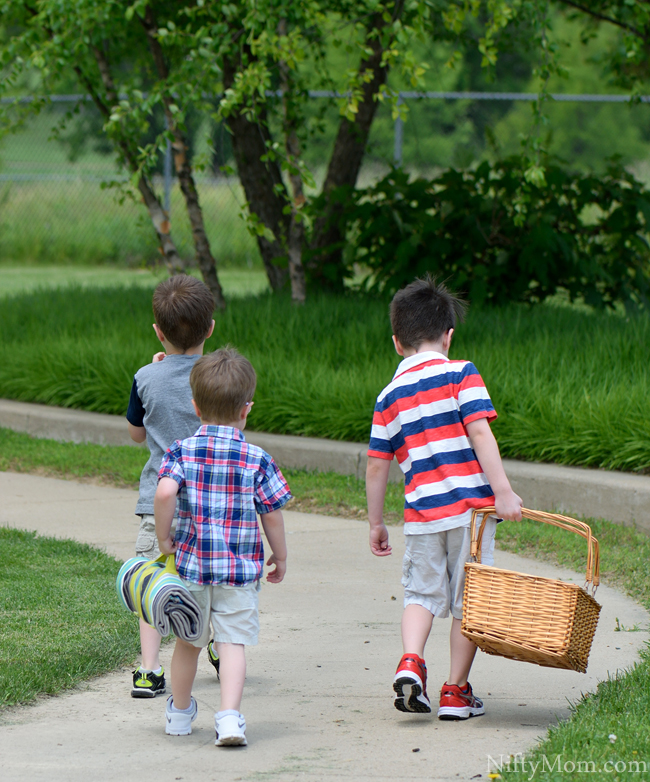 Once we finished packing the lunch, complete with water and juice, we drove to a local park and I let the boys select a spot.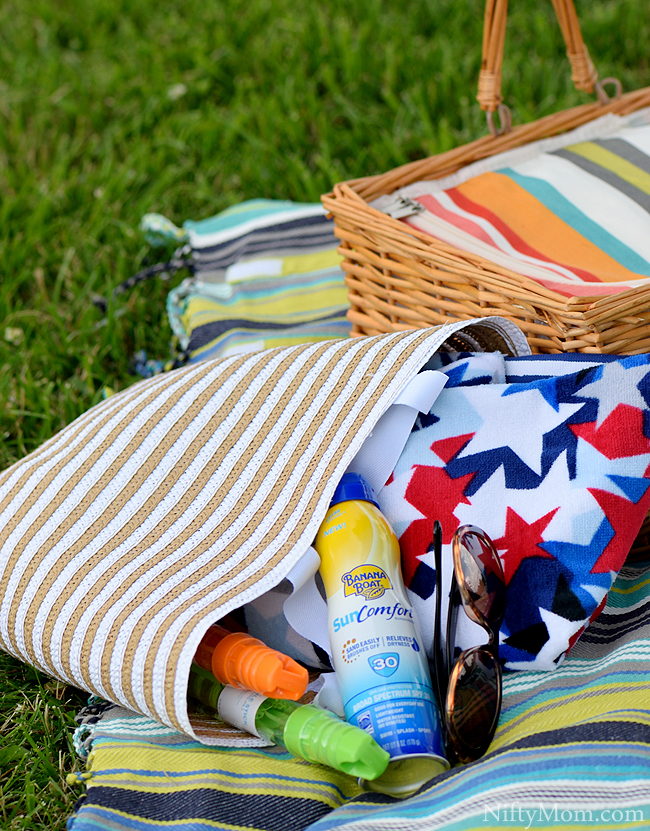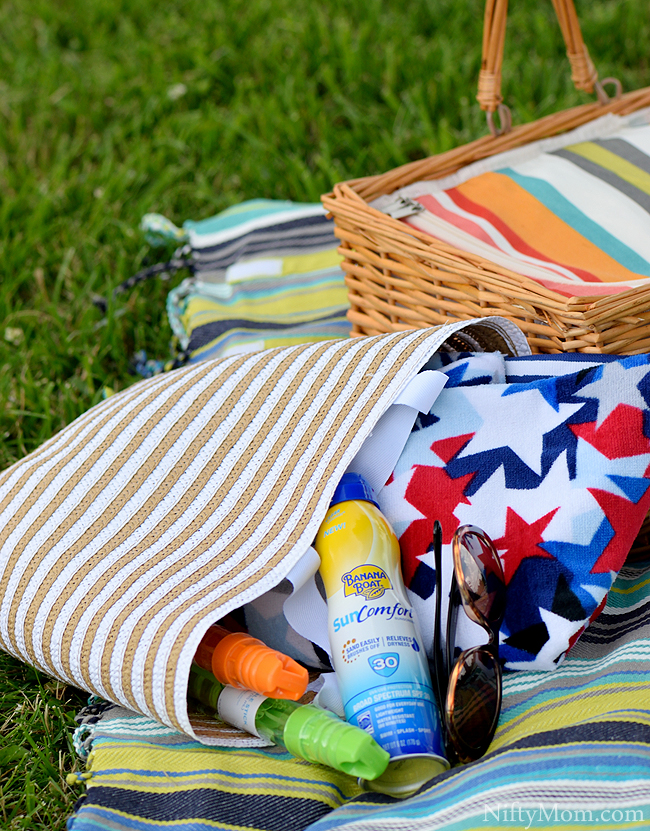 Along with the picnic basket, blanket, and kabobs, I always take along a tote with some necessities for anytime we are out under the sun. This includes:
Beach towel – Sometimes playground slides are wet or something spills on our picnic blanket so having a large towel is helpful.
Sunglasses for the whole family.
Antibacterial hand wipes – This is especially important for picnics so the kids can clean up before and after eating and in between playing on the public playground.
Bubbles – I keep bubbles handy for those times when I need to set things up and need to keep the kids occupied for a few minutes. Plus, bubbles make everything better (as long as they don't pull them out while everyone is eating).
Lip balm with sunscreen
Banana Boat® SunComfort™ Clear UltraMist® Sunscreen – No matter what we are doing, protecting my skin and my family's skin is a must. I always keep a sunscreen with water-resistant formula in my bag so even if we end up at a splash pad, we can still have fun without me worrying.  Banana Boat® SunComfort™ Clear UltraMist® Sunscreen (available in both SPF 30 & 50+) also moisturizes to relieve dryness caused by the sun and chlorine.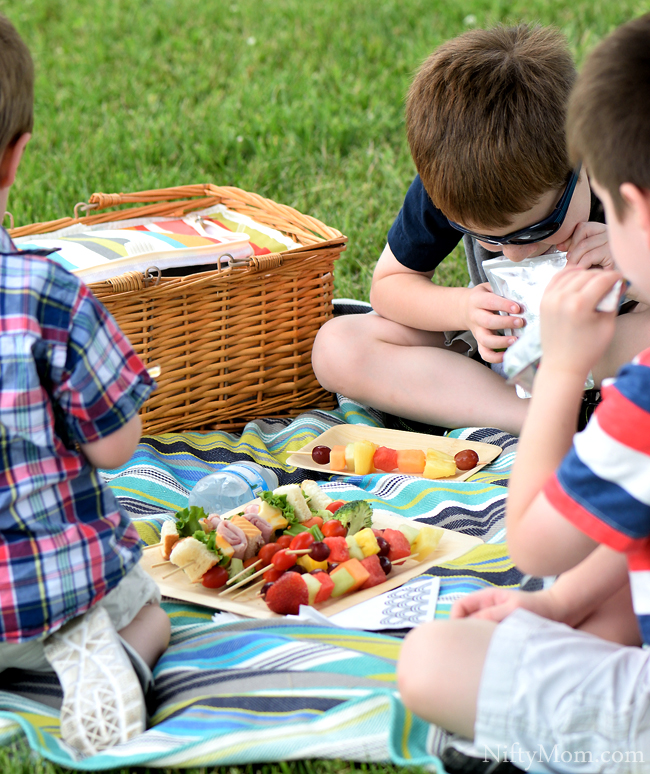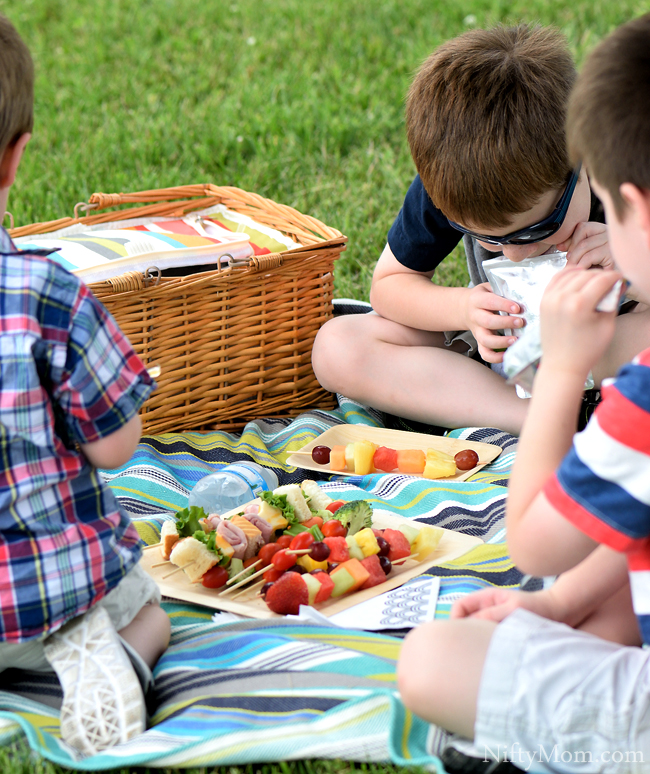 Once I make sure we are all ready to spend the afternoon in the sun, our picnic lunch fun can begin.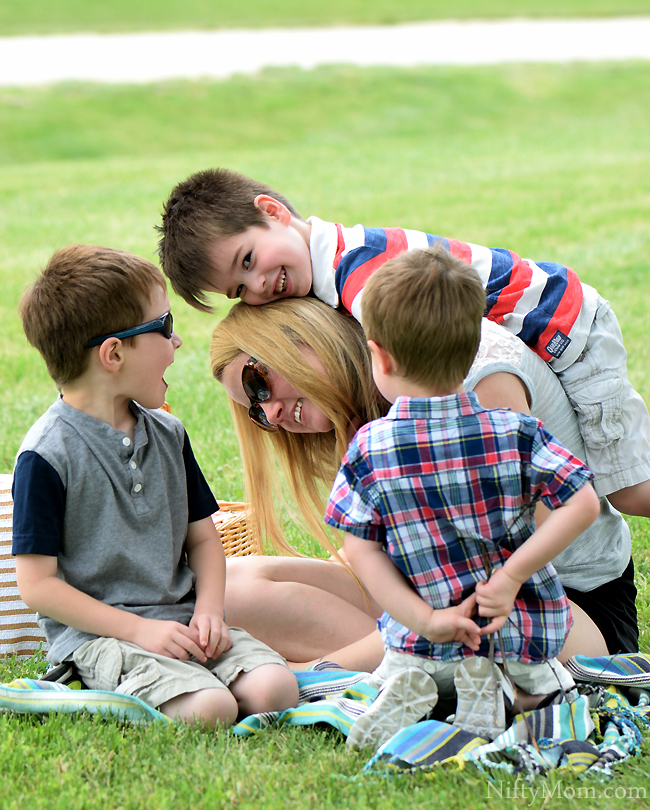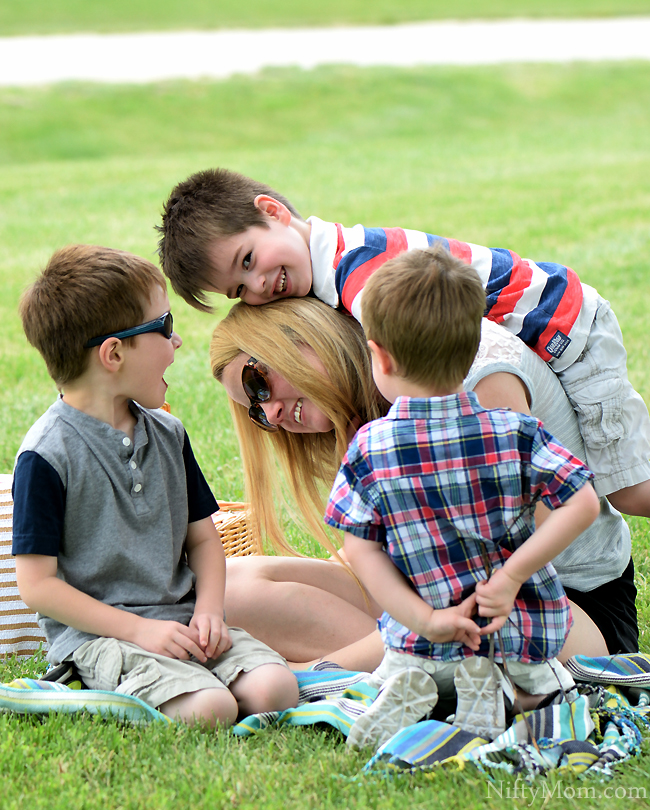 However, it's not just about having lunch. It's more than just enjoying the food we prepared earlier that day. A family picnic is precious family time filled with smiles, laughter, and new memories.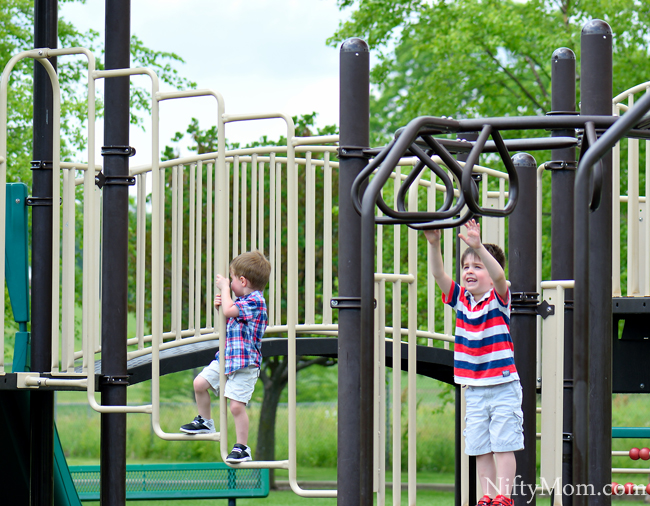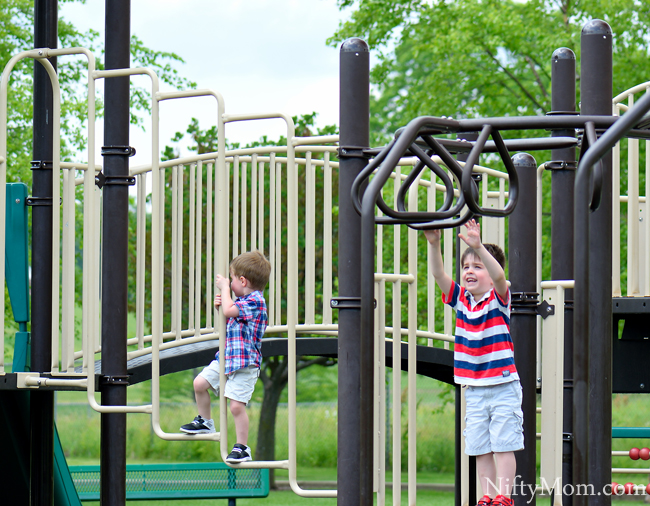 What are your favorite picnic foods and memories?