When you become a Mom, keeping your kids safe becomes a priority. With three little ones, I am constantly having to child-proof cabinets and drawers, move things out of their reach, and buy the latest safety products. When it comes to car safety, we have been on the hunt for a new booster seat for our three year old. He is outgrowing his convertible car seat and we wanted a booster seat that would last for long time. After weeks of searching with no luck, I was introduced to the Compass B570 Booster Car Seat by The First Years.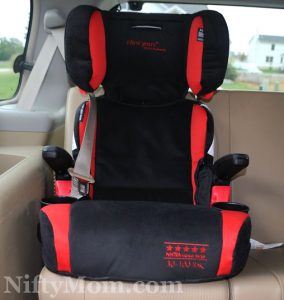 After the box arrived, my husband installed the seat into our vehicle immediately (he's very impatient) while I finished reading up on all the features and settings. When my husband returned inside quickly, I thought something was wrong. There was no way he installed it already. He always has a difficult time securing car seats (shhh, don't tell him I said that). Nope, I was wrong. He was finished installing it! The booster seat installation was easy with the lower latch anchor attachments. The back is also self-adjusting, creating the perfect fit for any type of seat. I am still in shock it was that easy.
Time to test it out. When Ethan saw his new car seat, he was thrilled. It was something new and it was more of a 'big boy' seat to set him apart from his two year old brother. When I buckled him up, I could easily adjust the shoulder belt (up to 1.5″) and the lap belt to fit him comfortably. The first thing he did was play with the arm rests, moving them up and down and up and down. As he was doing that, he noticed the cup holders on each side. I think besides the comfort, this is his favorite feature. They are removable, which is good for me because  I can easily take them out and clean them by running them through the dishwasher. He loves them because he can have his cup in one, and he removes the other one and holds snacks in it.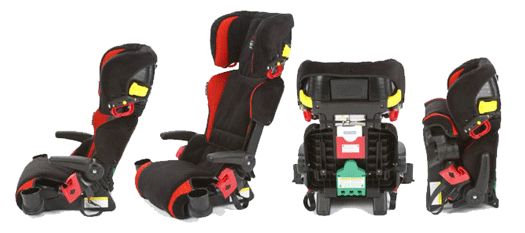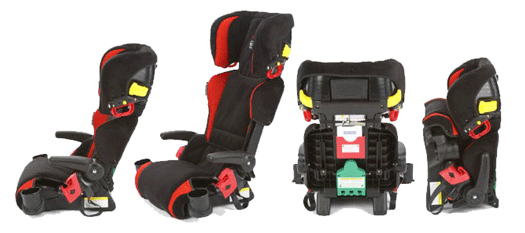 Some other features I love: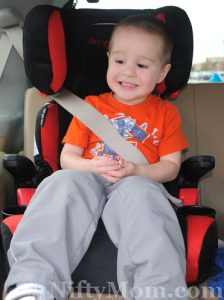 Five-star "Ease of Use" government rating from NHTSA (National Highway Traffic Safety Administration)
Deeper headrest for impact safety
Six-position adjustable "no gap" back, so it can grow as your child grows
Patented easy, one-hand fold
Easy to move to another vehicle with the built-in carry handle
Soft Fabric and well cushioned
Side-impact tested to international standards
Narrow bottom rails for better installation in smaller cars
Long lasting because it fits children 30-100 lbs. (3-10 years old) (and it is very durable)
Weighs just 9 lbs
I know next year when my two year old turns three, I will definitely be purchasing another one. He already tries sitting in it, but his brother makes sure that doesn't happen. Ethan and I are very happy with the First Years booster seat and I highly recommend it.
Purchase the Compass B570 Pathway Booster Car Seat for just $99.99 at local retailers (find a location near you) or on Amazon.com (currently on sale for just $85).
Learn more about The First Years products at thefirstyears.com. For the latest information and updates, follow them on Twitter,  become a fan on Facebook, and subscribe to their YouTube Channel.
Disclosure – I received the named product at no cost to conduct this review and was in no other way compensated. All opinions expressed are 100% mine.