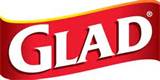 The holiday season is always accompanied by a lot of parties, gatherings and dinners. We are always hosting numerous gatherings at our house and the holidays are exceptionally hectic. It is always a great time, but with every party comes lots of food, trash and messes. I try to handle the mess throughout the party and stay one step ahead before it gets out of control. Here are a few ways I prevent a huge mess at the end of the night:
Ensure the house is mess-free before guests arrive.
Always be on the look out for trash laying around and immediately throw it away.
Have more than one trash can at different ends of the room or house.
Keep extra bags at the bottom of the cans. When the trash bag is full and you remove it, a new bag is right there.
After everyone leaves, do a walk-through of the party area with a Glad Black Bag and pick up any left messes.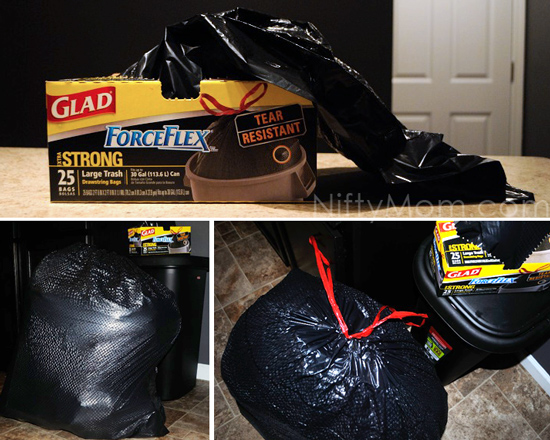 The Glad Black Bags have been a huge help for me lately. We haven't hosted any parties the last week or two, but I have been using them to put my full kitchen trash bags in. The last time we bought 13 gallon bags for the kitchen, we decided to try to generic brand. Bad idea. I never imaged the quality would be as poor as they are. Every time I try to take a full bag out, the drawstrings tear the bag, rips off, and I discover holes and tears in the bag. To get the full and destroyed bags to the garage, I have been putting them in the Glad ForceFlex Black Bags. The 30 gallon bags easily hold two fully-stuffed kitchen trash bags (pictured above). They are very heavy-duty and the ForceFlex prevents any rips and tears. I have never had one rip, no matter how full and heavy the bag was. This week is the start of a busy stressful holiday season and Glad Black Bags have given me one less thing to worry about, eliminating the stress of the mess.
Glad has partnered with the one and only Tori Spelling to host OMG Extra: After the Wild Life, a cute and fun Facebook series featuring loveable, messy animals. While you are there, play 'Missing in the Mess' and find the differences in messy pictures. 'Like' Glad on Facebook and starting watching the hilarious videos.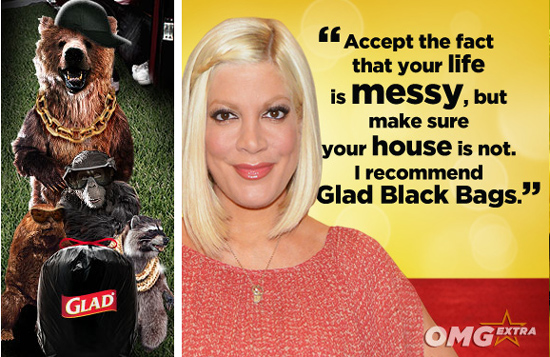 "I participated in a campaign on behalf of Mom Central Consulting for Glad. I received products to facilitate my review as well as a promotional item as a thank-you for participating."