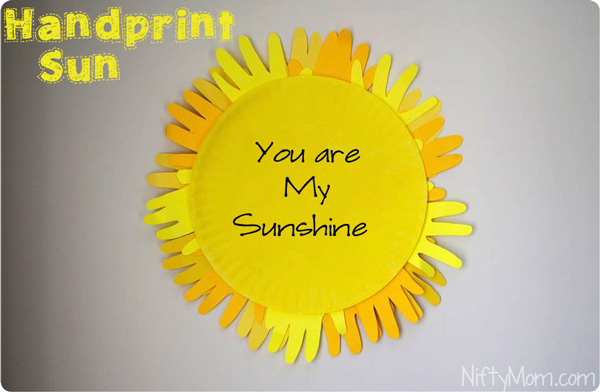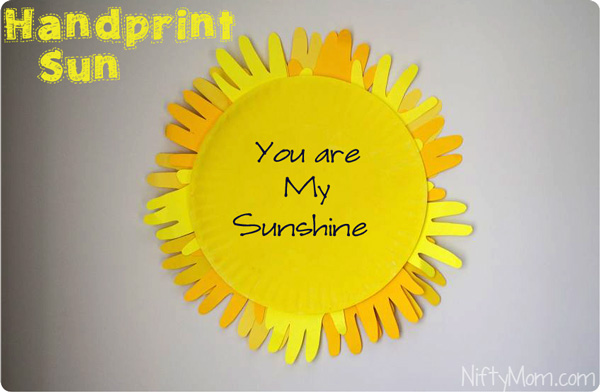 My kids love painting and doing art projects. Instead of doing our normal finger painting project this time, I wanted to do something different. It was a cold, gloomy day so we needed some sun! My sons are two and three and really enjoyed each step especially tracing their hands (well I traced most of them but my three year old did a few as well).
NEED:
Yellow Paint
Yellow construction paper or scrapbook paper (I had different shades in my scrapbooking supplies so I used a few different ones)
Paper Plate (or yellow paper cut into a circle)
Pencil/Pen to trace
Scissors
Glue


If you are using a paper plate, paint it yellow and let it dry. Meanwhile, trace about 20 hands on yellow paper and cut out.
Glue the hands on the back of the plate layering them.
Take it Further: Add a smiley face or write "You are My Sunshine" on it and give it to a loved one!
**Make sure you check out the handprint flower my son did a couple years ago. A definite hit with their Grandmas!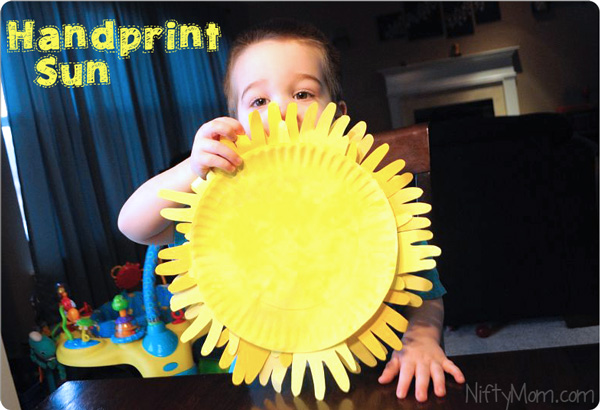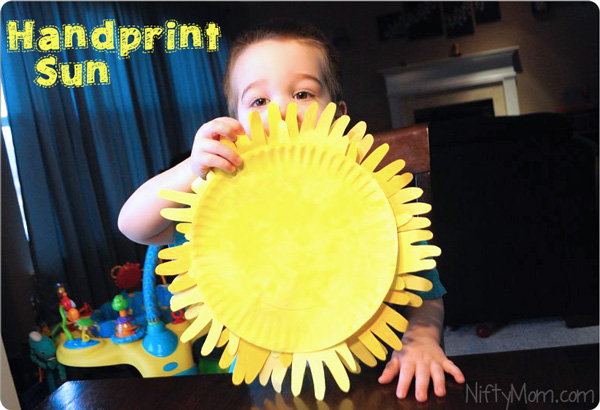 UPDATE: Check out the Handprint Tote Bags we made!