Thanks to Honey Bunches of Oats for sponsoring today's post. All opinions are my own.



A favorite breakfast food in our house has always been cereal. It's an easy meal and perfect for the days when we just need something quick. I am always trying to find a cereals that the whole family enjoys and that is 'good-for-you'. The latest addition to our cereals is the new Honey Bunches of Oat Greek Honey Crunch.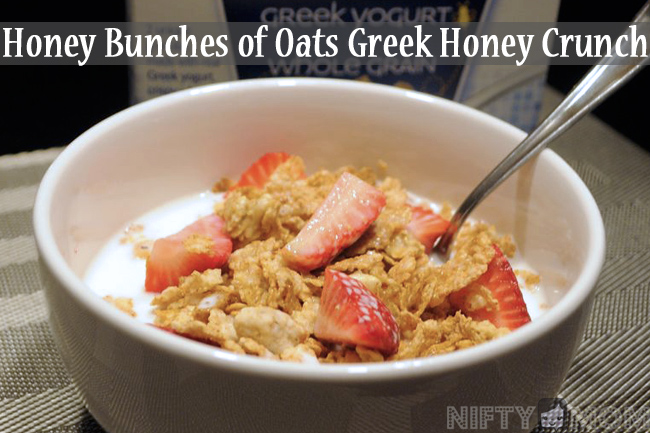 The new Honey Bunches of Oats cereal is made with two unique granolas that are made with Greek yogurt, crispy whole grain flakes and just a hint of honey. When my husband and I first tried it, we were on the hunt for late snack. Who said cereal is just for breakfast? We added a few strawberries, some milk and enjoyed a bowl of the crunchy cereal. The granola bunches covered in Greek yogurt was a great addition to typical granola and flakes. The hint of honey was just enough it give it a slightly sweet taste without being overpowering.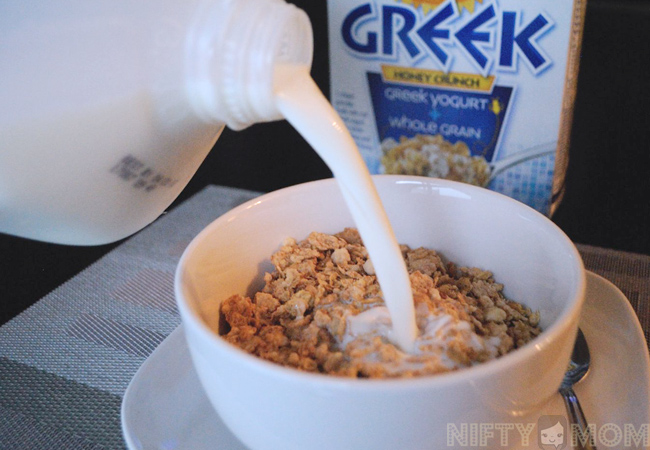 The next morning I poured a bowl for my two and three year old sons. They said it was 'Dee-licious' and even asked for more when they were finished the bowl. That meant a lot to me, because they normally only want more of the cereals that are loaded with sugar and are extremely sweet.
I feel good about letting them eat more Honey Bunches of Oats Greek since it is not only tasty, but it also packs nutrition and vitamins. Each serving including over two thirds of the recommended whole grain per day.
Serving Size: 1 Cup
33g of Whole Grain per serving – over 2/3 your day's whole grain
230 Calories
Provides 12 essential vitamins and minerals
5g protein per serving
It is definitely a pick for the whole family that I can feel guilt-free about serving.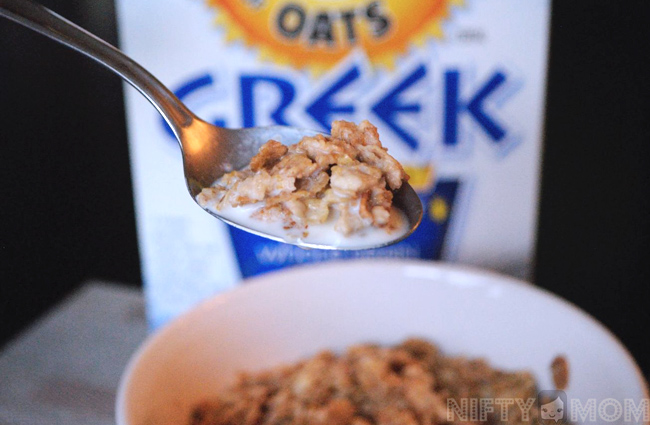 To learn more, discover other Honey Bunches of Oats cereals, or find recipes,visit their website. You can connect with them on Facebook and follow @HBOats on Twitter.
I am part of the Mom It Forward blogger network. Mom It Forward and Honey Bunches of Oats partnered in support of this campaign. Honey Bunches of Oats compensated me for participation in this campaign. However, all thoughts and opinions are my own.