I received NeoCell beauty health products to review. All opinions are my own.

In a few months, I will no longer be in my twenties. I can't believe I just admitted that, but it's time face the facts. I think I am finally coming to terms with my age and I will embrace my thirties. I also realized it is time to make sure I am taking care of my skin so it doesn't age faster than me.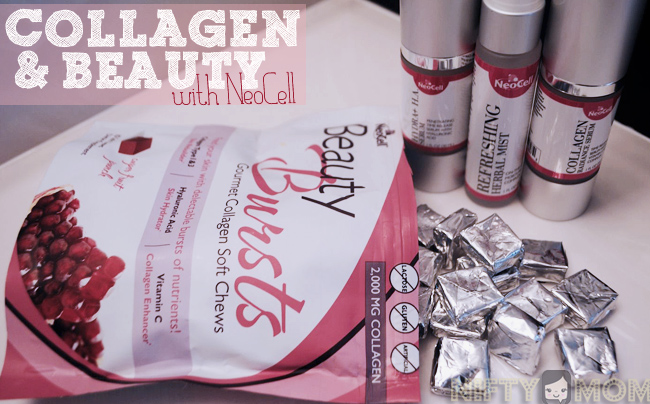 As I started to research skin care and beauty products, figuring out what I could benefit from each, I was introduced to NeoCell. With their strong belief in promoting vital collagen health, I found myself eager to learn more about collagen. I knew little about it, but it seemed to be an important factor in aging.
What is Collagen?
Collagen is the building block for all our body's major systems and is like the glue holding our body together. It helps to rebuild skin, minimize lines and wrinkles, and improves elasticity. It also corrects weak, broken, split and damaged nail beds, thickens hair, adds body and slows down hair loss, and improves circulation. Around the age of 25, your body slows collagen production about 1.5% each year. This is when the collagen fibers become brittle and begins to breakdown and the signs of aging begins. It seems to be quite important and a supplement needs to be added to my daily routine.
NeoCell's Collagen Supplements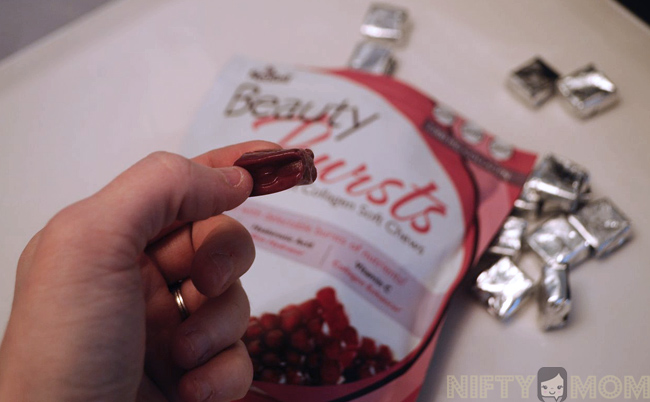 I am not a huge fan of pills and even though NeoCell offers different pills, finding other ways to get collagen proved to be easy. Beauty Bursts are soft chews packed with 2,000mg of collagen each. They are available in two flavors, Chocolate Mint and Fruit Punch. I took two Fruit Punch chews each morning for a month. The flavor is almost like candy, making it easy to take. I believe it is a great supplement and over time, I will see great benefits.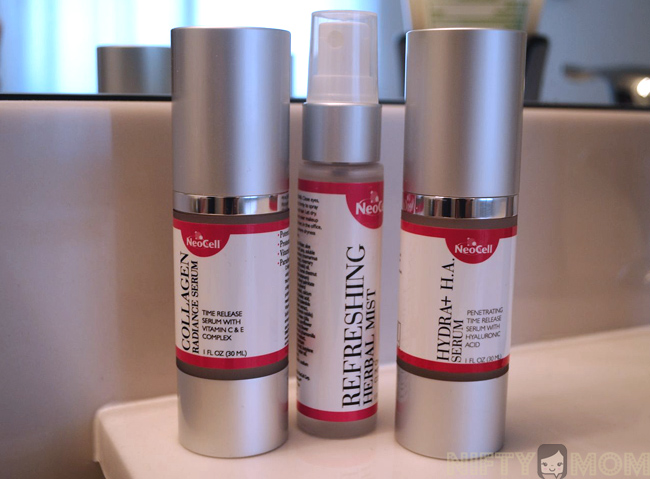 I don't really wear makeup, but I like to use at least a daily moisturizer. I have been using Collagen Radiance Serum every morning. It immediately makes my skin feel smooth and refreshed. The serum has all the benefits of collagen plus vitamin C & vitamin E to increase moisture. Then at night I use the Hydra+ H.A. Serum to hydrate and rejuvenate my skin. Since I have been using them, I can tell my skin is firmer and definitely smoother.
With the warmer weather, we tend to be at the park and outdoors more often. I have been taking NeoCell's Refreshing Herbal Mist with me whenever we go out. The blend of nutrients reduces dryness and normalizes skin's appearance. The light mist is extremely refreshing during outdoor activities and warm weather. It is a must-have in my purse.
NeoCell offers a variety of other great health and collagen products. I can't wait to try some of their liquid forms of collagen or their powders. I will always have a place for NeoCell products in my house.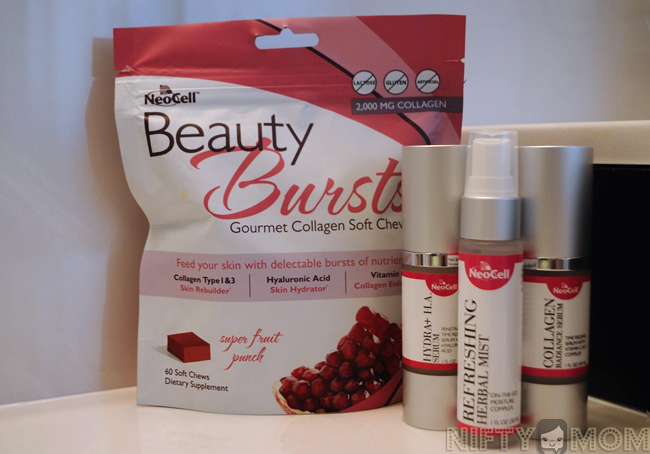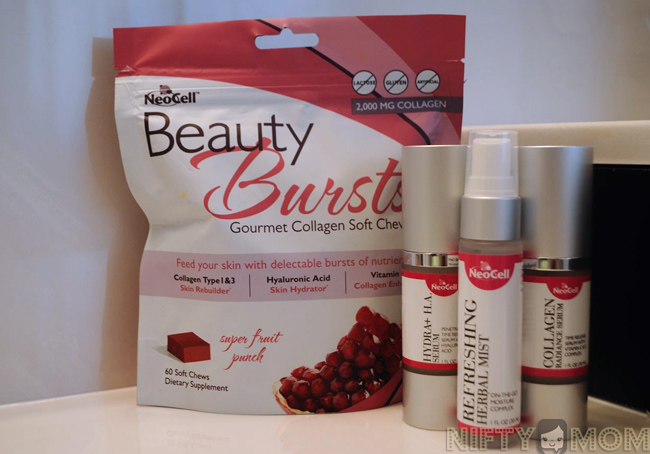 To learn more about collagen and NeoCeoll products, visit NeoCell.com. You can also connect with them on Facebook and Twitter. Find a retailer near you or shop on Amazon.com.
*Enter to win a NeoCell Prize Pack here*