"I participated in a campaign on behalf of Mom Central Consulting for Cascade. I received a product sample to facilitate my review and a promotional item as a thank you for participating."
Washing dishes is one of those things that seem to be never-ending. No matter how hard I try, I never seem to be caught up. It's just one of those things I dread doing each day. This month, I am on a mission, a journey to make washing the dishes quicker and easier – as a Cascade 'My Platinum' Ambassador.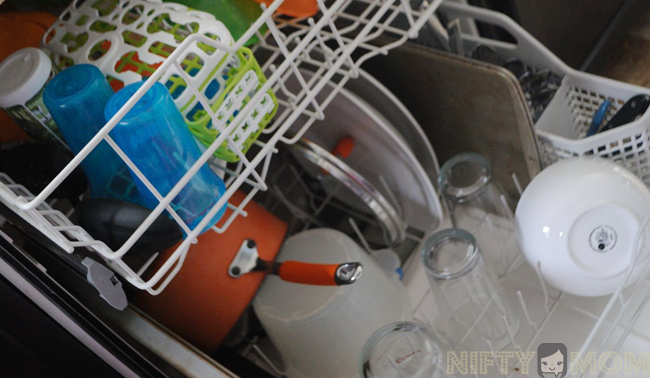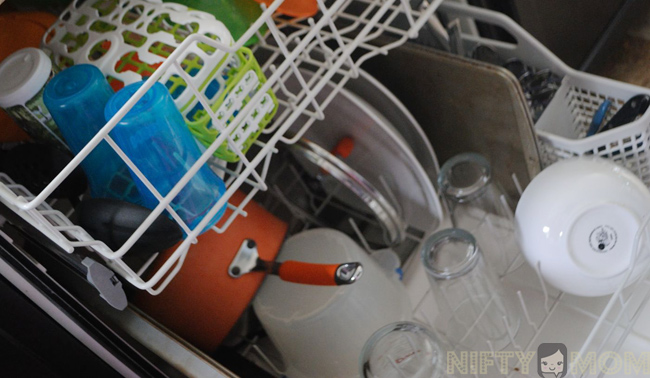 My biggest problem with doing the dishes is my phobia. I have a fear of putting really dirty dishes into the dishwasher. I am sure this stemmed from all the times I opened the dishwasher after it cycled to found countless dishes with food still on caked on them.
Therefore, instead of simply loading the dishwasher quickly, I spend a great deal of time pre-rinsing/washing almost every dish first. When I have to run the dishwasher at least once a day, this is extremely time consuming. And even doing that does not stop my need to post-wash some of the dishes. There tends to be at least one or two that end up with film or water spots. This adds more time to doing dishes because I have to inspect each one as I am putting them away. Who wants to spend that much time doing the dishes? I know I could use that time in more productive ways.
Cascade Platinum Dishwasher Pacs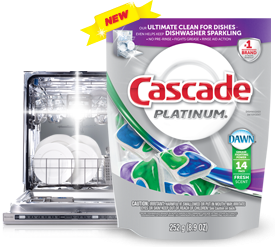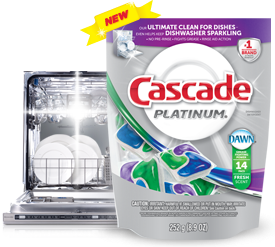 I am excited to be an ambassador for the new Cascade Platinum Pacs for many reasons. Some benefits of using the new pacs that stand out to me:
Can cut through food stuck on dishes for 24 hours

Which would mean no more pre-washing
Leaves dishes with a sparkling shine
Helps maintain the look of new dishwashers and prevents build-up of hard water film on the walls.
I am truly hoping they save me a ton of time in the kitchen and can cure me of my phobia.
This is the first of four posts, so don't miss what's coming up this month. I will be sharing my experience with the new pacs, an Instagram 'My Platinum' contest and Cascade's partnership with Top Chef Judge, Gail Simmons.
Until then, you can connect with Cascade on their Facebook page.