This low calorie drink post is a shop that has been compensated by Collective Bias, Inc. and its advertiser. All opinions are mine alone. I am also participating in a contest as an additional aspect of this campaign.
No matter how much I try to 'take it easy', our days are busy and things can get hectic. Most mornings I can be found downing a few cups of coffee. At times we out the door and quickly on the-the-go, running errands, or just enjoying the outdoors. I am often looking for an easy, low calorie drink to have by my side no matter where we are.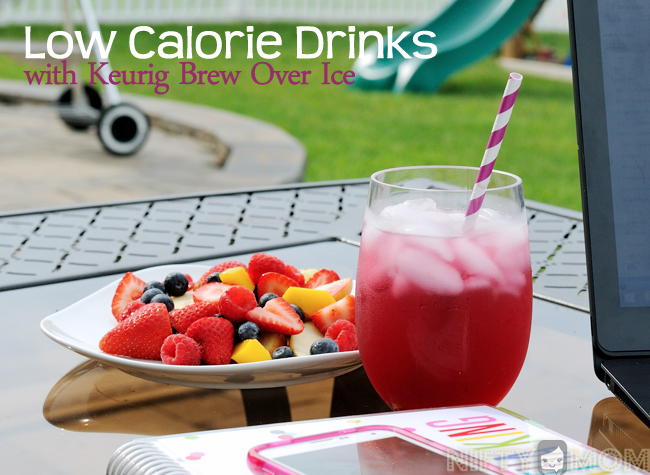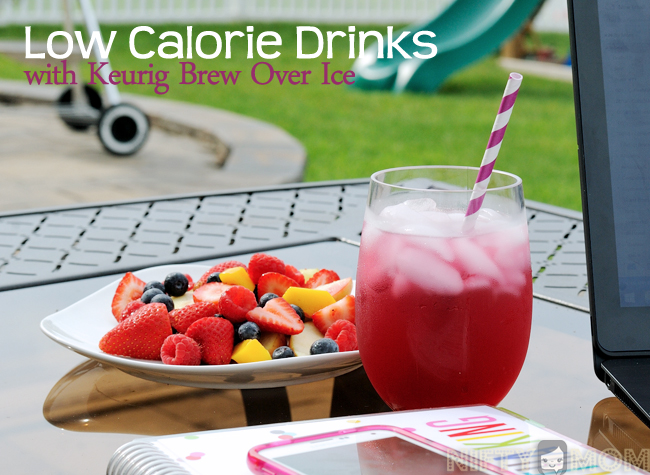 As a busy mom, my Keurig has really been through a lot with me. It's help on busy mornings when I only have a few minutes to grab my morning drink. Now with the hot summer days, It also helps me get a nice refreshing drink quickly. Something that I can easily grab at the house and take with me no matter what we have planned for the day.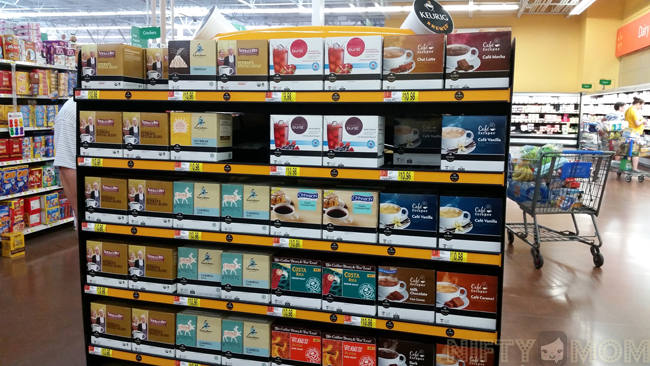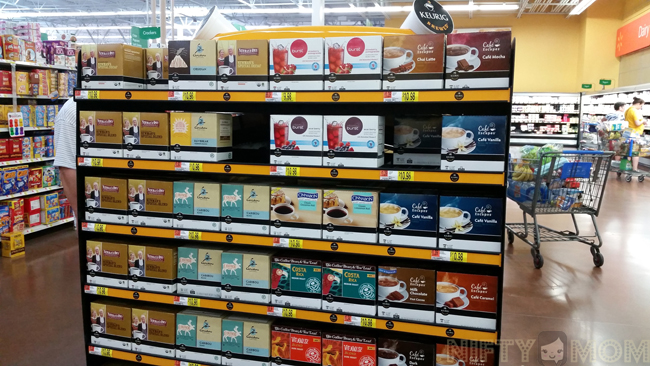 While I was stocking up on K-Cups at Walmart a few weeks ago, I noticed a new-to-me flavor, Acai Berry Vitamin Burst. I immediately could tell it was a Brew Over Ice variety from the blue label on the front. I often purchase the iced coffee varieties, but haven't before seen those. I grabbed that along with some Green Mountain Naturals Lemonade K-Cups for the boys.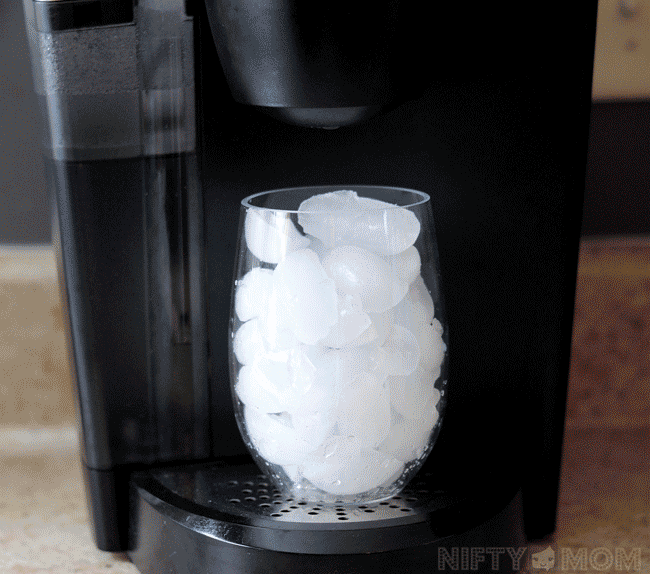 Using my Keurig for ice cold drinks is quick and easy. Simply fill up a 16oz plastic cup with ice and brew on the 6oz or 8oz setting for the best brewed taste. The hot water, melts about half the ice to make the drink and ice still remains in the cup for a tasty drink over ice.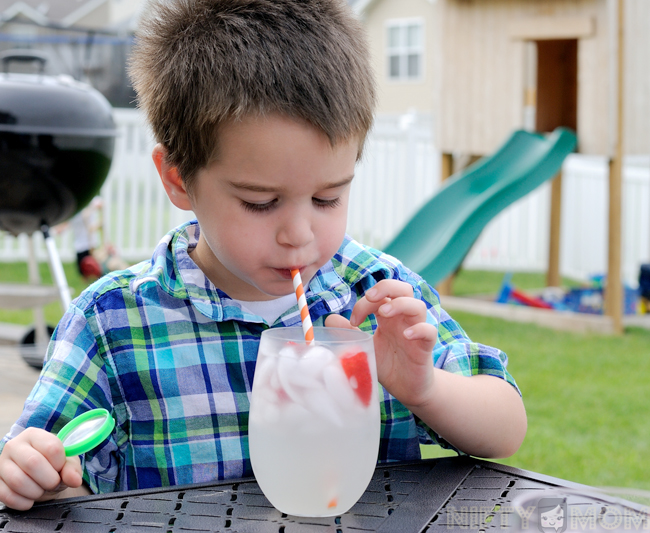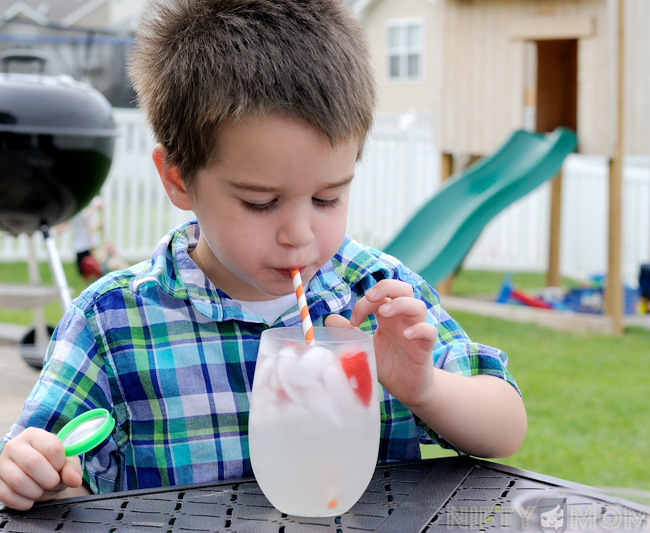 I strive to take the boys outside at least once a day. I want to keep them active and let them run off all the energy they always have. Since it has been so hot lately, we have been going outside in the backyard to play fairly early. It doesn't take long for the heat to kick in and the kids need a drink. Sometimes I leave a cup of lemonade with some fruit in it on the table for them to sip on. The Green Mountain Naturals Lemonade K-Cups not only quick to make (a must with these kids), but they love that they can drink something that comes from the same place mommy's drinks come from.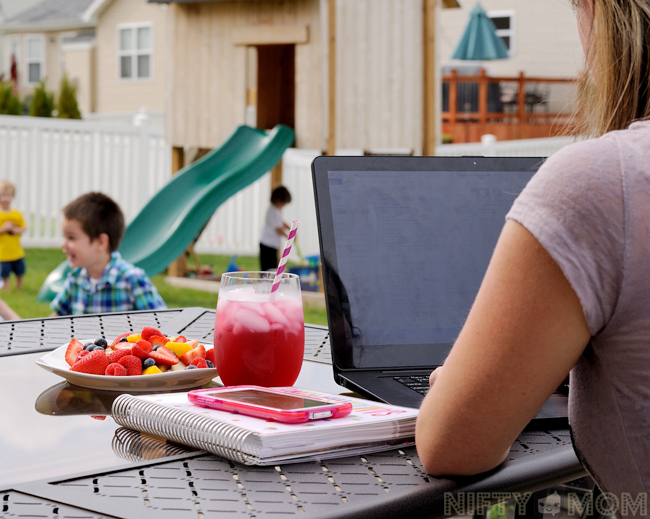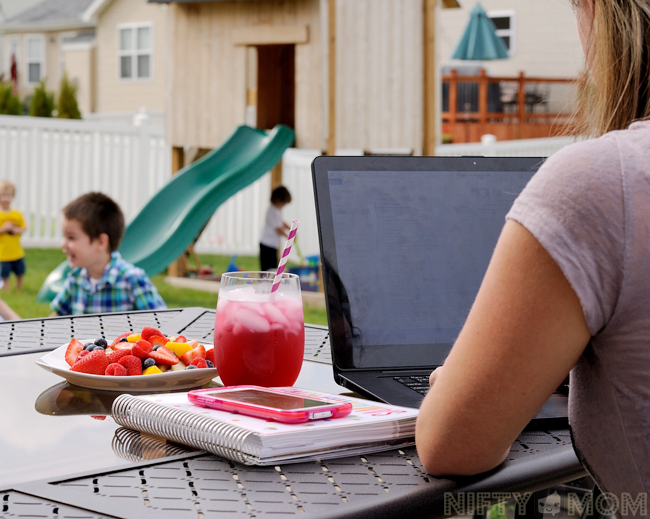 Since I work from home, I am often working on and off while we are in the backyard. A refreshing Vitamin Burst helps keep me cool.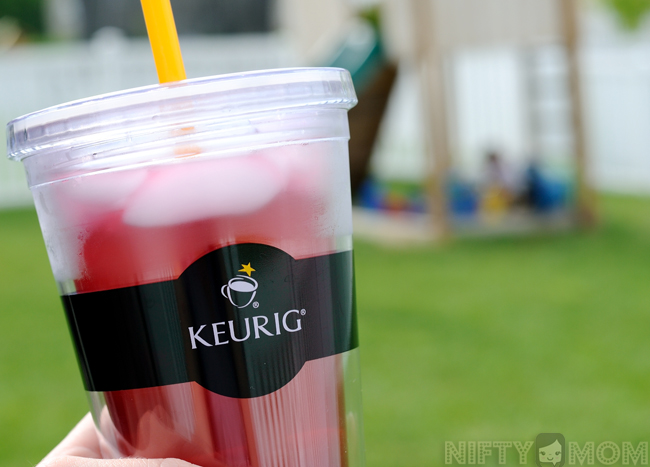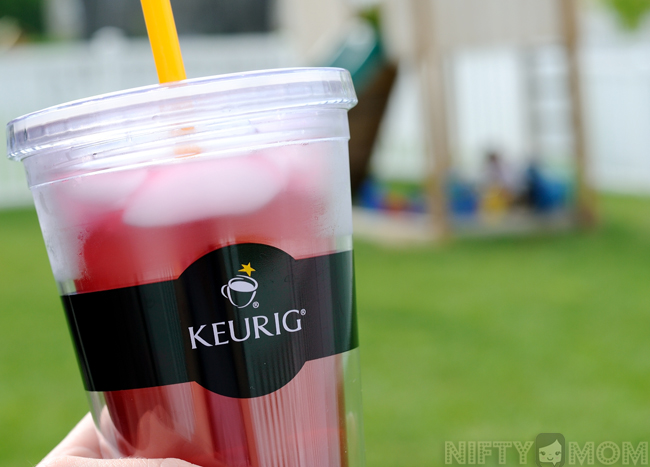 When we leave to run errands or go for a walk, I just brew up another Vitamin Burst for the road. I typically have to share though, because the kids like to have a few sips, as well.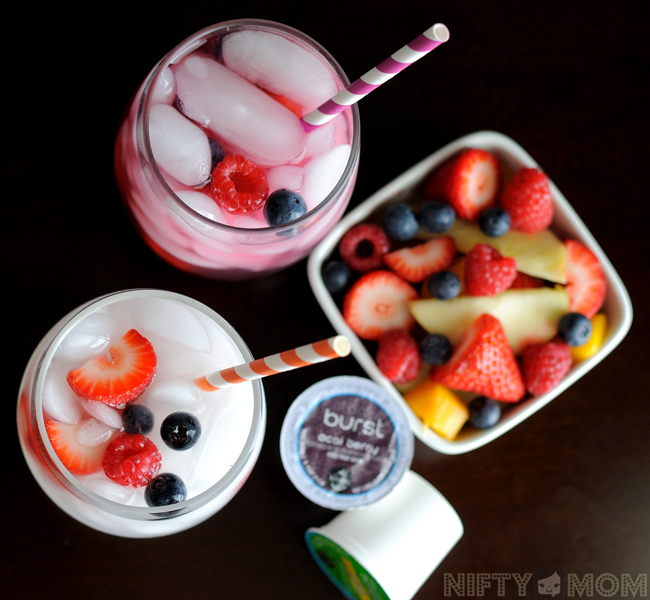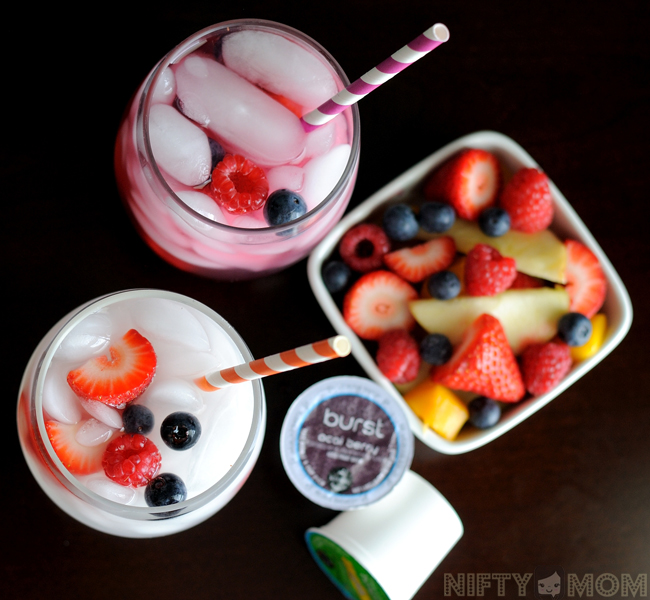 Throwing in some fresh fruit is our favorite way to enjoy summer drinks. When we have some on hand, I like to add strawberries, blueberries, and raspberries. After the cup is empty, the fruit is sure to get eaten.
With our Keurig brewing around the clock, we go through a good number of K-Cups. I recently found out that Keurig has it's own recycling program just for the used cups. I am looking into The Grounds To Grow program because we recycle a lot and the program makes it easy to recycle them by providing a way for K-Cup users to return used cups. Then the cups go through a process that separates grounds for compost and plastics for re-use. Learn more about the program here.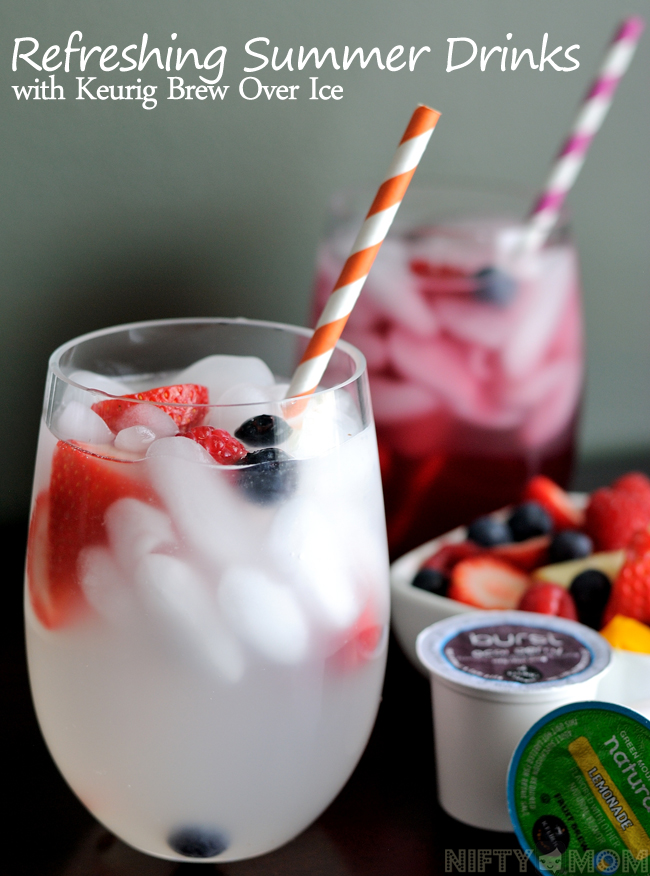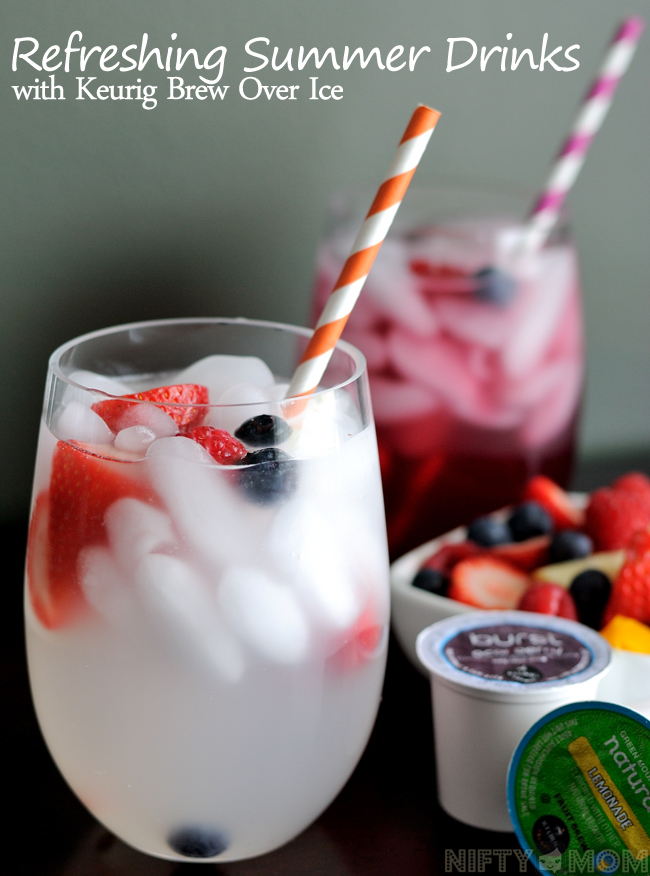 How do you brew over ice? 
#BrewItUp #BrewOverIce #CollectiveBias