This shop about Campbell's Labels for Education has been compensated by Collective Bias, Inc. and its advertiser. All opinions are mine alone. #Labels4Edu #CollectiveBias
I'm excited to say that we have survived two weeks of school. Ethan loves Kindergarten, he hasn't been late (yet) and I haven't forgotten to pick him up! That is all an accomplishment in it's own. But there is one thing I am still having a hard time with… weeknight dinners.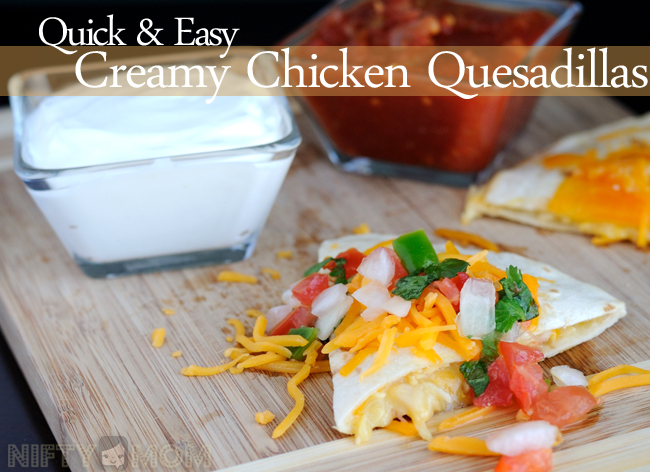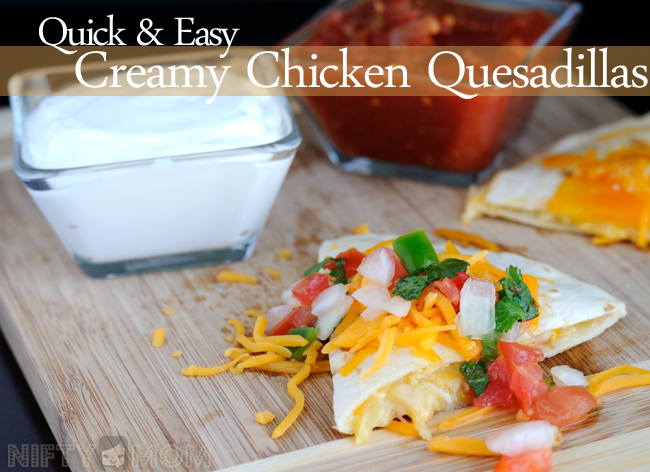 I have a menu board I plan and fill out weekly. I use to be pretty good at sticking to it. However, since Ethan started school, I have had a heard time getting my timing down. I have to be at his school to pick him up at 4. When we get home I normally chat with him and clean up. Then the next think I know, my husband is calling me on his way home from work. That's when I realized dinner hasn't been prepared or anything close to it.
That has happened probably 8 out of the 10 school days. Not good! I have decided I need an arsenal of easy recipes that I can get done in under 30 minutes and that don't require me to thaw meat. To get fresh, new ideas, I turned to Campbell's Kitchen, which has hundreds of recipes, including a collection of quick & easy recipes (amongst many others). A lot of them also include ingredients I already have stocked in my kitchen, luckily. One of the recipes that immediately stood out to me was these Creamy Chicken Quesadillas. I already had all the ingredients, less than 15 minute prep time, and only 10 minutes to bake.
Creamy Chicken Quesadillas Recipe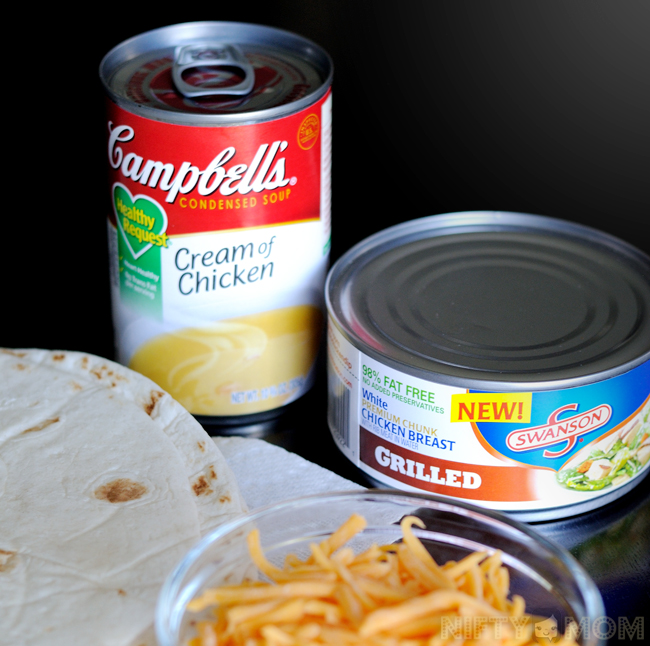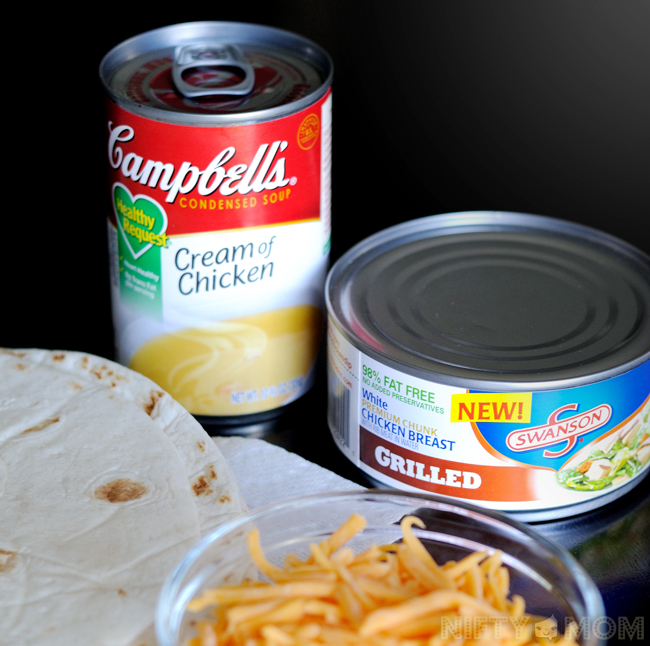 Ingredients:
1 10 3/4 ounce can of Campbell's Condensed Cream of Chicken Soup

1 9.75 ounces can of Swanson Premium White Chuck Chicken Breast in Water (I used grilled)
1 cup shredded Cheddar cheese (divided)
8 8-inch flour tortillas
1 jalapeno pepper, seeded and finely chopped (optional, I left it out for the little ones)
Pace Chunky Salsa, sour cream, and/or pico de gallo (for dipping and topping)
Begin by preheating oven to 400°.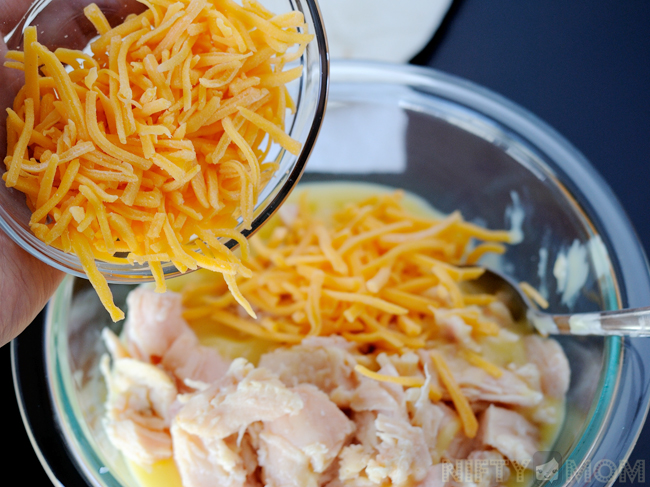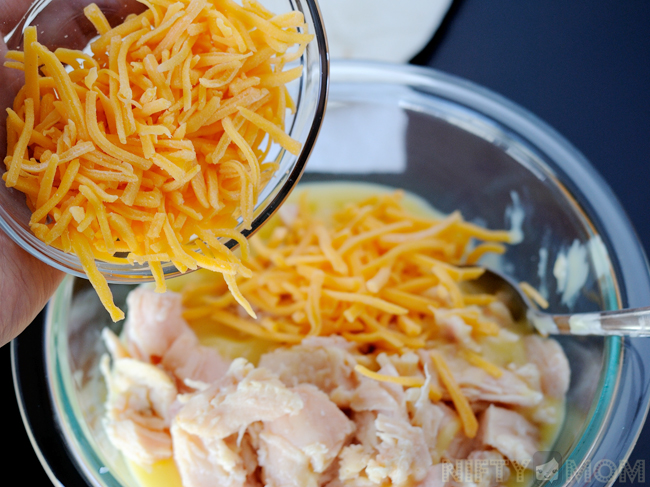 First, drain the chicken and mix it with the soup, 1/2 cup shredded cheese, and jalapenos, if desired.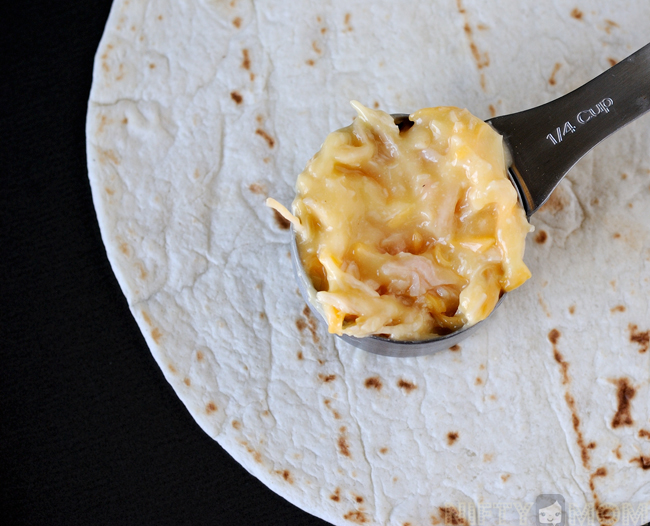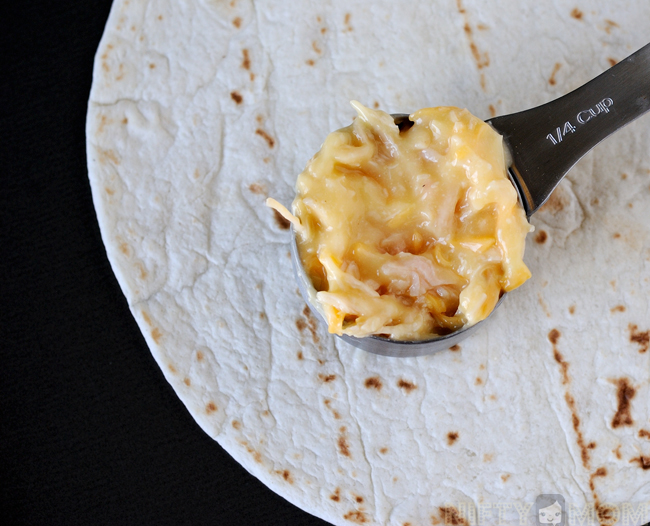 Next, add about 1/4 cup of the mixture to each tortilla.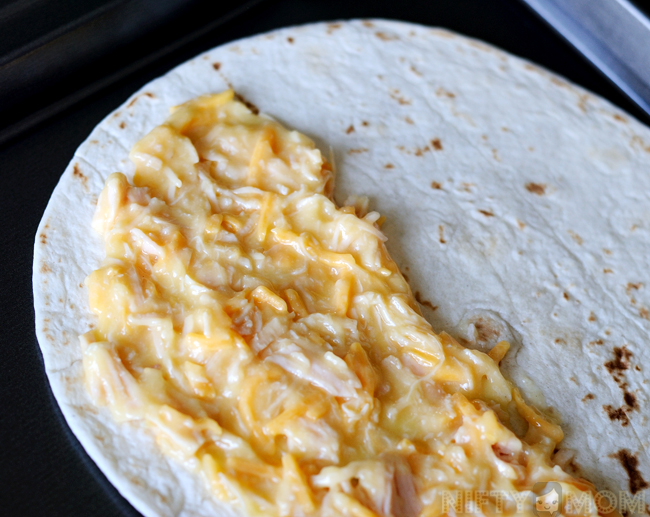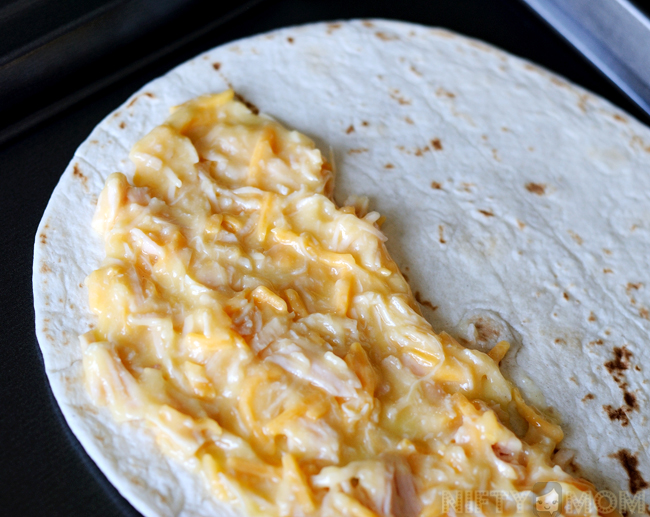 Spread the mixture over half of each tortilla to winthin 1/2 inch of the edge.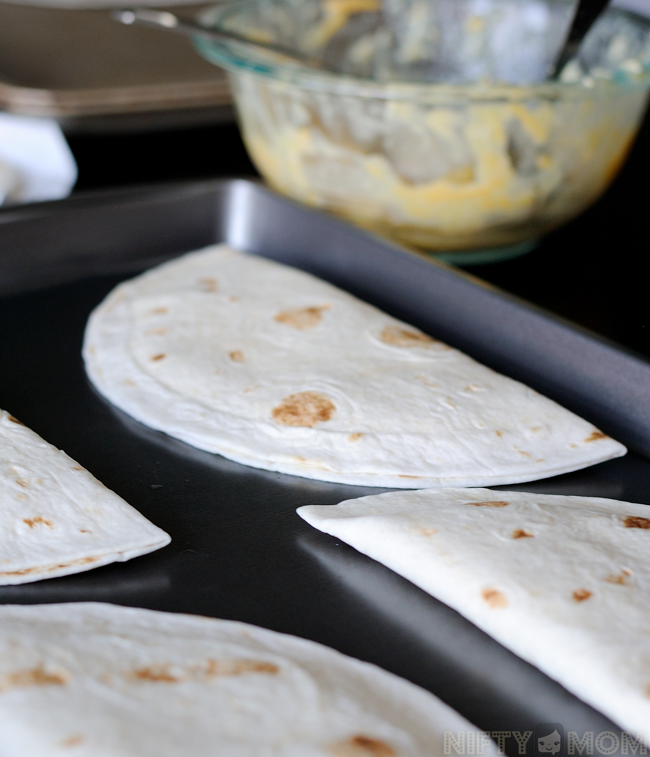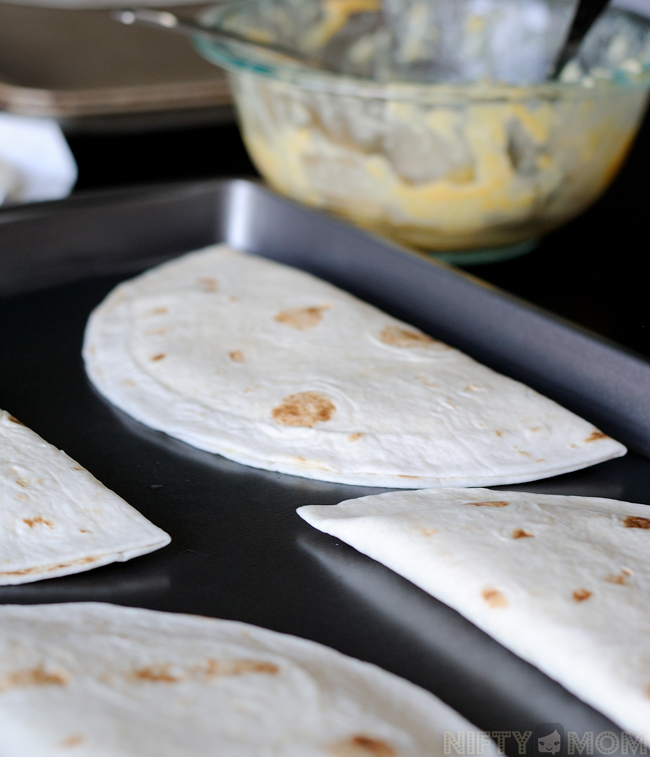 Brush water over the edges of the tortilla and fold it closed. Make sure to press the edges firmly to seal. If you don't the mixture will pour out all over the pan. Place filled tortillas on 2 large baking sheets (4 to each one). Bake for 10 minutes.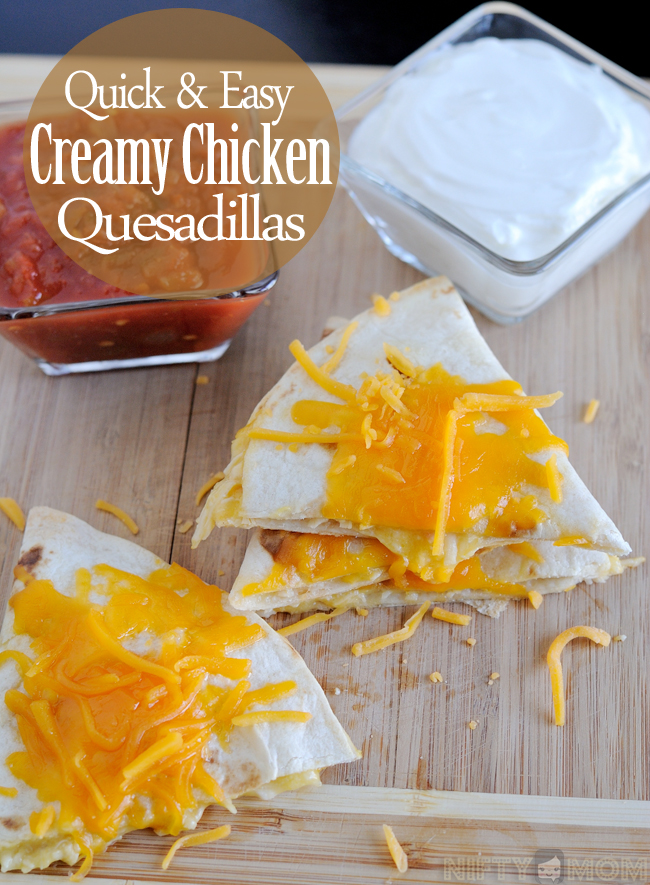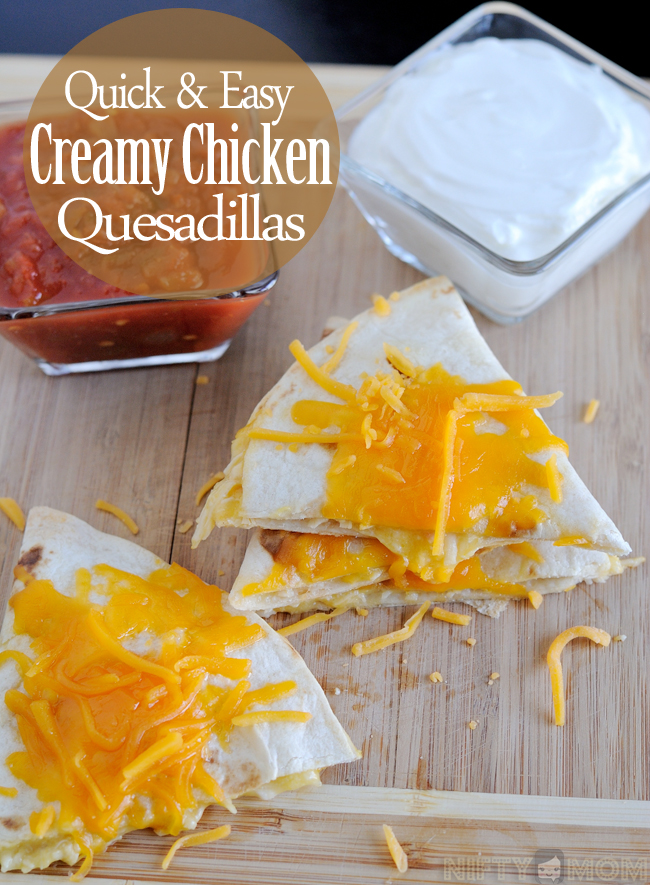 Once they are done, sprinkle with the remaining shredded cheese and cut into thirds.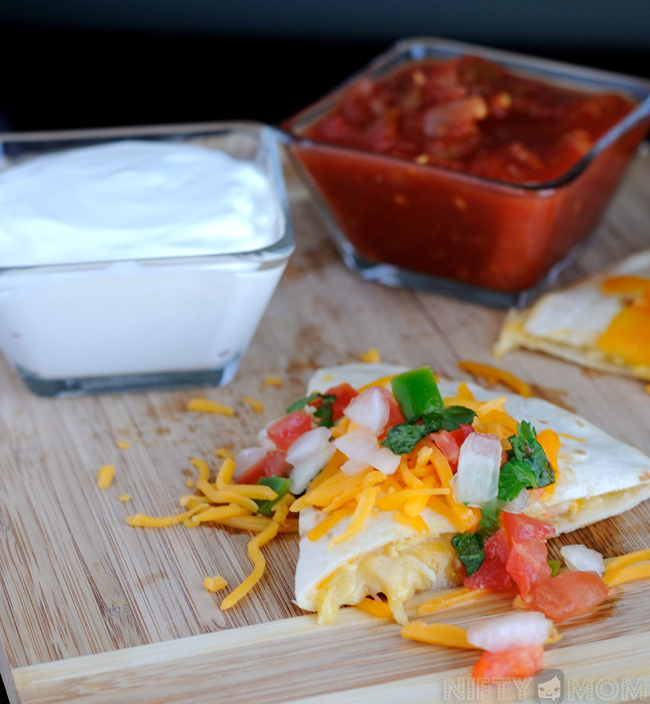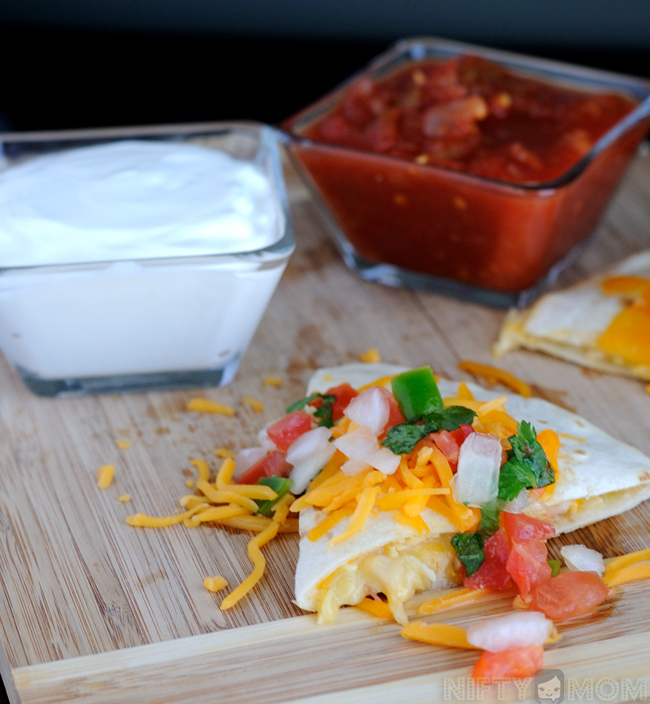 Serve with chunky salsa and sour cream for dipping. I also topped mine with pico de gallo, since I left the peppers out of the recipe.
It was perfect for a quick meal and definitely kid-friendly. It really helps during our school transition.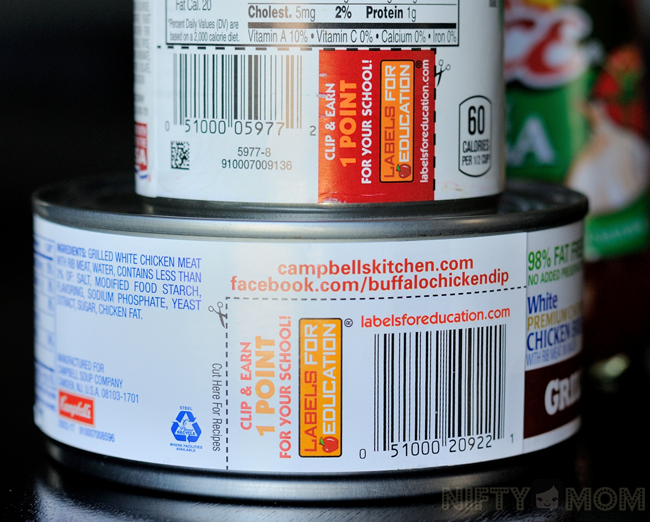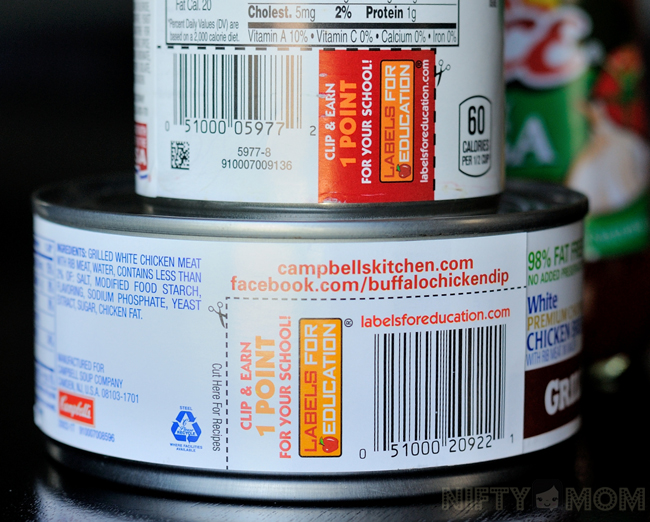 Speaking of school, make sure you don't just throw away those Campbell's and Swanson cans! They include points for Label for Education. Clipping these are very important to me. I love helping out and when the school needs volunteers, it is hard for me to assist since I also have two little ones at home. However, just by clipping these UPC codes on participating products (Bic, Campbell's, Pace, Prego, and many more) I am doing good for the school. These brands are always in our house, and it only takes a few seconds to clip the codes, save them, and send them to school with Ethan monthly.
The school then collects them and can use them to purchase things. I can easily view our school's progress and wishlist on the site. I think it is a great program! They are also having a $1 Million Giveaway and 1,000 schools will win $1,000. Entering you school is simple and only takes a minute. For more information on the giveaway and program, visit LabelsforEducation.com.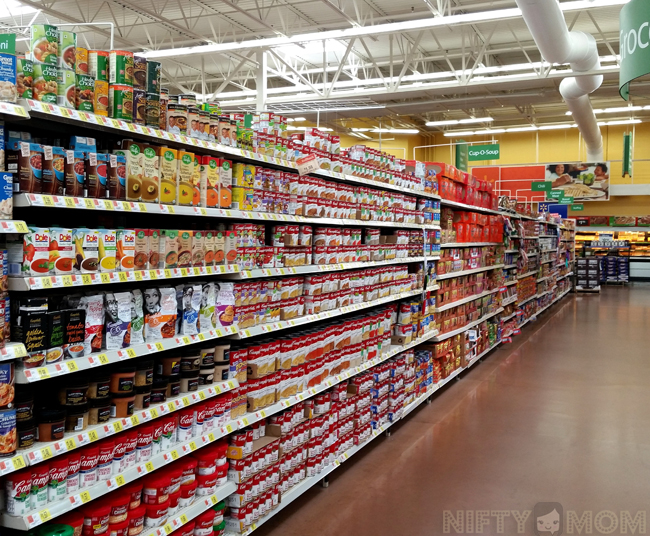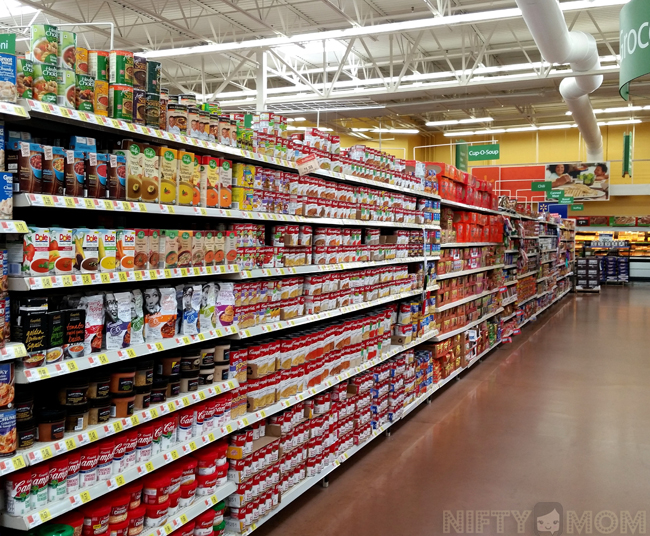 There are many brands that are included in the Labels for Education and they can be find all over Walmart and for extra savings, print off coupons for participating products.
Do you save Labels for Education?