Last year when we made our Fall Bucket List tree, there were a few things that I really wanted to do more of. Roasting marshmallows and making s'more was one of them. As my friend, Ashley, and I were discussing things to do this Fall with our families, I was thrilled when she suggested a s'mores party. We got to planning immediately.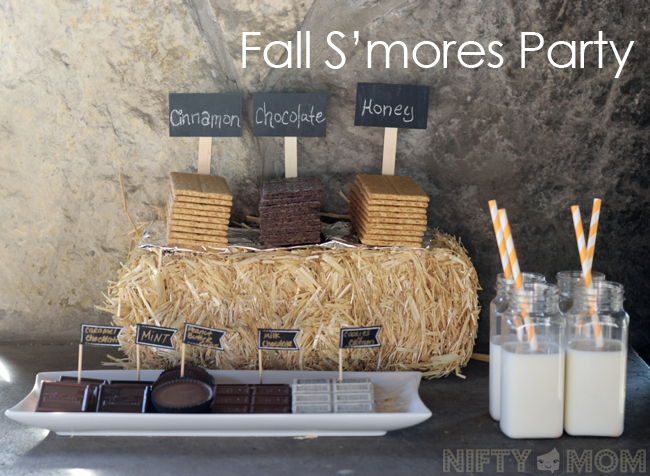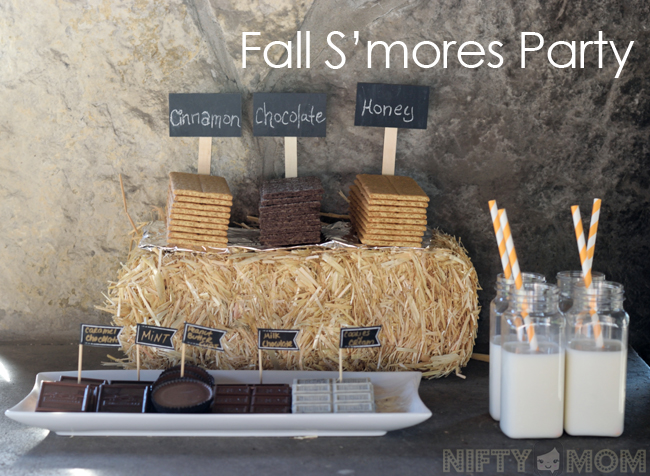 While we have a fire pit in the backyard, we haven't had a chance to make good use of it lately. We considered having the party here, but we found something better. We rented a covered picnic area at a local park complete with a playground, picnic tables, and built-in double barbecue pit. Everything we needed to keep both kids and adults continuously entertained.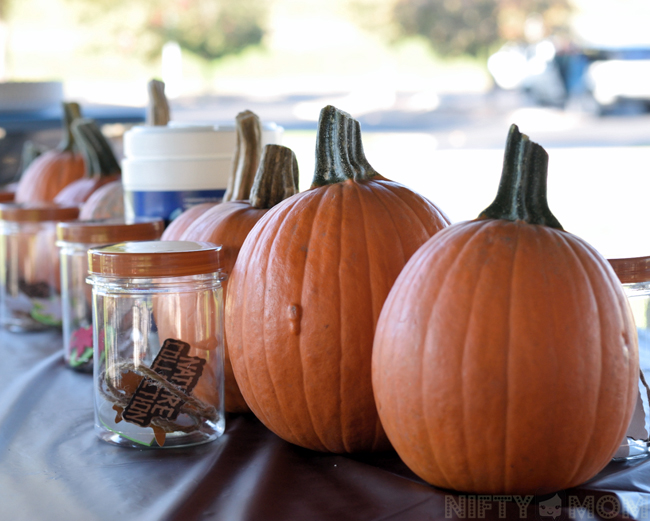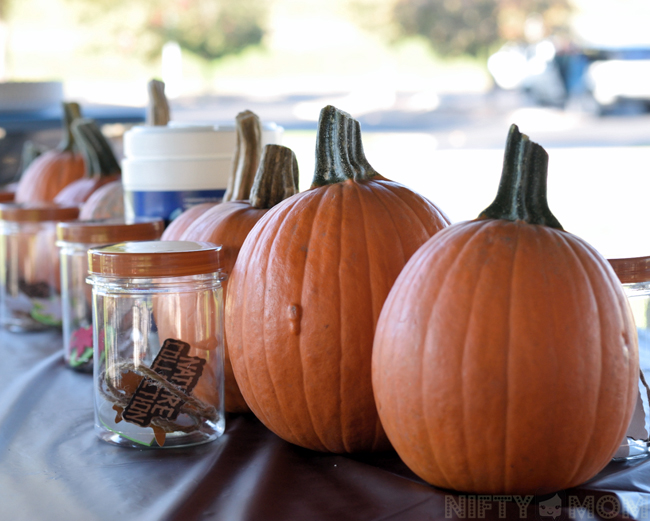 The kids had their own activity table. We were going to do a Fall Nature Walk/Hunt with them, but the weekend we planned our party for ended up reaching 80° (just 2 weeks ago). Being so warm, we decided to reschedule that part of the party so could include Fall temperatures (that post will come next week).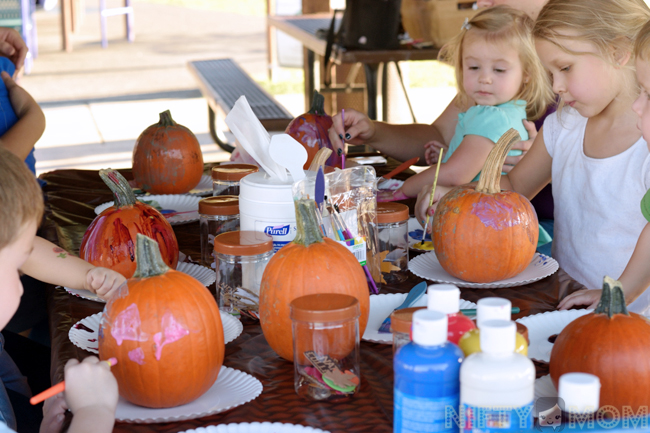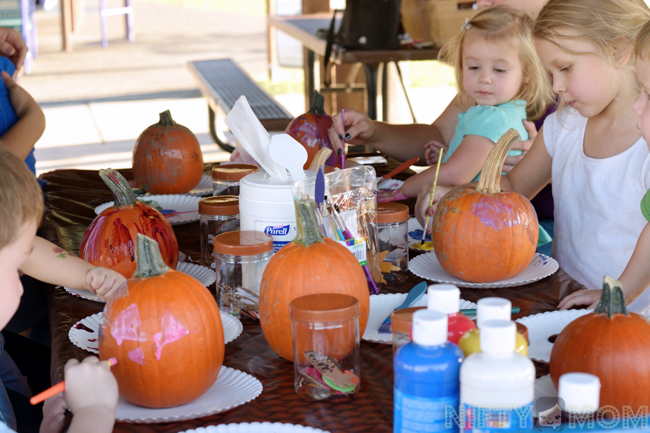 Luckily, I also got some small pumpkins for the little ones to paint. The kids were all about 2 to 5 years old, so painting outdoors was a perfect idea. We did that first thing at the party so the paint had time to dry before it was time to go.
A little tip: Having a tub of wipes on the middle of the table was probably the best idea ever. With 7 kids and a ton of paintbrushes, the messes were unavoidable and plenty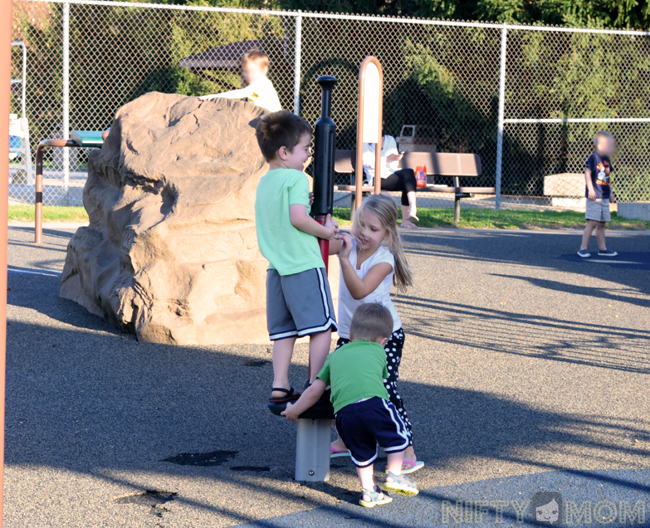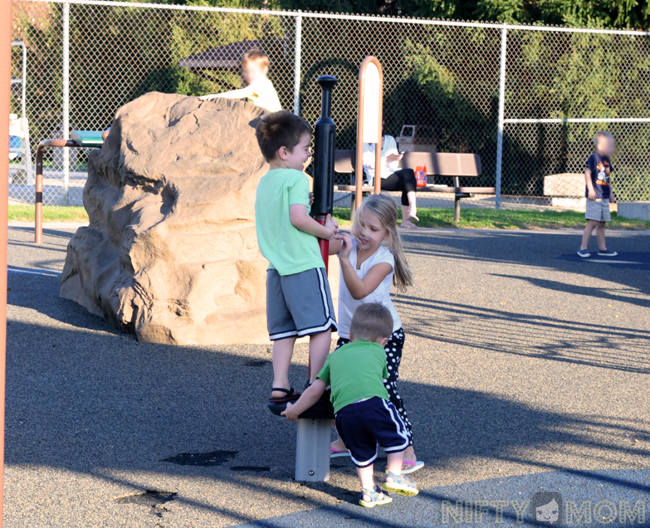 Then the kids played on the playground while my husband barbecued burgers and hot dogs. They took a short break and (sort of) ate before returning to the playground for more running around. Being the end of October, they were taking full advantage of the nice 80° weather while waiting for their s'mores.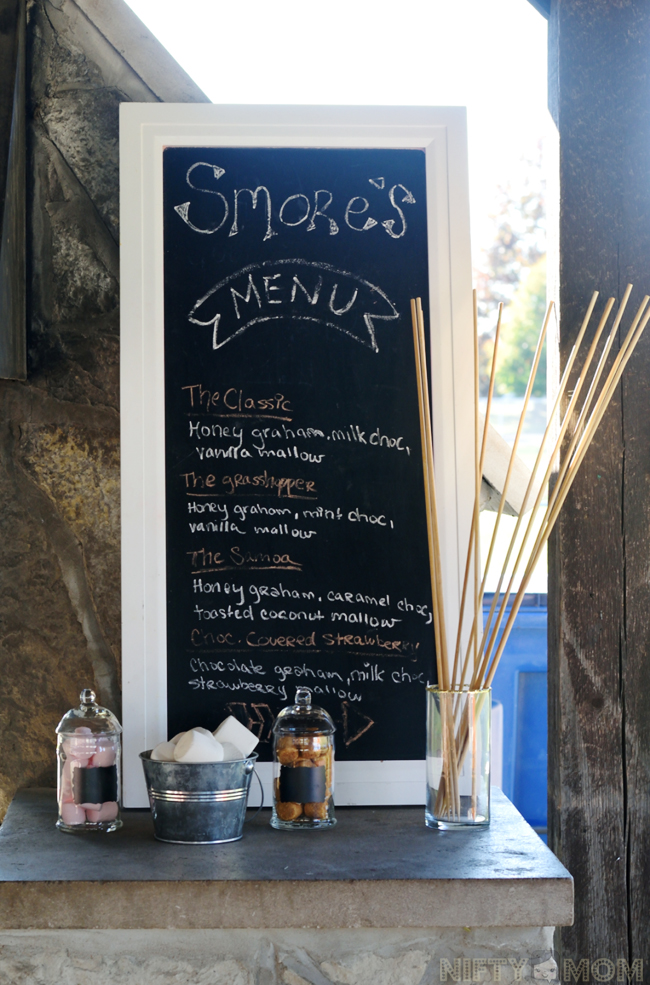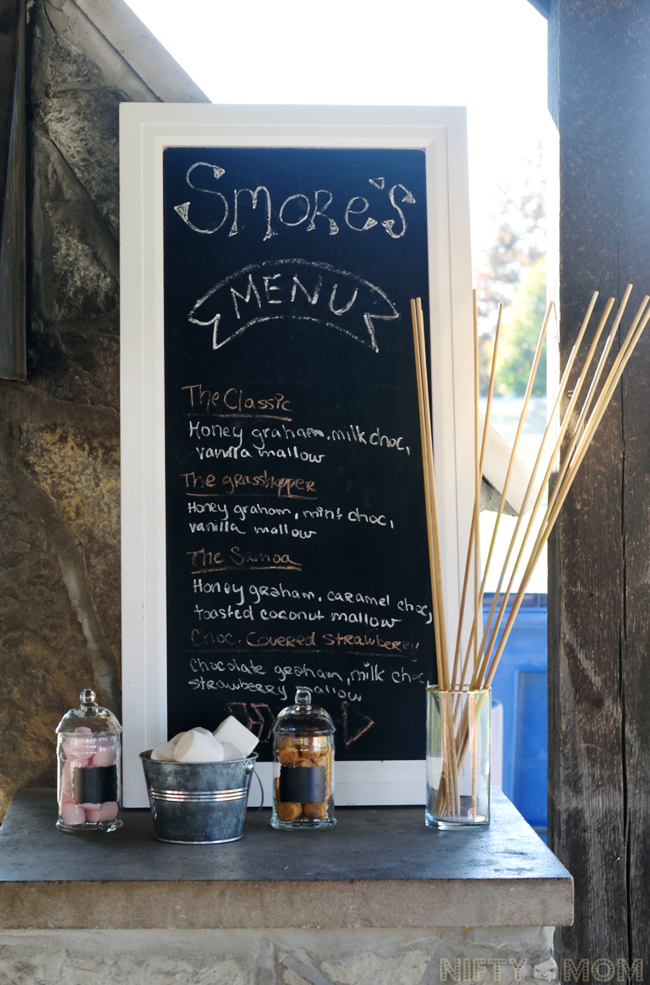 We set up everything for the s'mores on both sides of the built-in barbecue pit.
To have a successful s'mores party, it must included plenty of different flavors and varieties. We included 3 different graham crackers & marshmallows, and 5 different chocolates.
Graham Crackers: cinnamon, chocolate, honey
Chocolate: caramel chocolate, mint chocolate, peanut butter cups, milk chocolate, cookies & cream
Marshmallows: strawberry, vanilla, and toasted coconut.
With all the different flavors, the taste combinations were endless. We gave three ideas on a chalkboard (and the samoa was my favorite).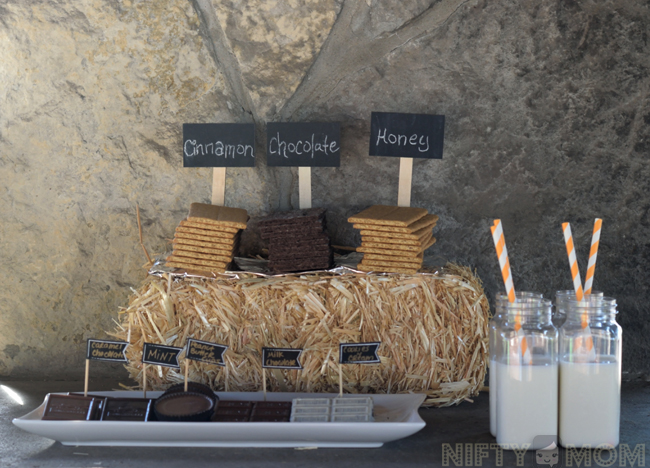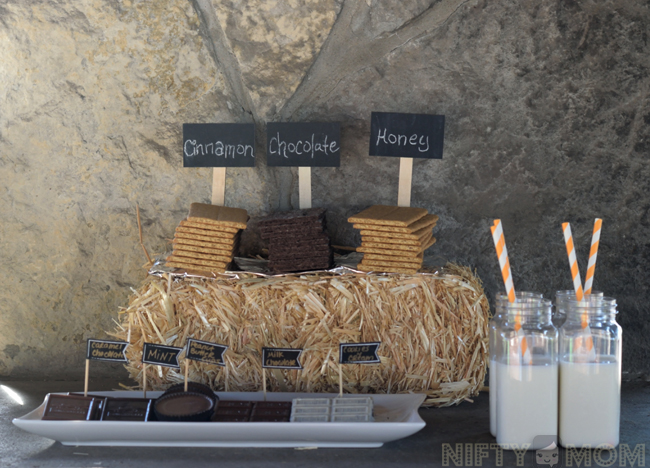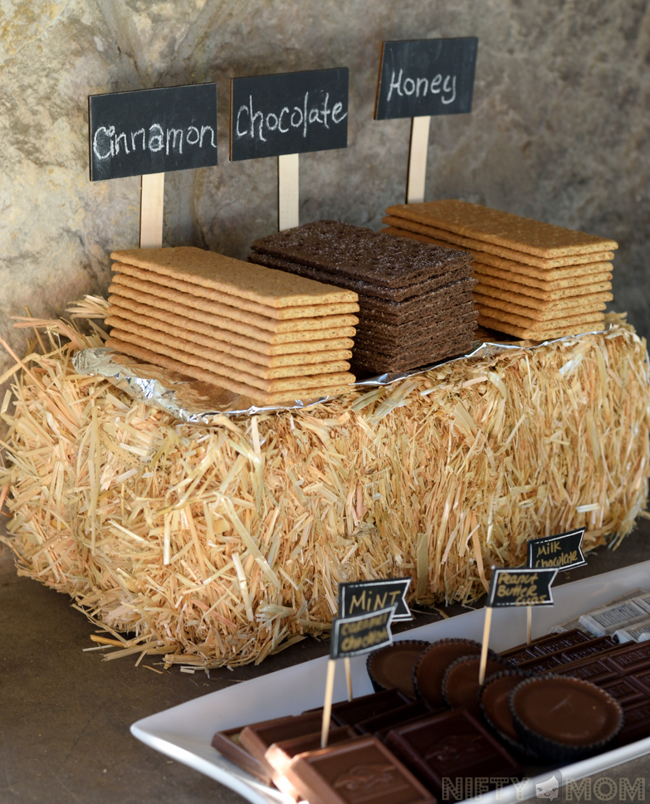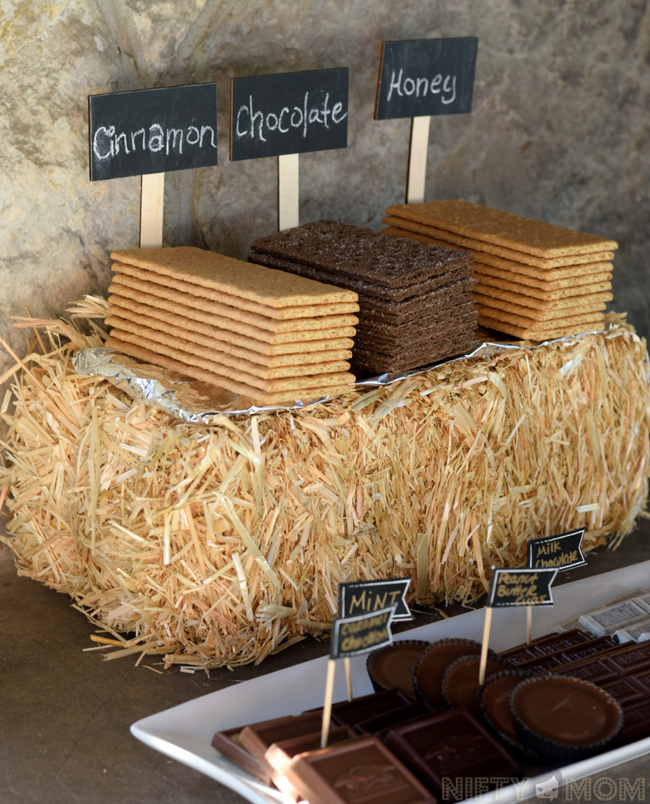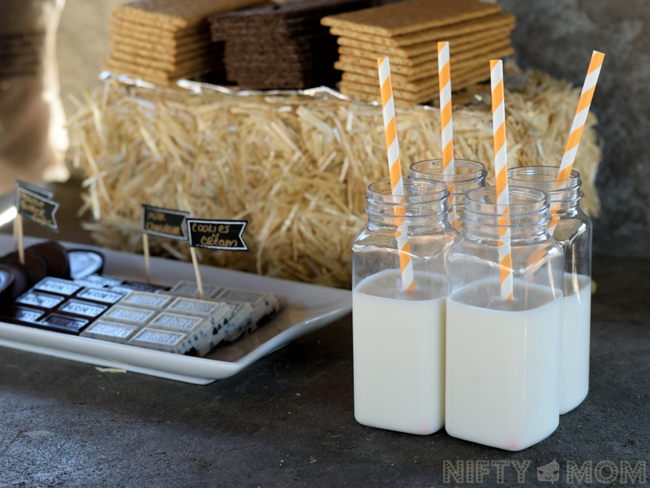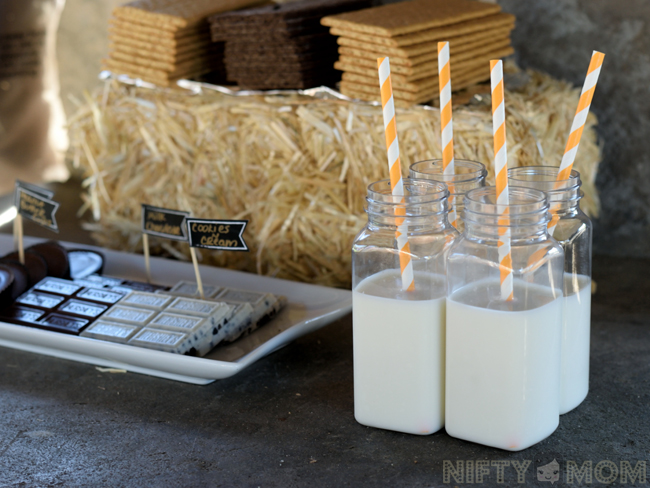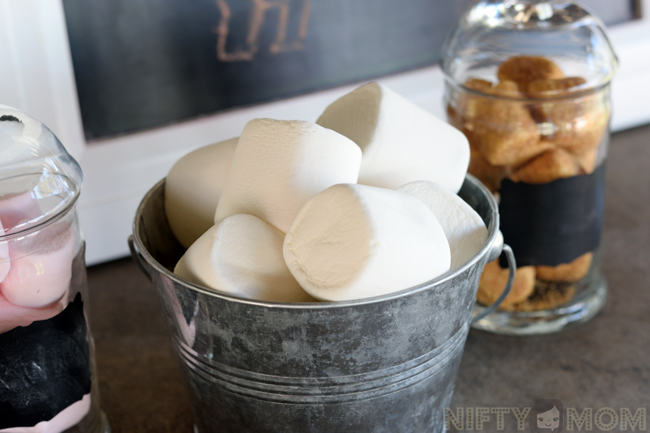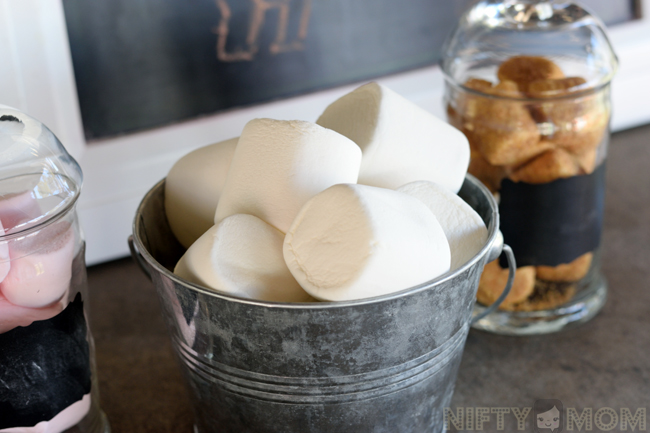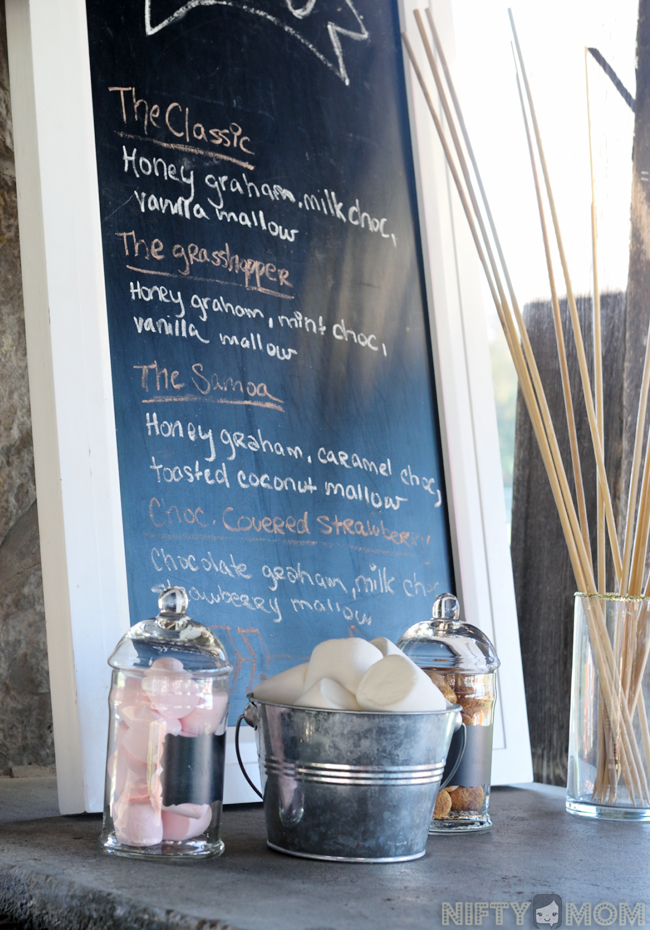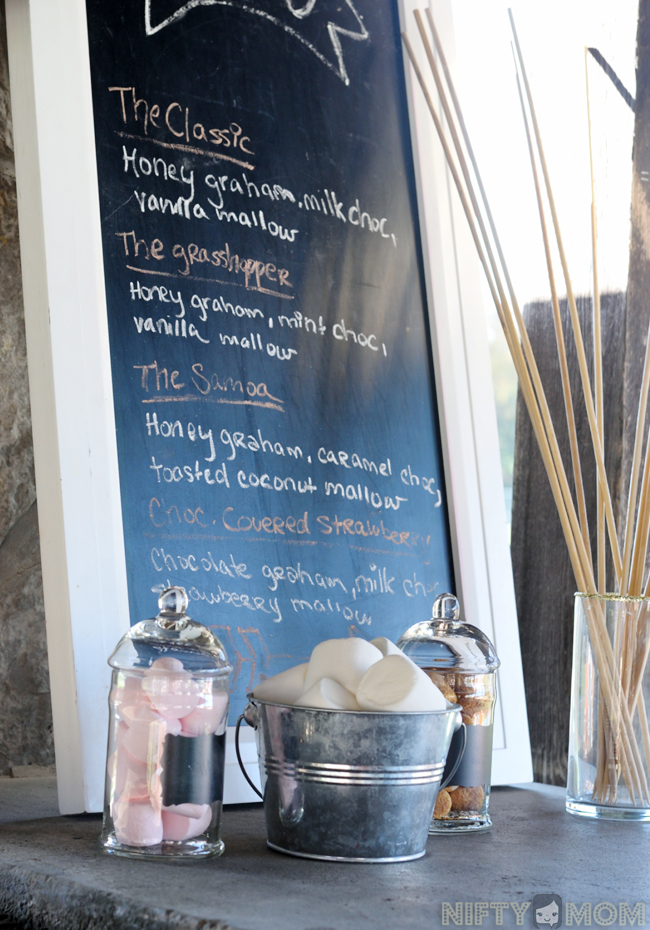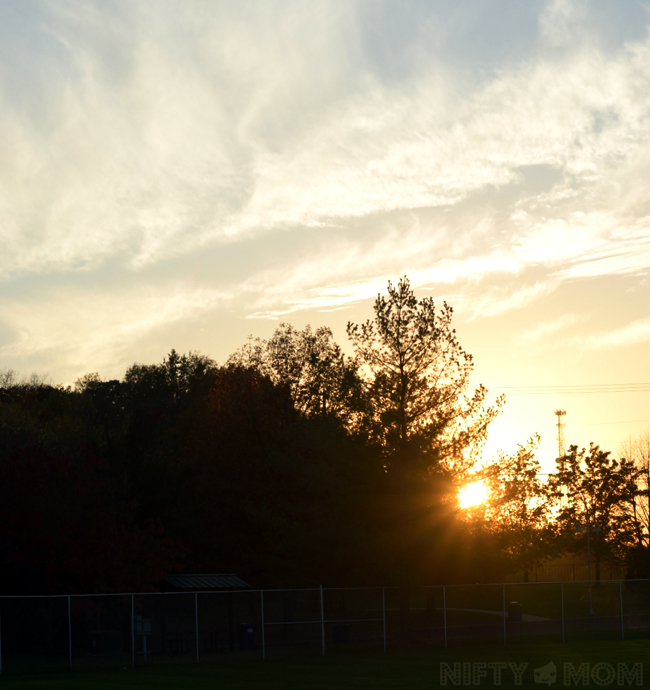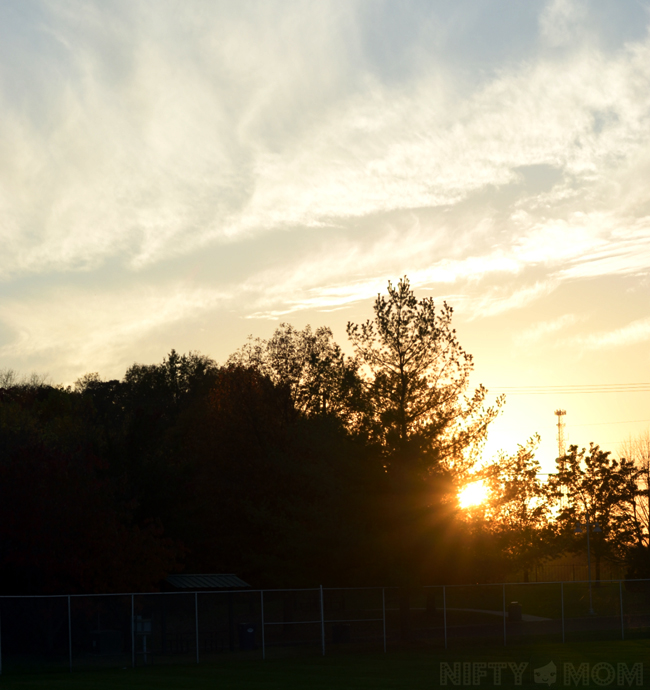 As the sun started to set, it was time to get the roasting sticks out.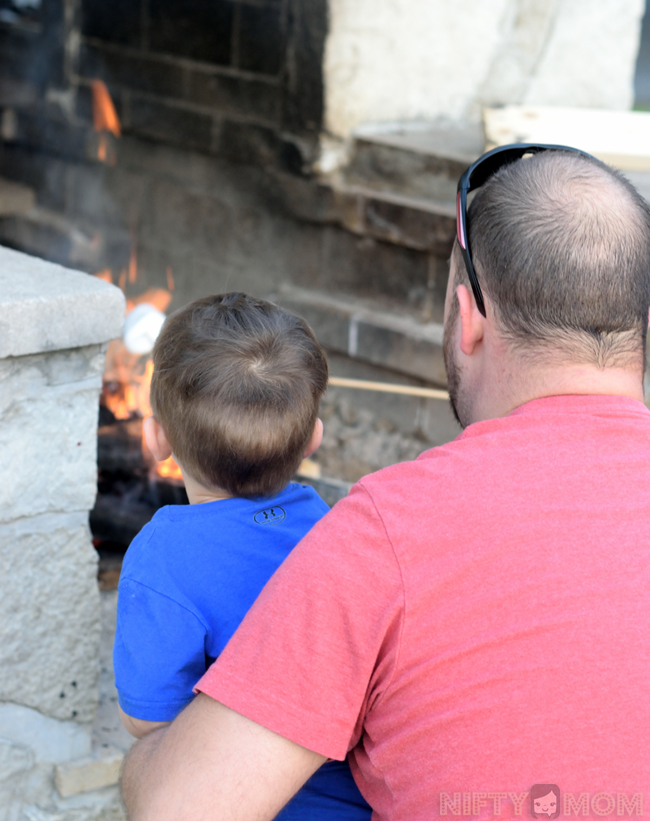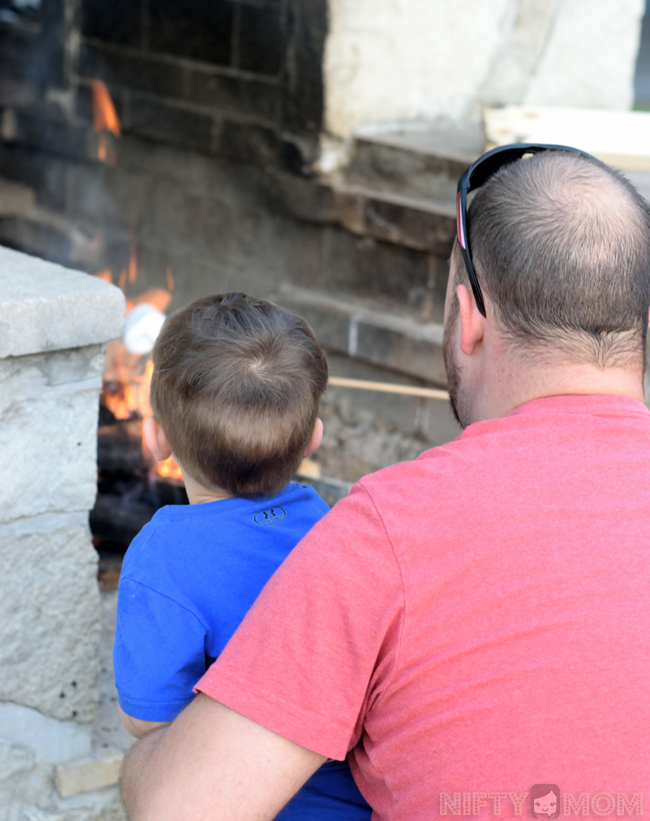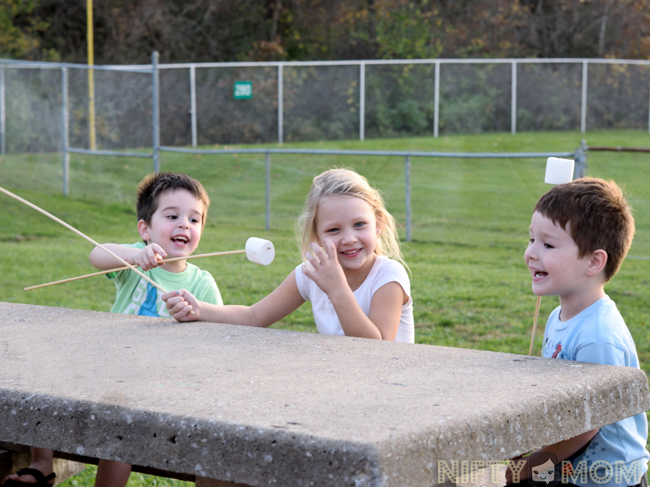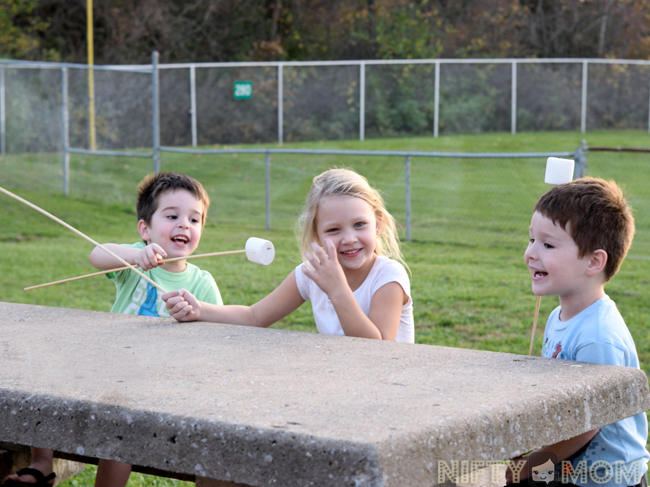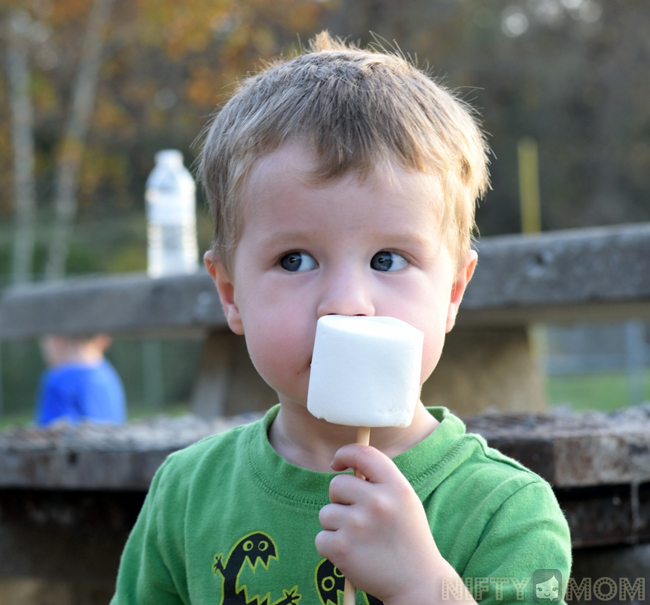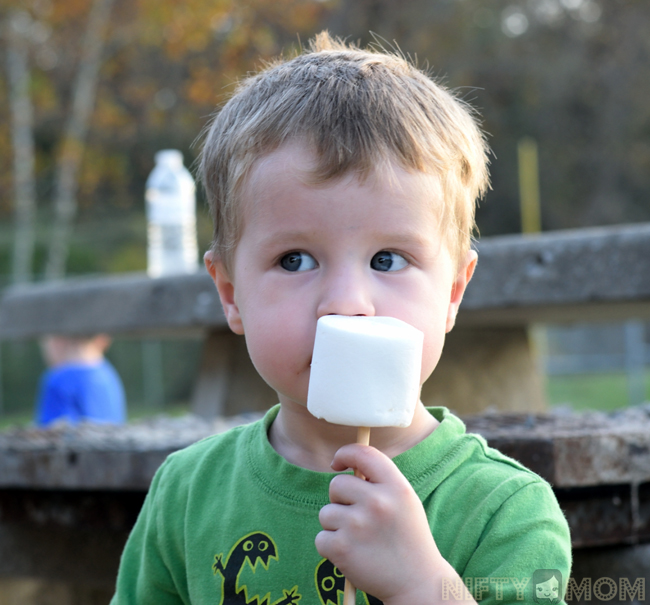 I think the kids could have just eaten marshmallows (roasted and not) all evening and been satisfied.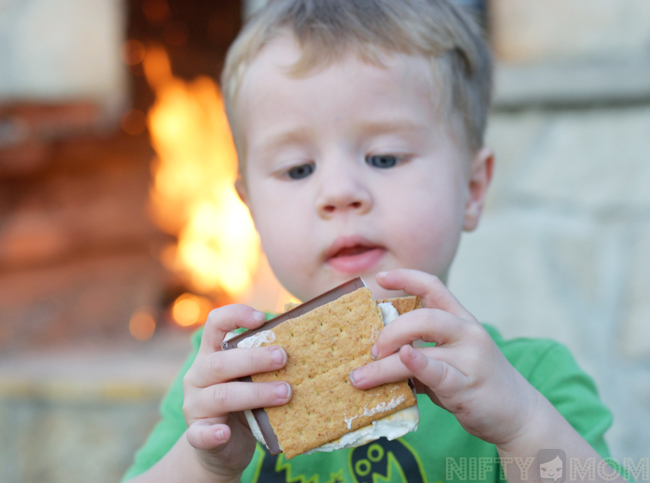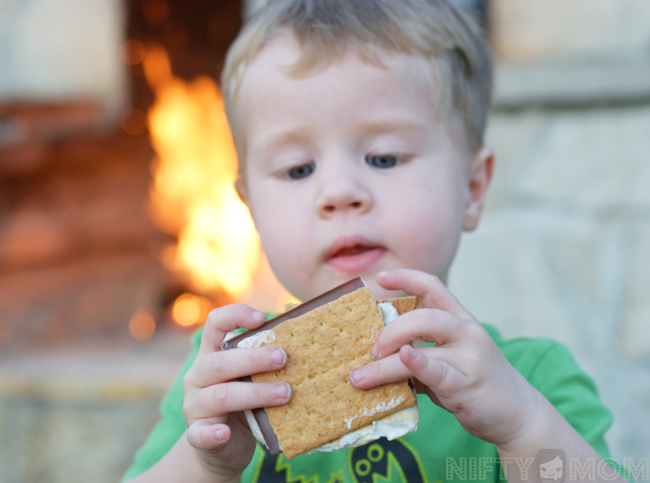 Even though the weather didn't feel like Fall, it was still a great outdoor Fall party with plenty of laughs, chats, and full bellies.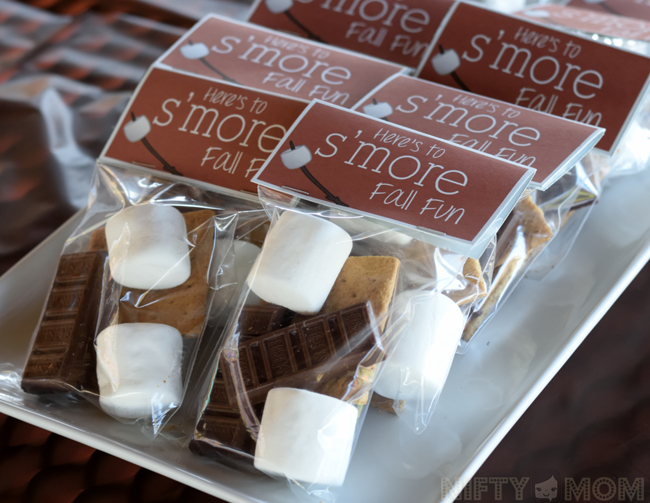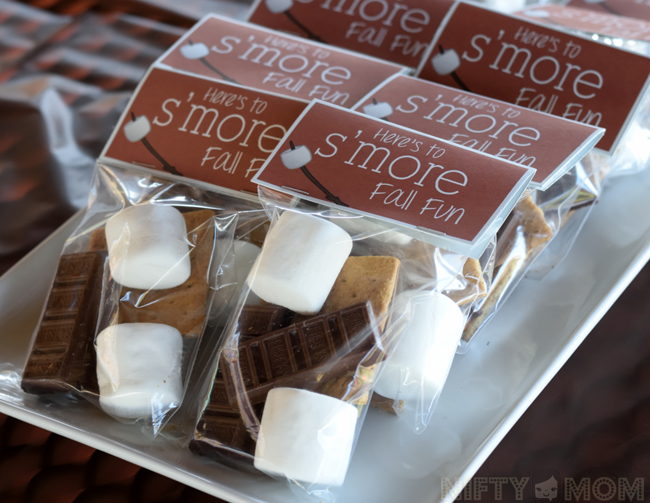 I also made some cute treat bags for everyone to take home. You can download this printable PDF to print out and make your own treat bags! I just folded the cutout label over a full 4×6 plastic bag (100 for just $2 at Walmart). The treat bags were a huge hit and also got everyone asking when our next themed party is going to be.