This cleaning tips shop has been compensated by Collective Bias, Inc. and its advertiser. All opinions are mine alone. #CleanForTheHolidays #CollectiveBias
When it comes to the holidays and entertaining, I am always rushing around to make sure everything is ready for our guest. As you may already know, I actually enjoy cleaning and keeping an organized house, which comes in handy during this stressful time.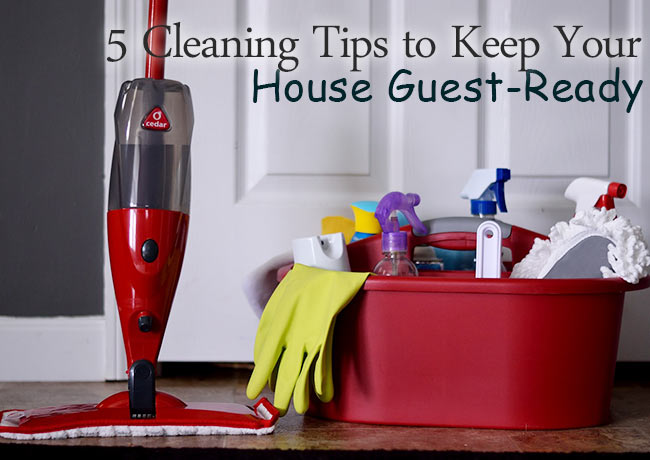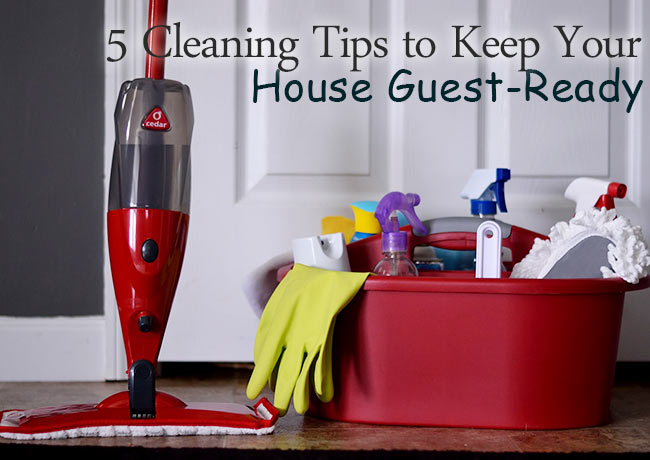 When entertaining, or expecting last minute guests, the last thing I want to do is worry about how clean the house is. I would rather be preparing the food and drinks. Cleaning daily keeps these tips easy and manageable.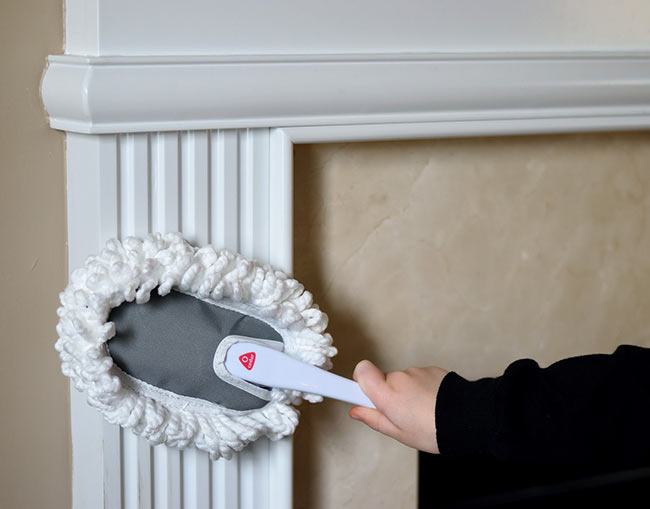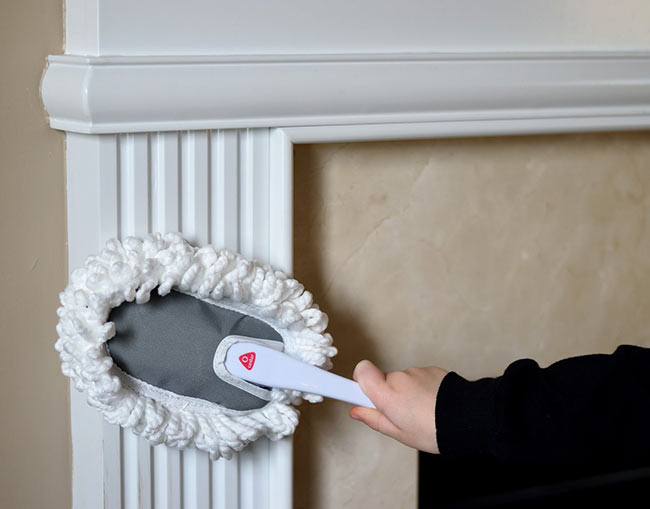 1. Daily 5 Minute Clean: I try to clean up each room every day, with at least a five-minute clean. When you are focused, a lot can get done in five minutes or less. This includes simply wiping down counters, sweeping, putting things away, or vacuuming. Don't do the same things each day. One day take that time to clean the windows, then the next dust, etc. Look around and see what needs the attention the most.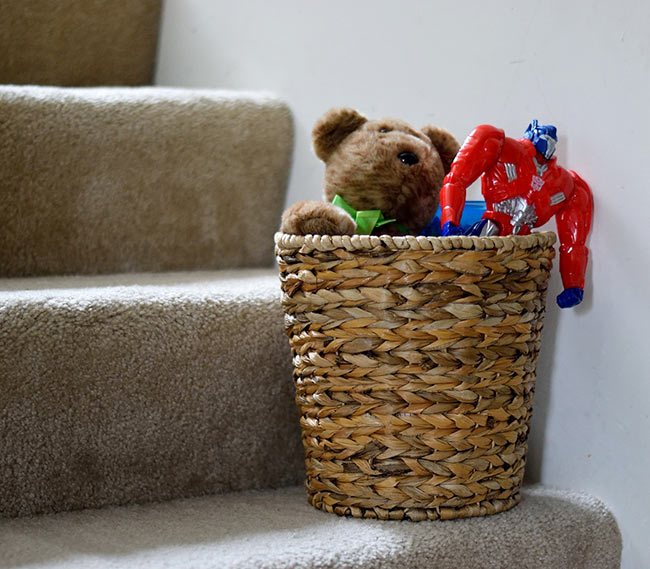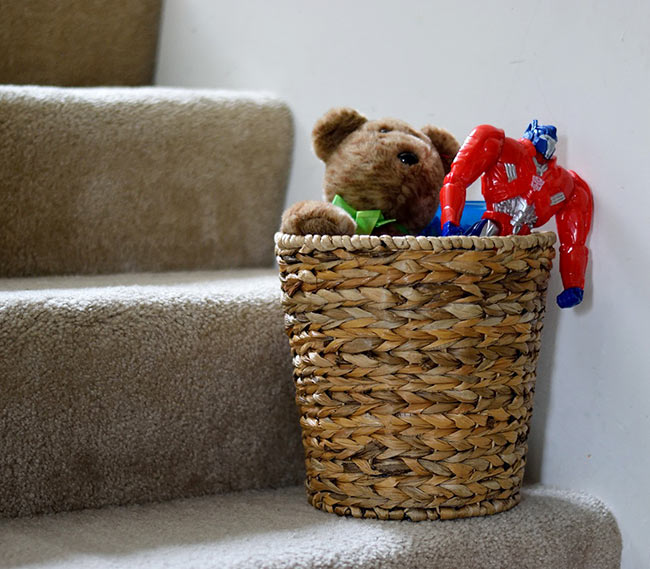 2. Keep a Basket for Clutter: I like to keep a basket near the stairs to gather clutter that needs to go back upstairs. Most of the time it is toys the kids bring downstairs from their rooms. Right before guests arrive, take a minute and walk the house and fill the basket and take it to another room out of view.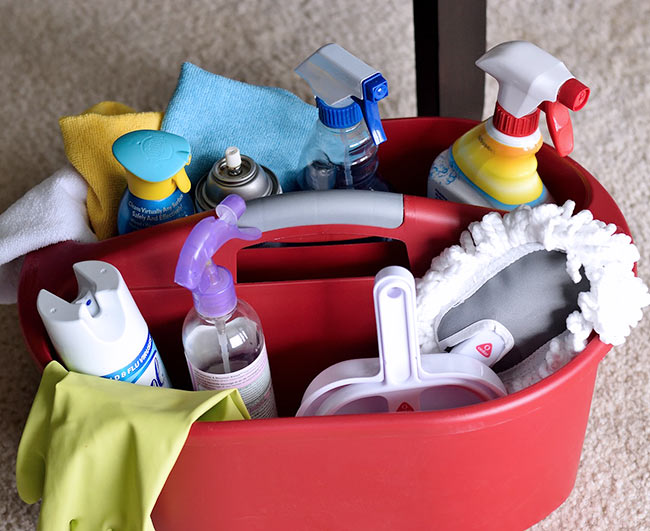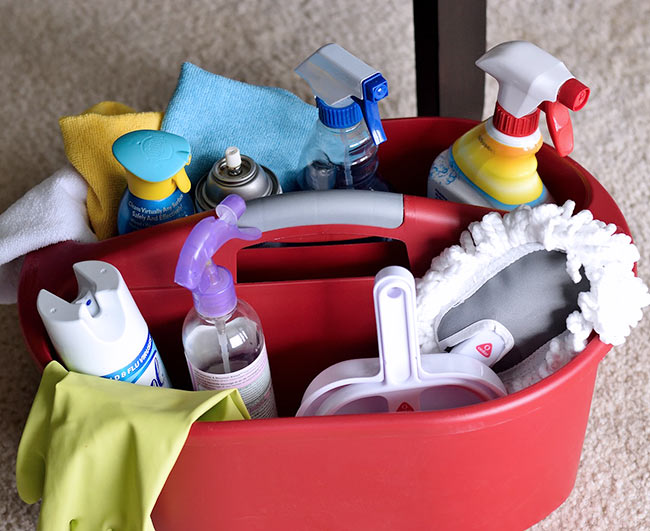 3. Have a 'Go-To' Cleaning Bucket: Keeping essential cleaning supplies together is important. Having them in a bucket makes it easy to pull out and move room to room. This also makes the 5-minute room clean easier. In my bucket, you will find different surface cleaners, air freshener, disinfectant spray, towels, small hand broom/dustpan, and a duster.
4. Color Coded Cleaning Cloths: This really helps when going room to room. I like to keep three different colored cloths in my bucket for the different cleanings. One is for the glass cleaner, one for wood cleaner, and the other for the multi-surface cleaner. This helps me easily keep track of what I am doing. It helps if the cleaning cloth color matches the bottle color of the cleaner.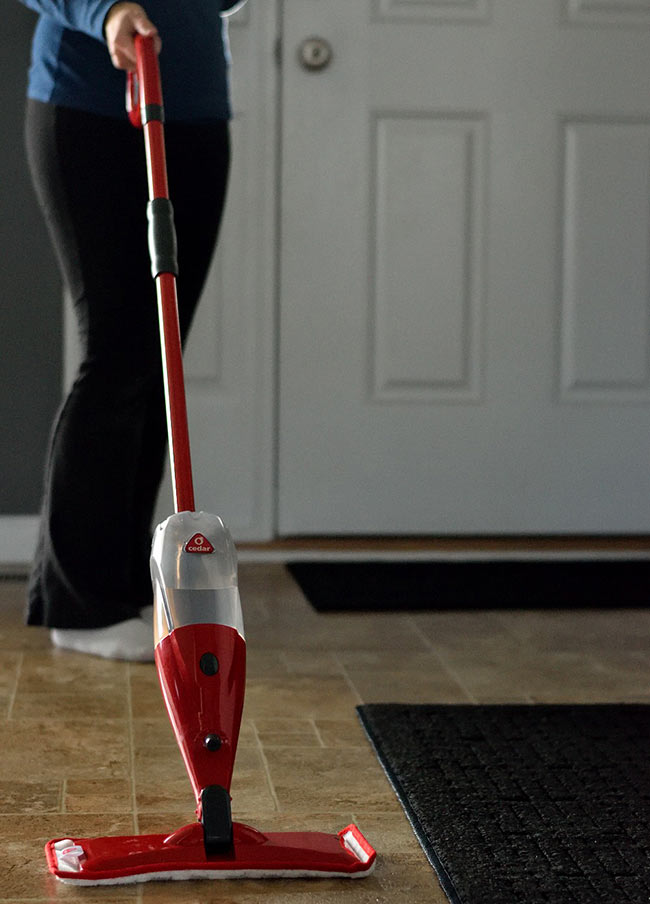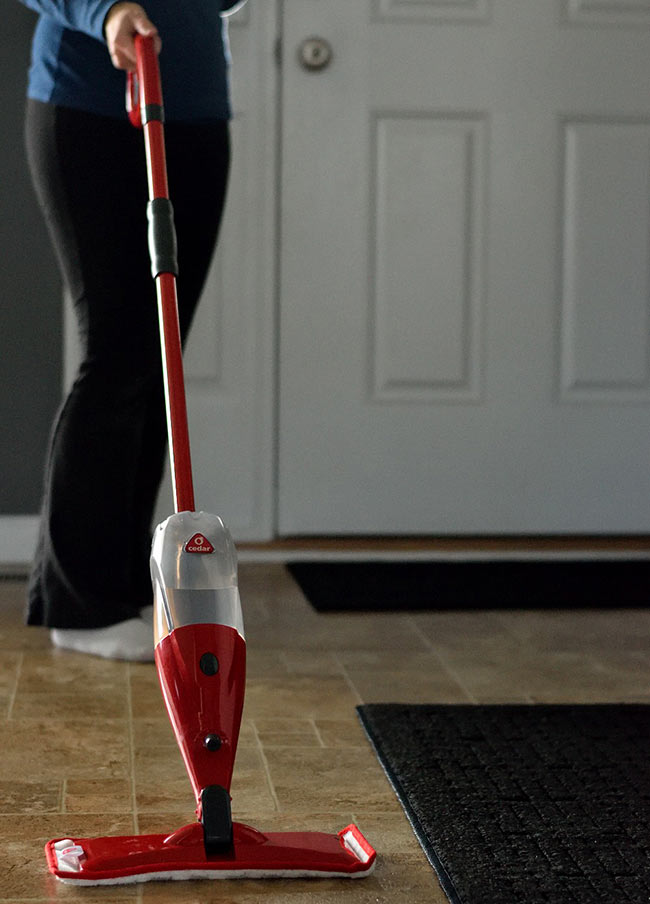 5. Keep the Floors Clean: This can be difficult with the precipitation of the winter months. Even with rugs by the front door, the rain, sleet, and snow will always find a way to make a huge sloppy mess. With the O-Cedar ProMist spray mop, I can quickly clean up any mess that is tracked inside. Any cleaning solution can be used in the spray mop's refillable bottle, which makes it extremely convenient.
It's important to keep two microfiber pads on hand, so if one is being washed, I can still keep my floors cleaning. I can easily take just a minute or two to clean the foyer throughout the week and right before guests arrive.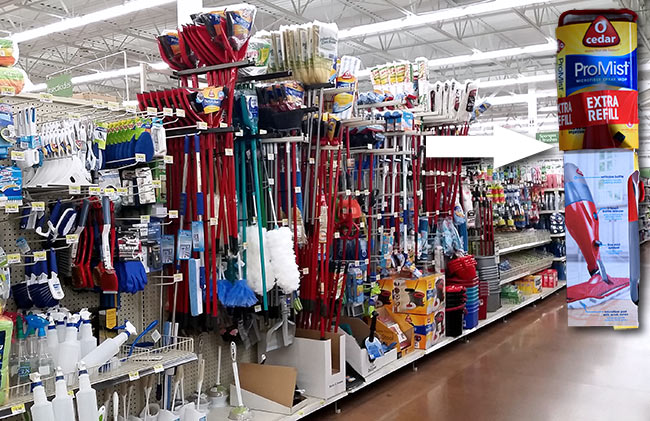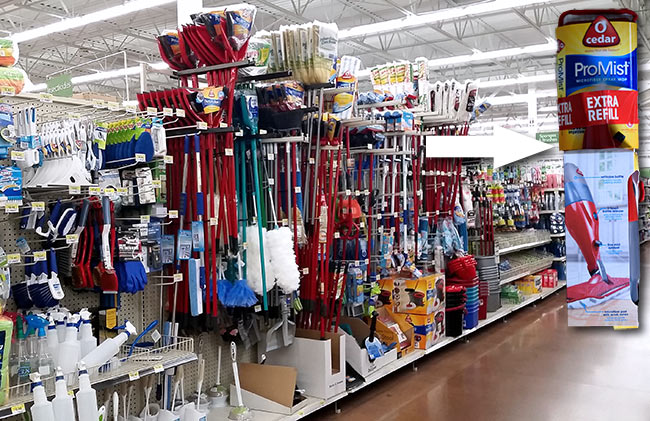 The O-Cedar ProMist and other cleaning products can be found at Walmart in the cleaning supply aisle with the brooms and mops.
How do you keep your house ready for guests?