I'm sharing a road trip kit with Goldfish® Crackers as part of a sponsored post for Socialstars. #GoldfishCrowd
I have always loved road trips. Driving for over an hour or more, listening to music and just relaxing is a must-do each year. However, taking a road trip isn't as easy as it was before we had kids. It is a totally different experience.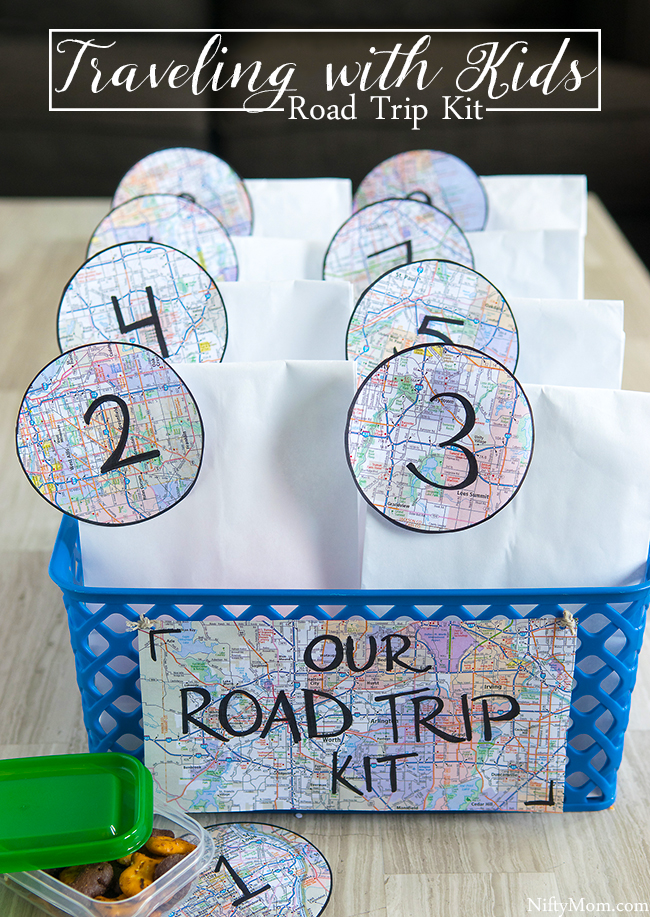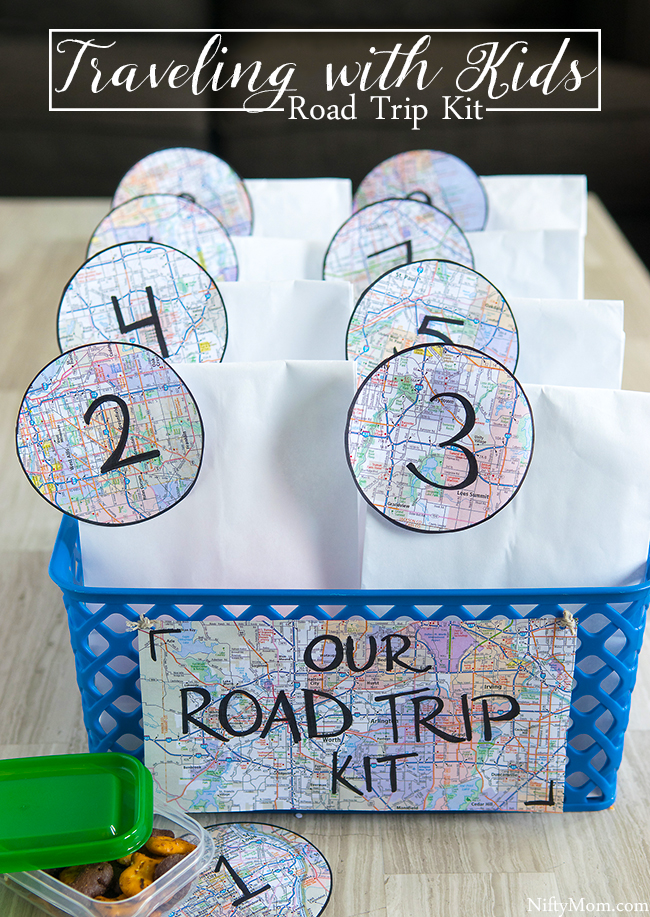 It's been 2 weeks since the last week of school for my oldest. That means summer break has already started and then in just three months I will have a second grader and a kindergartner. I am honestly not ready to talk about that yet.
Back to summer break. The month of June is almost already completely scheduled to the max with events and activities. I have high hopes of still making time for a few road trips with the kids. I have four places in mind and I am determined to make them happen before school starts back up.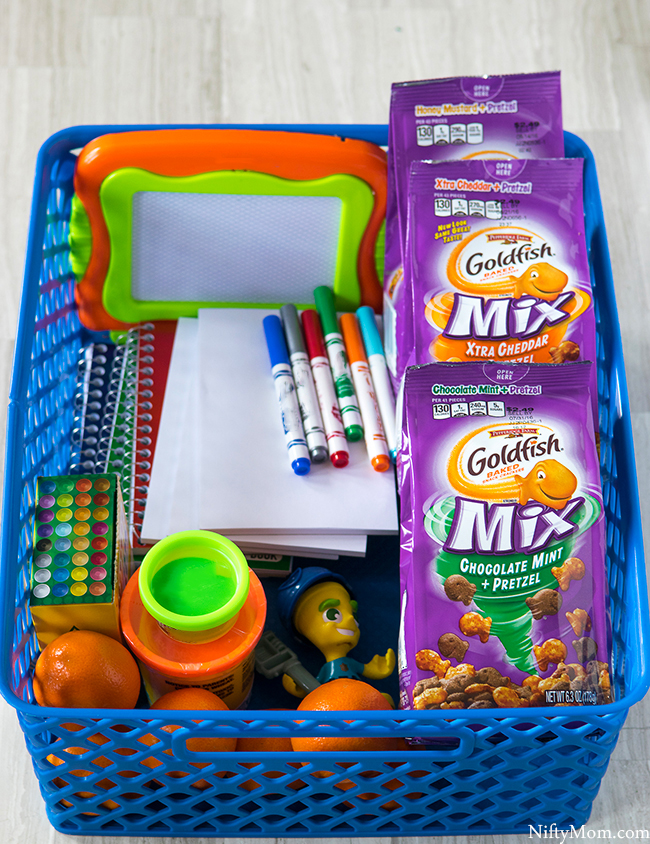 Since traveling with three kids can take a lot of entertaining, I have put together a Road Trip Kit we can use each time we hit the open road. The key is to find different surprise ways to keep them busy.
First, I gathered different items to add to paper bags that they can snack on, play with or create. Some ideas can be:
Small notepads
crayons and markers
New small dollar toys
Cards
Note Cards
Travel Games
Coloring Books
Reading Books
Fruits
 Goldfish® crackers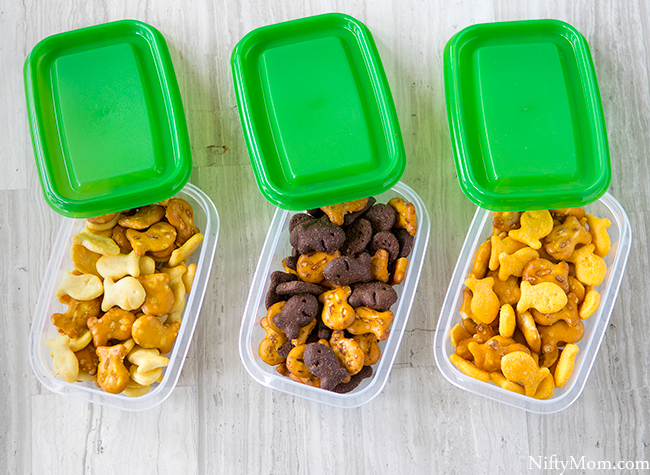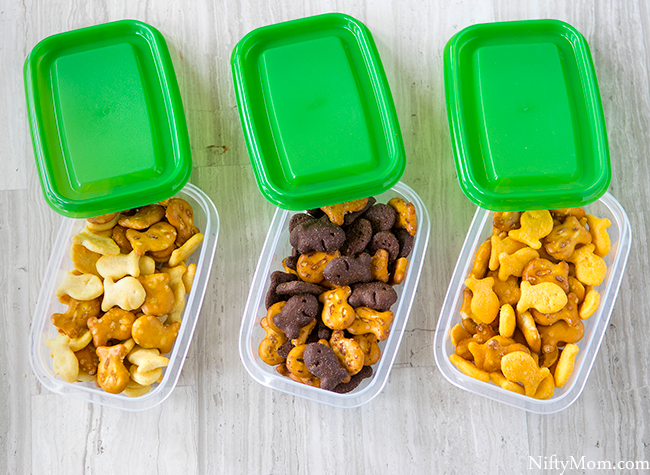 Snack mixes have always been an essential for our road trips, and with Goldfish® Mix crackers, it's extremely easy. There are three varieties of Goldfish® Mix: Xtra Cheddar + Pretzel, Chocolate Mint + Pretzel, and Honey Mustard + Pretzel. All pack a blast of flavor and a little change up at different snack times.
Using all three in different containers and different surprise packages means a totally different snack through out the trip. Goldfish® crackers are also great for road trips because they can be used with learning activities.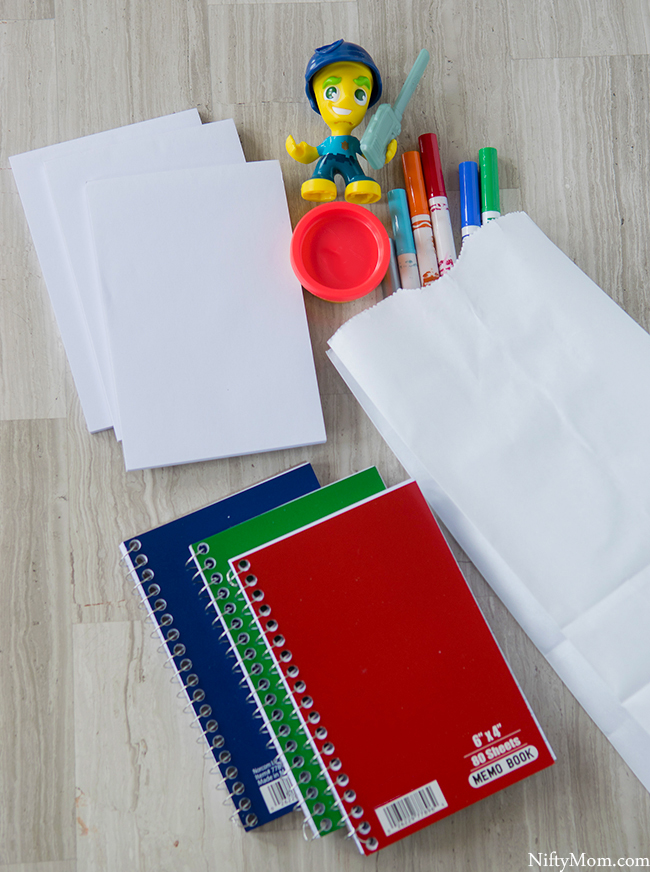 Next, I put the different snacks and activities into seperate white paper bags. You can use as many bags as you would like. I suggest at least one bag/surprise for every 30-60 minutes of the trip, depending on how long you think each one will keep their attention.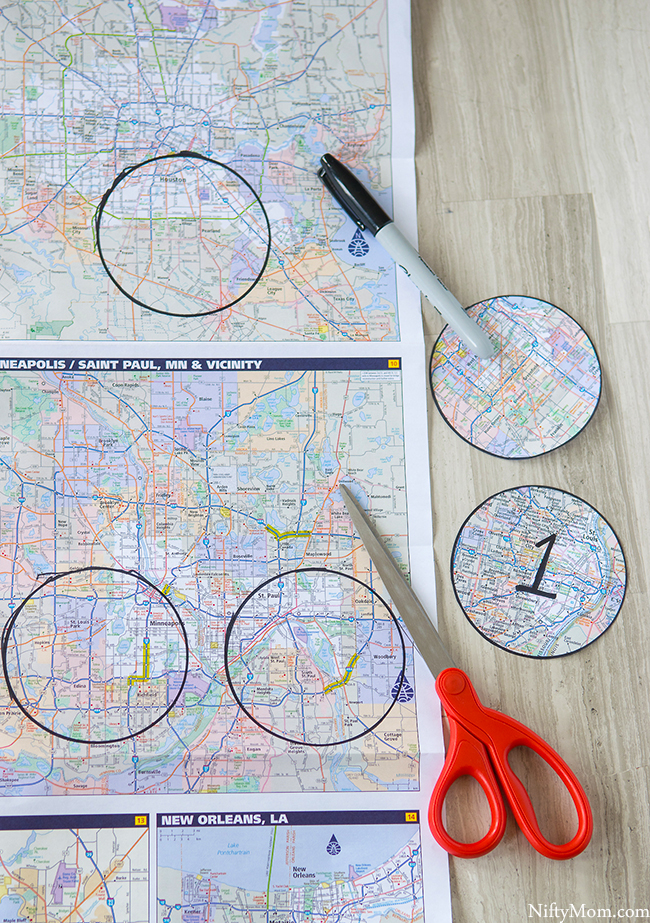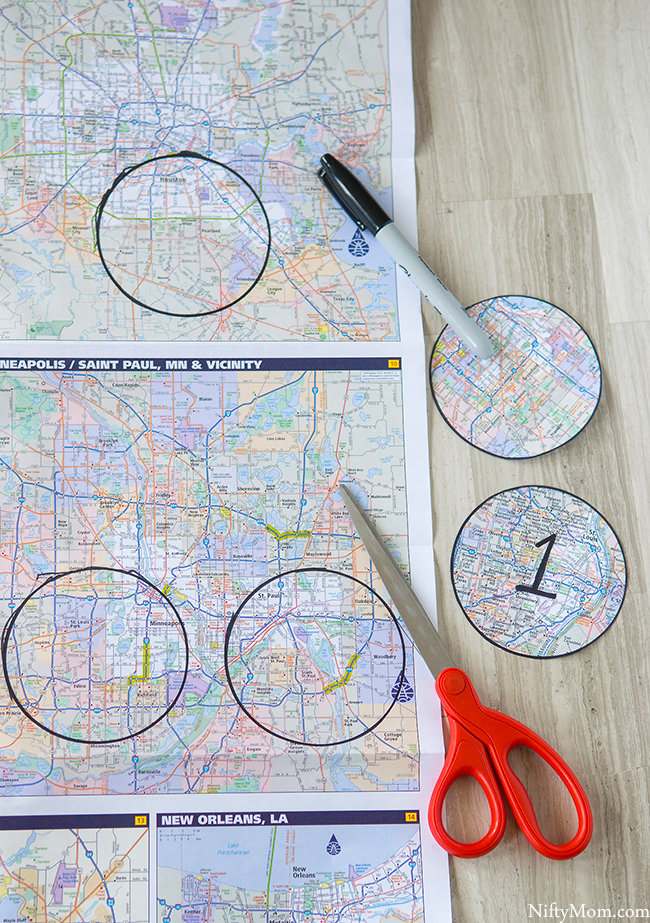 To mark each bag, I used a road map to make circle labels. I traced a can and cut out the circles, numbering them 1-10.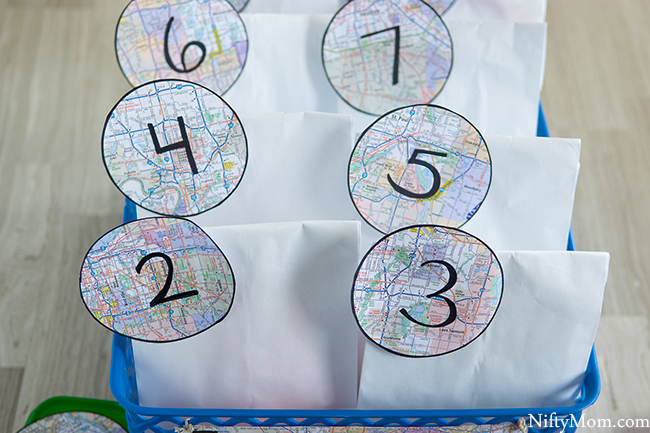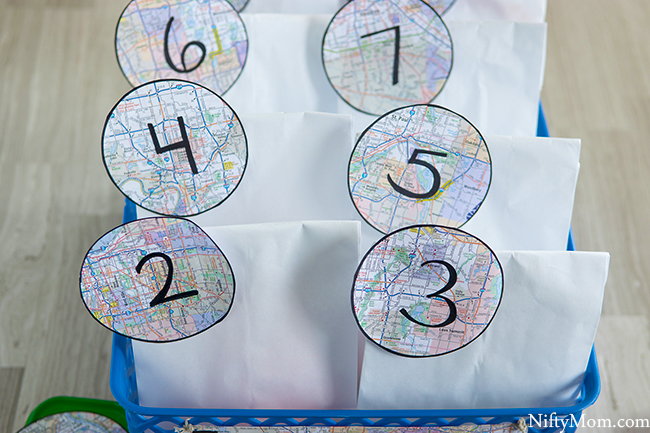 Each bag then gets it's own number and placed into a basket.
I highly recommend making a list of what is put into each bag. This way you can tell them what to open and spread out the snacks.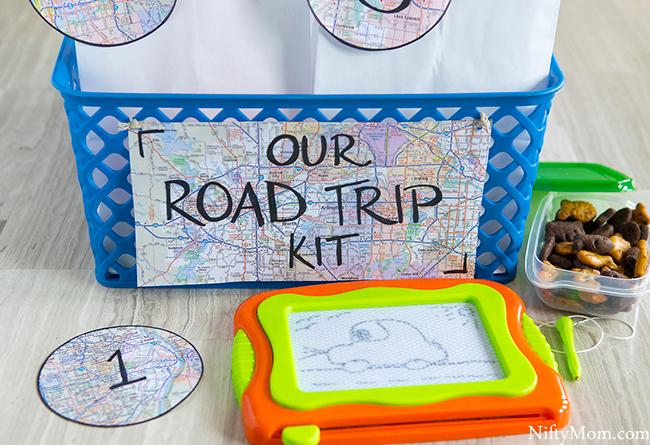 While on the road, at designated times, let the kids open a specific bag number. Just opening them is exciting enough and then they get a snack or new activity to keep them busy.
How do you keep the kids busy on road trips?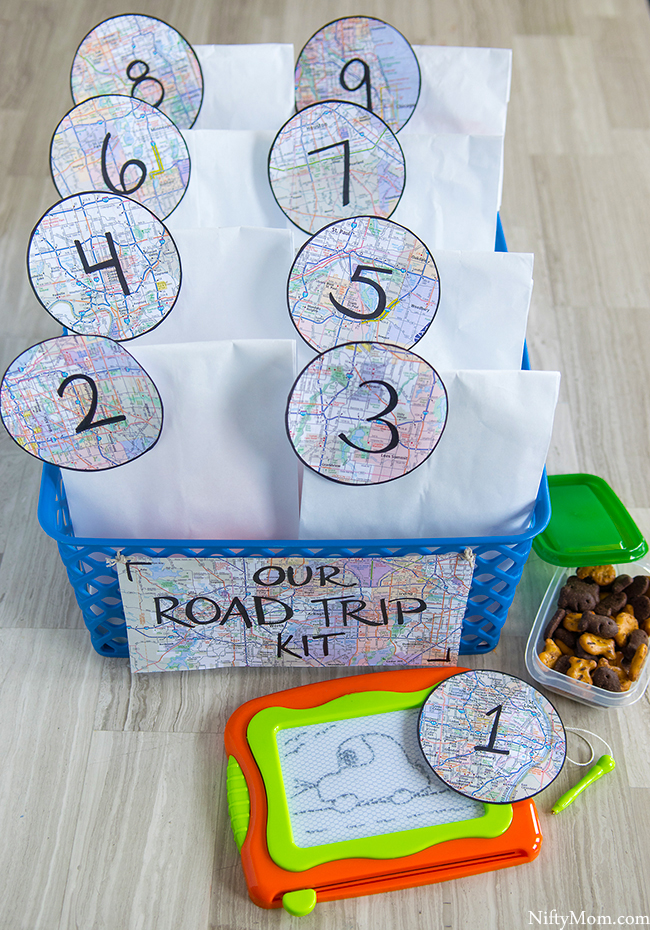 Did you know Goldfish® snacks has a #GoldfishTalesPromotion going on? Now through 6/30 you can create a photo or video that shows off Goldfish crackers in a Great Outdoors theme via Twitter or Instagram with the hashtag #GoldfishTalesPromotion to enter. Posts using #GoldfishTalesPromotion may appear in the gallery on GoldfishSmiles.com. No Purchase Necessary. Open only to 50 US/DC residents 18+. Ends 6/30/16. Official rules and more at www.GoldfishSmiles.com. Void where prohibited.