This post is sponsored by Vocalpoint and Dick's Sporting Goods®. All opinions are my own. 
Last week school finally started. The day before the first day, we were scrambling to make sure we had everything we needed to have a successful start to the school year. It was that day I realized we forgot a couple very important things.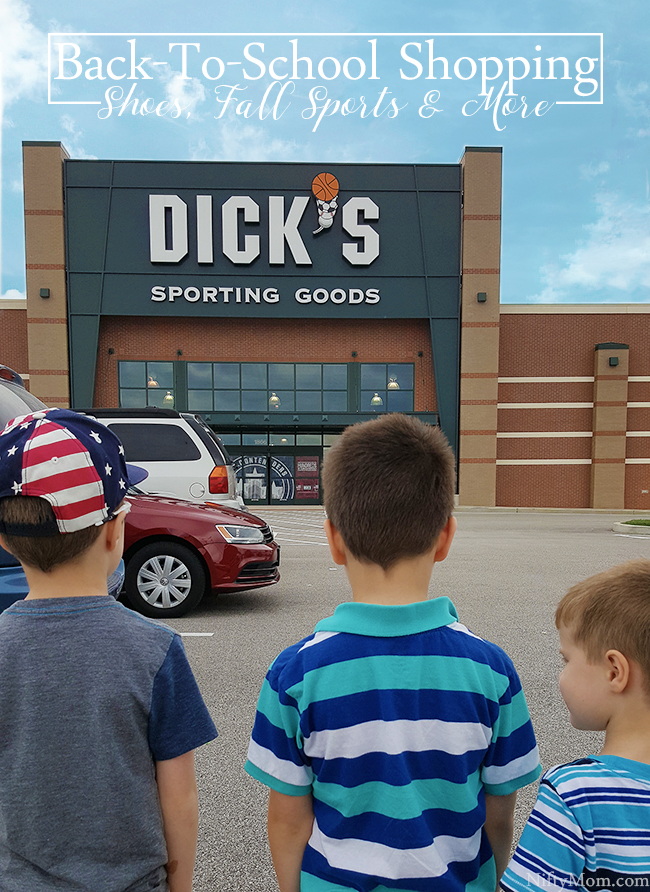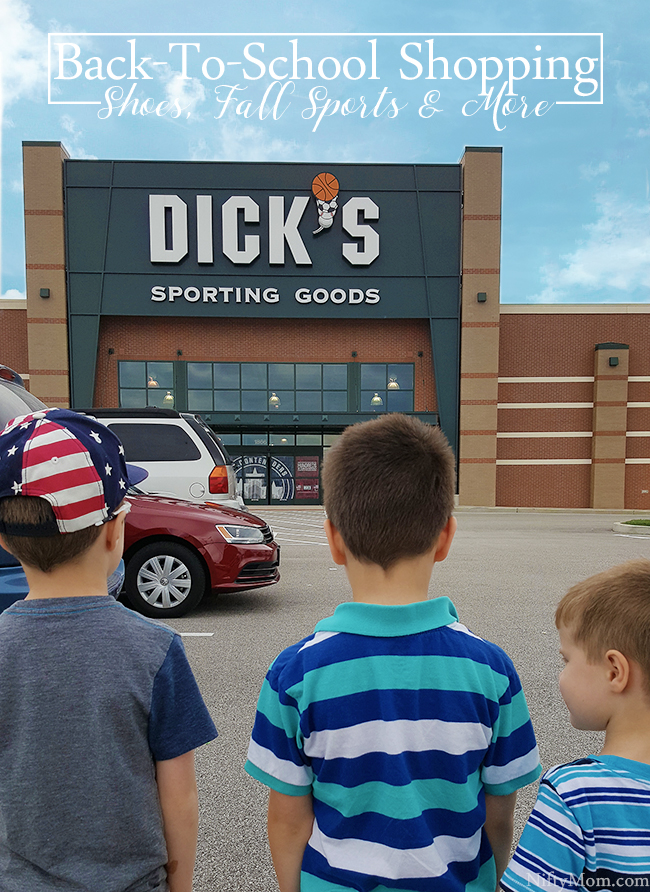 The boys desperately needed new shoes. These growing boys go through shoes way too fast. They needed some shoes that would hold up at daily recess, P.E. class and their day-to-day activities. My oldest also needed some more shirts. We loaded up the car and headed out on what I hoped wouldn't be an all-day event.
Tips for Quick Back-to-School Shoe Shopping
Try on current shoes, first. Are there different types of shoes needed? Is the current size too small, too narrow, etc? When we were doing this, I discovered my son's soccer shoes were also too small. Glad I checked, because I was able to get them at the same time, instead of making an additional trip later.
Make a list before you head out. Do they also need socks? Having a list isn't saying you won't get more (I am often guilty of such), but at least you don't forget anything!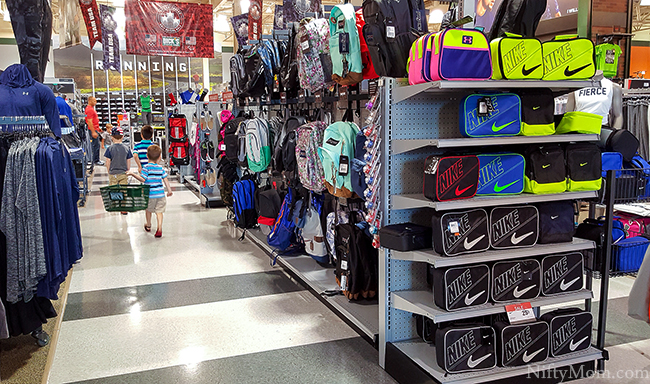 Bring a pair of socks. It's summer right now so if they are in sandals when you go to the store, you want to be prepared. Have them bring a pair of their typical socks. One of my boys likes thick socks so it is helpful that is what he tries this new shoes on with for proper fit.
Pick a store that has more than just shoes to get the most you can without making numerous shops all over town. We started (and luckily ended) our shopping at Dick's Sporting Goods®. They have backpacks, lunchboxes, clothing, shoes and more.
Let them hold their own basket, or push a cart. My kids love having 'their' own things. This means less bickering and more independence.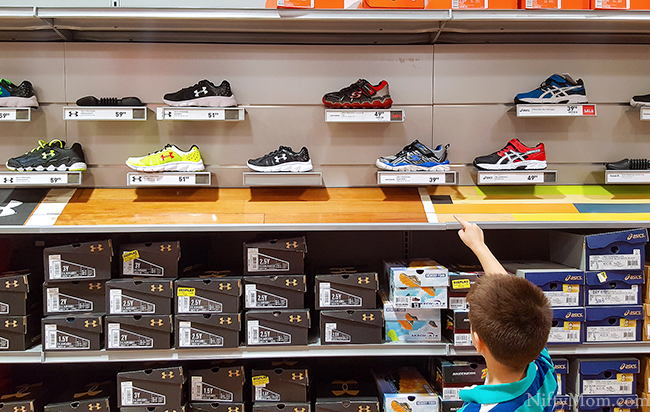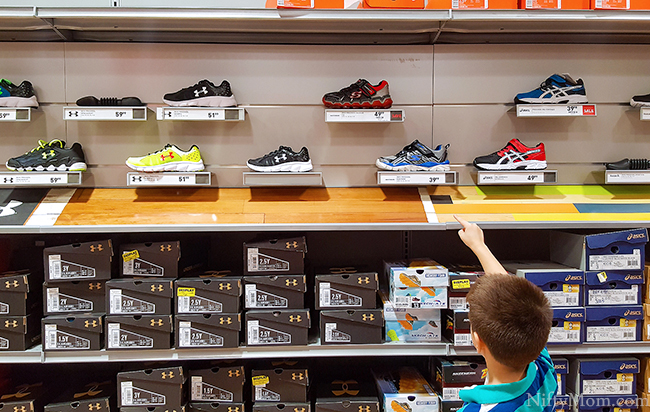 Give the kids the first selection. I let the boys each pick their favorite first.
Ask detailed questions about what they like about the shoe and why. Is it the color? The pattern? The shoelaces? This gives me an idea of what they want. I can then suggest other shoes based on that. My youngest loved a blue pair of shoes that had laces. Since he can't tie shoes yet, I suggested a similar pair with Velco straps and he was still happy.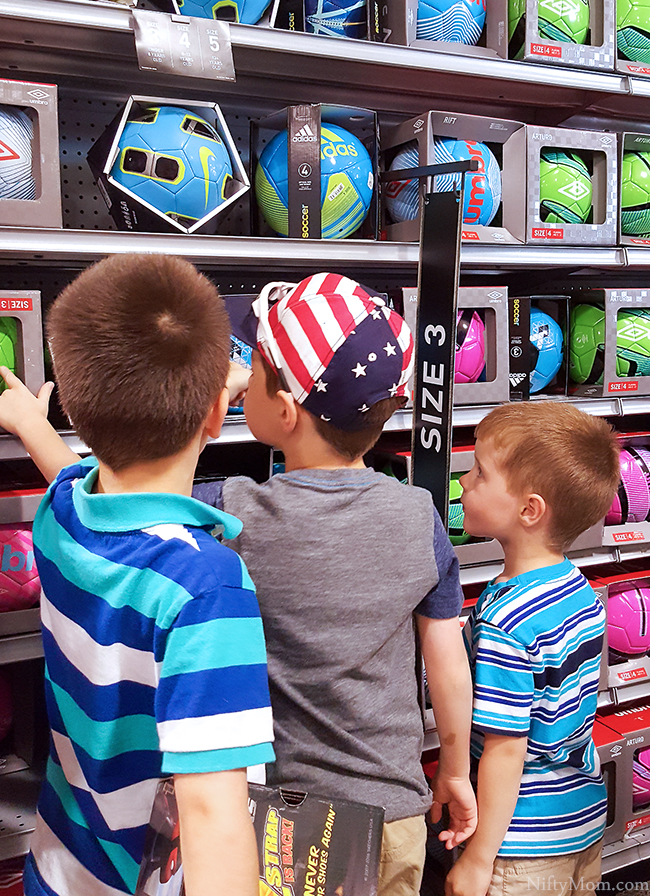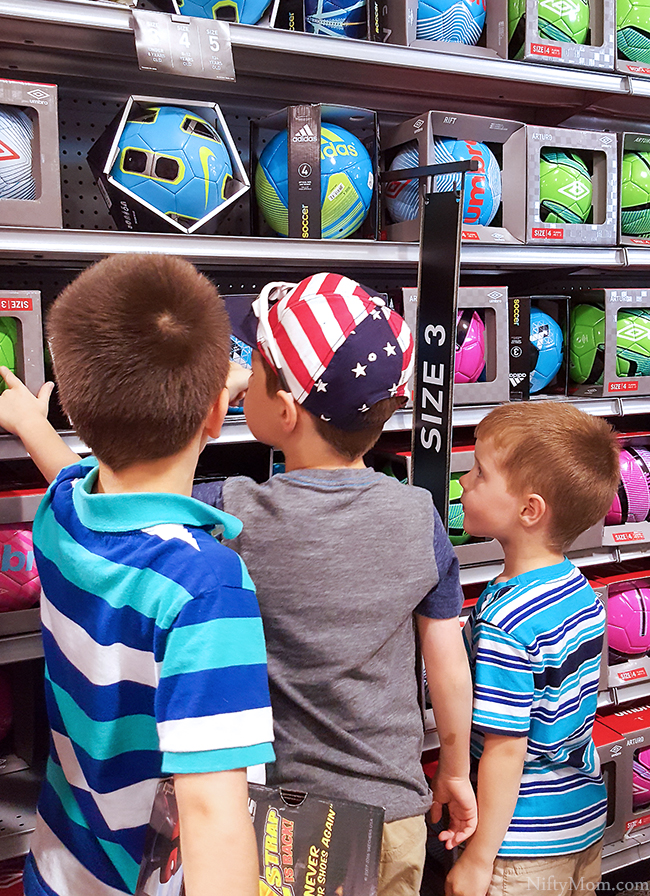 Let them pick something extra if it is in the budget. Since fall sports are starting, I let my oldest pick out some sporting goods while we were there since they made shoe shopping an easy task.
Ask for seperate bags at checkout so each child has their own things in their own bag to carry out. You could also bring your own tote bags. Again, this allows for more independence and makes my boys very happy at the end of shopping trips.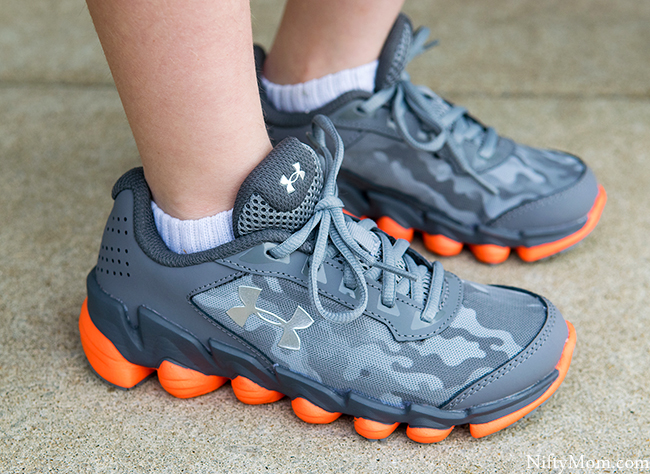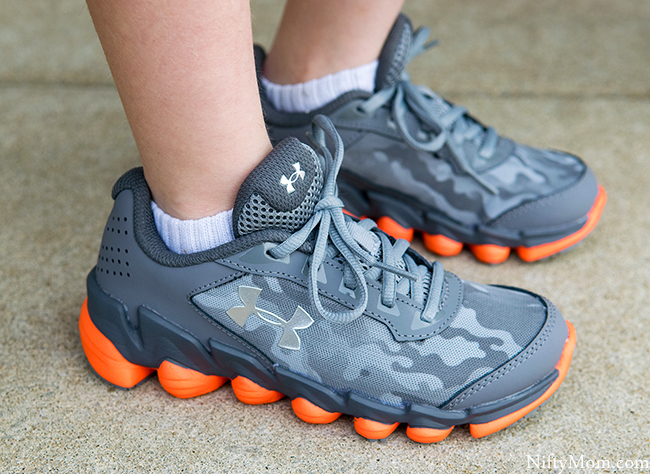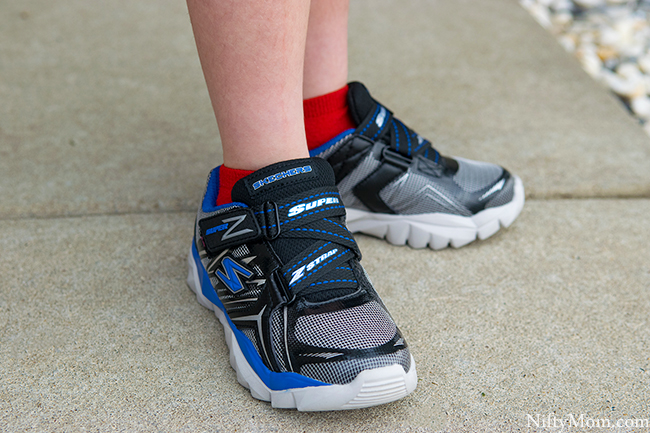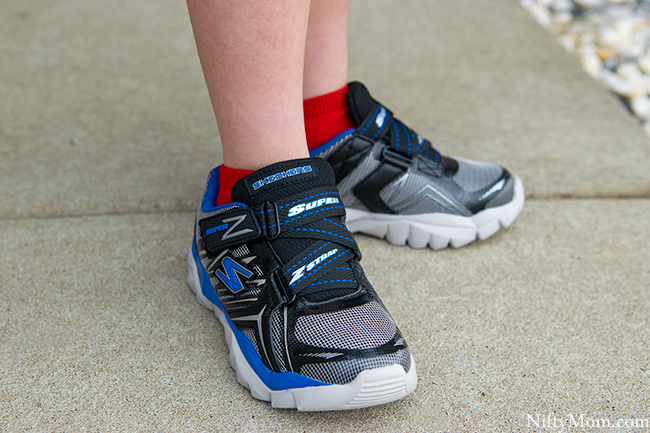 In under an hour school shoes were picked out, some new clothes were discovered and we got what we needed for fall sports. On the first day of school, I am pretty sure the boys were more excited to wear their new shoes than anything else. Chase had his on & was ready to go an hour before we had to leave the house.  It's still like that every morning, even after a week.

$50 Dick's Sporting Goods Gift Card Giveaway
Enter to win one of five $50 Dick's Sporting Goods Gift Cards! Pleas note Nifty Mom is not responsible for prize fulfillment.
a Rafflecopter giveaway

Good Luck!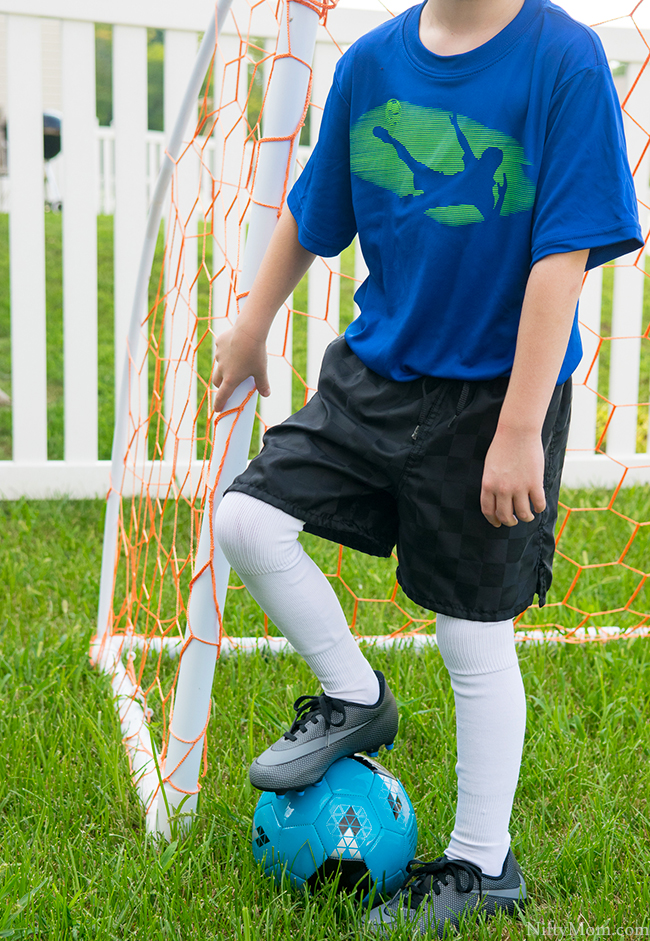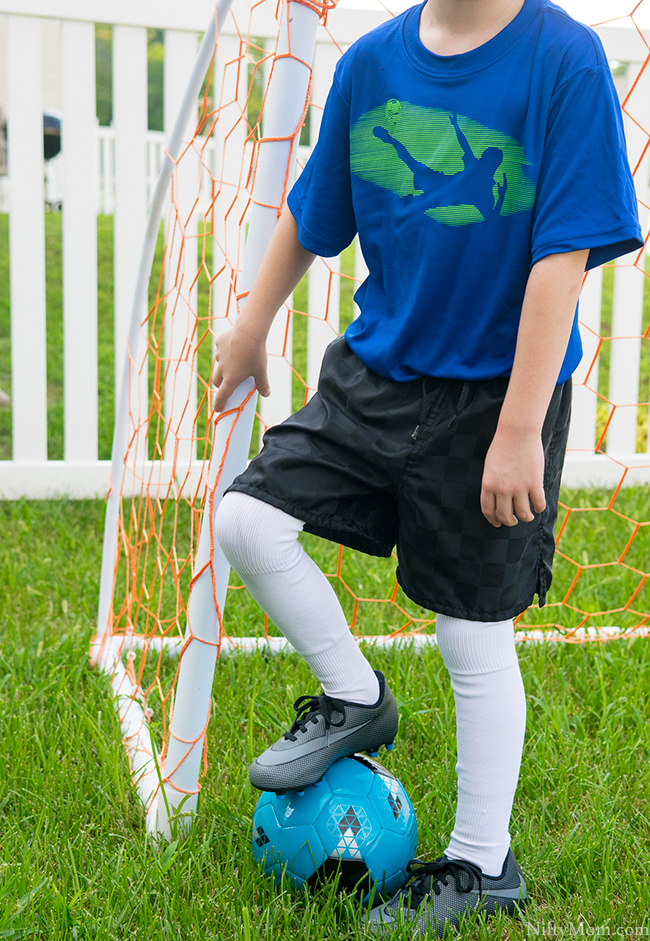 Bonus: After the trip, my son is ready for fall soccer!