Breakfast has always been my favorite meal. Yes, there are many busy days where I rush around trying to get out the door, ultimately forgetting to eat in the morning. However, I often regret it as it's not just an important meal of the day, it's also a great time to bond with loved ones. I am sharing a fun kraft paper table runner idea, perfect for those breakfast moments as a sponsored post for Cheerios. All opinions are my own.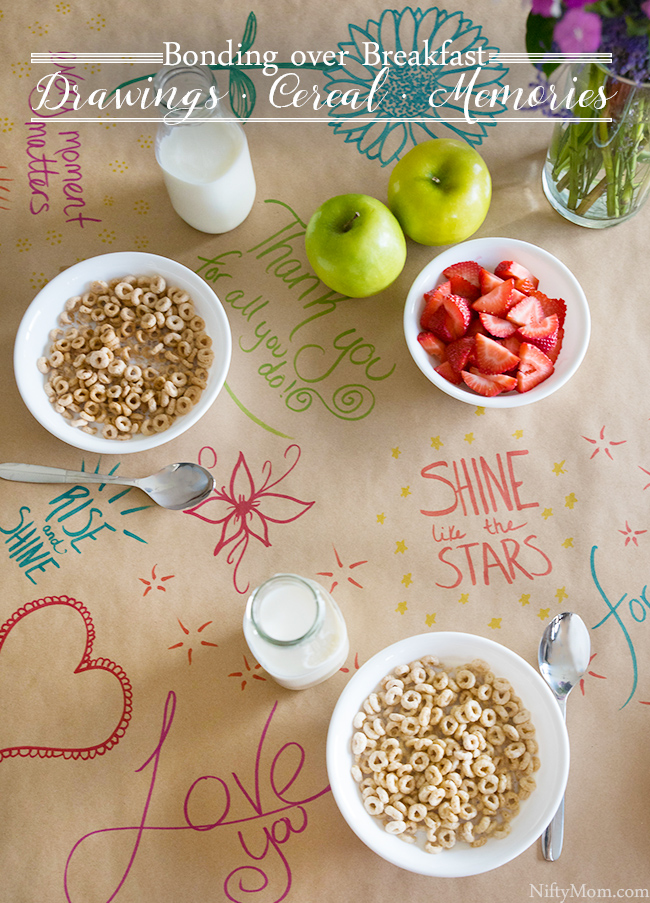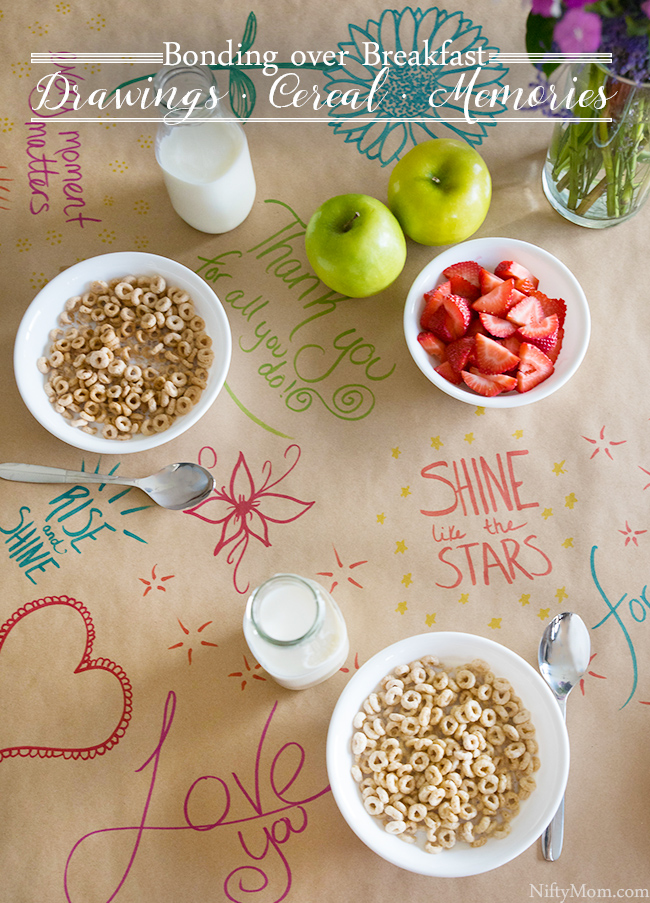 I always talk about keeping my pantry stocked, and that's no lie. I like to keep every shelf stocked with extra boxes and cans of 'necessities'. The top shelf is dedicated to a large variety of cereal. With a family of five, cereal is a quick option for breakfast (and snacks).
There are also many cereals that bring back childhood memories. Cereal has always been a pantry staple and comfort food for as long as I can remember. Cheerios being one of those classic cereals. Enjoyed with or without milk; in the morning or at night; in a recipe or dessert; I just can't go wrong with Cheerios.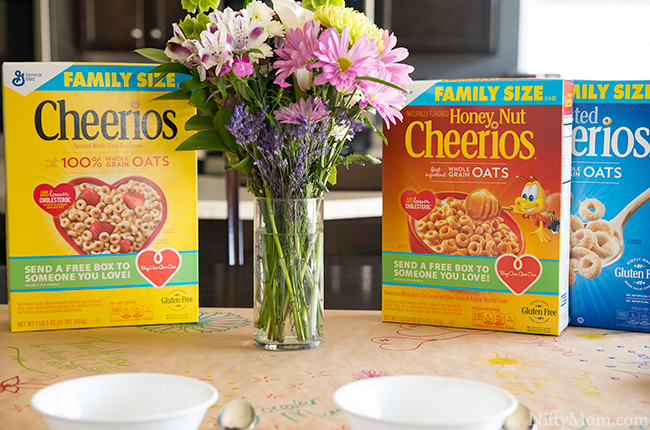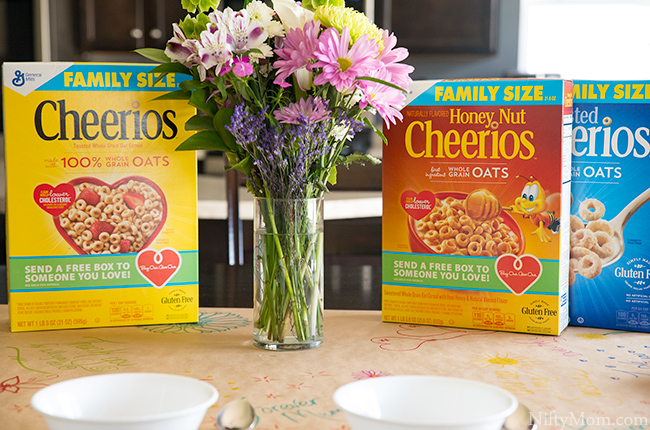 Some days we just need to slow down. To slow down and enjoy the moments, the little things. To slow down and show a loved one how much they mean or simply that we are thinking of them.
There are many ways to take a few minutes to do just that. You could send them a random sweet text message, greeting card, unexpected gift or even just enjoying their company over a bowl of cereal. Catching up with friends and family doesn't have to be a huge production.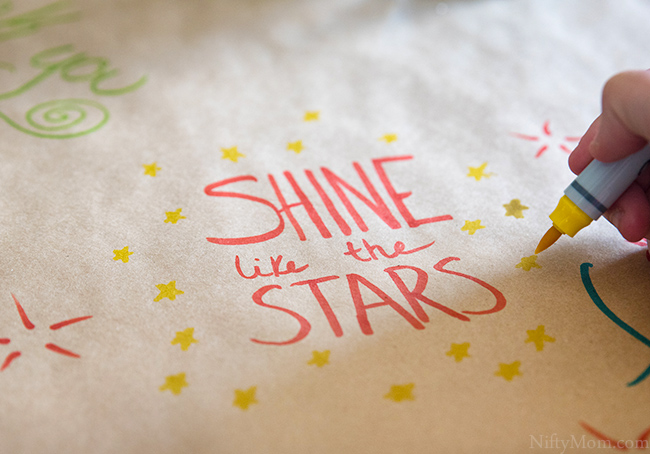 I came up with this idea when I had a leftover roll of kraft paper. Before sitting down with loved ones for breakfast on a busy day, lay out a roll of kraft paper, cut to the length of the table. Either set out some markers to draw, add some motivational messages or conversation starters or draw it all beforehand to surprised your loved one.
A simple message and kind gesture can go a long way.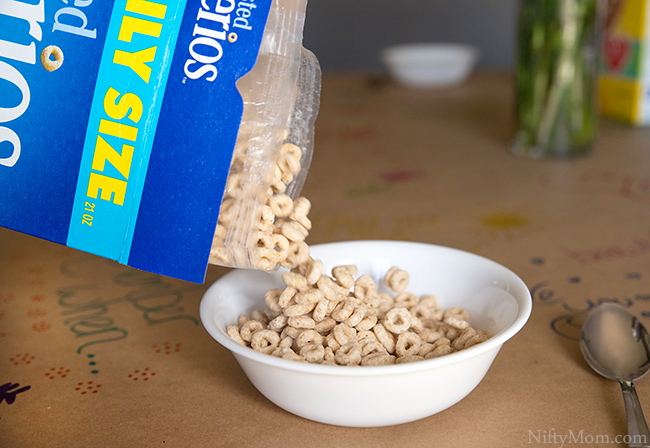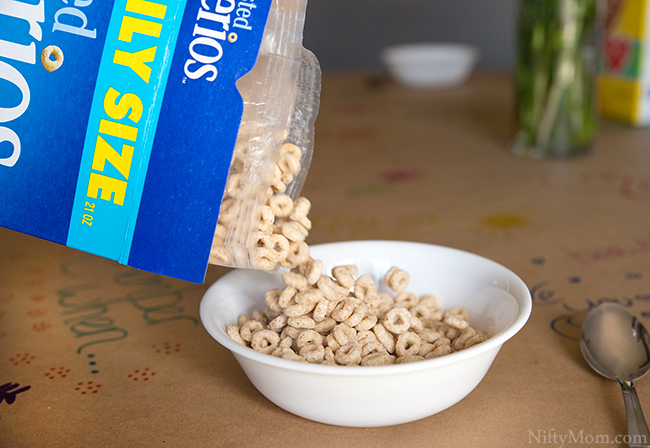 Over cereal, great conversations can be made and laughter is sure to ensue as old memories are visited, all while creating new memories.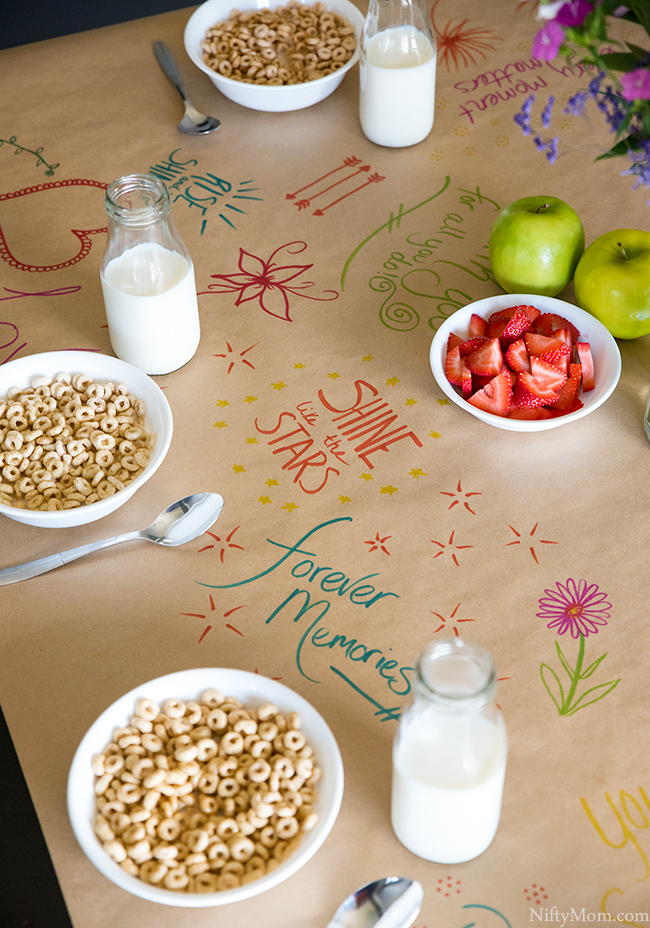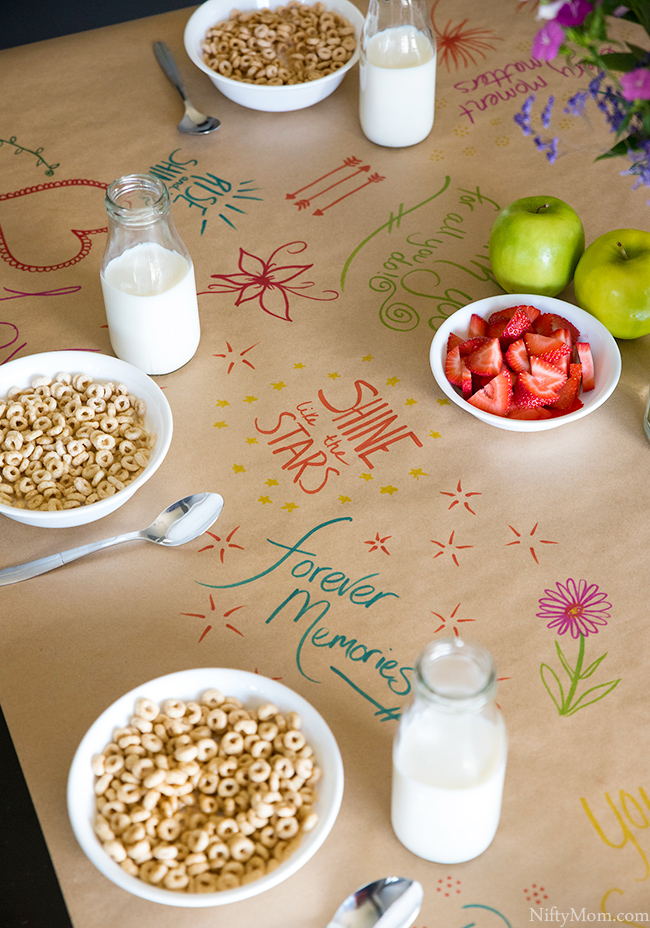 You can also very easily give the gift of Cheerios by participating in the buy a box, give a box promotion. I found the promotion boxes of cereal at Walmart on the Family Size Honey Nut Cheerios, Multi-Grain Cheerios, Apple Cinnamon Cheerios, Fruity Cheerios and Frosted Cheerios.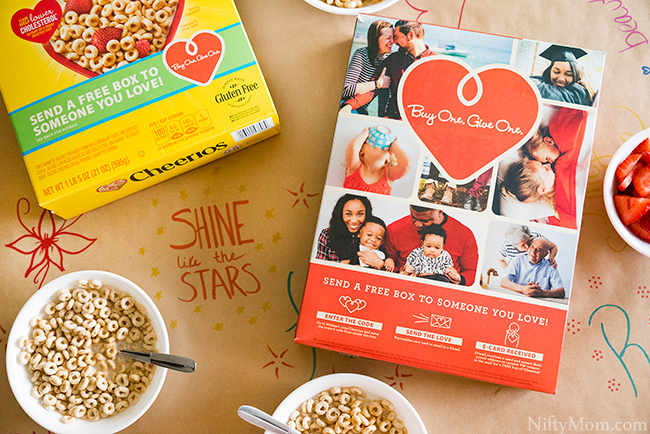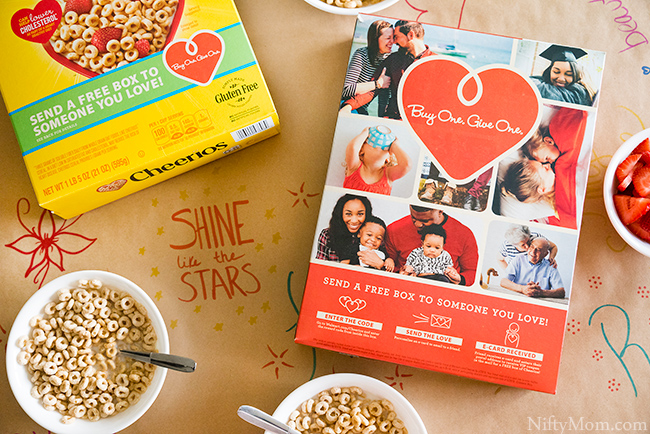 Find your code inside specially marked packages in stores and enter it on http://wm6.walmart.com/Gluten-Free-Cheerios to send a coupon for a free box of Cheerios to someone that matters.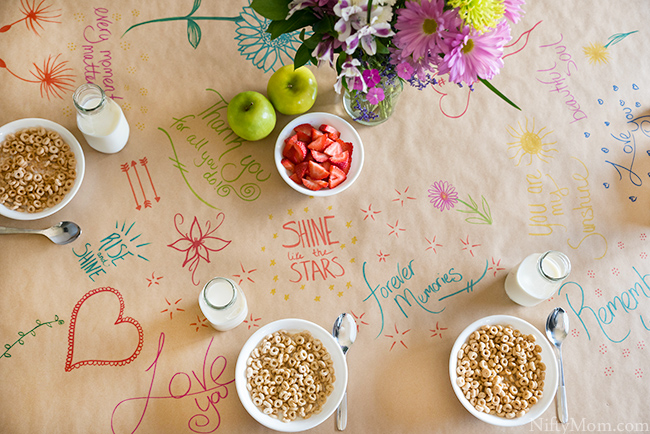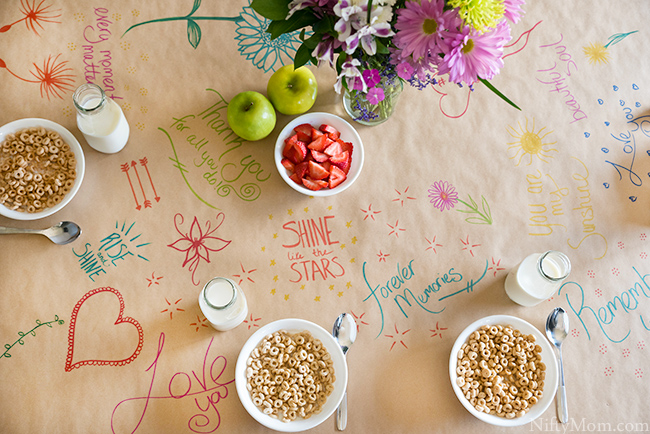 Who are you going to send your free box of Cheerios to?