This post was sponsored by Lowe's as part of an Influencer Activation for Influence Central and all opinions expressed in my post are my own.
One of my favorite parts of Fall is decorating both inside and outside the house. We often have guests over and I want to make sure our home is inviting.  To get ready for the fall entertaining season, today let's talk about easy fall mantel decor ideas.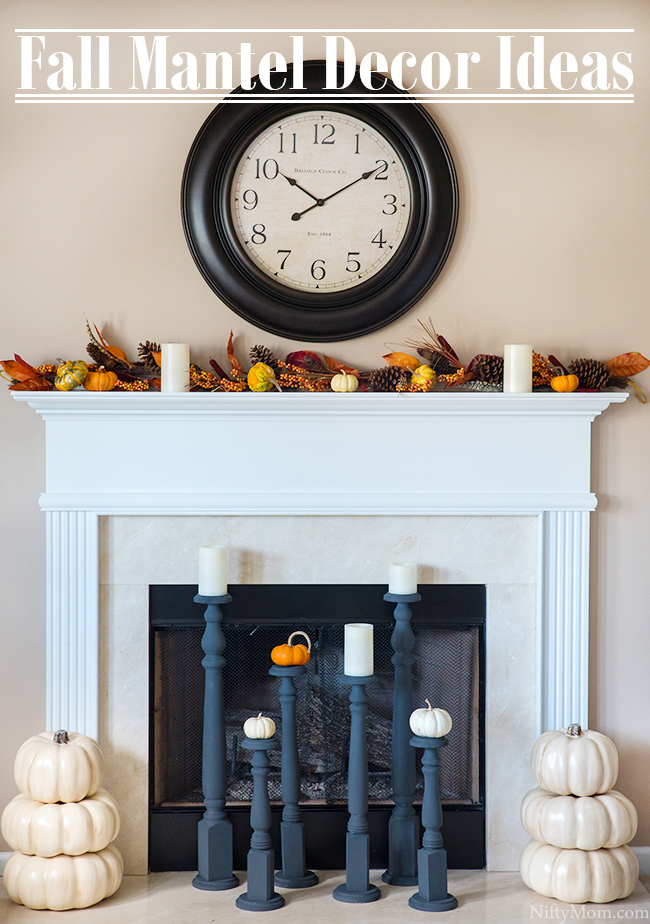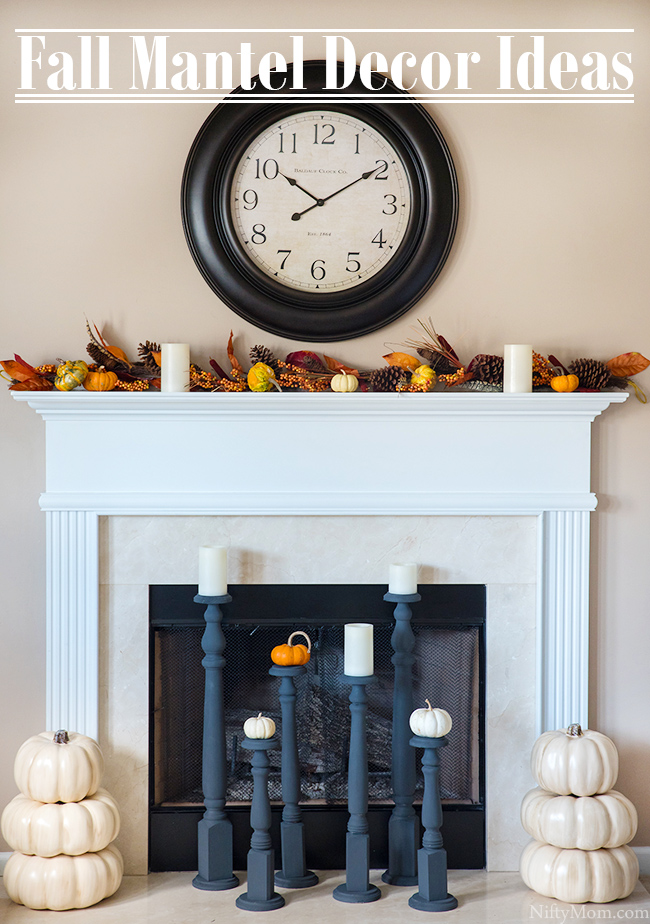 All summer, all that was around my mantel was a large picture of my kids and some tiny light garland. That's it. My mantel is always decorated at a greater extent during the holiday season, beginning with fall decor.
Earlier this month, I went to Lowe's in search of some new mantel decor, including a new large focal point. Lowe's has amazing decor trends at great values for Harvest (and even spooky Halloween) items. Once I got there, It was hard to pick from all the options. I got sidetracked and grabbed a bunch of outdoor decor for my porch, before moving on to the mantel decorations I was there for.
I decided to not only add a large clock and fall garland, I also took on a few easy DIY projects to finish off the look. My first project was some large candlesticks.
DIY Floor Candle Holders
I wanted something to go on the base of the fireplace and some candle holders came to mind when browsing Lowe's. They don't take long to make and are easy to customize to your liking.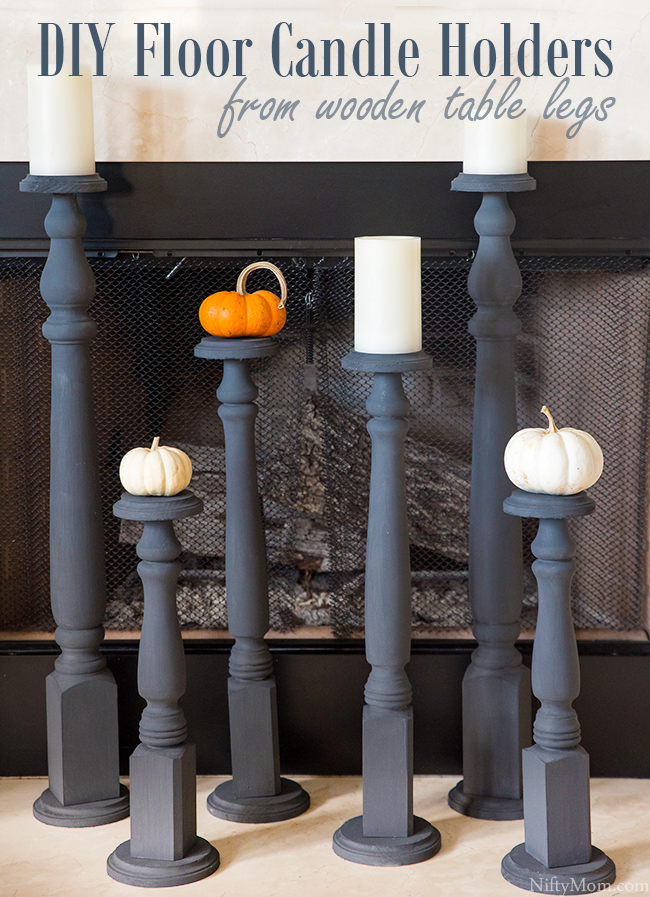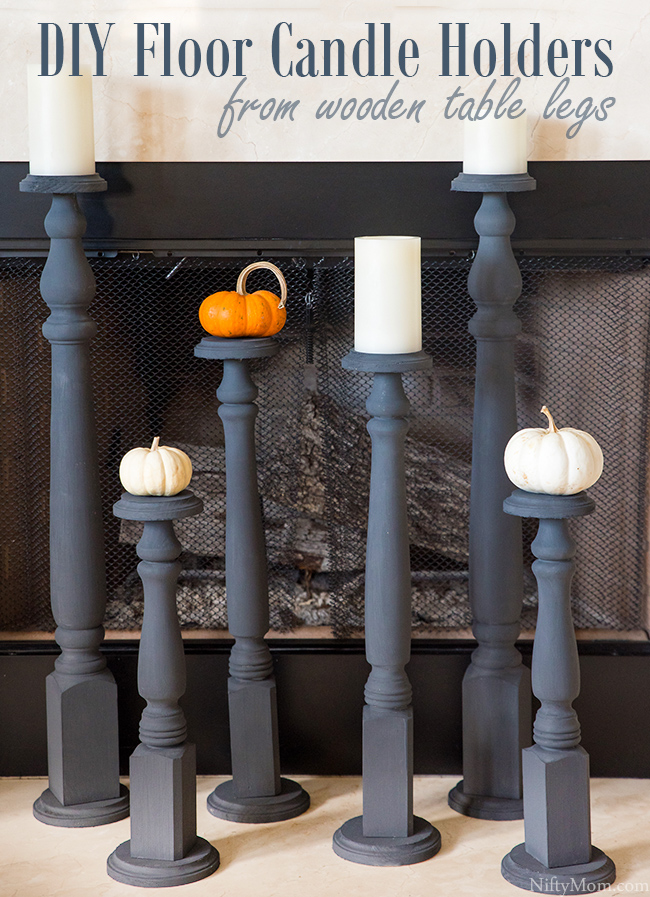 Supplies Needed:
Various table legs – I used: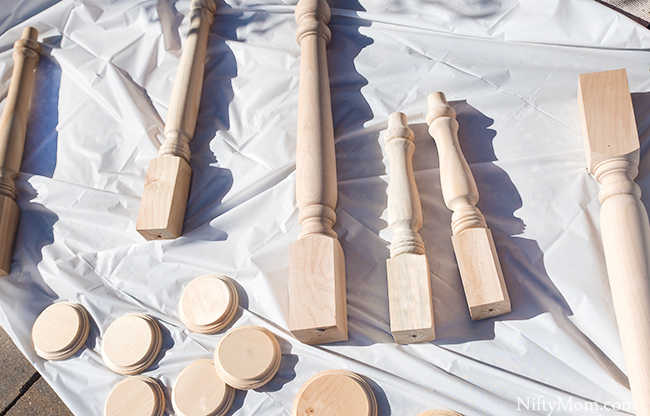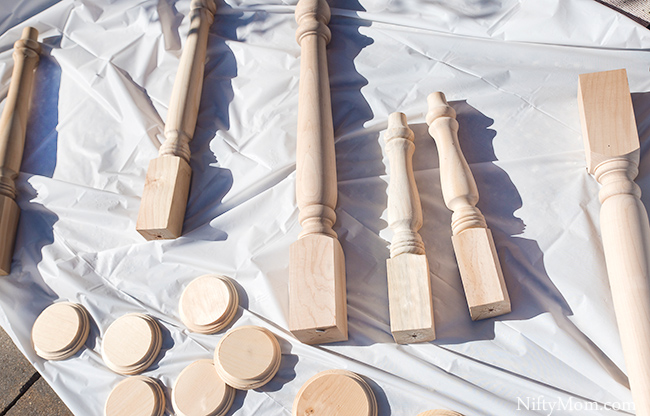 You can purchase (or upcycle) any size and shape table legs for this project. I picked out three different sizes when I was at Lowe's. They had a good variety of sizes to choose from.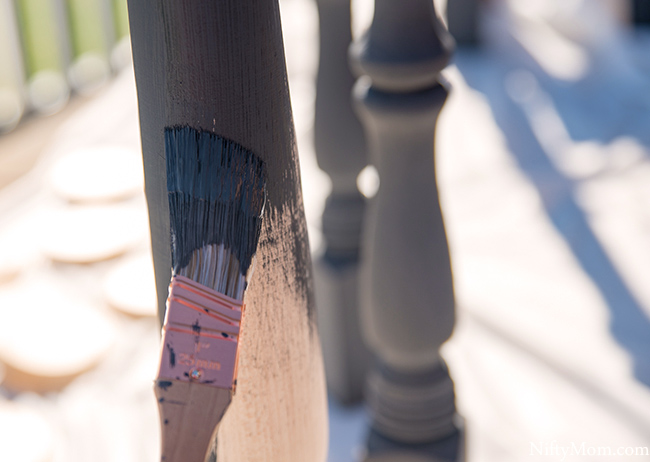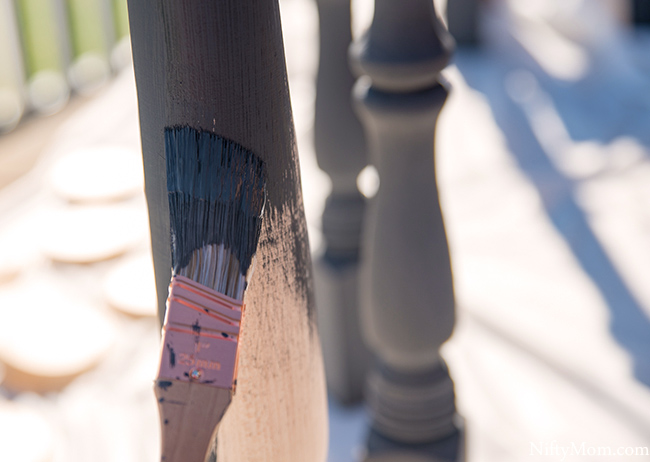 First, paint all the legs and circle pieces with your chalky finish paint.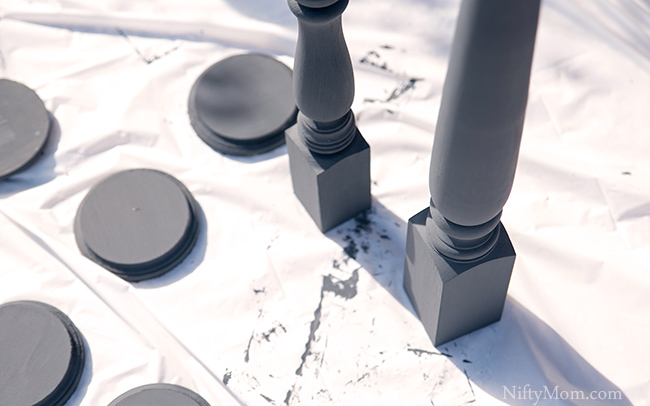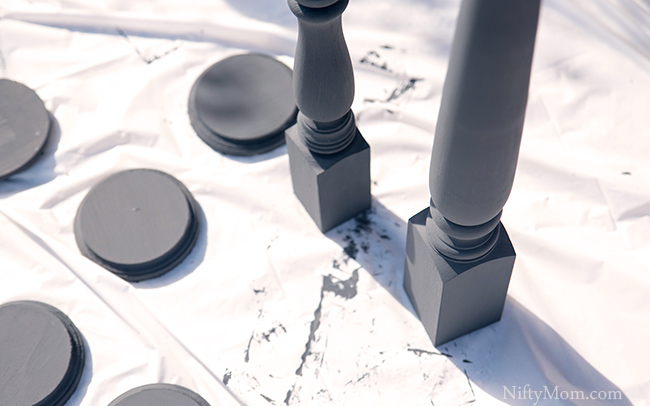 The paint dries extremely quick and has a nice matte look. Great for fall.
Using strong wood glue, attach a circle to the top and bottom of the leg.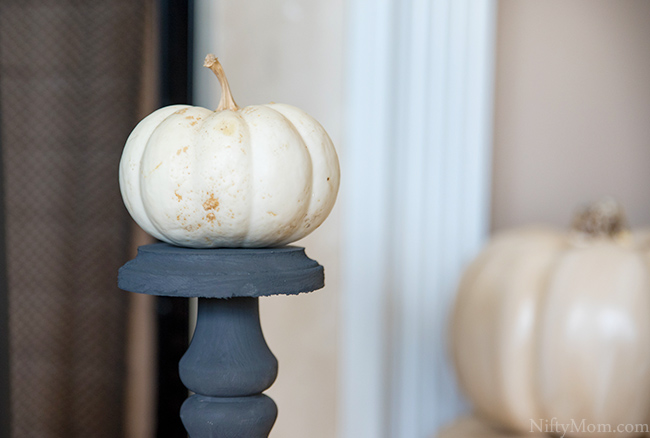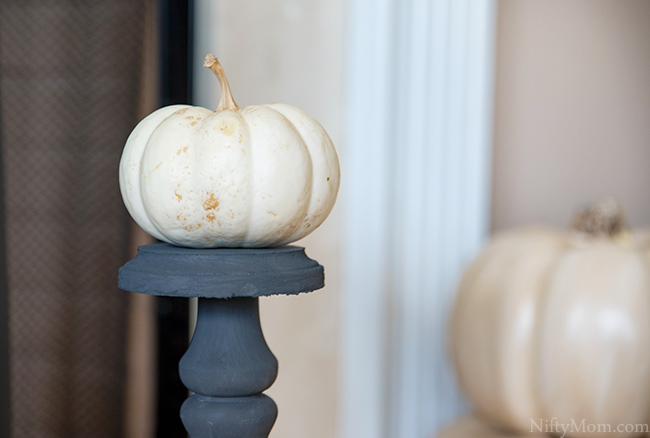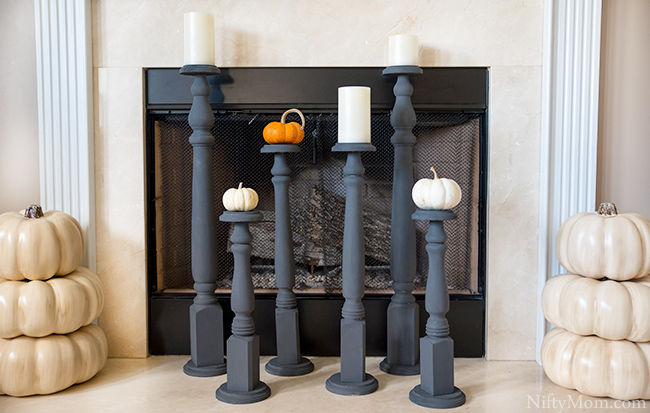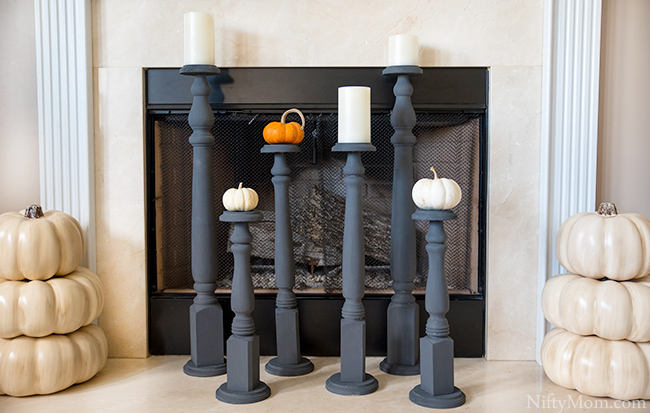 Add candles and/or small season decor the candle holders. Mini pumpkins add a wonderful fall touch to them.
DIY Pumpkin Topiary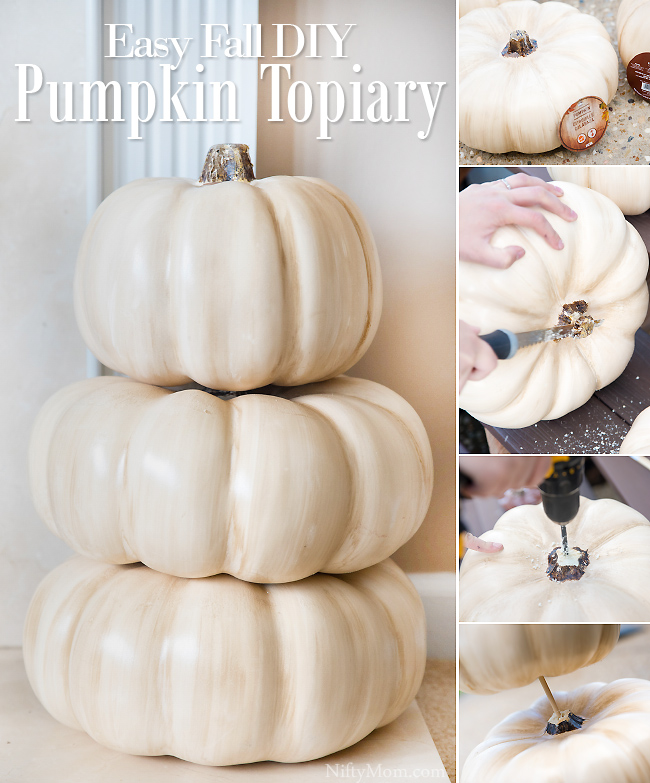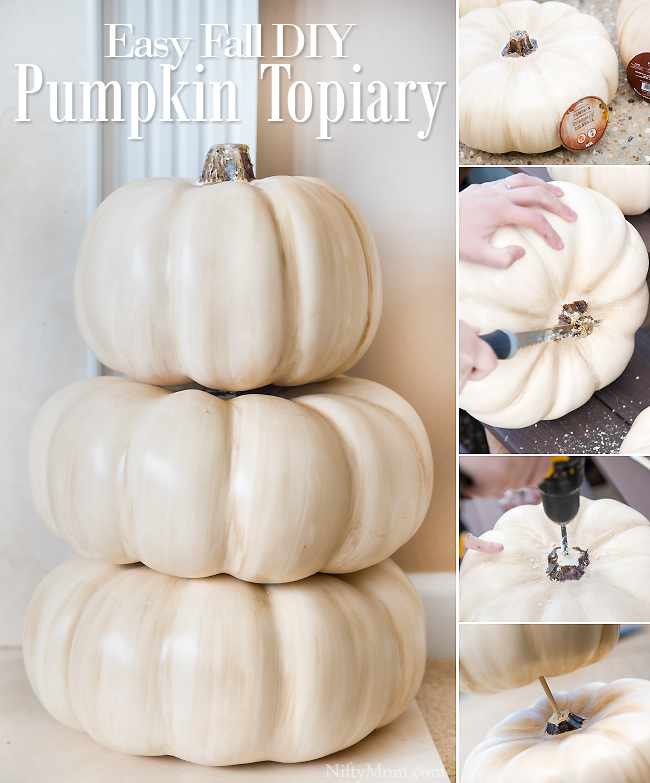 Supplies:
Start with the bottom pumpkin and saw off the top of the pumpkin stem, so the pumpkins will stack easily. Then drill a hole into the middle of the stem.
For the middle pumpkin, saw the top of the pumpkin stem off and drill a hole in the middle of the stem and the middle of the bottom.
For the smaller top pumpkin, drill a hole in the bottom.
Cut the dowel to about 16″ or so, to fit through each pumpkin. Stick the dowel in the bottom, then add the middle and top one.
For more customization, you could always paint yours (I really liked the cream color though).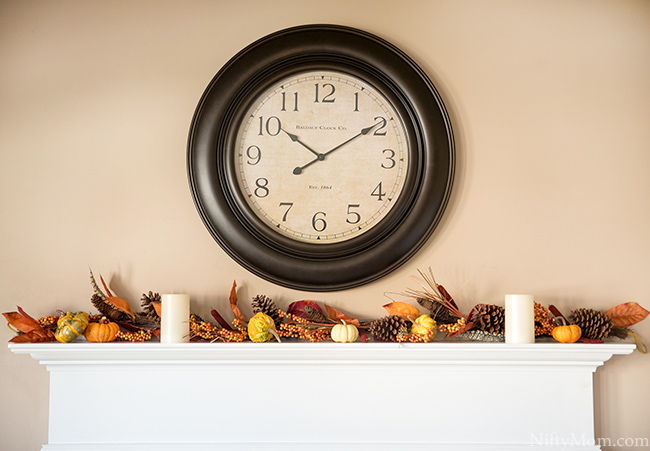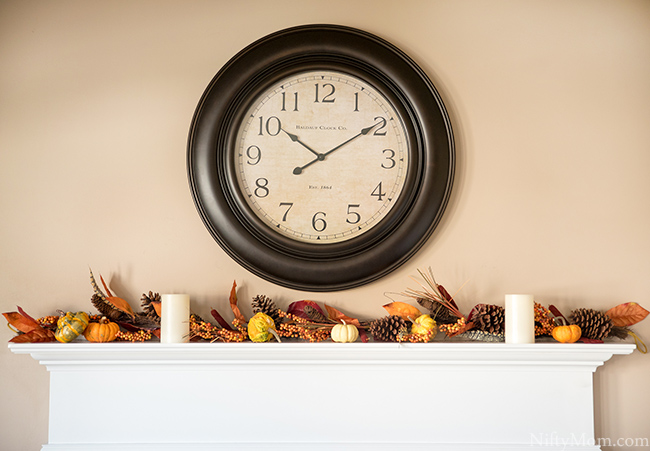 To finish off the fall mantel, I add pinecone garland, some cream candles and mini pumpkins. The main focal point is now a perfectly fall colored allen + roth 30″ wall clock.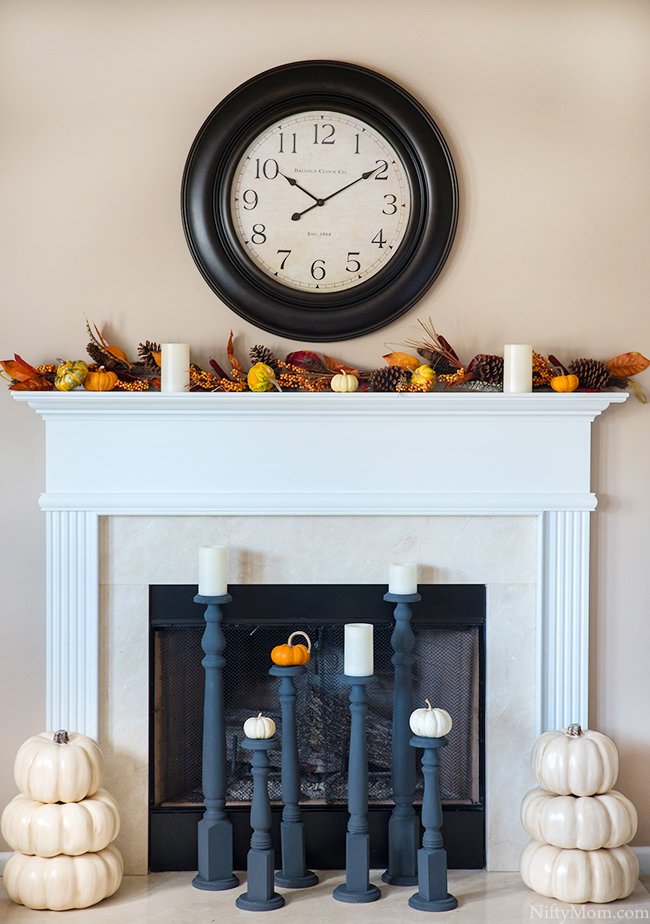 For easy shopping, you can hover over the image above and click the products purchased for the look. From top to bottom, my fireplace and mantel is ready for fall and ready to welcome guests. It's almost cool enough to get the fire started and get cozy around it, too!
Products used for the look: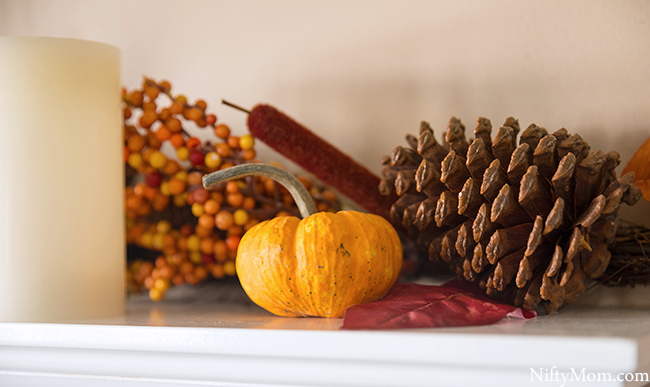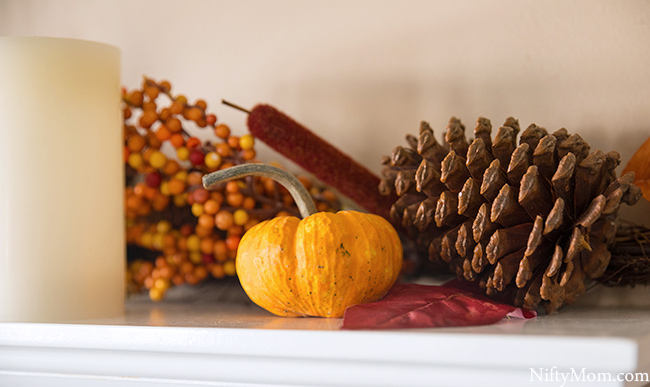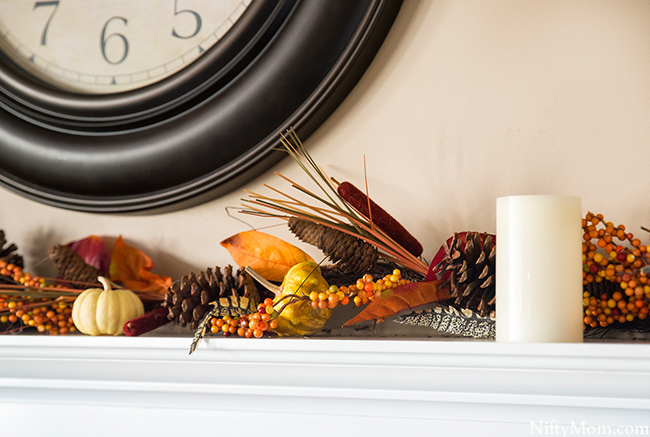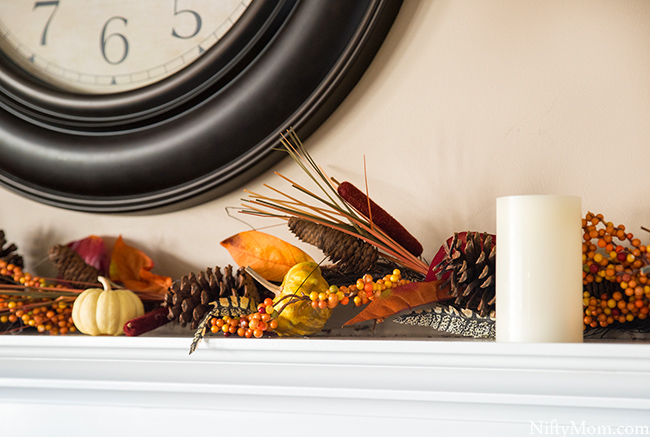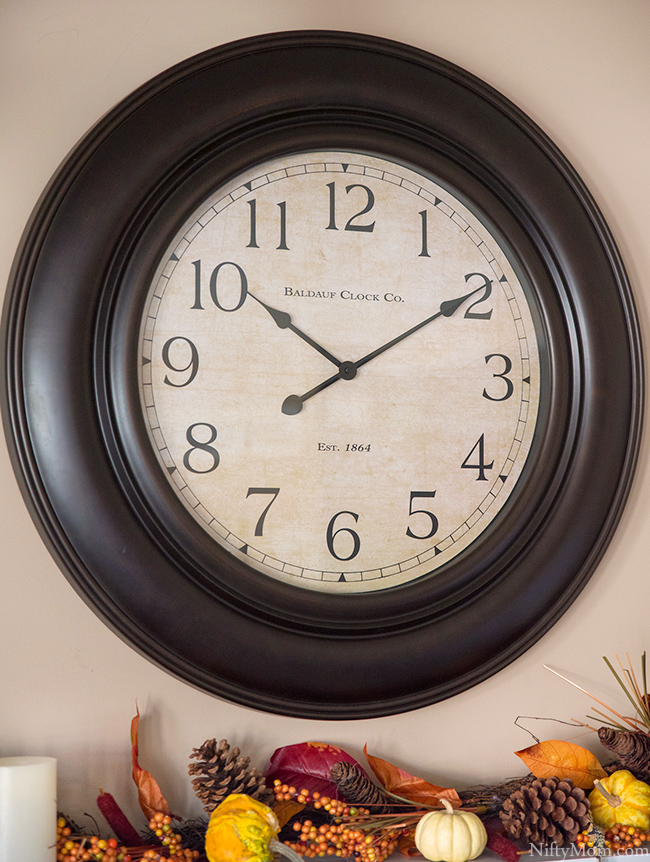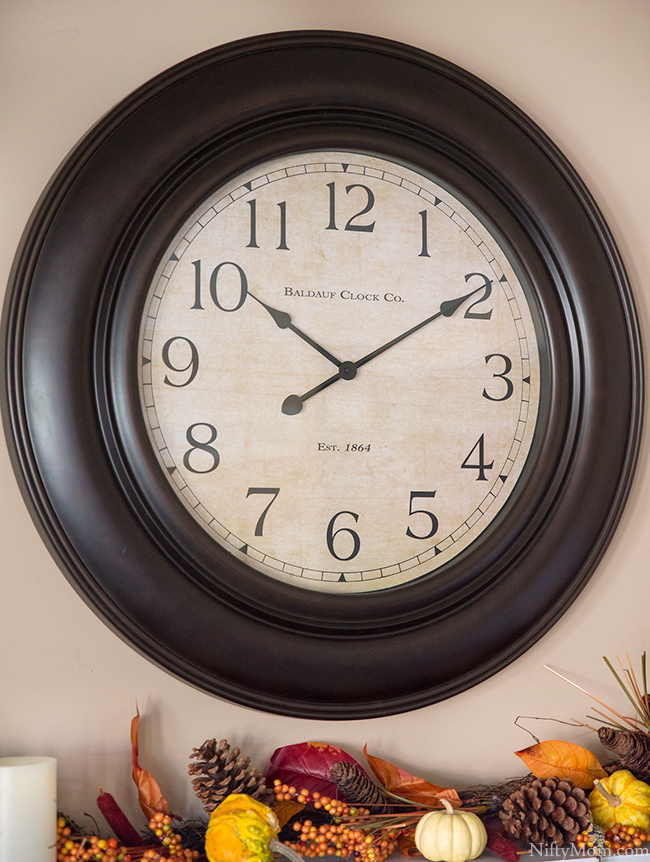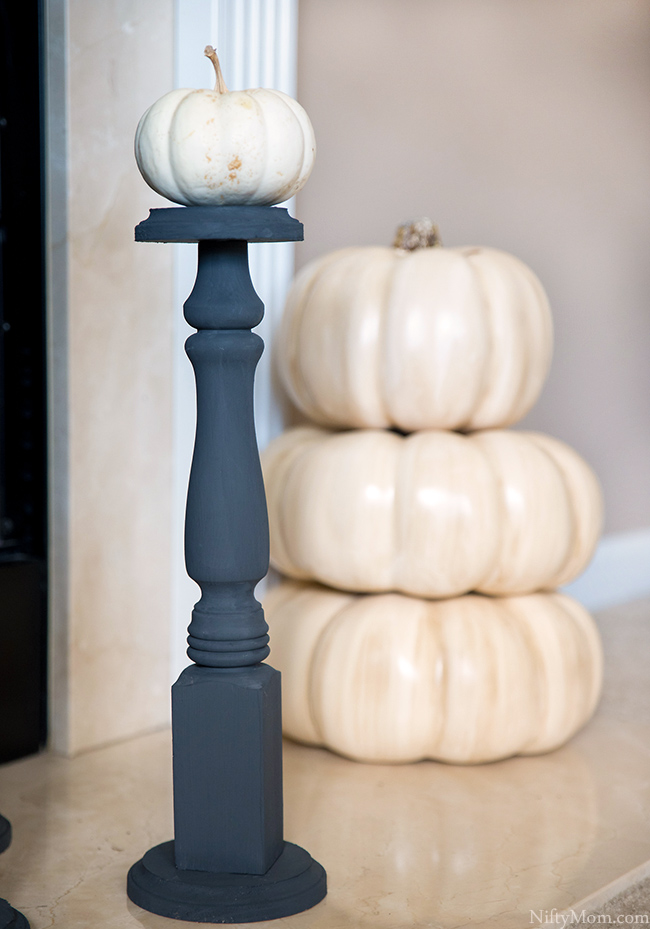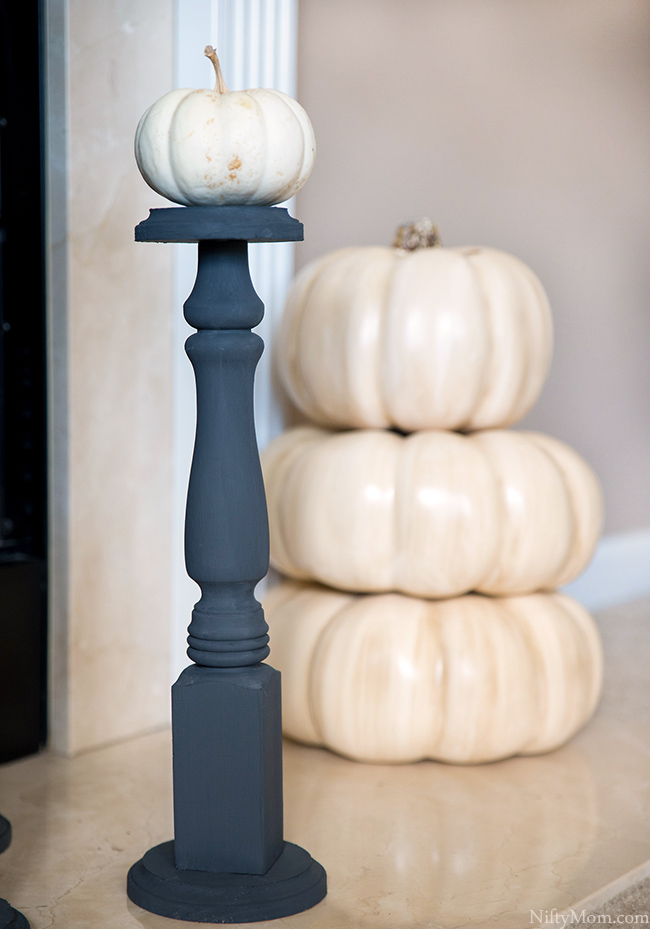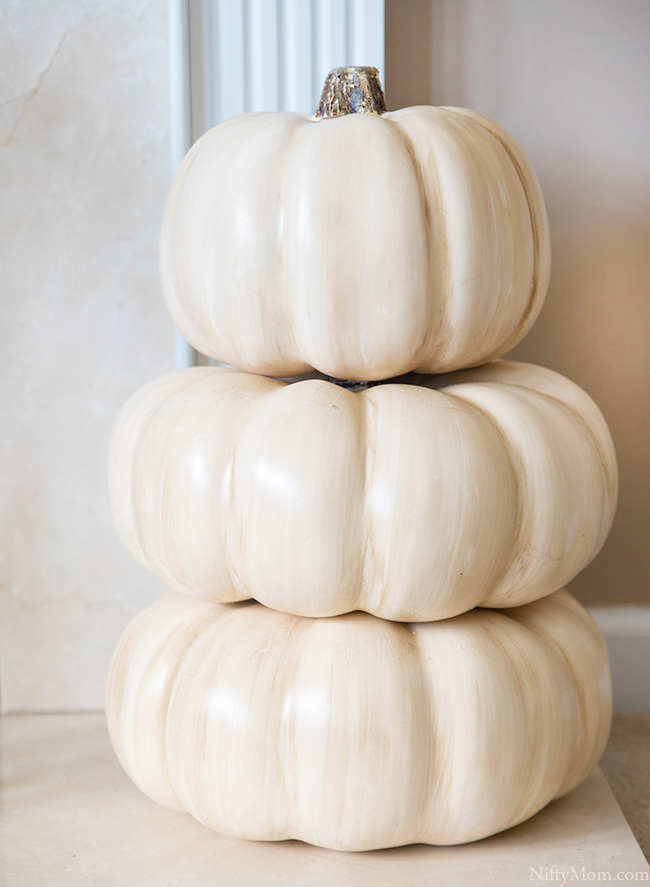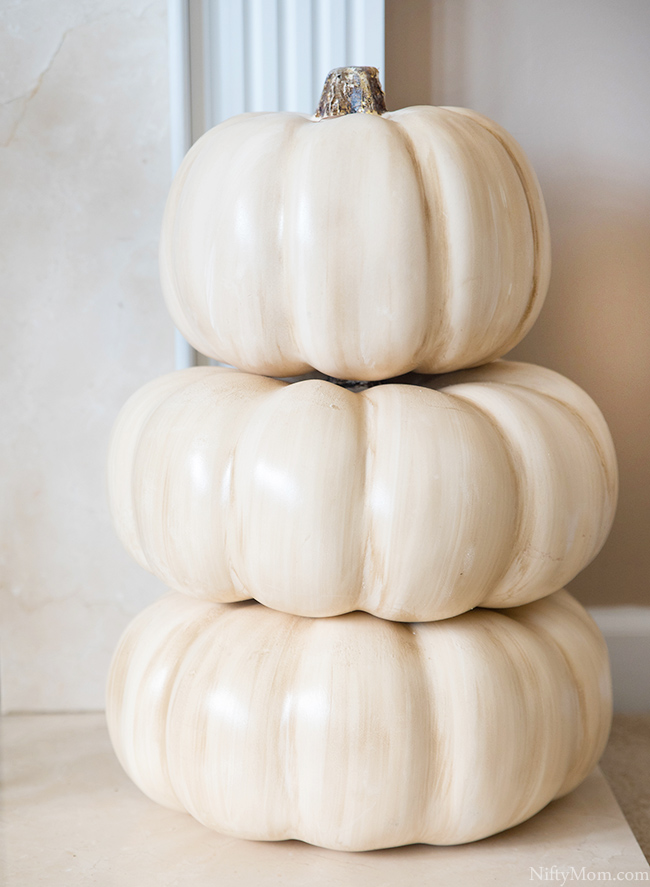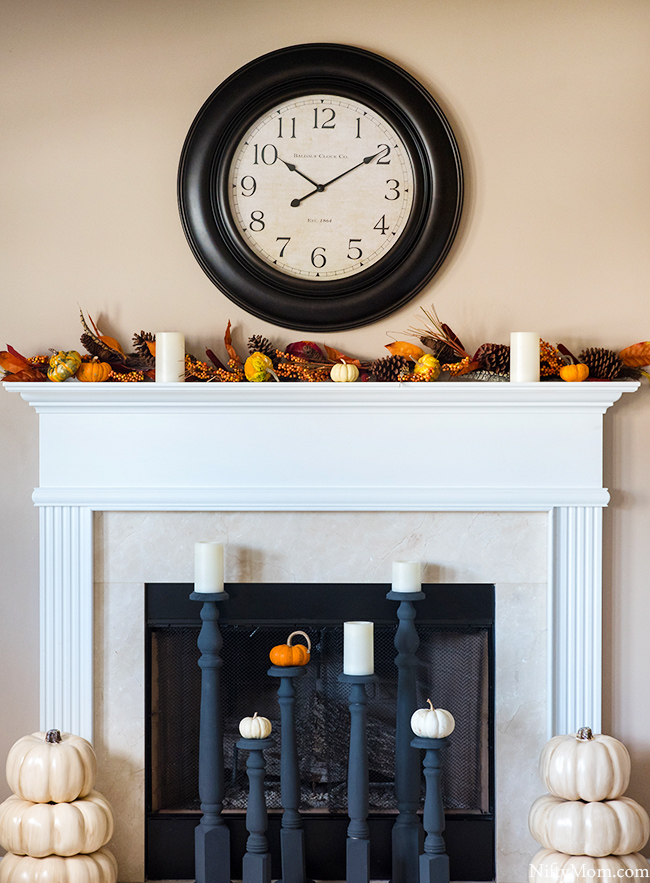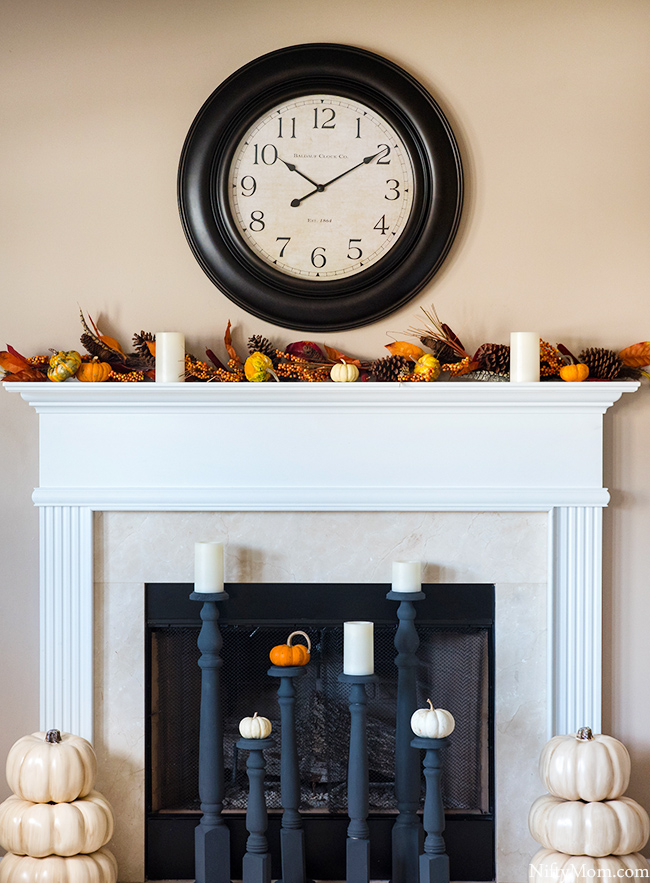 For more decor ideas, visit Lowe's Harvest products. In just over a month, I will be shopping their extensive holiday section!
What is your favorite indoor fall decor item?