"I participated in a campaign on behalf of Mom Central Consulting for Cascade. I received a product sample to facilitate my review and a promotional item as a thank you for participating."
Dishes. Dishes. Dishes. Do they ever end? Are they ever all clean? Will I even get over of my obsession with pre-washing all the dishes before I put them in the dishwasher? I find myself spending too much time doing dishes each day. This week I have been using the new Cascade Platinum Pacs in hopes of making dish washing easier.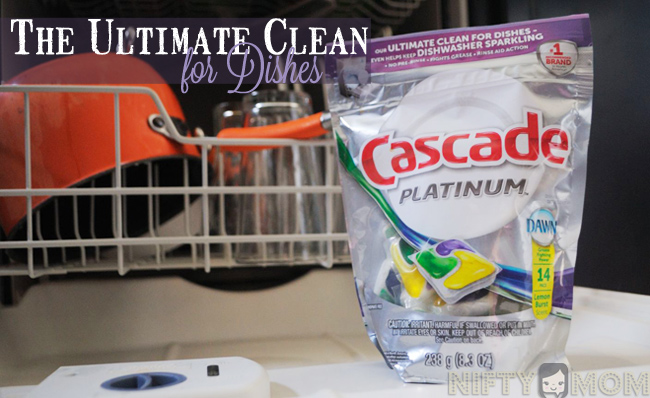 When I got my first pack of Cascade Platinum Pacs, I couldn't help but notice the strong lemon scent. I typically avoid lemon scented products because they tend to be overwhelming for me. This made me nervous. However, when I opened the dishwasher after I ran the first cycle, I vaguely smelled lemon and all the dishes just smelt fresh.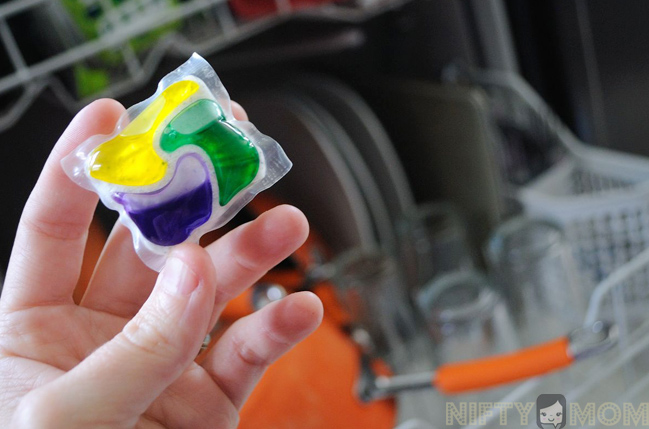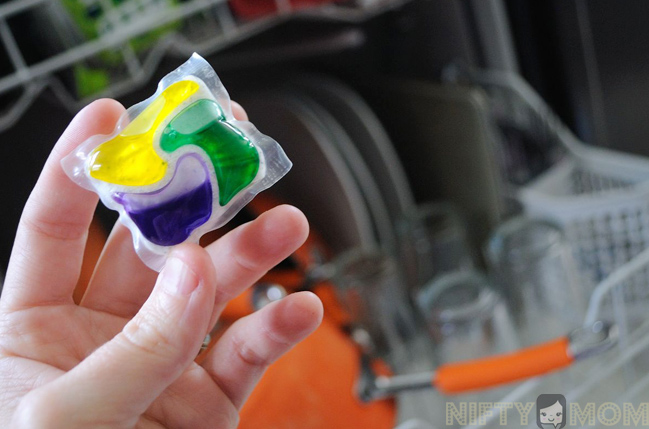 When I introduced my journey as a "My Platinum" Ambassador, I shared my phobia of putting dirty dishes in the dishwasher. This past week I have been trying to put dirty dishes in the dishwasher to truly put the Platinum Pacs to the test (and overcome my phobia). It has been hard because I habitually rinse dirty dishes after cooking and after each meal. But when I remembered, I left the dishes dirty, with no pre-wash.
There are some specific things I have always had a problem with when it came to dishwasher detergents not fully doing their jobs. Things that I am sure lead to my phobia. Items I have learned that I have to pre-wash if I want them to be clean after the dishwasher cycles. I made sure to put a few of those things to the Platinum test this week.
The first one is dried eggs. Time after time, if I didn't completely scrub all the egg off and basically clean the whole spoon, it would still be dirty even after being 'cleaned' in the dishwasher.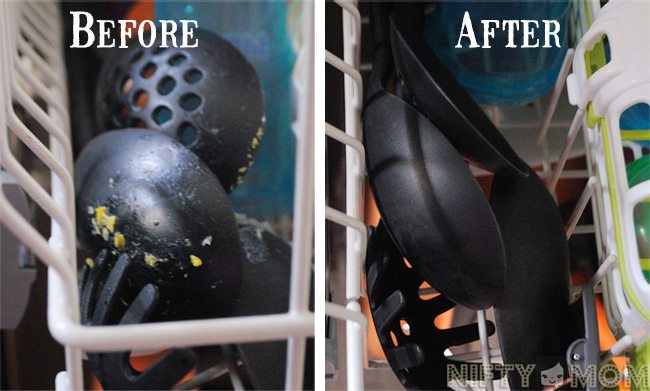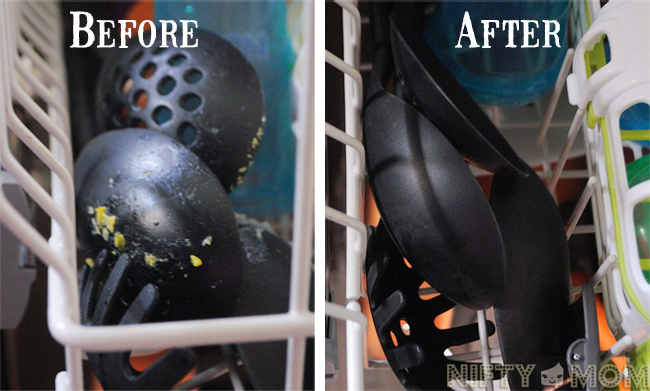 Not with Cascade Platinum. I had a few dirty mixing utensils that I didn't pre-wash and I was shocked when I opened the dishwasher door. Perfectly clean. Finally, something that works the way it should.
Another thing that always bothered me was the residue at the bottom of glasses from soda. I typically have to let hot water sit in the glass for awhile and then scrub it clean.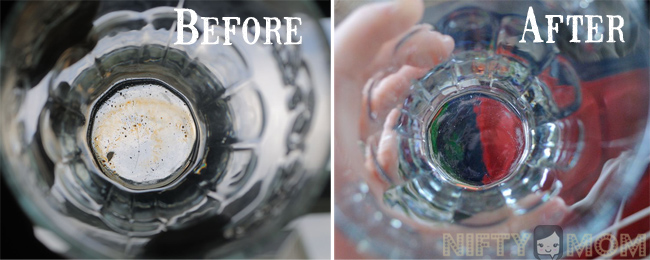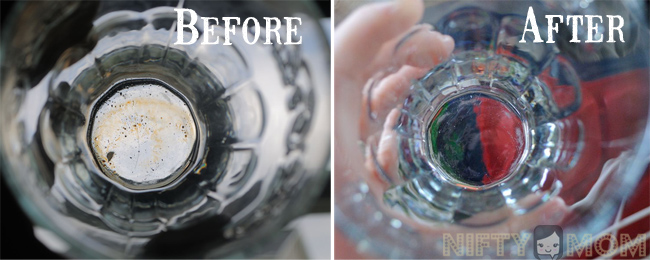 I was brave and didn't soak this glass or scrub it first. I just put it in the dishwasher. The glass came out sparkling and cleaner than it has been any other time. Plus, there were no water spots.
All of the dishes that went through the dishwasher this week came out sparkling clean and I didn't have to wash any of them again. I have taken a huge step towards not pre-washing my dishes. I think by the end of the month, I may be cured and I will be sure to share with you my progress.
Advice from the Experts
Cascade has partnered with Gail Simmons, Top Chef judge and editor of Food+Wine magazine. With the huge up-rise of social media, food pictures are all over Facebook and Instagram for the world to see. Gail is discussing why food presentation is so important.  She is giving tips and explaining why plating makes a huge impression. Learn more on Cascade's Facebook page and YouTube channel.
Cascade 'My Platinum" Instagram Contest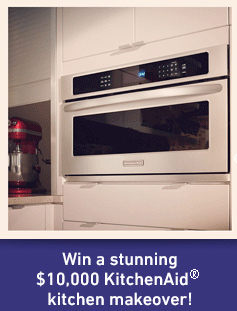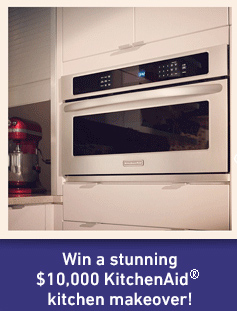 I love pictures and photography and recently became a huge fan of Instagram. I was excited the learn about Cascade's Instagram contest this month. Each week two winners will be selected plus there will be a grand prize winner of a platinum kitchen makeover. Entrants must register here and upload their pictures while including the tags #MyPlatinum and @MyCascade. The contest schedule is as follows.
Week 1: My Platinum Plate (Entry Period: 6/3-6/9) – Show your best dish styled from the sparkling plate up.
Week 2: My Platinum Bite (Entry Period: 6/10-6/16) – Show your best bite and most creative use of sparkling silverware.
Week 3: My Platinum Clink (Entry: 6/17-6/23) – Show how you serve up creative concoctions in sparkling glasses. Cheers.
Week 4: My Platinum Table (Entry Period: 6/24-6/30) – Show your sparkling tablescape for your most special celebrations.
Hope you join along! I look forward to my continued experience with Cascade Platinum and sharing it with you.
Have you tried the new pacs yet?